Glowforge is the 3D Laser Printer that makes at-home 3D printing a magical experience. Unlike your typical 3D printer, Glowforge has the unique ability to make your designs come to life – literally. Equipped with a precise laser, it's able to engrave and cut into just about any kind of material you can think of. From cardboard, wood, plastic, metal, or even chocolate, you'll likely be left in amazement when you see it for yourself.
It's precise to the width of a human hair, so you can design and assemble unique objects that you can hold in your hands. Best of all, there's no knowledge needed in order to use it. Even if you're not a designer, you can still choose from one of the many different objects to create in the Glowforge catalog. And since it's fully compatible with Mac, PC, or Tablet, you likely won't need to upgrade any of your hardware to make it function to it's full advantage.
The 3 Packages

Glowforge Basic – $1995 – The standard model that can create everything as advertised. It's the ideal package for home, hobby, or occasional shop use. It's the least expensive, but keep in mind that it requires ventilation. Included is a 4 inch diameter hose that can be placed out a window when in use.
Glowforge Basic w/ Air Filter – $2495 – This is the same model as the above, but with an included air filter than enables you to use it anywhere without sufficient ventilation.
Glowforge Pro w/ Air Filter – $3995 – This is the professional package that's specially crafted and designed for those who plan on using it frequently or in a shared environment like an office. Internally, a lot of upgrades have been done with improved optics, tube, and cooling. There's a large pass-through that enables you to use long materials, but you will need to take some additional safety precautions.
Working Area
In order to sufficiently use Glowforge, you'll need a working area of approximately 12 x 20 inches. This is comparable to a regular desktop printer, but do keep in mind the requirement of ventilation (unless you purchase the air filter). With a focus range of 0.5″, your material must be no larger than 1.5″ with the tray removed, and no larger than 0.5″ with the tray installed.
Materials
One of the coolest, most innovative features that we've noticed about Glowforge is it's ability to cut and engrave into just about any material you can think of. However, do take into consideration that the thickness it can cut varies by material. Most 1/4″ plywood and acrylic can be cut on one side, and flipped to reverse the cut on the other if needed.
Cuts and Engraves: Wood, Paper, Plexiglas, Cork, Cardboard, Rubber, Acrylic, Acetal, Delrin, Sandpaper, Foods, Leather, and more.
Engraves Only: Glass, Ceramic Tile, Marble, Anodized Aluminum, Titanium, Corian, Stone, Rubber Stamps, and more.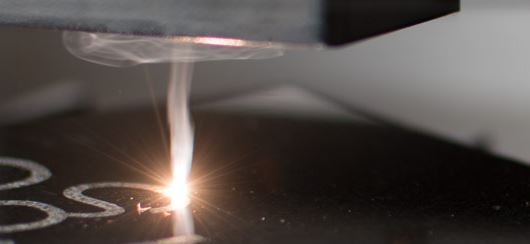 Software
To create and perfect your designs, it's recommended that you use Adobe Illustrator, Photoshop, AutoCAD, or Inkscape. If you're not a designer or if you're not sure what to create, check out the unique Glowforge catalog for premium designs and project ideas. With the catalog, you can search through a massive online directory of fully customizable, ready-to-print designs ranging from desk lamps, wall art, maps, artwork, and much more.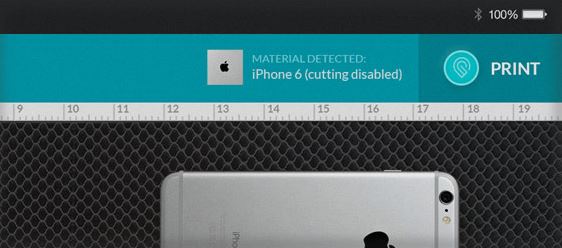 One of the coolest features we found was Trace Mode. With it, you can cut or engrave your hand-drawn illustrations directly onto your desired material. It will scan the material with your drawing on it, and cut or engrave it with exact precision.
Best of all, Glowforge is fully compatible with a wide range of file formats for simple ease of use. Whether your design is in JPG, PNG, TIF, SVG, AI, DXF, or PDF file format, it will have no problem creating the exact designs that you desire. Additionally, you can even drag and drop your designs to carefully position them with a live preview. This makes it easy for anyone to create custom works of art.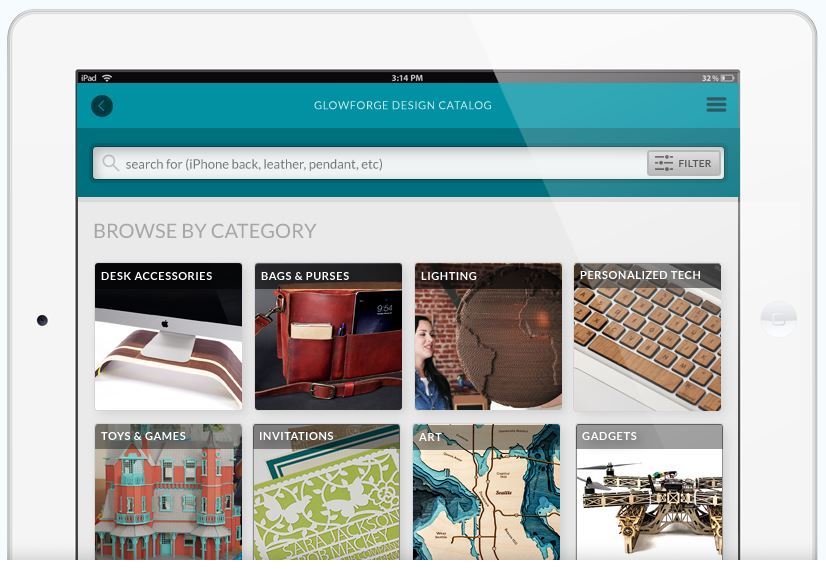 Cameras
Internally, there is a wide angle camera that gives you a full view of the entire laser bed. This way, you can see the engraving or cutting process in real time and take out all of the tedious guesswork in-between. It will recognize a variety of materials, learn the shape of them, and then execute a design with maximum precision.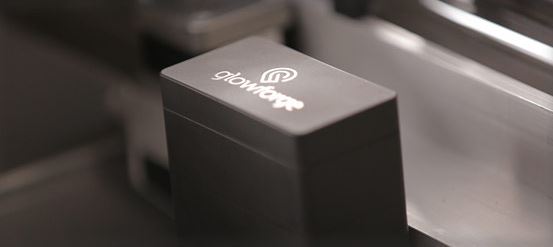 With 3D Autofocus, it can easily handle curved or irregularly shaped objects and create the masterpiece you desire. There's a lens that moves up and down and offers multipass focus that can be shifted between a variety of depths for unique designs that require a unique look.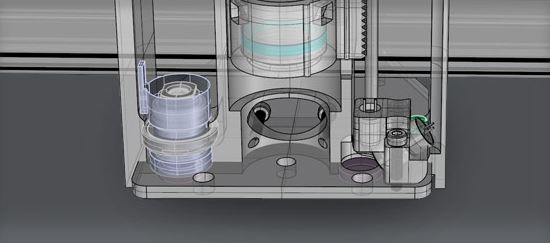 Laser
The laser that's used in the Glowforge 3D Printer uses a custom CO2 laser tube that operates at 10,600 nanometers. The basic model uses 40 watts, whereas the professional model uses 45 watts. This TEM00 tube delivers plenty of power density with a very small spot size. This helps increase the overall speed of engraving and cutting so you don't have to spend much time waiting for your design to print. Best of all, the laser doesn't require any cleaning, replacement, or realignment since the optics are completely sealed.
WiFi
Glowforge connects effortlessly to your home or office WiFi network in just a matter of minutes. This way, you won't need to run a cable from your computer or tablet to the printer, keeping everything nice and tidy.
Warranty
The Glowforge basic model is covered by a 6 month warranty period and the pro model is covered by a 12 month warranty period. If your machine becomes defective within this timeframe, the company will send you a replacement – pronto. If you experience issues or it becomes defective at anytime outside of this period, contact Glowforge and they'll assist you with what needs to be done to get it fixed. This may mean sending you additional replacement parts free of charge if the problem is theirs. This holds true with both US and international customers, except international customers must pay shipping and handling costs. Either way, they offer fantastic customer support and are easily reachable. Check out their website for all the fine details.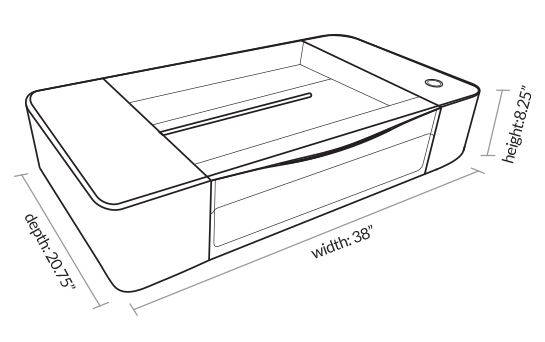 Pre-Order
Pre-ordering with early-bird pricing is now available through their official website. You can choose from three different packages ranging from $1995 to $3995, depending on the specifications you choose. Although this may seem a bit expensive for some, before Glowforge, this kind of technology can typically cost upwards of $20,000.
Final Thoughts
Wow! The Glowforge 3D Laser Printer is a magnificent piece of technology that we're really excited to get our hands on. Although it's only been announced for a couple weeks now, and there's no exact shipping date yet available, we must say that it looks to be incredibly promising. We'll update this article with anymore information about Glowforge as it becomes available. Have you pre-ordered? How do you plan on using it?