Goal Zero has been a well known innovator of some of the best products in the portable recharging market. They've produced some of the most reliable, full functioning, and sleekly designed portable solar chargers and battery backups that we've ever seen. The truth of the matter is, they know how to design a product, and they know how to do it well. This holds true with their latest release, the Goal Zero Flip 10 Portable Recharger. It's an incredibly small, yet reliable source of portable energy that quickly charges up any device with a USB port while you're on the go. Let's take a closer look to see what it's all about.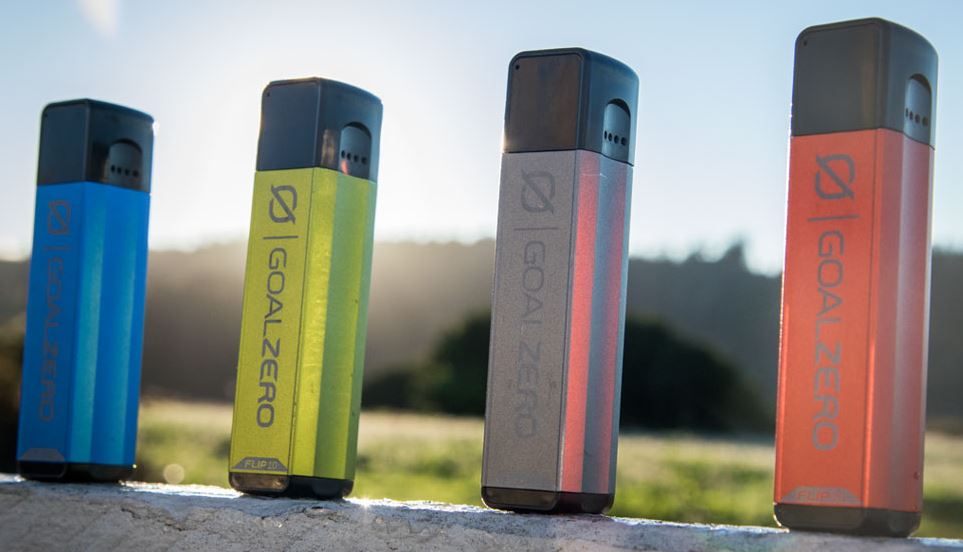 Set to release on February 17th of 2015, the Goal Zero Flip 10 Portable Recharger boasts a wide array of features, making it a likely popular candidate for those who need portable energy when there is simply no time or possibility to charge the traditional way. Essentially, the Flip 10 is a precharged battery rated to 2600 mAh, with 1A output that will have no problem in supplying power to your smartphone, camera, headlamp, or other small gadgets. And since it's CE and FCC approved, and ROHS compliant, you can rest assured knowing that it will always work as intended without any hiccups.
Easy to Charge
The Flip 10 comese initially charged so that it can be immediately used when needed. When this initial charge runs out, you'll need to plug it into any USB port on a computer, or plug it into the Goal Zero Nomad 7 solar panel. In just 3 hours, it will hold a full charge and is ready to transfer that charge to any small device you please, as long as it has a usb connection. You can expect 1-2 charges out of the Flip 10 before you need to load it up with more energy, making it the perfect application for those to use who are constantly on the go.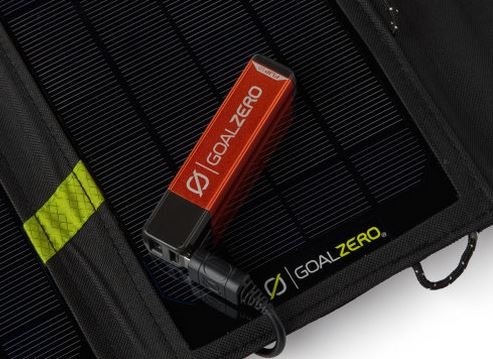 Battery Lifespan
With any charging device or battery power, it's important to know that nothing lasts for eternity. The simple matter of loading and unloading energy onto the cell can, in time, cause it to fail. However, Goal Zero equipped the Flip 10 with the best specifications in order to boost it's longevity to the full amount. Using Li-ion NMC cell chemistry, it's rated for hundreds of cycles. Using a Samsung/LG cell type with a 9.4Wh (3.6v, 2600 mAh) cell capacity, it has a few features that are worth nothing – it won't overcharge thanks to the built in low battery and charging protection feature.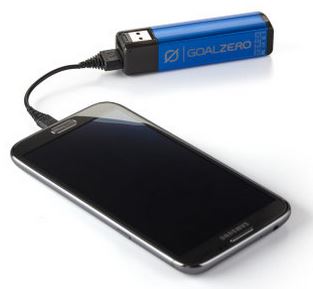 Warranty
Goal Zero produces some of the nicest and most reliable portable power sources currently available – there's no debating that. They've packaged the Flip 10 with a generous 12 month warranty that covers it in any case of malfunction. We love to see a company that stands true behind their product.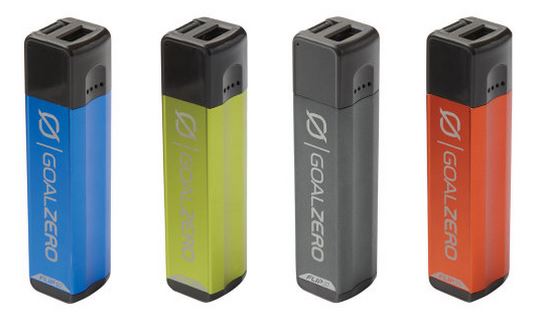 Ultra Portable
Measuring just 3.6″ x 0.75″ x 0.75″ (9.2 x 1.9 x 1.9cm), and weighing a measley 2.5 ounces (70g), the Flip 10 is suitable for any portable application. It's incredibly small and durable, designed to fit alongside any smartphone, pov camera, headlamp, etc, so you know it won't become a burden that you don't want to have with you.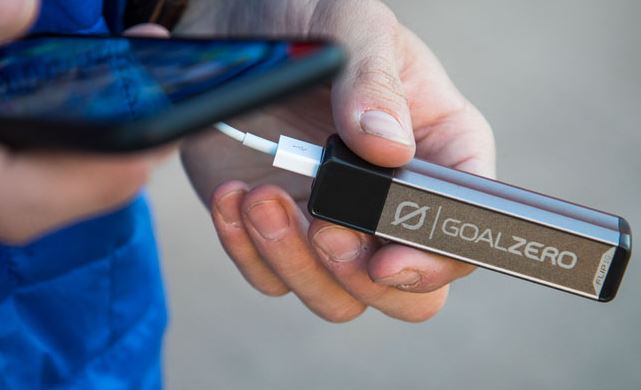 Overall Thoughts
The Goal Zero Flip 10 is one of the coolest innovations we've seen as of late. It's ultra portable, easy to use, and completely reliable for offering backup power to all of your favorite portable electronic devices. It's priced at just $29.99, and packed with a 12 month warranty, making it a steal of a deal for those who love it as much as we do. It comes out soon, on February 17th, and we can hardly wait to get our hands on it.
We'd love to hear from you if you've used the Flip 10. What are your thoughts about it? What do you like or don't like about it? Leave us a comment below and let us know!