Action sports and outdoor adventures are the pinnacle of fun for most of us that enjoy having a good time. There's no better way to capture the memories with a high end action camera that records your every move from a first person point of view. One of the latest and greatest that's set to release on March 1st, 2015 is the Sony FDR-X1000 4K Action Cam. It's an incredibly well built camera that we're excited to get our hands on. Let's take a close look at it and what it has to offer.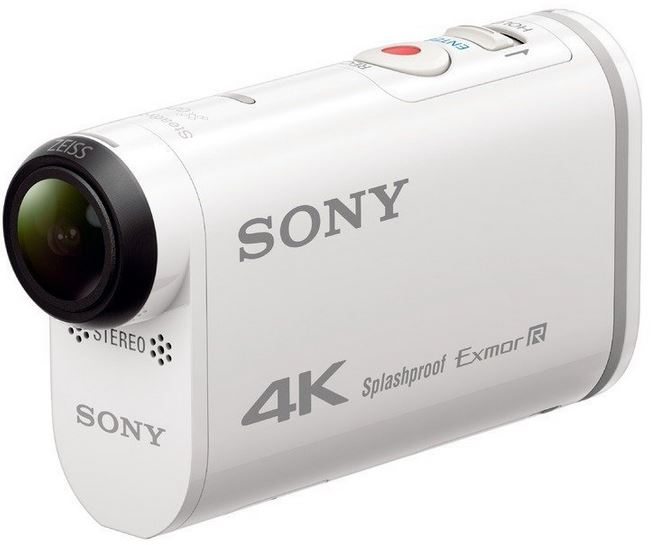 High Resolution
The Sony FDR-X1000 records video using the latest 4k settings at 3840 x 2160 pixels for the most amazing clarity that you've ever set your eyes on. It's ideal for those who want to capture high resolution footage for professional videography. If you've seen high end videos on sites like YouTube and Vimeo and wanted to have a way to capture the same grade of footage, this is the way. This 4k resolution is ridiculously nice. Once you start watching, it's hard to look away because the clarity can literally be mesmerizing!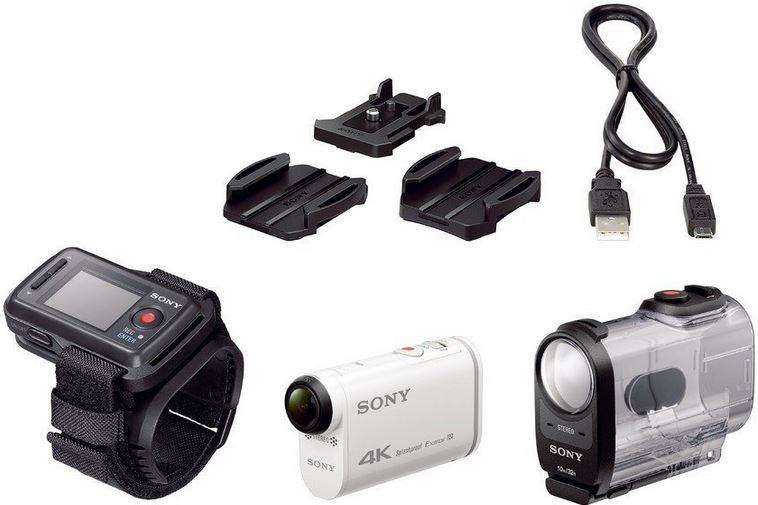 Built for Ruggedness
We're pleased to see that Sony has put some dedication into making the FDR-X1000 durable and highly resistant to the elements. It comes included with a splash proof body that can be fully submerged in the water. It's a clear case that the camera wears around it so you won't have to worry about it, even in the harshest elements outdoors.
Audio/Microphone
There's a built in stero microphone that captures the sound in high quality detail with a special noise reduction feature to protect against windy conditions. If you're an adventurer that spends a great deal of time in the wilderness, you probably know how the wind can completely ruin the audio track of the video file that your camera records.
Wide Angle Lens
The FDR-X1000VR/W is equipped with a 4/2.8 bright Carl Zeiss lens that has the capability of recording up to 170 degrees wide. This is nearly a half circle, enabling you to record in high detail without missing action to the sides.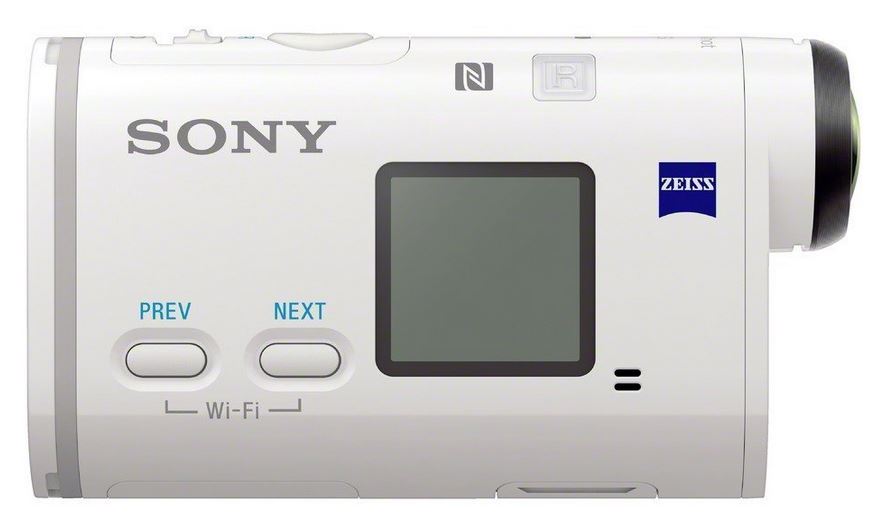 Live Streaming
Connecting to your Ustream account is easier than ever, and it only takes a couple of steps in order to stream live with the Sony FDR-X1000. This way, an audience can gather online from anywhere around the world with an internet connection and watch your adventure in real time.
Video Review
Battery Powered
Included is a lithium ion battery that's quick and easy to recharge. It's designed to last over an hour on a full charge, and is good for thousands of charging cycles. Additional batteries can be purchased if you need a backup.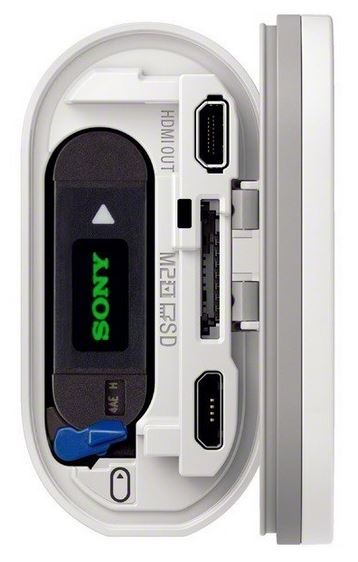 Live View Remote Kit
The Sony FDR-X1000 4K Action Cam is sold with a live view remote kit for an additional $100. It allows you to see the live view of the camera through a small and discreet remote watch. There's a small screen on it and a few buttons for controlling the camera's current view. Ideally for professionals, this is a nice thing to have for adjusting the view of the camera, but some may not want to spend an extra $100 on this, when a perfectly acceptable view can already be had without it in most cases.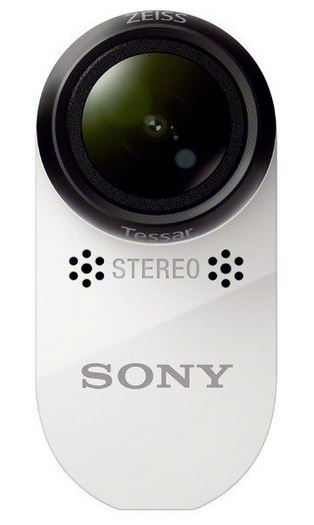 Price
Sold at a base price of $498, and $598 with the live view remote kit, the Sony FDR-X1000VR/W 4K Action Cam is a tad bit expensive for some people's tastes, but it has an overall list of high end features to make up for the price. With 4k resolution and a massive 170 degree Carl Zeiss lens, it's a sure competitor for one of the best and overall highest quality action cams of 2015.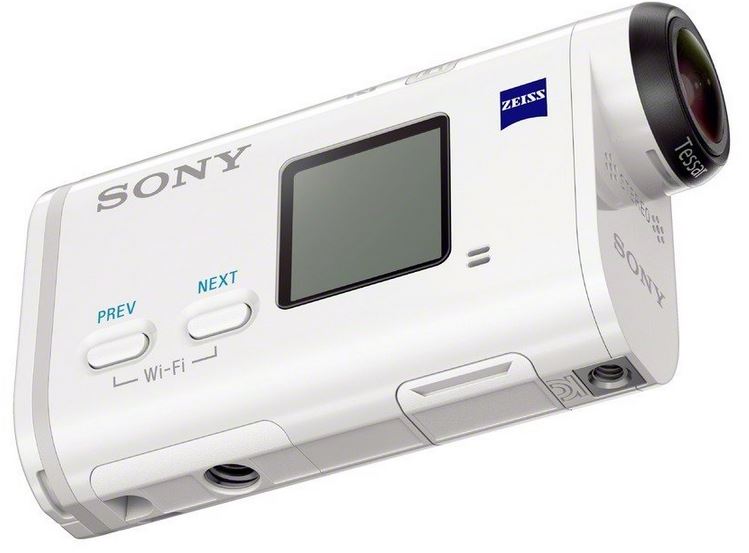 Overall Thoughts
Whether you're looking for a professional tool to capture live footage, or a hobbyist who wants to have the ability to film their next adventure, we feel that the Sony FDR-X1000 4K Action Cam is a suitable fit. It excels at capturing in-depth, incredibly detailed footage for professional-grade quality, all in a durable, sleek, and miniature design. We're looking forward to it's official release on March 1st, 2015, but those who want to be first in line can now pre-order the Sony FDR-X1000 to make sure that they have it first. Overall, we're impressed, and we feel like most will be too upon it's upcoming release.
Meet Derek, "TechGuru," a 34-year-old technology enthusiast with a deep passion for tech innovations. With extensive experience, he specializes in gaming hardware and software, and has expertise in gadgets, custom PCs, and audio.
Besides writing about tech and reviewing new products, Derek enjoys traveling, hiking, and photography. Committed to keeping up with the latest industry trends, he aims to guide readers in making informed tech decisions.