Finding the right WiFi router for your home can be an extremely tricky business. There are hundreds of WiFi routers available, making it difficult to find which one you need when every router claims to provide lightning-fast Internet and perfect service. Furthermore, WiFi router connectivity and effective area can be hard to judge without trying out the router for yourself.
To make matters even more complicated, many routers are upgrading their software or hardware. This allows them to come with security features and other parental controls baked into the kit rather than relying on third-party services that you combine with the router after the fact. Additionally, many routers are using "beamforming" and "mesh" technologies; for the average consumer, it's hard to know if these are actually beneficial or adjust buzzwords.
Today, let's take a look at the Gryphon Guardian Advance Security and Parental Control Mesh WiFi Router. It appears to be both highly innovative and affordable for most. While it has several advanced security features, its focus on parental controls and coverage of a generous effective area seems to indicate that it will be a great pick for average homes. Let's dive deeper into this router and see if it's really worth your time and money.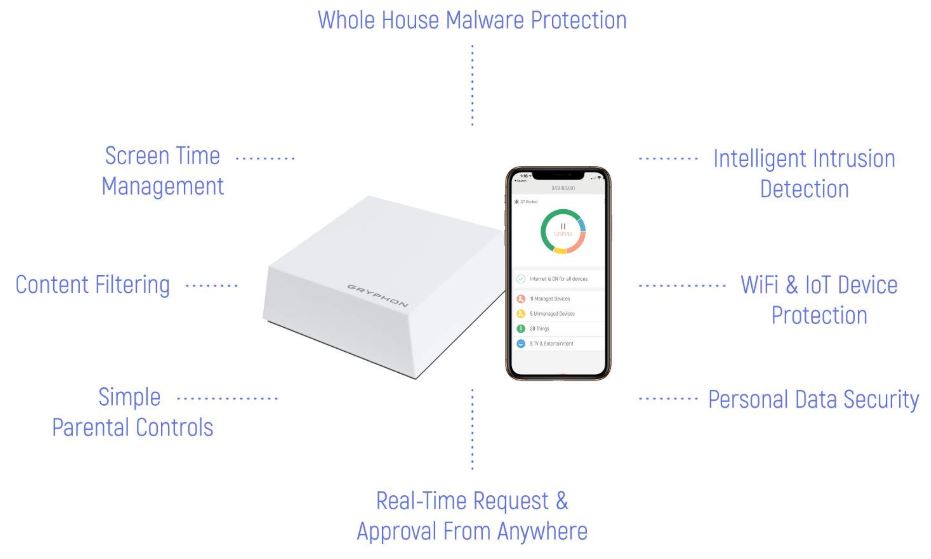 Design and Installation
The Gryphon Guardian Router is extremely easy to set up. First and foremost, you need to download the Gryphon app and follow the step-by-step instructions. This will help you set up a secure network and show you how to work the various features and security suite that comes built into the hardware of the device. These include things like parental controls and hacking protection.
This does mean that you need an iPhone or Android mobile device with Bluetooth connectivity if you want to set up the router. It's an interesting design choice and prevents you from getting WiFi coverage without one of these devices. It shouldn't be much of a problem given that virtually everyone has a smartphone of one kind or another at this point, but it does exclude those who don't.
It's very easy to plug-in; you can place it anywhere that works for your computer set up, although ideally, you'll want to install it in a location that is central for all the devices in the house. It only weighs a couple of pounds so you can place it on a variety of desks or other services without worrying about things breaking.
The Router is a dual-band variety, meaning there are two channels you can rely on for WiFi streaming and connectivity. They are 2.4 and 5 GHz, respectively, with the latter channel facilitating slightly faster response or streaming times. Both are very respectable compared to other WiFi routers on the market, however.
In terms of aesthetics, the router features a stark white color and a sleek, minimalist design with slightly sloped sides. It doesn't take up much space on tables or shelves, enabling you to fit it with other devices or computer gadgets.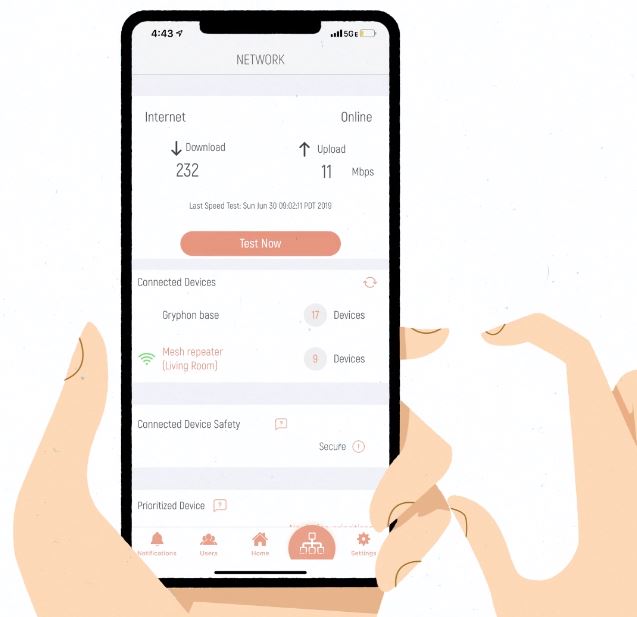 WiFi Features
The Router has a ton of features to warrant its asking price. The Gryphon app allows you to use all of these features, although you can also access them from a computer screen that is currently hooked up to the WiFi network.
The security features are second to none, especially when you have the advanced Internet protection subscription active for the first six months. This includes intrusion detection and malware filtering. But even without the advanced Internet protection, you get 24/7 defenses while you sleep, along with daily security updates to block out the latest threats.
It's also adept at standing any devices for vulnerabilities. One of the more innovative aspects of this feature is that the router can scan Internet of Things devices, like smart home appliances. These are often vulnerabilities people don't even think about, so the router taking care of this for you and alerting you if there's a problem is an excellent bonus.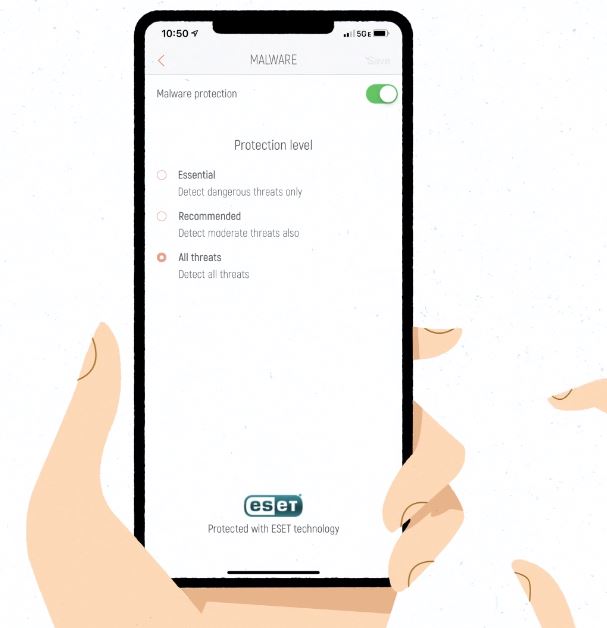 The parental controls are another huge selling point. You can manage the amount of screen time your kids enjoy on their devices or the family computer, as well as set up content filtering controls. You can block websites manually or rely on the router's software to identify any potential harmful sites before your kids see the home screen.
Even better, kids can send a real-time request while you are away from home and ask to view a particular site. Upon checking it out yourself, you can then approve or deny the request and let them continue their Internet research with peace of mind.
Your personal data is also secured thanks to the excellent software within the router. Identity theft and password scooping are less likely, even if you live in an area where these cybercrimes are relatively common.
You'll also be able to enjoy a six month trial of advanced Internet protection: a comprehensive security suite that can help keep you safe while you browse the web. It's free for only six months before you'll be billed at $79 per year.
The service comes with intelligent intrusion detection safeguards for every actively connected device in the WiFi network. The malware filtering aspect is powered by special ESET technology, fortifying your WiFi network from intruders. What difference does this make?
Without the advanced Internet protection, the router will still be an excellent mesh WiFi choice. It comes with free parental controls and network management tools. But you'll be vulnerable to malware and other intrusions, as well as ransomware viruses. Whether this is a serious security risk depends on your antivirus set up and your location.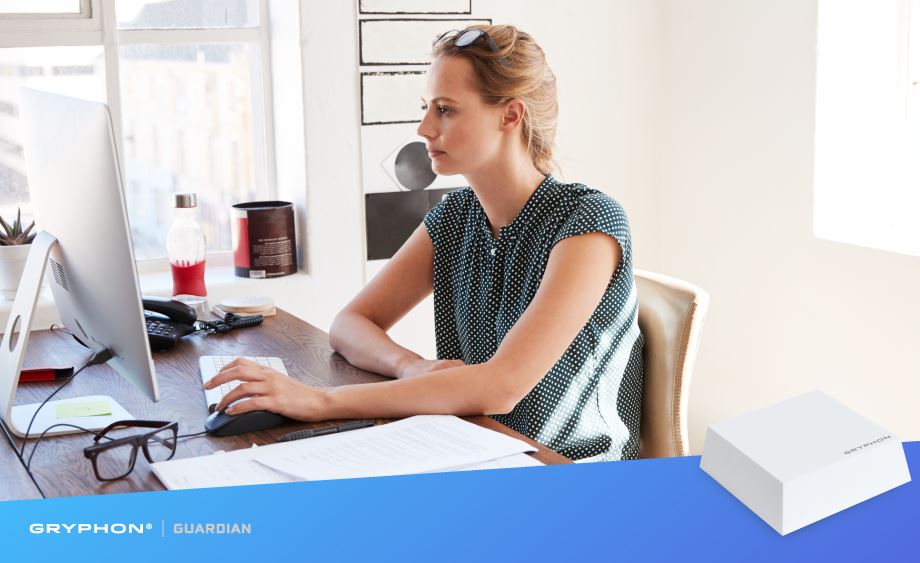 You'll also get a three-month trial of Gryphon Homebound. This service allows you to use your security and parental controls while you are away from the main router interface on your computer. You can monitor web activity and alter your parental controls or security features from your mobile device. Parents will love this tool while they are away from home and want to make sure their kids don't disable the security features while they are away. Homebound costs $4.99 per month after for up to five devices simultaneously.
Speed and WiFi Coverage
The Router has a lot to like when it comes to speed and WiFi coverage. The dual-band design allows you to stream content or play games online at the same time, even across multiple devices. It uses 2 x 2 MU-MIMO tech to facilitate smooth streaming throughout your entire home.
It also uses antenna beamforming technology: a newer form of WiFi streaming and data transfer that is quickly catching on in the market. Beamforming, in a nutshell, sends data directly to your device from the router rather than sending out data in all directions in a broad wave the same way a regular WiFi router does. This helps you get your content quickly and with a sturdier connection that is less likely to quit on you in the middle of your favorite TV episode.
Ultimately, everyone in the home should be able to count on 1.2 GB of data transfer throughout and regardless of service. The Gryphon covers about 1800 ft.² of wall-to-wall coverage thanks to its wireless mesh technology. This is great for small to medium-sized homes with one level.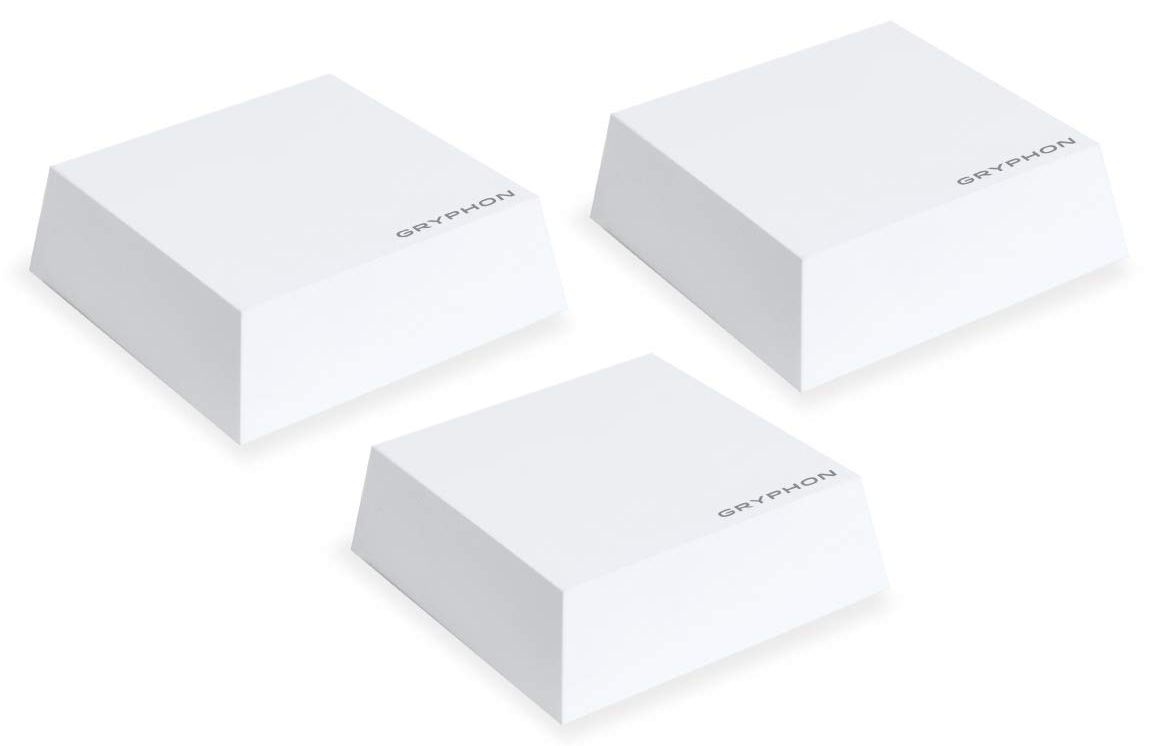 When it comes to multiple levels, WiFi coverage is a little spottier, likely because of the beamforming tech that has trouble accounting for elevation in some circumstances. Still, it's one of the best routers around in terms of solid WiFi connectivity and stable speed for single-floor homes and families who like to use about five devices simultaneously on the same network.
You can always combine this router with other Gryphon devices. It allows you to expand your high-speed WiFi coverage for multilevel homes or for spaces greater than 1800 ft.². The nice thing about this functionality is that you don't need the same exact router; you can mix and match multiple routers and attain the exact square footage coverage you need for your security and convenience. They just all need to be Gryphon. We really like this feature, as it allows the router to work for small businesses that eventually expand just as much as it does for homes with multiple family members.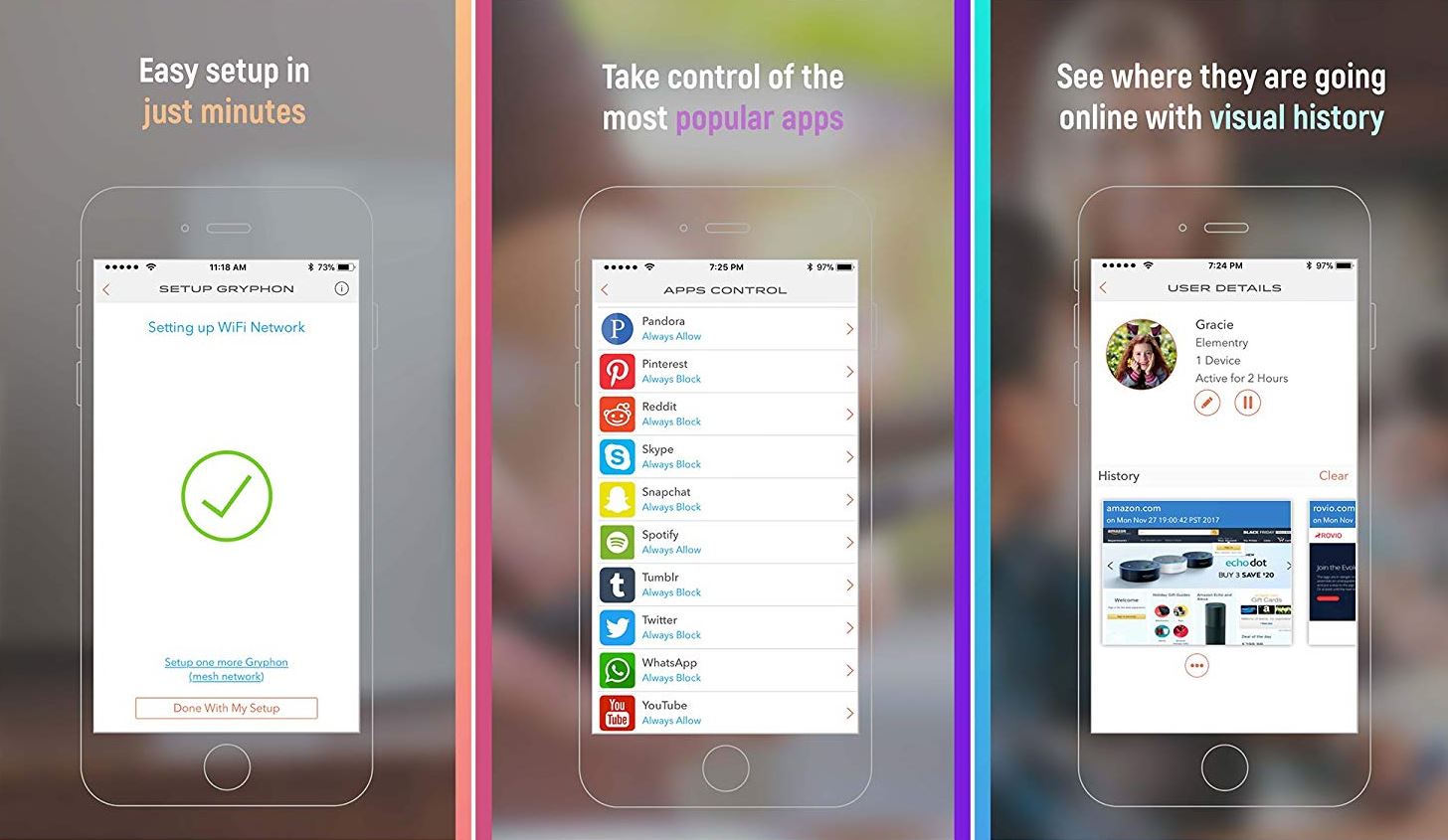 We'd be remiss not to mention the one-year hardware warranty and telephone technical support that comes with every purchase. The hardware warranty guarantees that you'll get a replacement unit if it fails on you because of manufacturer defects: a great extra bit of value for money. You'll also get a 90-day money back guarantee, so you can easily try this router without any risk to your wallet.
Final Verdict
Ultimately, the Gryphon Guardian Router is an excellent piece of equipment and a phenomenal choice if you want general WiFi coverage and connectivity for your home. It's an especially good choice if you are a parent and want something you can rely on for both your own Internet use and the safety of your kids.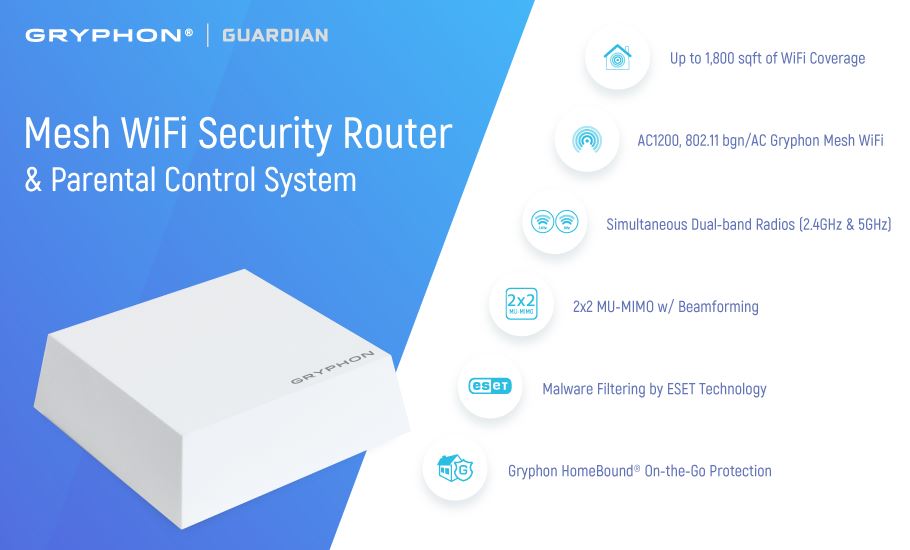 The only big downside to the Router is that several of the advanced security and parental control features are only included for free for a few months after purchase. You have to pay extra on top of the initial asking price in order to secure some of the best firewalls and parental controls on the market. These are definitely worthwhile overall, but many people will be put off by this pricing model.
But if you are interested, we'd recommend the router for just about anyone. It's well-built and has great connectivity thanks to its beamforming technology and it has a connectable area of about 1800 ft.²: ideal for most modern homes and smaller to medium-sized families. It's also great for multiple people trying to stream all at the same time, which is a modern challenge that families with gadget hungry teens are constantly facing. In the end, we doubt you'll be able to find something so good for such an affordable initial asking price elsewhere.
Meet Derek, "TechGuru," a 34-year-old technology enthusiast with a deep passion for tech innovations. With extensive experience, he specializes in gaming hardware and software, and has expertise in gadgets, custom PCs, and audio.
Besides writing about tech and reviewing new products, Derek enjoys traveling, hiking, and photography. Committed to keeping up with the latest industry trends, he aims to guide readers in making informed tech decisions.