Every loving mom and dad needs a way to check in on their baby from wherever they are. A baby monitor would be a simple solution, but not all baby monitors are created equal. In order to keep a close eye on your little one we recommend purchasing a "Smart" baby monitor that has integrated features to keep you connected at all times. Introducing, the Gynoii GPW-1025, quite possibly the best WiFi video baby monitor under $100 for the new year of 2016. Built with an assortment of high-end and intuitive features, it does a fantastic job at providing a close and secure connection between any of your smartphone, tablet, or WiFi enabled devices.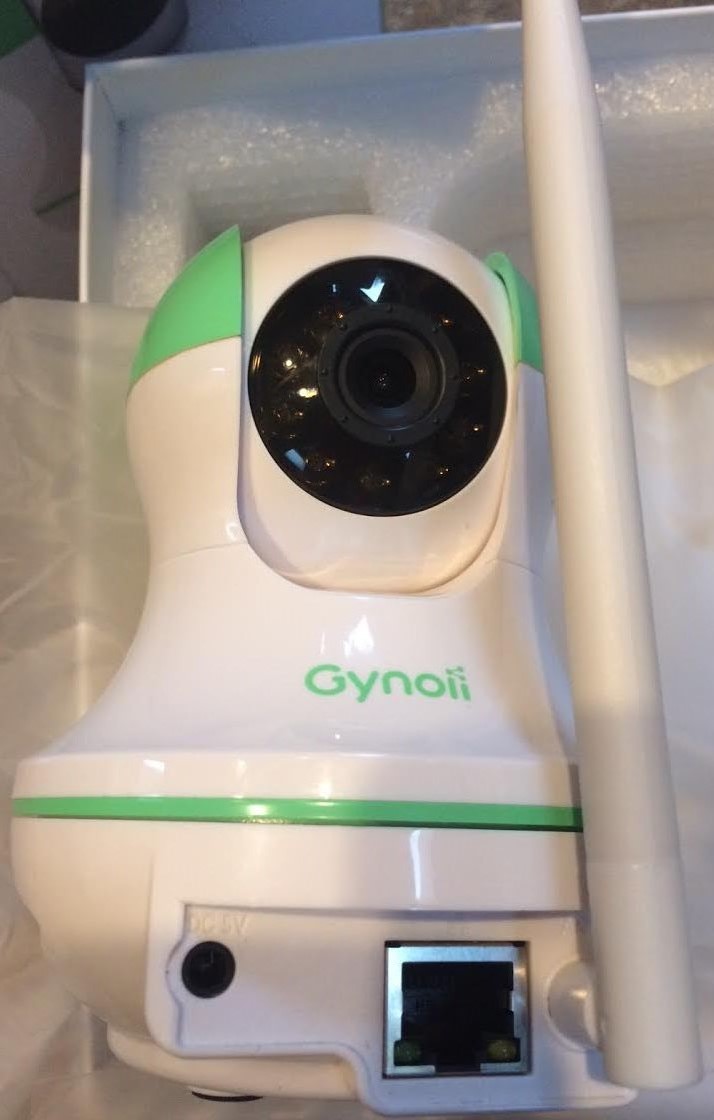 Features
Before we get into it, we'd like to give you a quick rundown of what the Gynoii GPW-1025 has to offer:
Time Lapse Video
Infrared Night Vision
Two Way Audio
Sound and Motion Alerts
Guest Account Access
Quick and Easy Setup
Totally Secure
Simple to Use
Watch Your Child Grow
Something that really stands out is the unique Time Lapse Video Feature. It enables parents, friends, and family a new angle to watch your little one grow up and develop as the days, months, or years go on. From a continuous recording that can last several hours, it can turn it into a quick 30-40 second video clip so you can watch your baby in their finest moments. It'll give you a new perspective into their nursery throughout an extended period of time where you can watch them toss, turn, play, explore, or anything else they may be up to when you're not around. The short clip it produces makes an excellent medium to share with your friends and family members through social networking sites like Facebook, Twitter, or just through Email.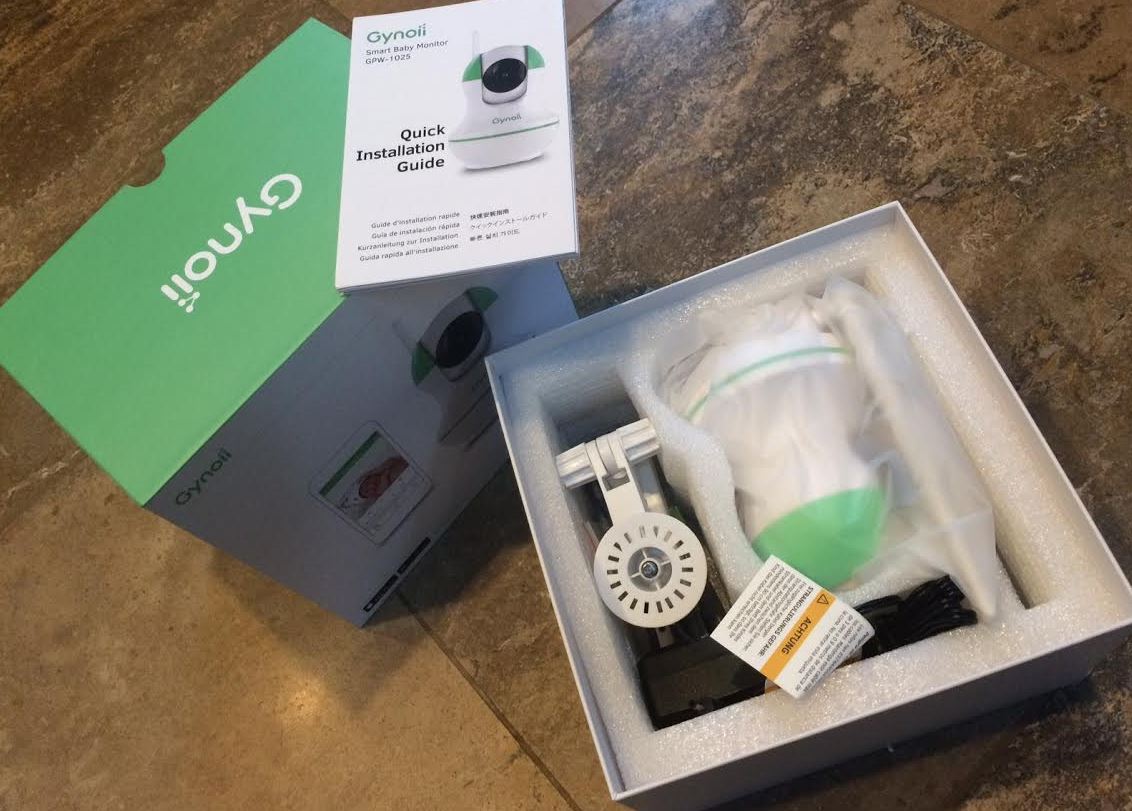 See in the Dark
It's no secret that nursery rooms in the night time are often very dim, dark, and difficult to see into. That's why Gynoii incorporated the infrared night vision feature into the design. With it, the recording will be brightly illuminated, but your baby will never be disturbed since humans aren't able to see infrared light. The nursery can be as dark as you want and you'll still be able to capture fine details in the night.
Let Your Friends and Family View
If you have close friends or family members that would enjoy seeing your baby grow or occasionally check in to see how your little one is doing, you'll likely enjoy the Guest Account Access. With it, you can setup custom accounts where others can view the baby monitor from their location. They can login to the app and quickly view in real-time without disturbing the baby one bit. Although the Guest Account Access gives them viewing capabilities, they won't be able to talk or play music – only you can control that.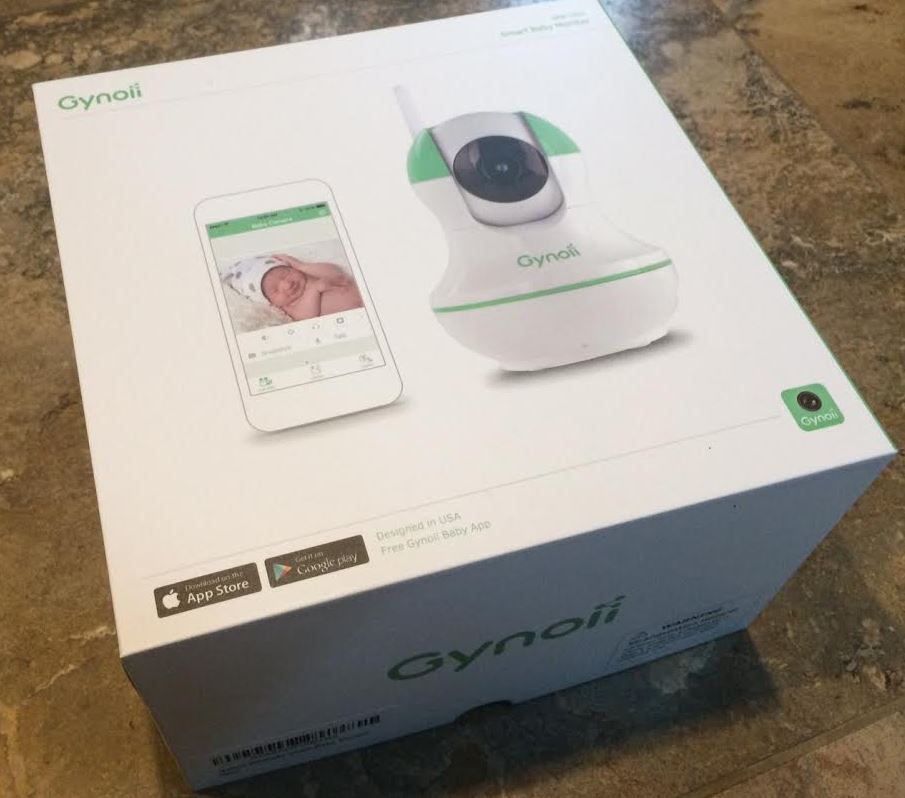 Super-Safe
Security is a huge importance in today's world. Hackers and unwanted guests are kept from ever viewing the camera thanks to the integrated encryption that secures both the video and audio feed at all times. Paired with some of the latest bank-level encryption, you won't need to worry about intruders viewing, controlling, or having any sort of access to the baby monitor. Between the monitor and your smart devices, there's no compromise in regards to the safety and security of the wireless transmission.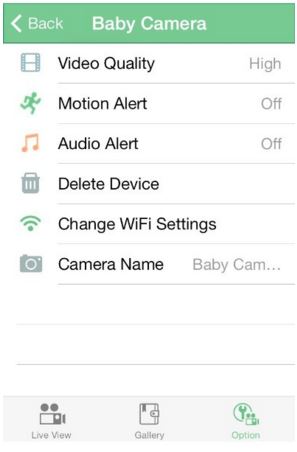 Alerts
It's notorious for babies and toddlers to become active or awake during a night of slumber – every mother and father know that. With the Gynoii GPW-1025, you can set it up to create alerts if it detects any movement or sound throughout the night. The sound and motion alerts will notify your smartphone or tablet and let you know that your attention may be needed. This is where the two way audio feature comes in handy. Instead of leaving your comfy bed, you can often get a hold of the situation by simply speaking through your device directly to the monitor for your baby to hear. Often times, your very own voice is all that's needed to soothe them back into a slumber. Additionally, you can choose to enable a constant stream of the audio so you have 24 hour direct access into the nursery. Plus, you can still hear the audio stream if you close the app and check email, text messages, or other apps.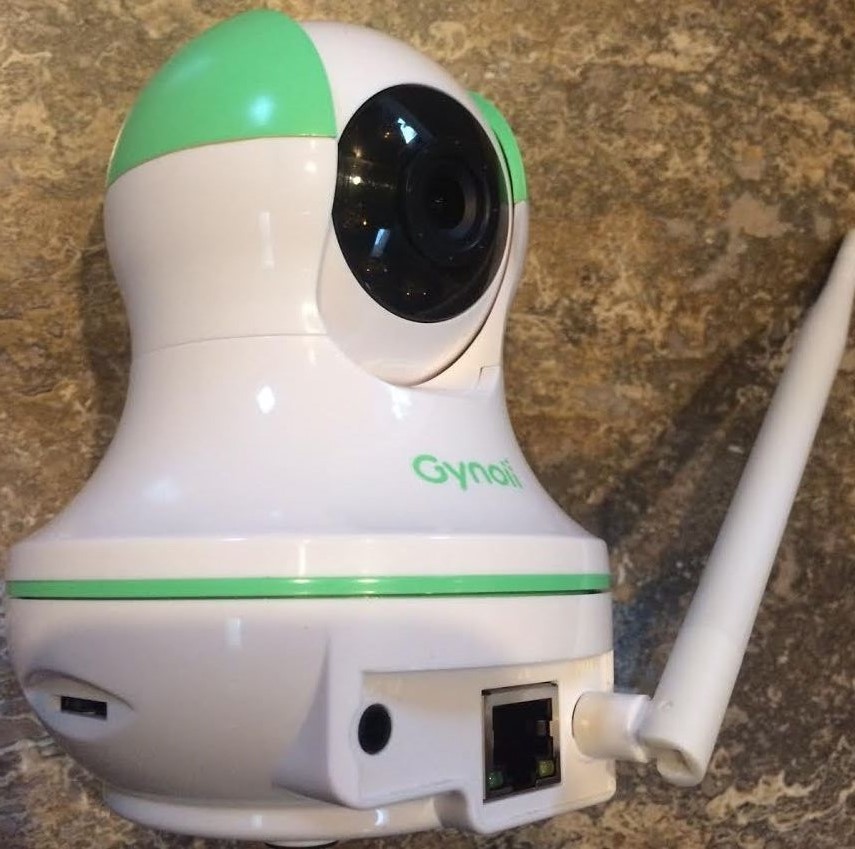 Quick and Easy to Use
Right out of the box, the setup and installation process is a snap. First you'll need to download the Gynoii app on your smartphone or tablet. Then, create an account and follow a few simple on-screen instructions to connect the camera to your WiFi. In a matter of minutes, the camera should be synced and good to go with your device. From there, it'll only take a few minutes to familiarize yourself with the app so you can take advantage of the rest of the features.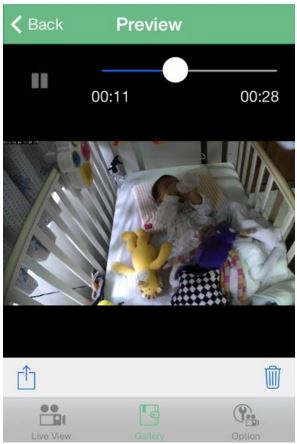 Excellent Control
Once you have the app ready to go, you'll probably have a lot of fun using the new pan/tilt feature. As a huge upgrade from any standard video baby monitor, the Gynoii GPW-1025 can be positioned anywhere since you can move the view by panning or tilting the camera. With the app, you'll get a live view with the ability to move it up, down, and from side to side. It has a 355 degree pan and 100 degree tilt range.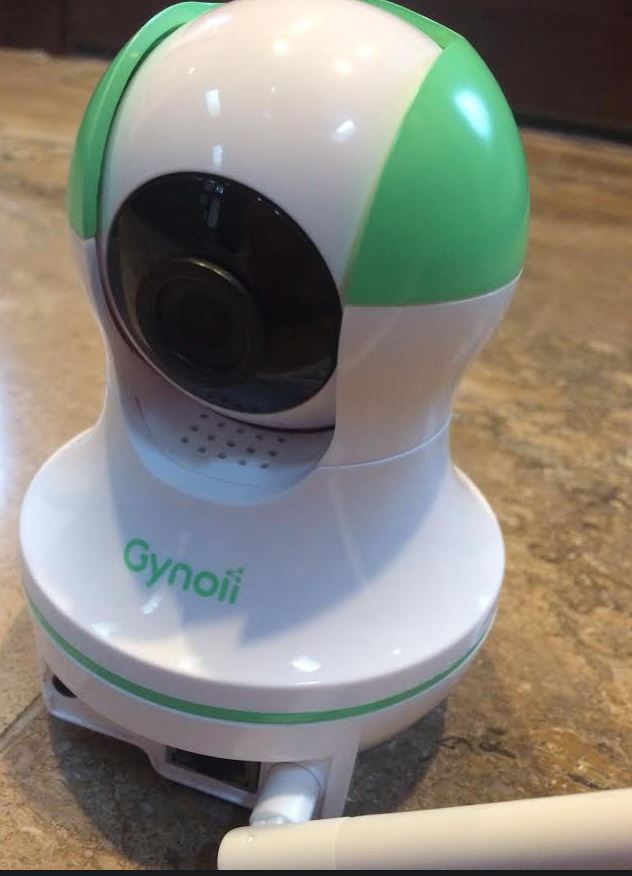 Quality
Both the sound and the video quality seem to be in-check with what most people desire. Full 720p high definition looks great in the daylight, but it's a bit grainier at night when the infrared kicks on. However, it looks great on our smartphone (we used an iPhone 6) and we were quite happy with the appearance of the video. As far as sound goes, everything checked out just fine. There's a good scale of adjustment for the volume so you can turn it down or up depending on your preferences. There's no need for Dolby digital sound with any baby monitor, but the quality of the sound was pretty good. The internal microphone seems to pick up sound quite well – we didn't encounter any distortion or bad audibles through continuous usage.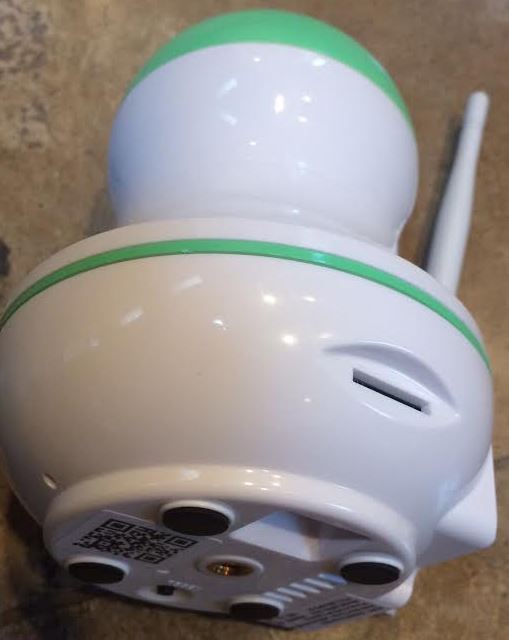 Overall Thoughts
It seems that the Gynoii Smart WiFi Video Baby Monitor contains everything you'd need to keep a close eye on your child at all times. With the ability to connect to it no matter where you are on your smartphone or tablet brings plenty of peace of mind for the loving mother and father. Equipped with an array of advanced features giving you the ability to pan/tilt, record time lapses, invite guests to view, and more, it seems to cover all the needs in one package.
Since it's easy to use and takes less than 10 minutes to setup and familiarize yourself with, we feel that it would make an excellent investment for any family. Video baby monitors have come a long way in the past decade, and it's nice to see a new baby monitor that's catered toward the WiFi connected family.