If you're in the market for a new portable Bluetooth Speaker, you've probably heard about the Oontz Angle 3 by Cambridge SoundWorks. It's one of the leading fully water resistant portable speaker that's designed for rugged on-the-go use, and built for delivering high quality sounds with fantastic audio quality. We ordered it for ourselves to check it out and see if it lived up to it's expectations.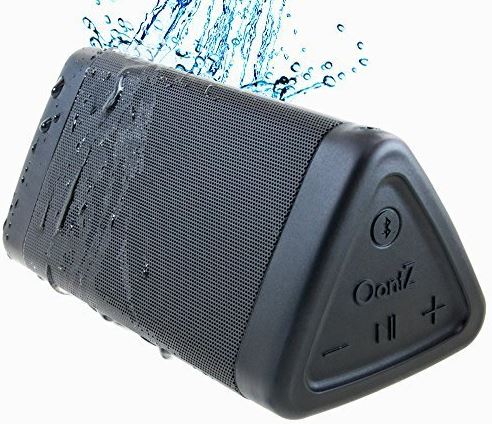 Sound Quality
Equipped with two acoustic drivers that deliver 10 watts of sound, there's a lot more power behind the Oontz Angle 3 Bluetooth Speaker than you may expect. The sound quality is superb and surprisingly impressive. The low, mid, and high tones all sound appropriate and inline with similar Bluetooth speakers that cost two or three times as much. What's best is the deep bass. It has an internal passive subwoofer that does a great job in emitting deep and low tones that pair well with movies, hip hop music, rock music, and any other genre that utilizes a lot of bass.
The volume range is phenomenal and you can easily blast this little speaker to the maximum and still appreciate the clarity. It never becomes distorted or skewed in the process of adding more volume to the speaker. We never experienced any rattling, loose vibrations, or unwanted tones – everything sounds really well!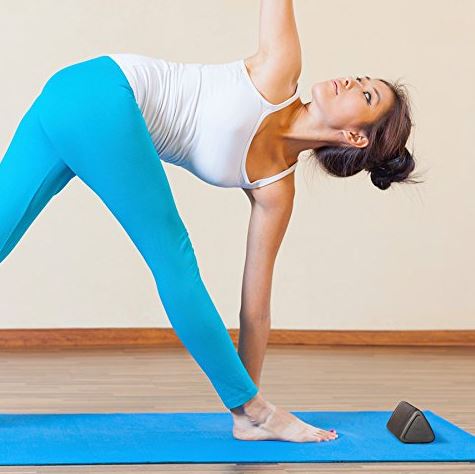 Portability
Since the Cambridge SoundWorks Oontz Angle 3 measures just 2.5″ x 5.25″ x 2.75″, you can easily take it with you in a variety of environments. Weighing in at just under 6 ounces, it's very lightweight and built for portability. Best of all, it's completely water resistant with an IPX5 rating to assure long lasting enjoyment even in the wettest conditions. Perfect for the beach, in the shower, or on the boat, you'll never have to worry about it getting wet and doing damage to it.
Battery
Speaking of portability, battery life is a huge factor when it comes to it. Inside it's equipped with a 2200 mAh rechargeable battery that lasts for up to 7 hours straight. Rated for thousands of charge cycles, you won't need to worry about replacing the battery for multiple years down the line. What's nice is that you can charge it up and fill the battery with the included micro USB cable. Just plug it into any available USB port and within an hour it should be ready to go for 7 hours of continuous playtime.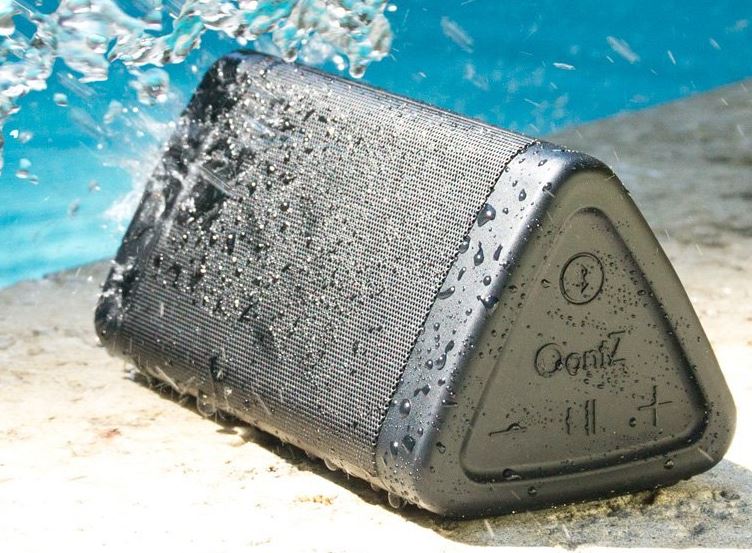 Compatibility and Pairing
If your device supports Bluetooth, it'll have no issues pairing with the Cambridge SoundWorks Oontz Angle 3. Whether you want to use it with a tablet, smartphone, Kindle, laptop, or television, pairing it for use is a piece of cake. Just make sure you have Bluetooth enabled and you should see it on your list of nearby Bluetooth devices. Select the Oontz Angle 3 and within seconds you'll be connected. We test it with an iPhone 5, 6, and an Android smartphone and all of the devices had no compatibility issues.
For range, we experience a great working signal up to 35 feet. Once we walked past this distance, the connection dropped, but that was to be expected since the advertised Bluetooth range on the Ontz Angle 3 is 33 feet.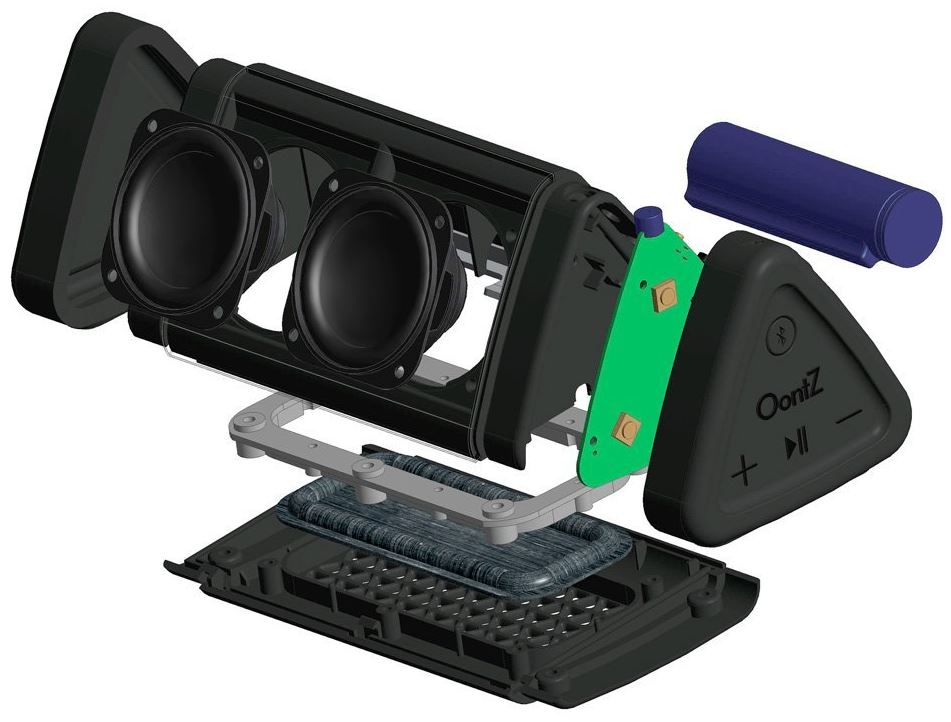 Once paired, you'll be able to use the exterior control buttons located on the speaker to change the track, adjust the volume, and even take a call. Since there's an integrated microphone, you can connect to an incoming phone call or dial out a phone number without touching your phone. It offers hands-free interactivity so you can workout, drive, continue showering, or do whatever you'd like when your device is paired with the speaker.
What's Included?
Upon arrival, we were really excited to open up the packaging and get started. Inside the box there was a micro USB cable, a 3.5 millimeter audio cable, and an easy to read Quick Start Guide that gave a brief and to the point instruction on how to use the speaker and care for it. Although there isn't an included case, they sell an Official Oontz Angle 3 Carry Case that works really well to protect and store it while not in use. However, since we feel that the speaker is already very durable on it's own, an extra case may not be necessary for some.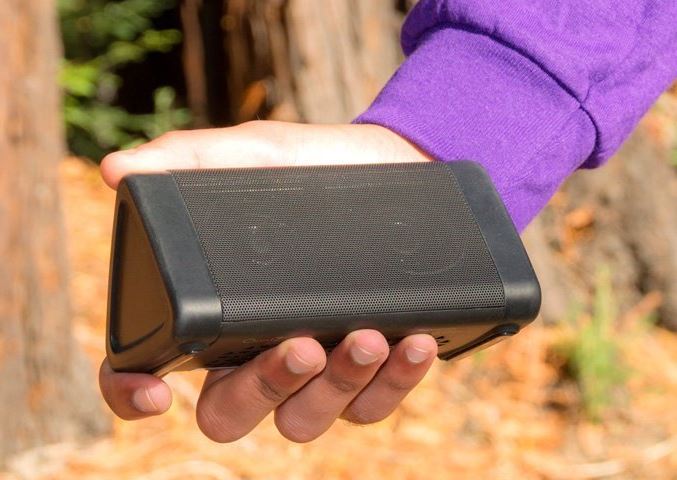 Overall Thoughts
Designed and built from the ground up to deliver supreme quality, crystal clear sound with a great deal of durability, the Cambridge SoundWorks Oontz Angle 3 Portable Bluetooth Speaker is a game changer. Available in three basic color options – black, red, or pink, it makes a great investment for those seeking high-end portable sound.
You no longer need to spend upwards of $100 for a fantastic quality, fully wireless speaker that not only sounds great, but is built to withstand regular abuse wherever you take it. The IPX5 waterproof feature keeps it operating at an optimum level, even when the conditions get damp or wet. Best of all, it's ultra portable and emits deep bass with perfect alignment of the low, mid, and high tones. Overall, we couldn't be happier with it and really have nothing bad to say about it! It deserves a 5 star, A+ rating in our book – highly recommended.