Not every pair of headphones is going to give you the kind of professional, big stereo sound you're looking for. For some people, sound quality is the most important factor in choosing personal audio gear, and takes precedence over things like comfort, style and portability.
Depending on your needs for headphones, you may be willing to sacrifice the ability to listen to music at the gym or on your way to work for an immersive, full studio sound, just like professional music producers. For music lovers or creators that want to really get lost in their favorite tunes, this is an essential factor. The key is knowing what to expect from your audio gear before you start your search.
In this review we're going to be taking a look at the recently-released Hiearcool L1 Active Noise Canceling Headphones to see if they can hold their own among other professional audio devices. We're going to be taking a look at the design, the durability, fit and, of course, the sound quality in order to give you a comprehensive idea of what these headphones can do and to help you decide if they are the right choice to meet your needs.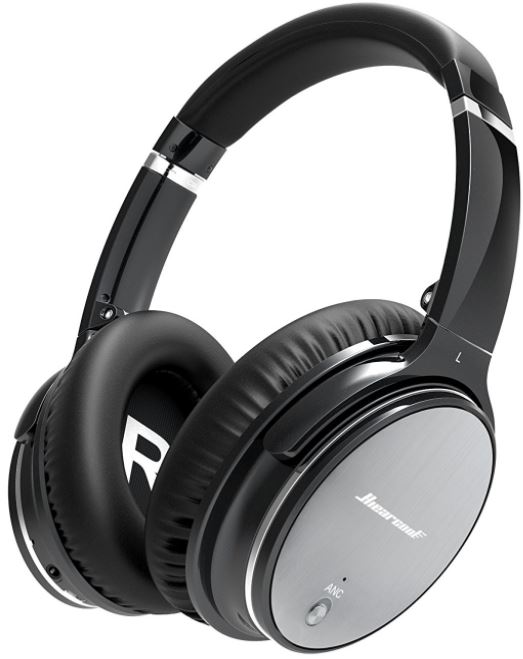 First Impressions
At first glance we found the Hiearcool L1 Active Noise Canceling Headphones to have a heavy-duty, powerful looking design, which made us think that they are definitely better suited for professional use than for recreational purposes. They come in an iron grey, gunmetal color which was certainly stylish, but was also limiting as far as style was concerned.
They also weigh in at a full pound, which was definitely a noticeable weight increase from other similar products that weigh in at a little over a half a pound. We were willing to forgive the heaviness, as long as the sound-quality was good enough to make it seem necessary. The large, over-ear, earpieces can be rotated up to 90 degrees, and the headband connecting them is also pretty easy to adjust. It slides in and out on both sides and can be expanded to your preferred comfort level.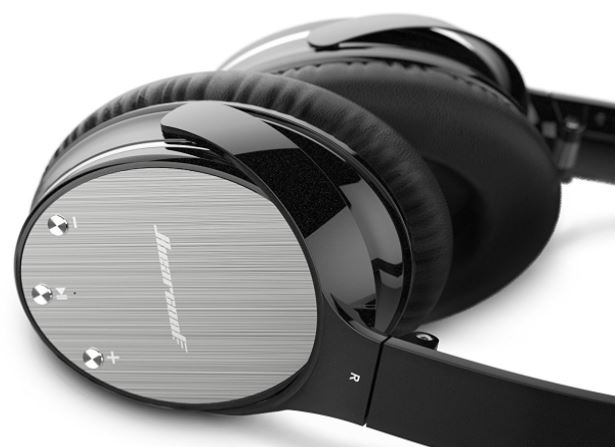 Each earpiece had a black trim with a metal center, and on the right one the Hiearcool logo was engraved right into the metal in an eye-catching, retro font. They were both each labeled left and right, respectively, in two places. They were labeled on the headband themselves, but also much more clearly on the foam inside the earpieces.
On the left earpiece we found three silver buttons. The two volume buttons also control forward and backward skipping, and there was also a middle play/pause button. We also found the micro USB charging port on the bottom of the earphone, as well as 3.5mm port for an auxiliary wire.
The right earpiece was less equipped, with a single switch that only controlled the built in Active Noise Reduction feature. As far as the layout, we felt it was pretty basic, but for a pair of headphones this large and robust, it seemed like more of an advantage to keep things simple.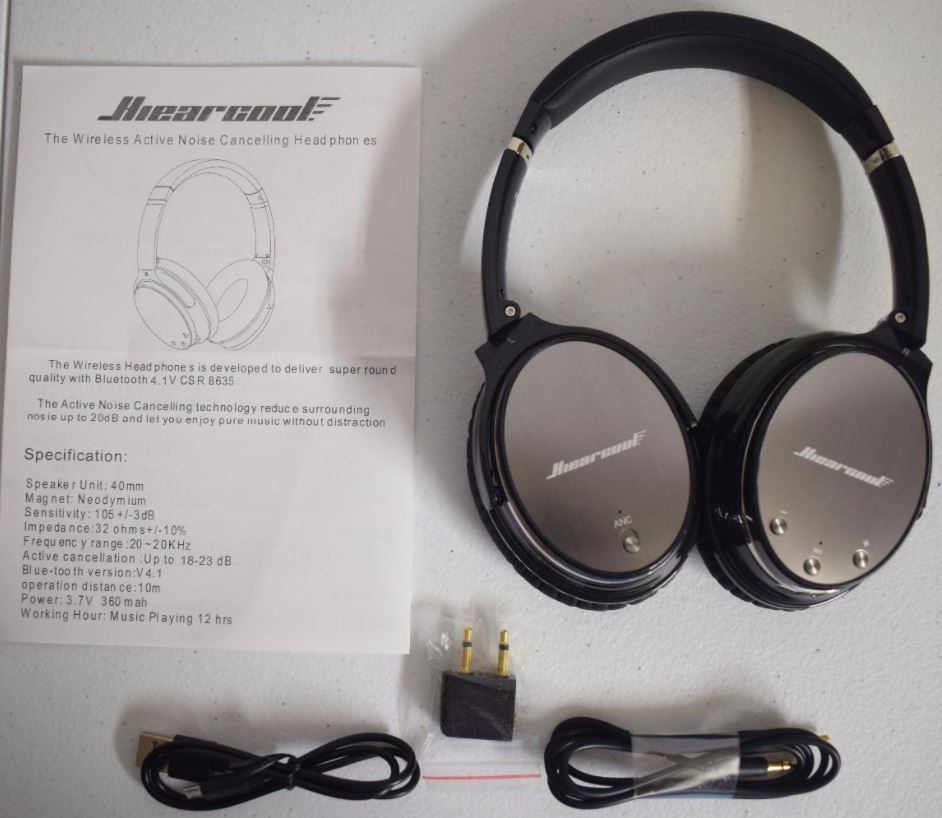 The foam pads inside each earpiece are thick and were so comfortable they felt like miniature pillows on our ears. In addition to their snug fit, they did a great job of blocking out background noise, even before we turned the headphones on. Even though the headphones are pretty heavy, we felt that making the earpieces as comfortable as possible was a nice addition, especially if you anticipate wearing them for hours at a time.
That being said, our biggest concern was with the weight of the unit. It doesn't seem like much, but when most other headphones are less than one pound, the weight of this model had us worried about the strain they might place on the user's neck. Even while wearing them for a few minutes, it was hard to imagine keeping them on for long stretches of work, or on a long trip without getting a little tired from the heaviness.
Features and Accessories
The Hiearcool L1 Headphones weren't packed with a ton of accessories, but were still loaded with some impressive features. In the box you'll find the headphones themselves, an included 3.5mm audio wire, a micro USB charging cable, a storage case for the headphones and the user manual.
We were happy to see the 3.5mm wire included, because when we first checked out the headphones we noticed that using them as a wired device was also an option, due to the built-in port. The carrying case didn't totally blow us away, and seemed more like the kind of case you could use to keep them safe in your home or your office, but not one that you could use to take the headphones on a trip. Like the headphones themselves, the case was a bit bulky.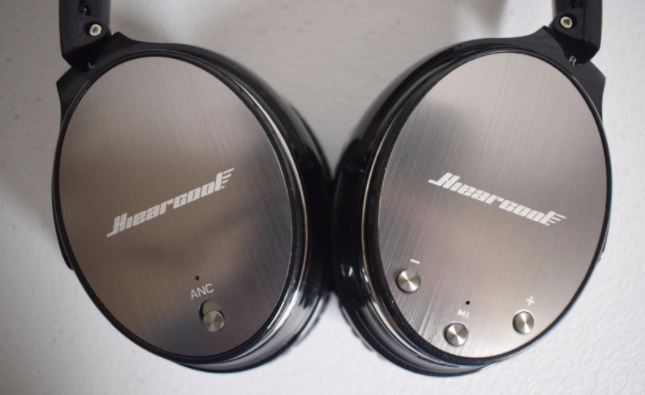 The most impressive feature of the Hiearcool L1 Headphones was by far the ANC or Active Noise Canceling function. By flipping the switch on the left earpiece during use you can effectively block out all background noise. As soon as we turned on ANC, we couldn't hear a sound other than what we were playing through each earpiece. The earpieces did a good job on their own, but with ANC, almost all environmental noise was completely blocked.
We also found the option to use the headphones as a wired device to be a nice addition, in case the battery starts to run low or you choose to use them in a sound system that doesn't have wireless capabilities. The included cable made this even more of a valuable feature. The headphones can also connect to all Bluetooth devices, including iPhones, iPads, tablets, gaming consoles, as well as all android devices. They are fully equipped with Bluetooth 4.1 and connect quickly and easily.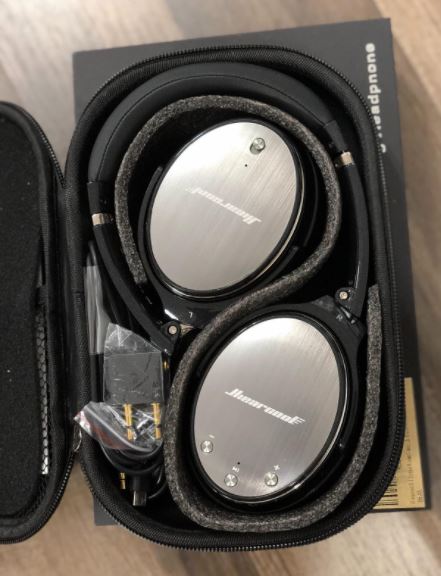 The charge time is about two hours which yielded about twelve hours of battery life. Twelve hours isn't incredibly long, and the headphones lasted even less time when set to ANC mode, but as long as you remember to charge them and have the included auxiliary cable, this won't detract from their level of quality. There was also a thirty-three foot range, which was impressive, but didn't seem totally necessary. For the most part, we felt that these would be best used as close to your preferred device as possible, making the range more of a bonus than a necessity.
The Hiearcool LI Headphones are generally pretty standard when it comes to features, but the addition of the built-in noise canceling mode, made them stand out very well against other models at this price point. The design and the total package contained in the Hiearcool LI Headphones was impressive enough that we were very satisfied.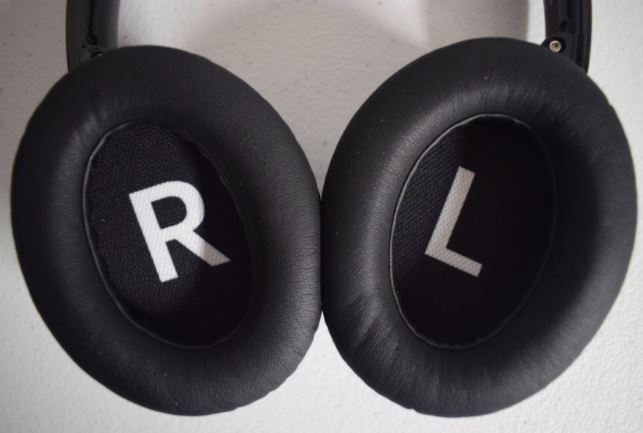 Sound Quality
If your main concern for a pair of headphones is sound quality, you'll be very pleased with what the Hiearcool LI can do. The 40mm aperture drivers and extended frequency range yielded some very heavy and surprising bass, as well as some punchy and sharp treble sound.
It was hard to believe, but as soon as we turned them on, we were blown away by the studio sound we were getting from each earpiece. The sound was balanced, full and almost seemed too good for a pair of headphones this size. They performed equally well in high and low volumes, and the sound was crispy whether we used them for music, audiobooks or podcasts. They were truly versatile and gave us a great listening experience no matter what we used them for.
Combined with the ANC noise canceling function, the Hiearcool LI Headphones created a truly personal, professional sound that certainly justified their slightly higher price point. During play, there was a noticeable change in quality once we switched to ANC mode. For the musician, video editor or even the regular music enthusiast who loves professional sound quality, these are certainly a strong contender against other similar devices on the market.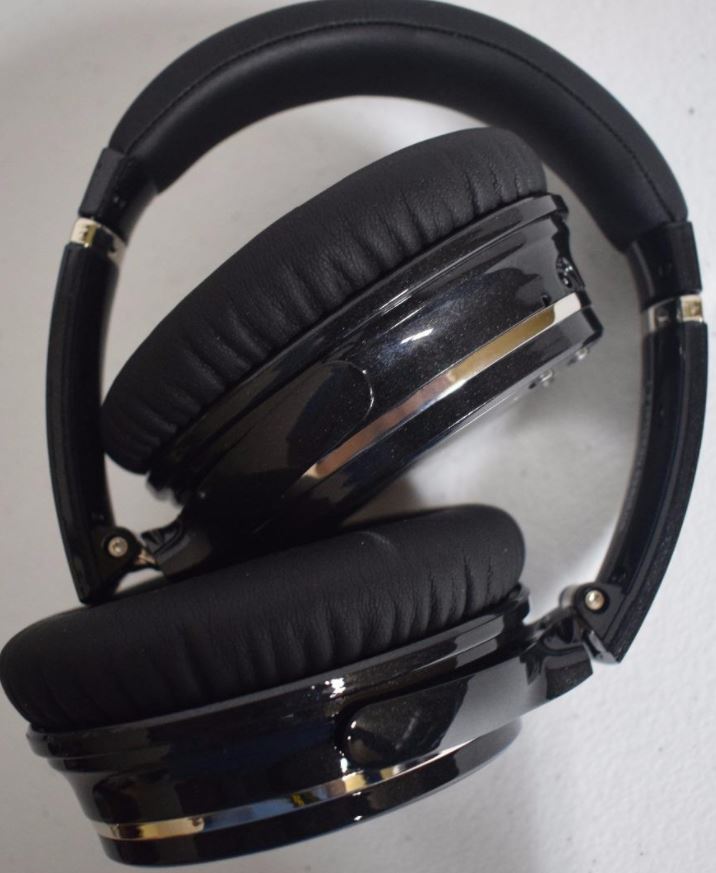 Final Thoughts
We really liked the Hiearcool L1 Headphones and felt that they were a perfect choice for someone looking for a reliable, professional sounding piece of audio gear. Whether you're a musician or just someone who takes their listening seriously, these headphones will not disappoint you. They are truly built to maximize sound quality and give you a listening experience that is private and immersive with the kind of sound quality you would expect from a pair of studio headphones.
The ANC feature was also a really revolutionary addition and, to our surprise, worked incredibly well. It's not something we've seen on many other budget-friendly headphones, and made the already stunning sound quality even better. It did reduce the overall battery life, but even if we left it on, the headphones still lasted for a full eight hours.
Our only concern was with the weight, and how comfortable Hiearcool L1 Headphones would be to wear for long periods of time. Considering that they seem like the kind of headphones you might want to wear while working on a long project, the heaviness and the strain it might cause had us a little bit worried.
Overall, we still felt that these headphones delivered a level of sound quality that will leave you impressed, surprised and fully satisfied.
Meet Derek, "TechGuru," a 34-year-old technology enthusiast with a deep passion for tech innovations. With extensive experience, he specializes in gaming hardware and software, and has expertise in gadgets, custom PCs, and audio.
Besides writing about tech and reviewing new products, Derek enjoys traveling, hiking, and photography. Committed to keeping up with the latest industry trends, he aims to guide readers in making informed tech decisions.