Dropbox is a popular cloud storage service that offers a variety of features to help users keep track of their files and folders. One important feature is the ability to check Dropbox logs, which can provide valuable information about edits made to files, created folders or files, deleted files, changes made, and more.
So in this guide, we will discuss several methods to check Dropbox logs, their importance, and how they can benefit you. We will also explore the differences between individual and business accounts and how to upgrade or downgrade your account based on your needs.
Why Is Checking Dropbox Logs Important?
Dropbox logs can serve several purposes, including:
Troubleshooting: If you experience issues with file synchronization or collaboration, reviewing Dropbox logs can help you identify and resolve the problem.
Monitoring User Activity: For team accounts, Dropbox logs can help you track user activity to ensure that all members are using the account responsibly and following company policies.
Security: Regularly checking Dropbox logs can help you detect any unauthorized access or suspicious activities, enabling you to take appropriate action to secure your account.
Now that we understand the significance of checking Dropbox logs, let's explore different methods to access these logs.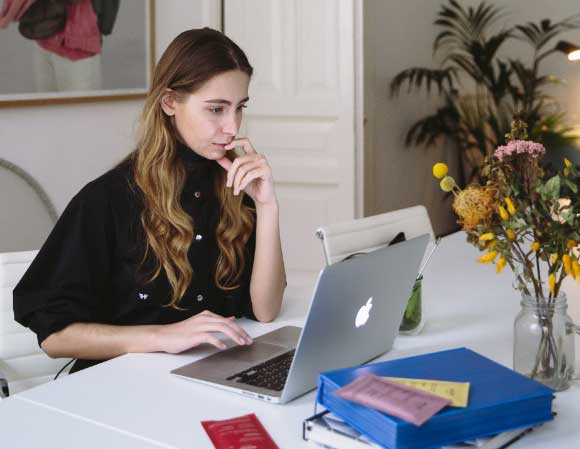 How Do You Check Dropbox Event Logs?
The Dropbox event logs provide a comprehensive list of events related to edits, additions, deletions, and information on permissions. To access your Dropbox event logs, follow these steps:
Open Dropbox on your computer and log in using your user account.
Next, visit dropbox.com/events. There, you can view account events.
Refine your search with date picker or other filter options.
Checking event logs regularly will help you stay informed about important changes and activities in your Dropbox account.
How Do You Check Your Activity Log in Dropbox?
Dropbox's activity log provides a user-friendly and condensed overview of your account's activities, making it ideal for those who prefer a straightforward summary of their account history. Accessing the activity log can be accomplished by following these simple steps:
Launch Dropbox and sign in with the desired account.
Locate the Activity tab situated in the lower right corner of the home page.
Open the tab to view the activity log.
Regularly reviewing your activity log allows you to promptly detect recent modifications and identify any unusual occurrences. Furthermore, this streamlined overview enables you to maintain a better understanding of your account's overall performance and interactions, ensuring optimal utilization of Dropbox features.
What About Checking Connected Devices?
Keeping track of the devices connected to your Dropbox account is essential for maintaining account security. To monitor your account's login activity and see whether any devices are connected to your Dropbox, follow these steps:
Sign in to Dropbox using your account.
Go to dropbox.com/account and navigate to Dropbox's Security tab.
View the section labeled "Web Browser" to see which devices have used your account.
Scroll down to Devices for a list of devices connected via Dropbox's app.
When you check to see whether any devices are connected devices, you can more easily identify and remove those you've not unauthorized devices. It's just one more way to ensure the security of your Dropbox account.
Dropbox Notifications
Dropbox notifications provide real-time updates on file and folder activities. By enabling notifications, you can stay informed about the latest changes and collaborations in your Dropbox account without manually checking logs. To customize your Dropbox notifications, follow these steps:
Open Dropbox and sign in with your account.
Click on your profile picture in the top right corner of the screen and select Settings.
Navigate to the Notifications tab.
Customize your notification preferences based on your requirements.
By setting up notifications, you can receive immediate alerts about important events in your Dropbox account, allowing you to take prompt action when necessary.
Business Account Benefits
As your needs grow, you might consider upgrading to a Dropbox Business account, which offers additional features and benefits. Some of the key features and advantages of a Dropbox Business account include:
Business Insights Dashboard: The Insights Dashboard lets you monitor and manage your team and its log, as well as invites and more. It also provides basic usage analytics for your team and Dropbox Business account. To access the Insights Dashboard, follow these steps:
Log in to your Business account on Dropbox.
Select Admin Console (left sidebar).
Open Insights via the sidebar.
Team Activity: The Team Activity feature enables you to monitor the actions of members of your team within your Business account. To access Team Activity, follow these steps:
In Dropbox, navigate to Admin Console.
Click Activity and filter activities based on your needs.
Logs & Reports: Here, you can manage third-party app connections, check if any devices have access to your Business account, and view your team's profile details. To access these logs and reports, follow these steps:
In Dropbox, open Admin Console.
Go to Activity Tab and sort the logs according to your requirements.
Activity Reports on Team Sharing: These reports help you monitor the sharing permissions of files and folders within your Dropbox Business account. To access these reports, follow these steps:
Open Admin Console.
Check the Activity Page for Team Sharing-related Activity Reports.
Needless to say, Dropbox Business provides an array of features that enable you to easily manage and monitor your team members' activity. Upgrading your Dropbox account to a Business plan is the best way to ensure that your team members are staying productive and secure.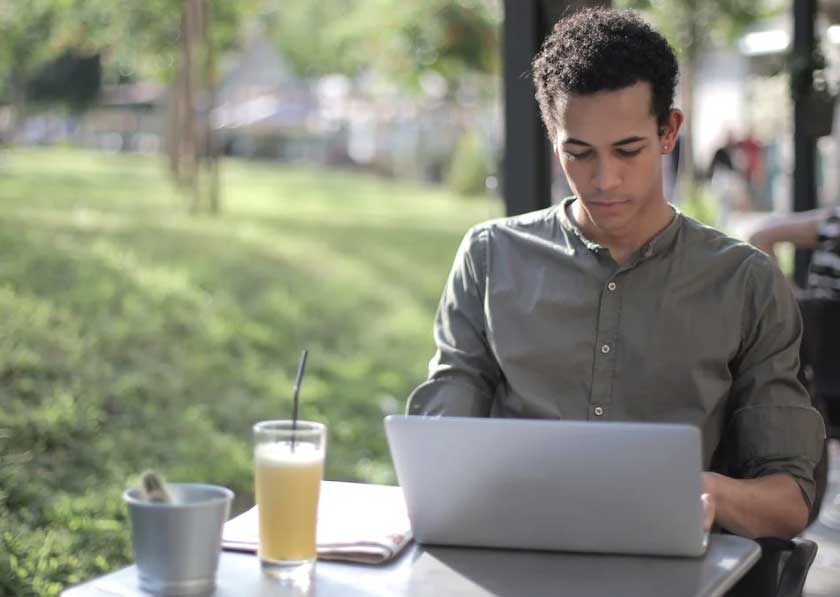 How to Check Your Account Type
To ascertain if you possess a Dropbox personal or business account, adhere to these guidelines:
Launch Dropbox and log in using your main account credentials.
In the top right corner of the screen, click on your profile picture and choose Settings from the dropdown menu.
Access the General Tab, and then proceed to the Plan Tab.
Here, you will discover information about your Dropbox subscription, including the type of account you're using.
If you find that you're using a personal account and wish to upgrade, select the Upgrade button at the bottom of the page. This will redirect you to a page where you can pick the most suitable plan for your requirements.
Upgrading and Downgrading Dropbox Accounts
Based on your requirements, you might consider upgrading from a personal account to a business account or downgrading from a business account to a personal account.
Upgrading to a Dropbox Business Account:
Access the Dropbox Business website and follow the instructions to upgrade your personal account.
Sign in with your Dropbox Business credentials and proceed to the Admin Console.
Locate the Members page and select Invite Members to incorporate your team, subsequently upgrading their personal accounts to business accounts.
Downgrading a Dropbox Business Account to an Individual Account:
Launch the Admin Console within your Dropbox Business account.
Locate the Members page and click on the Gear icon next to the team member you wish to downgrade.
Choose Delete member and opt for Convert to Individual Dropbox Basic to downgrade their account.
As you can see, it's easy to upgrade or downgrade your Dropbox account. Whether you need additional features and better team management for your business account or just want a simpler way to store and share files, Dropbox makes it easy to do so.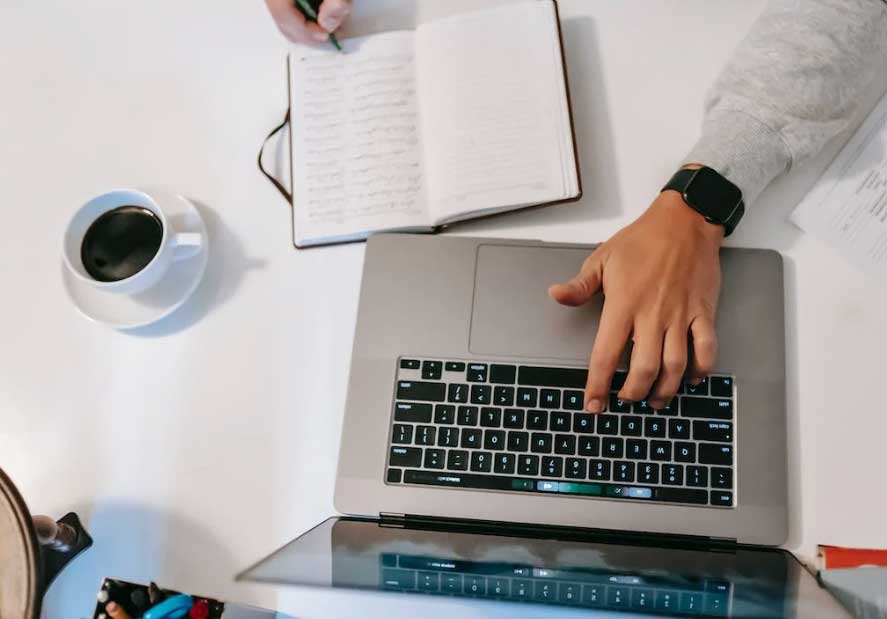 How Can I Share Large Files With Dropbox Users Without Consuming Their Storage Quota?
To share large files with others without consuming their storage quota, you can use Dropbox's file transfer feature called "Dropbox Transfer." This feature allows you to send files up to 100 GB (depending on your account type) without affecting the recipients' storage quota. To use Dropbox Transfer, follow these steps:
Log in to your Dropbox account and click on the "Create" button in the top right corner.
Select "Transfer" from the dropdown menu.
Click on "Choose files" or "Choose folder" to select the files or folders you want to send.
Add recipients' email addresses or generate a shareable link.
Customize settings, such as an expiration date and password protection (optional).
Click on "Send transfer" to share the files with your recipients.
Thanks to this nifty feature, you can now share large files without worrying about your recipients' storage quota. It's ideal for businesses and projects that require sharing large files quickly and securely. Dropbox Transfer ensures your files will be safe and delivered on time.
Final Thoughts
Keeping track of and managing your Dropbox logs is essential for sustaining a secure and well-organized account. Regularly reviewing event logs, activity logs, connected devices logs, and establishing notifications allows you to remain updated about your account's activities, enabling you to take appropriate measures when needed.
Being aware of the distinctions between individual and business accounts, as well as knowing how to upgrade or downgrade your account, empowers you to fully leverage Dropbox's capabilities. This adaptability caters to both personal and professional needs, allowing you to tailor your Dropbox experience to your unique requirements.
Meet Derek, "TechGuru," a 34-year-old technology enthusiast with a deep passion for tech innovations. With extensive experience, he specializes in gaming hardware and software, and has expertise in gadgets, custom PCs, and audio.
Besides writing about tech and reviewing new products, Derek enjoys traveling, hiking, and photography. Committed to keeping up with the latest industry trends, he aims to guide readers in making informed tech decisions.