Google Maps has transformed the way we see our world. There's no doubt about it. If you're using Google Maps in Satellite View, you're given a close-up, bird's eye view of virtually every location on planet Earth.
However, you may be wondering how often these Satellite images update. In fact, you may often notice outdated views or location details that are not quite accurate. Regardless if you're using Google Earth or Google Maps, they pull their data from the same sources.
How Often Does Google Maps Update Satellite Images?
Typically, Google's satellite image database updates constantly – 24 hours a day, 7 days a week. However, you won't usually see live changes or updates reflect on a regular basis. There may be a delay of months, or often times, years before the satellite images reflect exactly what the location looks like in reality.
Updates to Google Maps satellite images happen more frequently in highly populated areas. According to the Google Maps blog, the answer depends on where you live. For example, big cities like Philadelphia, Seattle, Tampa or Boston will have updates that occur weekly. Conversely, rural locations may only see an update once every 1-3+ years.
Ultimately, you're unable to fully predict when a certain Satellite View will change. However, you can utilize a few different methods to figure out when a certain location was last updated.
Determining When a Google Maps "Satellite Image" Was Taken
Using Google Earth, you're able to determine approximately when the current satellite image was taken. First, head over to Google Earth and wait for it to load.
Once you see the World view, zoom in on anywhere or type a location in the search bar. Zoom in close enough for the "Imagery date" to appear in the bottom toolbar. It will be towards the left side near the Google logo and the percentage loaded icon. See the screenshot below.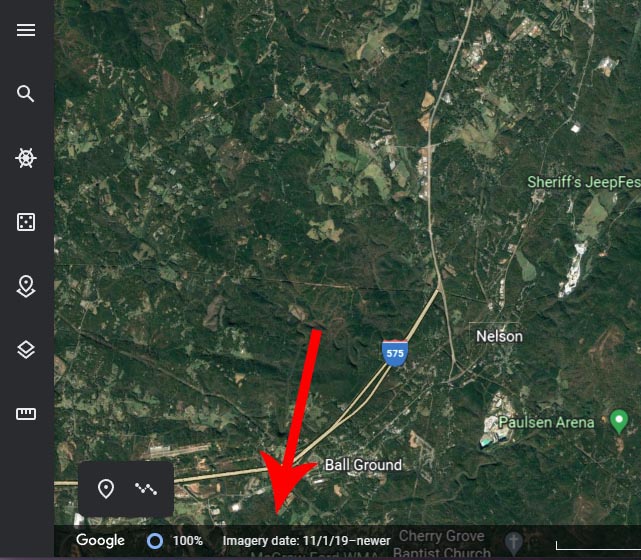 This method will only work on Google Earth; Google Maps Satellite View won't have the exact same interface. Additionally, it'll only work if you're zoomed in close enough. Once you're zoomed in, the date should appear.
Keep in mind, this date will change based on where your cursor is located. It may give you a precise date, or it may give you a broad date range. Either way, it's useful for pinpointing a general range regarding the last time a specific area's Satellite images were taken.
Get Notified When a Google Maps Satellite Image Updates
In the past, Google users were once able to use the "Follow Your World" tool. This tool allowed Google to notify you via email once a certain Satellite View updated. You could use this tool to setup automatic alerts every time Google updated a specific location that you determined. Ultimately, this was a fantastic method if you were interested in tracking updates or simply seeing geographical or metropolitan changes over the course of time.
Unfortunately, as of September 2019, Google Earth announced that the Follow Your World tool will shutdown on September 30th. Since then, there hasn't been anything similar available to notify you when a satellite image updated.
Since the retirement of the Follow Your World tool, Google has yet to replace it or give access to anything similar. They cited privacy concerns with this tool, which is why it's no longer available; to the public, at least. It's a shame, because this was such a useful way to determine updates.
Determining When a Google Maps "Street View" Image Was Taken
The Street View in Google Maps is another close-up view of the world around us. Just like satellite images, the images taken for Street View are updated regularly, but not on a consistent basis. These images typically have a delay of 1-3 years; sometimes more, sometimes less. To determine when a Google Maps Street View image was taken, it's very simple.
First, head over to Google Maps on your favorite web browser. Either zoom-in on a desired location or search for a place in the search bar. Once you go into street view, an "Image capture" will appear in the bottom right corner of your screen. See the screenshot below.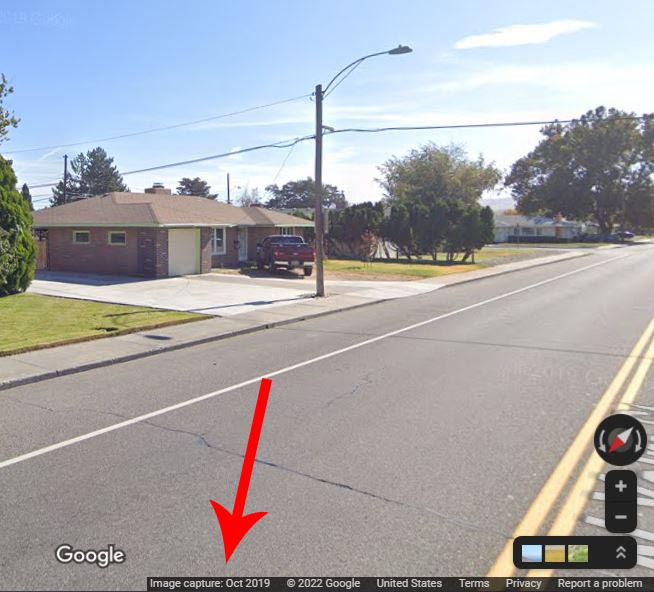 Make sure you're using a desktop computer or laptop; the date does not display on the mobile version of Google Maps.
When Will Google Maps "Street View" Update?
As with Satellite View, Google does not release a specific schedule for when and where Street View will update. However, they give you a much better idea on where they will be collecting street view next. All you need to do is head on over to the Google Street View Homepage.
Scroll down beneath the display of rotating images and you'll see a section titled "Where Google is collecting Street View next." This tool will give you a broad insight on where the Street View car or trekker will be next.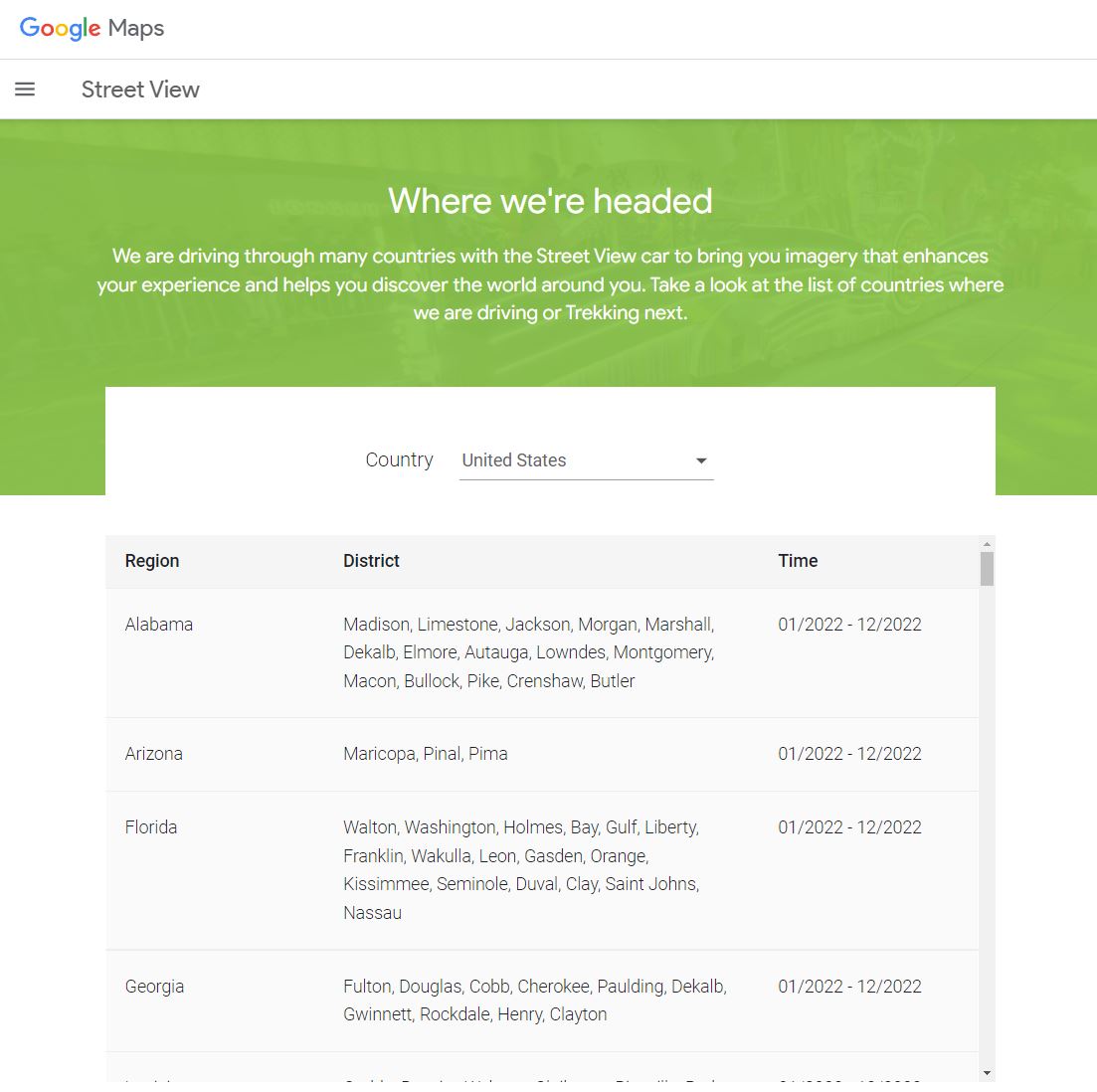 The current month will be displayed directly next to a list of countries. Select the country you'd like to see and it'll list the locations after you click "find out more." After that, it'll bring you to a page that notifies where they'll be headed next. It lists the region, district and time of each location.
Keep in mind, Google will always list a broad date range, typically between January and December of any given year. Ultimately, you're given data down to a city level – they won't give you any additional specifics, other than what's listed here.
Final Thoughts
Although there isn't a great way to predict when Google Maps Satellite View will update, at least there are ways to tell when a specific location was last updated. In general, Satellite View will update every 1-3 years, although it may be much more frequent in highly populated areas and even less in rural locations.
The retirement of the Follow Your World tool is very unfortunate. That said, the only effective way to determine when a specific location will update is by manually checking it on your own, every so often.
However, since Google Maps pulls from the same database as Google Earth, it's the ideal application to determine dates of current satellite images. Knowing this, you can make a better prediction on which areas will be updated next. If an area is severely outdated (more than 2-3 years) the images will likely be updated soon.
Meet Derek, "TechGuru," a 34-year-old technology enthusiast with a deep passion for tech innovations. With extensive experience, he specializes in gaming hardware and software, and has expertise in gadgets, custom PCs, and audio.
Besides writing about tech and reviewing new products, Derek enjoys traveling, hiking, and photography. Committed to keeping up with the latest industry trends, he aims to guide readers in making informed tech decisions.