iBeeSoft Free Data Recovery
Pros
Can recover files lost due to almost any reason.
Can recover even files that are partially destroyed.
Easy-to-use interface.
Versions built for both Mac and Windows.
60 day money-back guarantee.
Cons
Can run a bit slow at times, especially with a "deep scan".
Only able to recover 2GB for free.
If there's one golden rule in modern IT, it's "keep backups". This used to mean backing up everything. But now, cloud computing has made us lazy. If you're a programmer, for instance, the latest version of your files are probably on Slack or Dropbox. There's no need to religiously keep backups. That is, there's no need until suddenly you lose that vital file you're working on. Suddenly, you can lose hours or even days of work. This issue can loom even larger for independent content creators. If your local files are your backups, what do you do when an entire hard drive fails?
The good news is that there are ways to get your data back. The bad news is that it isn't always easy. At a bare minimum, you're going to need the right tools. As the great Dave Chappelle once said, "Modern problems require modern solutions." Modern data recovery software can get your data back where other solutions might fail.
Today, we're about to review the iBeesoft Free Data Recovery software for Windows or Mac. This is an all-inclusive software package that's designed to recover data on any device. Whether you're dealing with a MacBook or an external hard drive, you'll be able to recover your data. At least, that's how it works in theory. But does the iBeesoft Data Recovery software package live up to our expectations? We took a close look, and dug into all the features and benefits. We also took note of any drawbacks we noticed along the way. Here's what we learned, along with our official recommendation!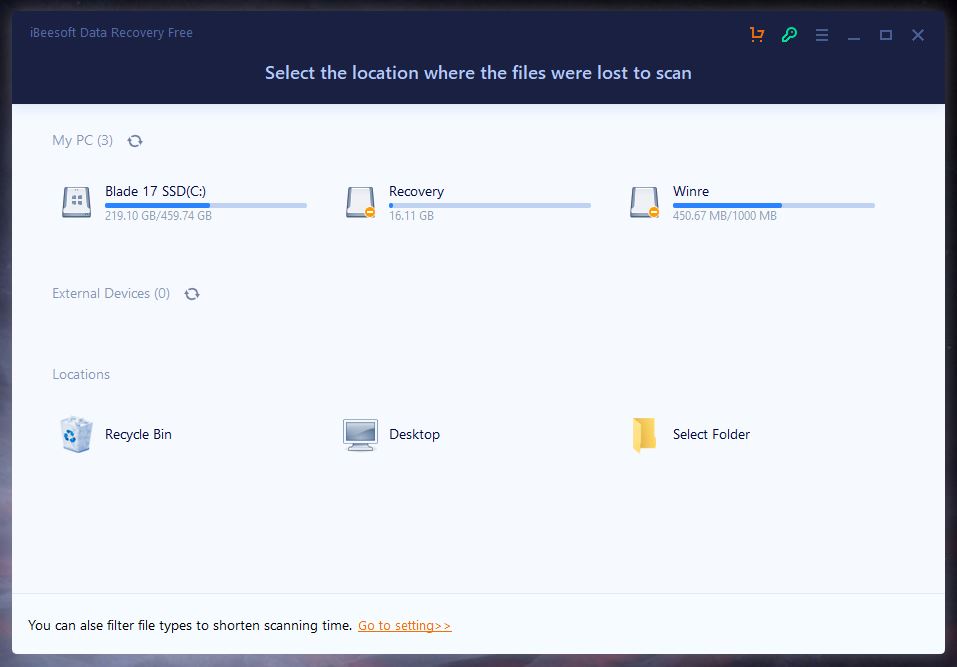 How Does Hard Drive Data Get Lost?
So, your hard drive data got lost. Before we go any further, it's important to understand how exactly that happens. The reason for this is that understanding why data gets lost in the first place helps you understand how it's recovered. It also helps you understand why some data can be recovered, while other data is entirely lost.
The majority of hard drive data loss is caused by corruption. Corruption is a catch-all category, but it covers most errors during the read/write process. For a variety of reasons, the writing process can be interrupted. For instance, you may suddenly lose power or your computer may crash. Corruption is also frequently caused when external hard drives are unplugged during writing. If this happens during key portions of the write process, some file blocks may only be partially written. This means that the file is corrupted, and will not open. In many cases, though, the vast majority of the file is intact. By recovering the file, you can access the vast majority of your work.
Hard drive formatting can also cause you to lose data. This may seem confusing at first. Why would you format a hard drive that has data you want to keep? There are multiple confirmation steps in the formatting process, so it would seem to be difficult to do by accident. However, it's surprisingly easy if you have multiple hard drives or multiple partitions. In this case, if you select the wrong drive from the list, you'll end up formatting it, erasing all your data.
Fortunately, this type of data loss is easy to reverse. The reason for this is that hard drive formatting doesn't actually overwrite or erase anything. It simply resets the drive index so that all the drive sectors appear blank. Imagine a library where the catalogue gets erased. All the books are still there – you just have to go find them yourself. Data recovery software can extract this data and restore your "deleted" files. Keep in mind that third-party formatting utilities can sometimes completely destroy data. This is particularly true during partitioning. To stay as safe as possible, stick with the native Windows or Mac OS disc management utility.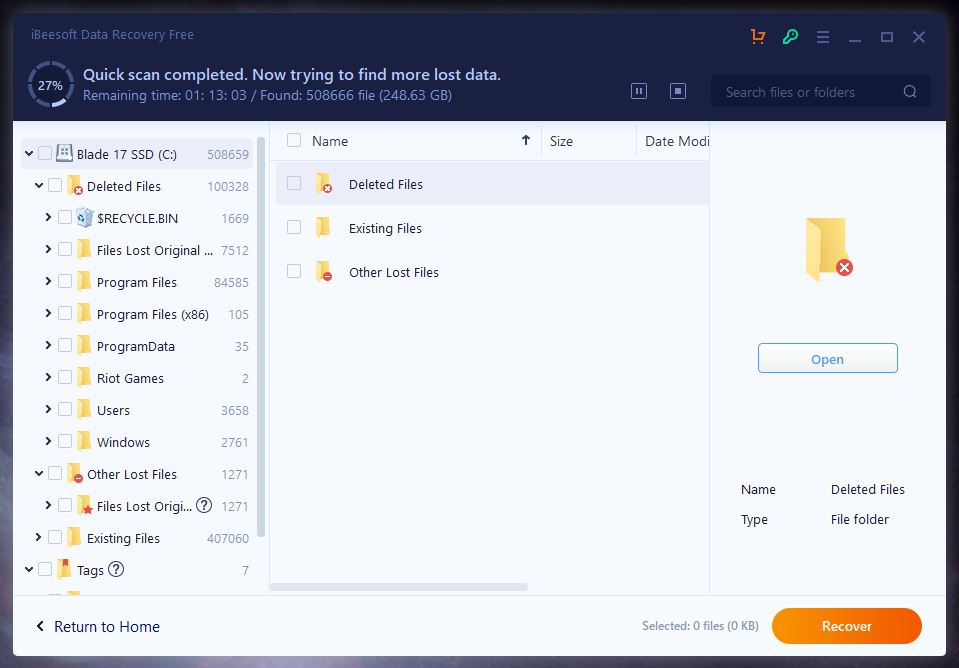 A third cause of data loss is logical errors in the directory structure. In this instance, the data is still present. However, the logical error makes it invisible to your system's file explorer. In this case, the data can be recovered much as it can be recovered from a formatted drive. That said, if there is physical damage to the disc itself, it's possible for your data to get lost forever.
The last cause of data loss is so-called ransomware. Ransomware is a type of malware that encrypts your hard drive when it's installed. The malware will then demand payment in order to get your data back. Unfortunately, if the data is truly encrypted, there's no software in the world that can recover it. On the other hand, some ransomware programs have known fixes. Either way, for this kind of loss, you're better off with an antivirus or antimalware tool than with data recovery.
How iBeesoft Data Recovery Can Recover Your Data
So, what kind of lost data can iBeesoft Free Data Recovery software recover? To begin with, it can recover files that you're accidentally deleted. Whether you simply mis-clicked or emptied your recycle bin without backing up, it's no problem. The software can easily recover this kind of lost data. Of course, your results will be better the sooner you try to recover it. The more the disc is used, the higher the risk that deleted data is permanently overwritten.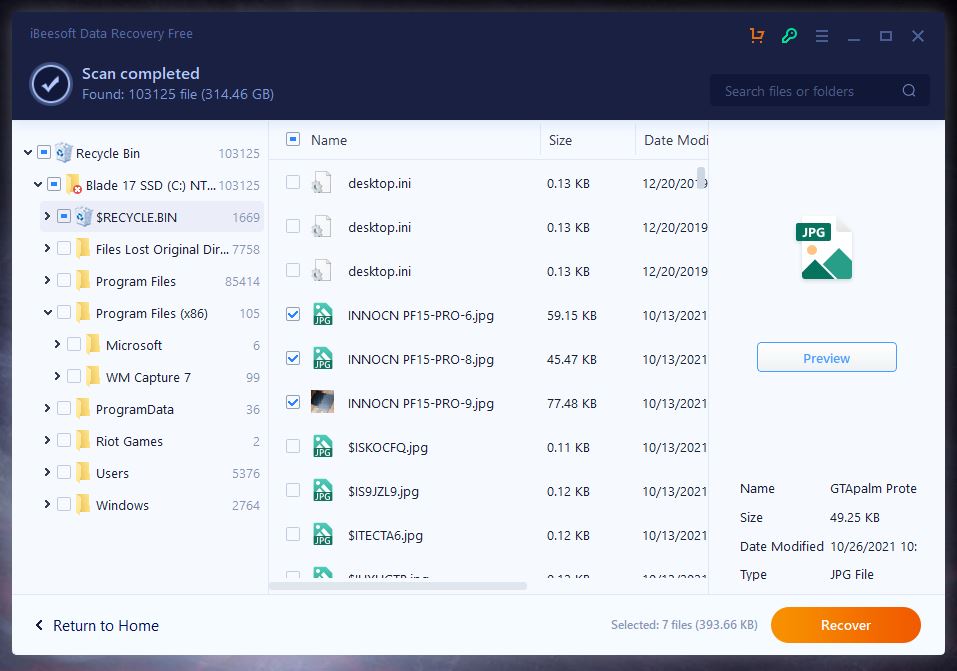 iBeesoft software can also recover lost data from formatted drives. This refers both to drives that are working and aren't working. So if you've gotten an error during formatting, you can still recover your missing data at the very least. Similarly, you can retrieve data from deleted or lost partitions. Whether the partition is simply hidden or truly deleted, recovery should still be relatively simple. You can even recover data from RAW drives, or unformatted media drives. Even if the disk says it's corrupted, chances are that your data is still fully recoverable. Keep in mind, though, that third-party partitioning software can sometimes cause permanent data loss.
Of course, there are other reasons you might want to recover your data. For instance, maybe you just dragged your files somewhere and have no idea where they are. In that case, the iBeesoft software offers some more robust search functionality than your OS. Regardless, the iBeesoft software will work with any kind of drive. Whether your computer is a PC or a Mac, it can still be used to recover your data.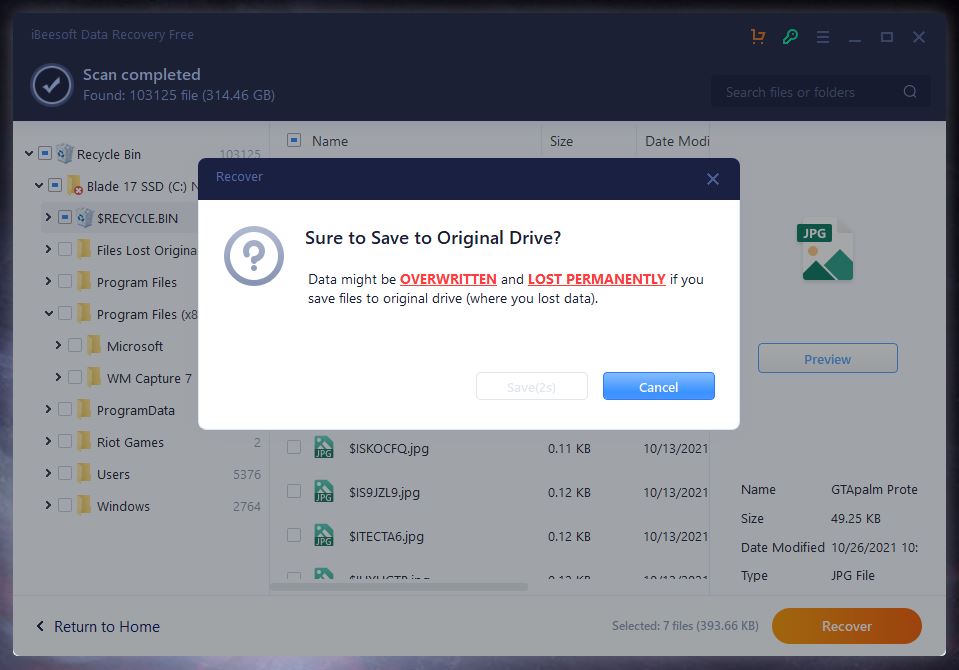 How it's Used
When you first launch iBeesoft Free Data Recovery, you'll see a simple menu that lets you select different file types. By default, all file types are selected. If you run the software in this mode, it will try to recover all files. If you know specifically what you're looking for, you can check only specific file types. This can significantly improve the speed of recovery. Once the search has been run, you'll see a list of recoverable files. Simply click "Start" to start restoring them, or uncheck files you don't need first.
Either way, you should take advantage of iBeesoft's free trial. You can install the software and run a search for free. Once you know you can recover the file you need, you'll have to pay to unlock the full version of the software.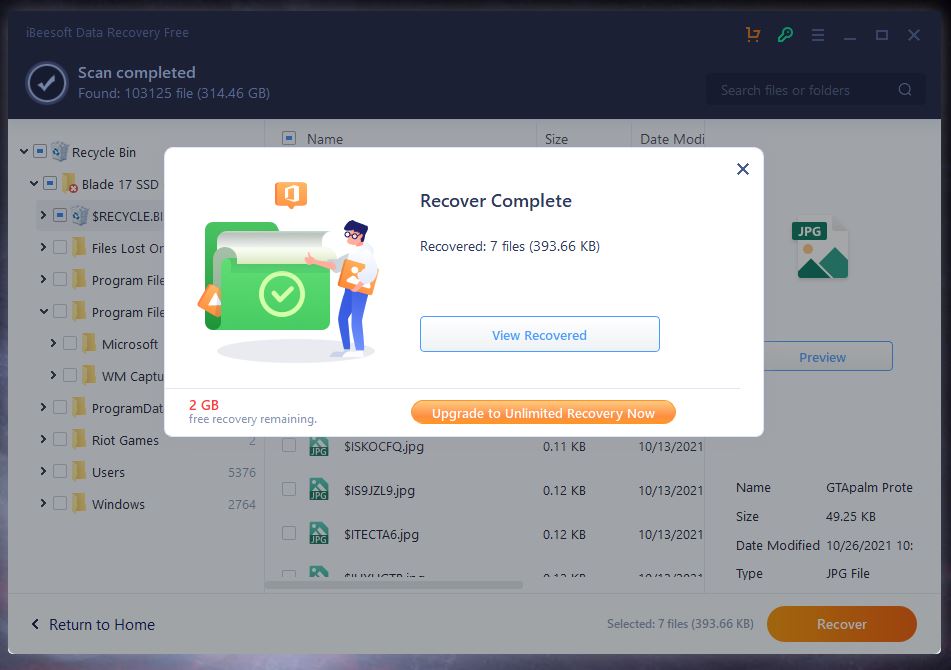 If you're dealing with a very large drive, it can be helpful to further limit your search terms. With iBeesoft, you can select a particular partition, or even a certain folder. This can help sort out ancillary, unwanted results. Keep in mind, though, that it can also make your data tougher to find. In that case, you'll want to search the whole drive.
If the basic quick scan doesn't do the job, there are other options. From your scan results, there's a button that says "Deep Scan." Deep scan will scan every drive sector, so you'll be casting as wide a net as possible to find your data. Deep scan will also let you take a deep dive into the directory structure of the retrieved data. If your files have been retrieved, they're certainly going to be here. You even get thumbnail previews to make everything easy to find.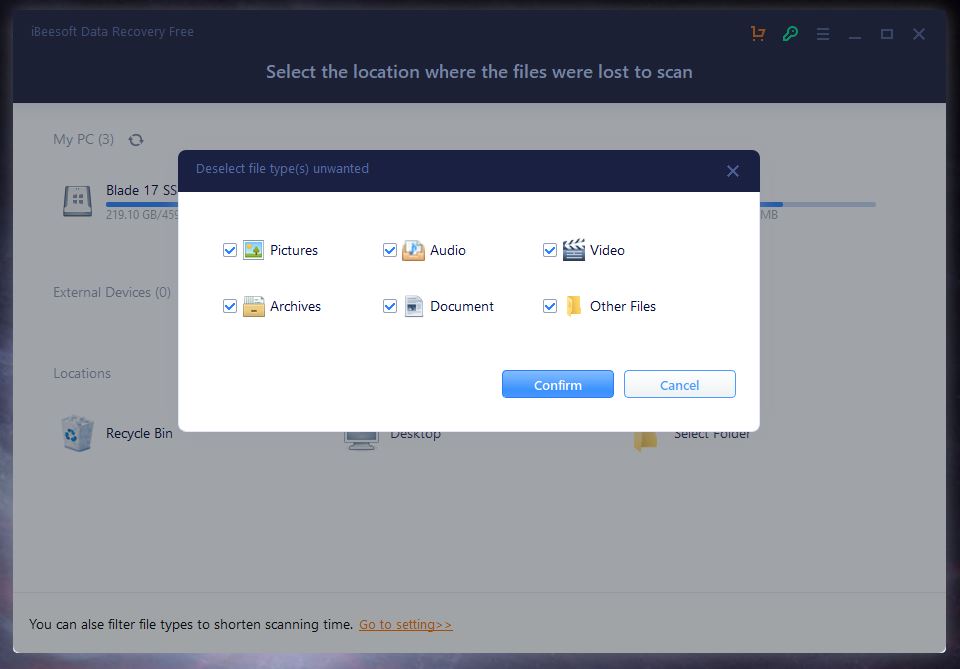 If you still can't find your files, there's one more thing you can try. Sometimes, part of a file has been permanently deleted, but not all of it. In other words, you may still be able to recover most of your data. This often happens with metadata, where file location and name information can get lost. However, the underlying itself may be just fine. If worst comes to worst, you can recover all files of a particular type to a new folder. Next, you'll simply have to open all the files one by one and see if they're the one you want. To be fair, this isn't a super efficient. But it can be better than losing hours of work, and it's more capability than most data recovery software offers.
Final Verdict
So, is iBeesoft Free Data Recovery software worth your time and money? In most cases, the answer is going to be yes. To be fair, it runs a bit slow, which can be disappointing if your files are easy to recover. On the other hand, it can retrieve more files than most software. Getting that kind of quality is naturally going to take a little bit of time. The software itself is easy to use, and takes just a few minutes to install. It has a clean interface, so anyone can learn how to use it in just a few minutes. Finally, the free trial ensures that you know your files are recoverable before you pay. It's the complete package.