OneOdio Monitor 60
Pros
Beautiful, studio-quality sound.
Deep and vivid bass.
Highly compatible with virtually any device.
Very comfortable with plush cushion.
Cons
Too much plastic, may feel a bit cheap to some.
Only available in black.
Whether you're a musician, DJ or audiophile, there's little to debate; wired headphones are still superior when it comes to pristine audio quality. Having a dedicated wire without being reliant on Bluetooth and a rechargeable battery, wired headphones are as simple as they come. Plug in a wire, place them over your ears and crank up the volume!
If you've been on the search for a quality pair of wired headphones, it might surprise you to find more wireless options than ever before. But don't let that dampen your spirit. There's still plenty of options when it comes to wired-only, studio grade headphones. Best of all, you don't need to spend a fortune to get your hands on a nice set. Several name brand and lesser-known manufacturers continue to offer several wired headphones in their lineup.
Take OneOdio, for example. OneOdio is an up and coming audio manufacturer who produce a wealth of options for audio lovers alike. Recently, we had a closer look at the A30 Bluetooth Headphones as well as their Studio HiFi Closed Back Wired Headphones. Needless to say, we were impressed with both offerings. They seemed to offer a fine balance between quality and affordability.
OneOdio's latest release is the Monitor 60. These are what they call a set of "professional studio headphones" ideal for high resolution audio. But are they really? How do they actually perform? Are they comfortable and full of features that actually provide value, or do they fall short? Today we're going to take a deeper dive and find out.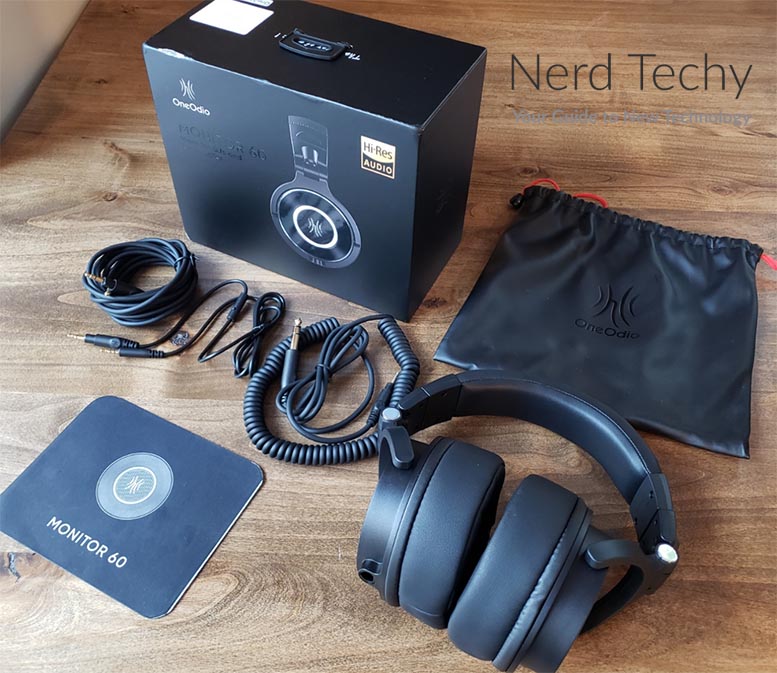 Unboxing
When you open up the box, you'll notice that the OneOdio Monitor 60 Studio Headphones come with a few accessories. Inside is a handy storage bag, user manual, three different cables and of course, the Monitor 60 headphones themselves. The cables they've included are three different lengths with a variety of plugs. First, you get a 1.2 meter 3.5mm to 3.5mm cable with a microphone built-in. Next, you've got a 1.5~3 meter coiled cable with a 3.5mm plug on one end with a 6.35mm plug on the other. Last but not least, there's a lengthy 3 meter 3.5mm to 3.5mm cable without a microphone.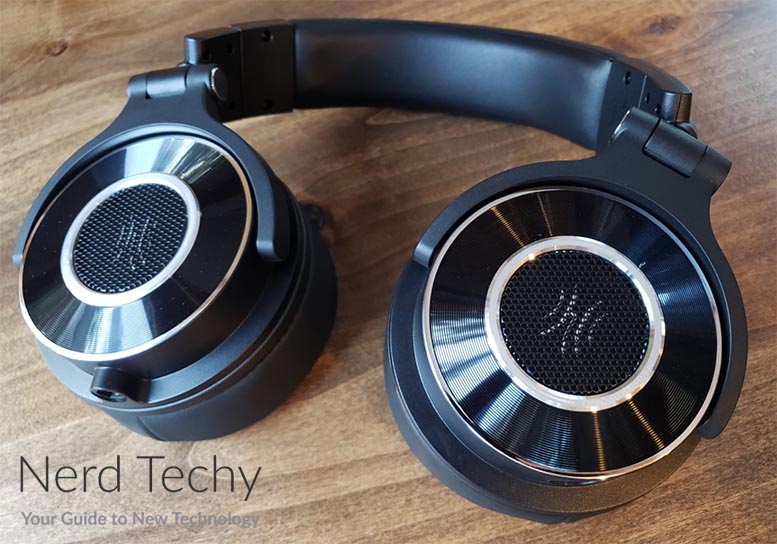 Comfort & Fit
Holding the headphones in your hands, you'll notice a lightweight design weighing in at just 310 grams (10.93 ounces). For their size, this is fairly lightweight. Being that the headphones are large in stature with 4 inch diameter earcups, they almost feel a bit overly plasticky, with a lack of metal accents. However, the inner headband and swivel hinges are comprised of a metal skeleton that keeps them feeling rigid. The rigidness offers what seems to be the ideal amount of "flex" and pressure when you're wearing them.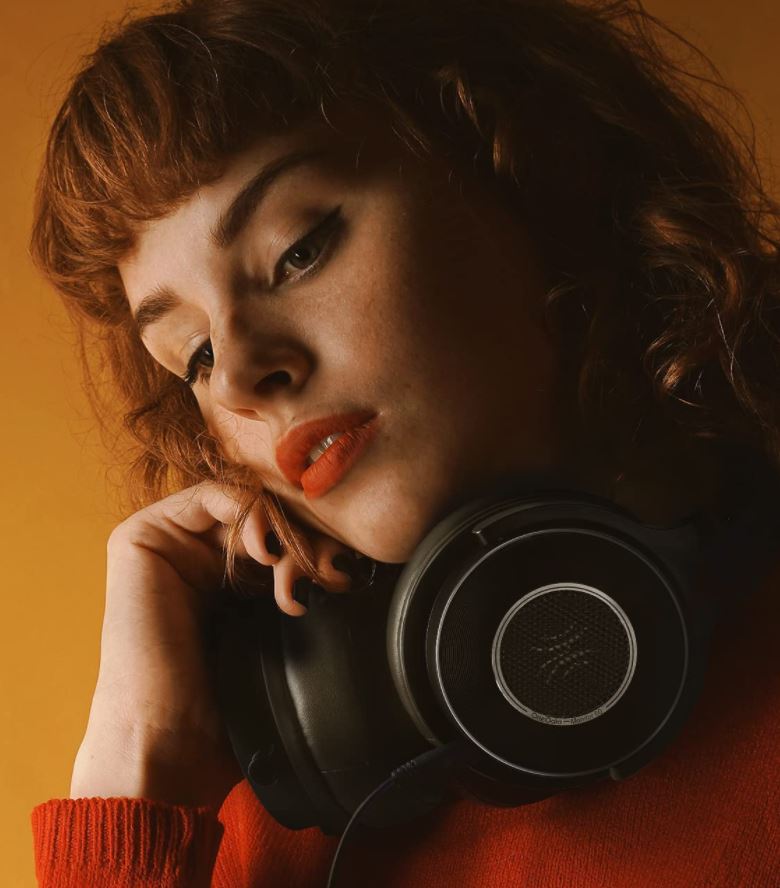 Placing the Monitor 60 headphones over your ears, the first thing you'll notice is the plush earcups. These overly padded and oversized "cans" fully encapsulate your ears, which is a good thing. Immediately, you're isolated from your surroundings, thanks to the oversized design and super-soft pleather material. In addition, the headband is easily adjustable and has an inner-pad that's a bit more firm than the earcups, but still very soft and supple. While using them, we had no complaints about the amount of breathability they offer. They seem to offer the proper amount of pressure around your ears and head without creating pressure points or areas where sweat may build up.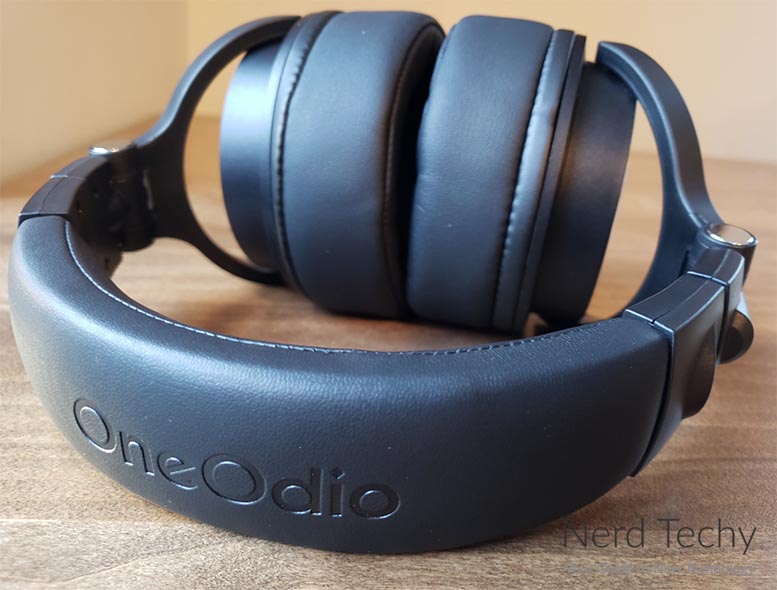 Speaking of adjustability, each earcup has quite a bit of flexibility. Each one has the ability to rotate 180 degrees in both directions, meaning that the cups can point outward or inward. The amount of movement they offer is ideal for DJ's or inside the studio when you want to place them around your neck. To be fair, while they do offer quite a bit of movement, the hinges seem a little looser than we would have liked. Yes, they bend and fold into several orientations, but a little more "stiffness" would have been nice.
Use code SUPER20% to save 20% off when you order the Monitor 60 Headphones from OneOdio's Official Website
Sound Quality
Inside the OneOdio Monitor 60 headphones are dual 50mm drivers that are fully capable of producing high quality audio. In fact, with a sensitivity of 110dB±3dB, frequency response of 20Hz-40KHz and an impedance of 38Ω, it's obviously apparent that these were fine-tuned for delivering studio quality sound. Right from the start, listening through the Monitor 60's was a pleasant experience.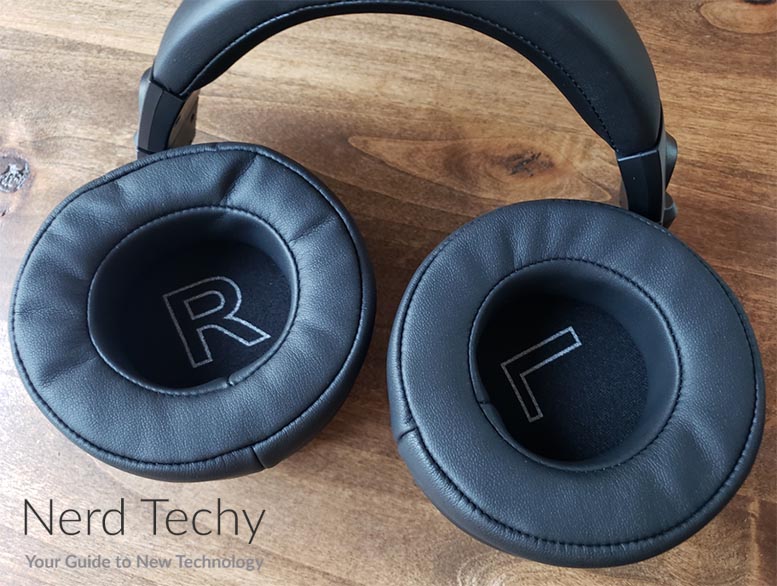 No matter what genre of music, style of sound, or flavor of audio, they seemed to shine. Bass was always rich and thumping without becoming distorted or muddled into the vocals. On paper, they have a maximum input power rating of 1600mW. In reality, they're truly powerful, especially considering these aren't powered by anything more than an audio cable. No dedicated battery or wireless connection to worry about or rely on. Plug them into a 3.5mm audio port and you're good to go.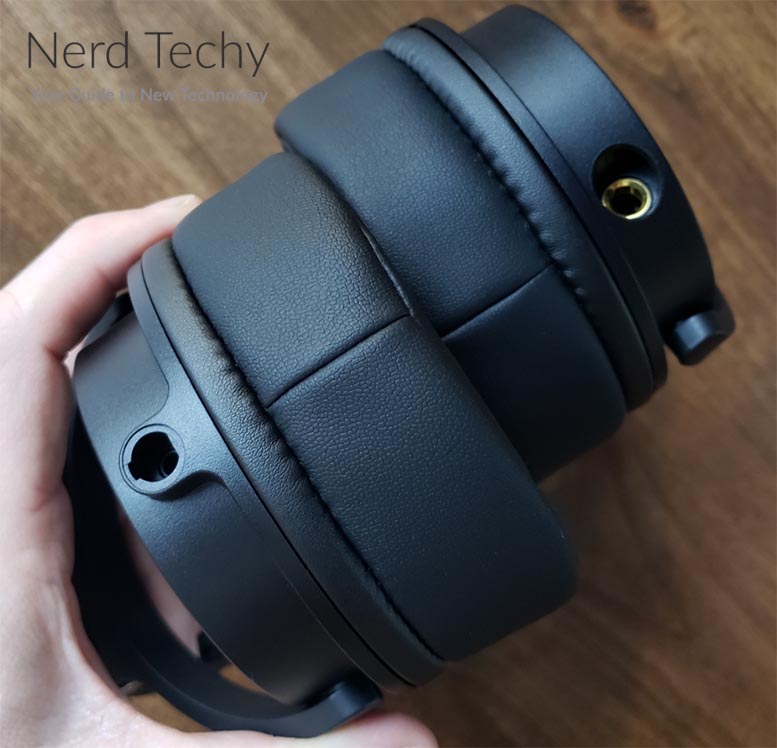 High and mid tones resonated beautifully with the vivid bass that brings it all together. Even at maximum volume, we never experienced any sounds that would otherwise make us think twice. In fact, the Monitor 60 headphones seemed to provide better audio than similar brands we've tested in the past, but cost twice as much!
We can see why these headphones were specifically geared towards studio and audio professionals; mixers, recording artists, video editing, post production, etc. The amount of "realness" they emit is quite impressive in all regards.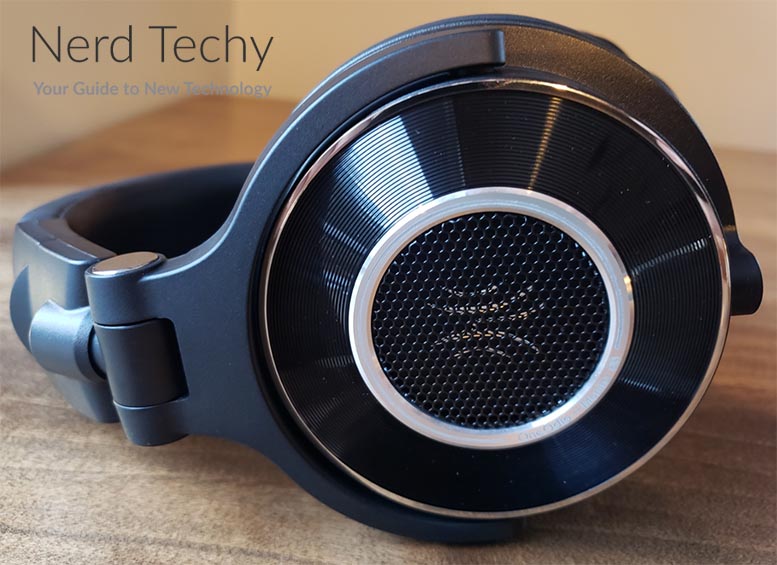 Durability
While the Monitor 60 headphones are lightweight for their size, they don't feel entirely durable. We believe OneOdio could have incorporated a bit more metal into the structure and design. Yes, this may have made them weigh a bit more, but it would have given them a higher-quality feel. Holding them in your hands, they feel a bit cheap and inexpensive compared to similar sets of headphones.
These are clearly meant for in-studio or in-home use. We say that because there's no amount of durability as far as water resistance or protection from dirt ingress. To be fair, this isn't something we see often when it comes to studio-grade headphones. After all, these aren't meant for working out, let alone going outdoors. You'll probably want to keep them as a prime choice when you're in the studio or chilling at home.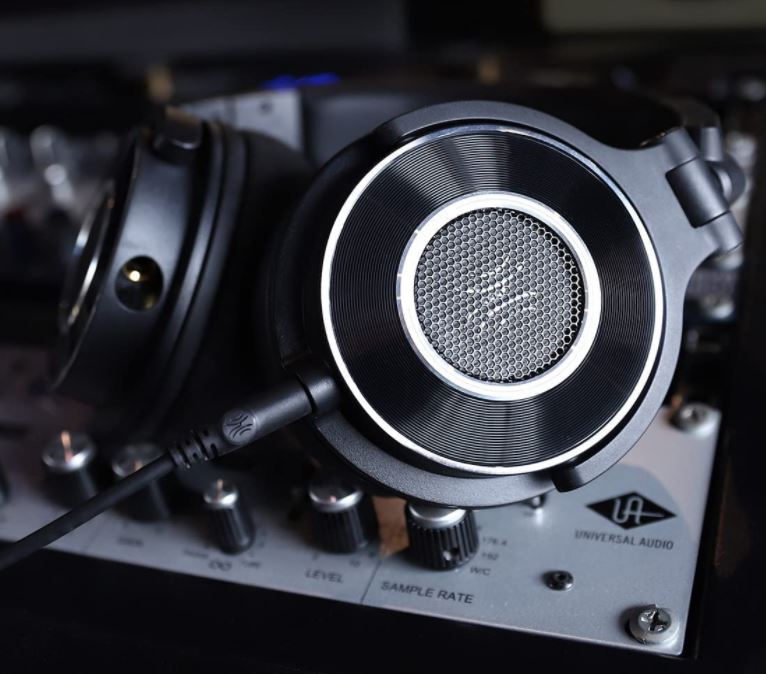 Compatibility
Unlike many wireless headphones that connect using Bluetooth, the OneOdio 60's offer a massive amount of compatibility. Simply plug them into any device that has a 3.5mm audio port and you're good to go. No need to wirelessly pair or worry about a rechargeable battery, it makes audio listening easy. Whether you're using a PC, Mac or an instrument like a guitar, keyboard, piano or violin, you can rest assured knowing that they'll work well with them.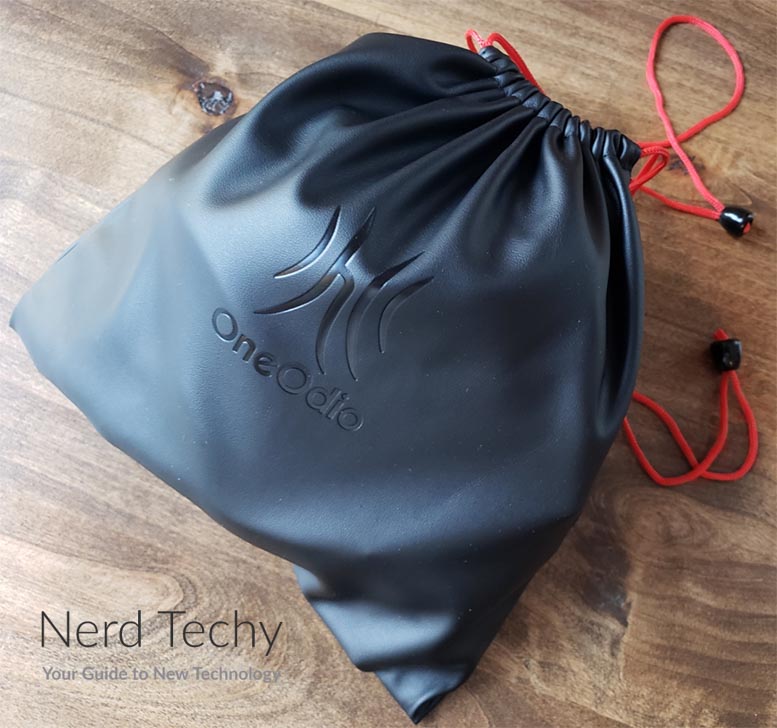 Final Thoughts
Overall, we feel that the OneOdio Monitor 60 Wired Headphones offer a fine blend of quality and affordability. The audio they emit is always beautifully rich with the ideal amount of clarity paired with thumping bass that everyone desires. Sure, they don't exactly give off a "high end" feel with their overjoyed use of plastic within the build. However, the audio quality and comfort they offer is hard to beat.
Use code SUPER20% to save 20% off when you order the Monitor 60 Headphones from OneOdio's Official Website
These are simple, well-built headphones that are ideal for studio use. Simply put, they have a purpose and place to be used. Don't expect them to be the absolute best available, but think of them as middle of the road, budget-friendly headphones that provide high resolution audio with the crispness and realism we all crave.
It would have been nice to see these come in a few different colors, but black is simply and well received. OneOdio seems to have done it again with the Monitor 60 over-ear wired headphones. A fine blend of sound quality, comfort and affordability; perfect for most people!
Meet Derek, "TechGuru," a 34-year-old technology enthusiast with a deep passion for tech innovations. With extensive experience, he specializes in gaming hardware and software, and has expertise in gadgets, custom PCs, and audio.
Besides writing about tech and reviewing new products, Derek enjoys traveling, hiking, and photography. Committed to keeping up with the latest industry trends, he aims to guide readers in making informed tech decisions.