When you're working out, music can bring on a whole new level of motivation to help you achieve your fitness goals. Studies have shown that music may be one of the most vital necessities for athletes while they exercise. Listening to your favorite tunes can increase your drive, boost your moral, and make you work harder than ever. But choosing the right pair of headphones is a common problem that many face.
As a solution to everything you'd want for portable, on the go listening, the Inoo Tech Anear Bluetooth Headphones provide an exceptional solution for those looking to increase their fitness with a reliable, high quality, yet inexpensive pair of earbuds. Paired with the latest Bluetooth 4.0 version, they offer total wireless freedom so you can workout without becoming entangled in cords, cables, and wires. Since they've been greatly increasing in popularity since their release late last year, we decided to purchase them for ourselves, try them on, test them out, and really find out if they were worth the investment.
Note: At no extra cost to you, we may earn a commission for purchases using our links. Learn more.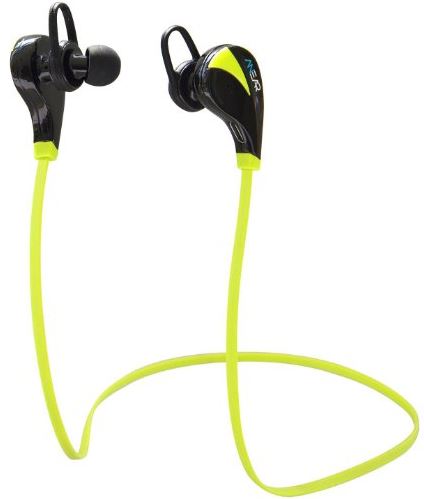 Sound Quality
To our surprise, the sound quality was definitely better than we expected. Utilizing a CSR BlueCore chip (CSR8635) and APTX audio coding, the Innoo Tech Anear Bluetooth Headphones sound fabulous right out of the box. All of the tones seemed to be in line with what you'd want – the lows, mids, and highs all respond fabulously without distortion. Best of all, they have a unique CVC 6.0 noise cancellation feature built-in that keeps unwanted distractions and outside noise away from your listening experience. With a good fit, you can increase the effects since there should be no wiggle room while they're on.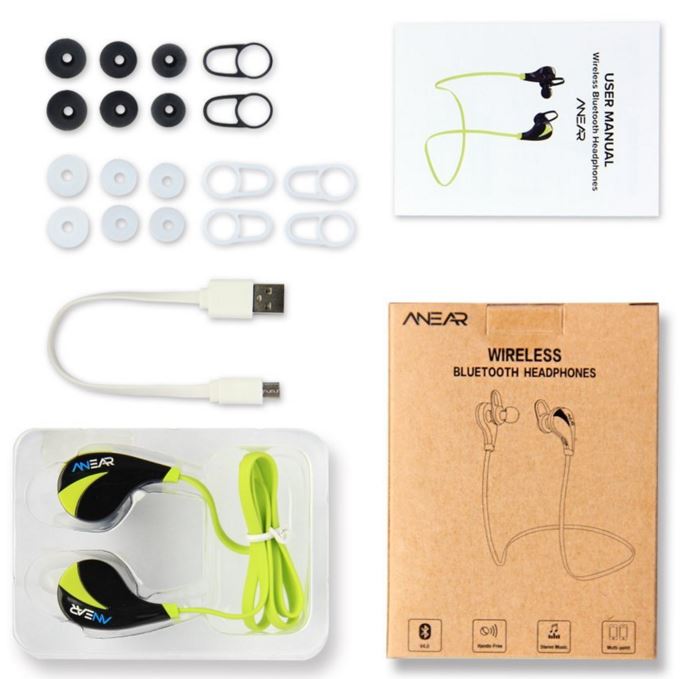 Fit and Adjustments
Proper fit can be achieved in a matter of minutes since the ear cups and ear hooks are completely interchangeable. Included are three additional sets of each so you can get a great fit without discomfort. Once you've customized their fit to your liking, you shouldn't have any discomfort and they should be ready for hours of continuous listening.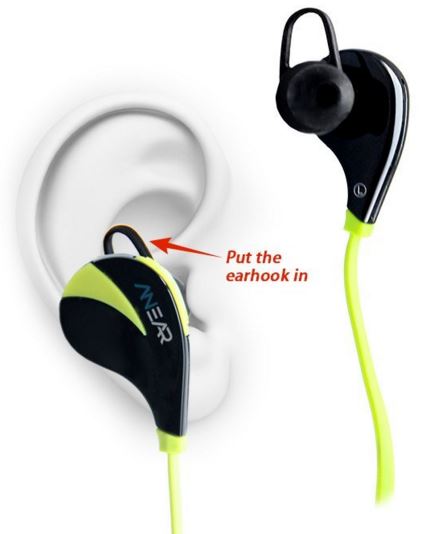 Each earbud has an attached ear hook that allows for a more comfortable wearing experience with an ergonomically-friendly design. It's made of a soft and flexible rubber material that slips under the bump in your ear to hold on and stay in position. This feature works incredibly well for keeping them on with a snug and proper fit. Even with lots of dynamic activities like running and mountain biking, they always held on nicely.
Easy to Use
The simplicity of the Innoo Tech Anear Bluetooth Headphones is really something to be happy about. From the ground up, they carry a simplistic design with a few important buttons in an accessible spot. With three different buttons located on the left earbud, you'll be able to carry out functions with your music player or Bluetooth enabled smartphone. Adjust the volume, skip tracks, connect to make a phone call, redial the last phone number, and many more functions can be performed without needing to touch the audio source.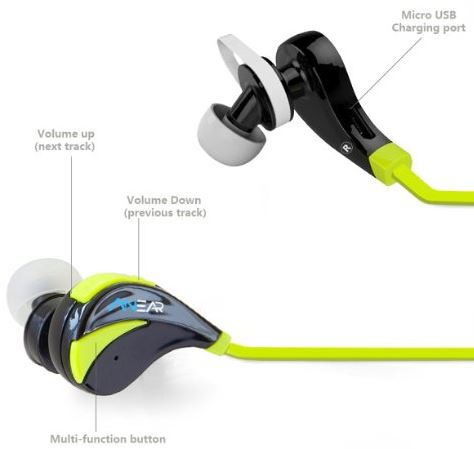 Battery Life
Inside is a rechargeable battery that never needs to be changed. With the included micro USB cable you'll need to attach it to the right earbud to recharge it. With a full charge achieved in around 90 minutes, you can expect around 5 hour of continuous play/talk time and up to 145 hours of idle standby time. We feel that the battery life is quite on par and normal for an earbud headphone in this range, and still offers a generous amount of mobility for using them wherever you end up going.
Integrated Mic
With an integrated microphone you can make phone calls and accept incoming calls without the need to take out your headphones. If you're receiving a phone call and you're listening to music, you can decide whether or not you'd like to accept it. If you do, your music will automatically pause and resume where you left it, once you hang up the call. The microphone seems to work very well as we never had any issues with clarity or reverb.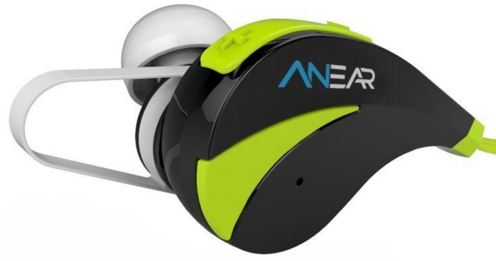 Voice Prompts
When you turn them on/off, or pair with your music source, you'll be greeted by verbal voice prompts that let you know that you're successfully paired. It's nice to have confirmation of this since a lot of similar headphones don't offer a feature like this.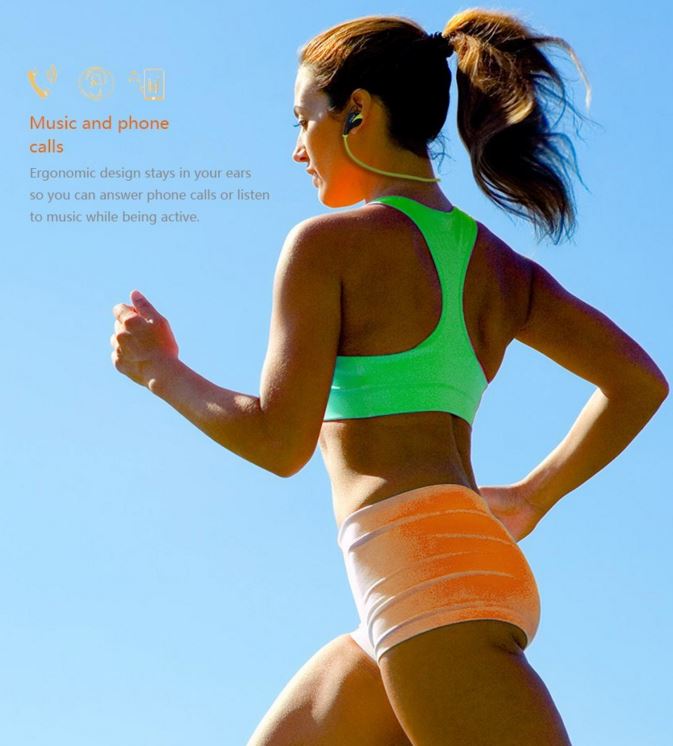 Final Thoughts
As an inexpensive investment, the Innoo Tech Anear Bluetooth Headphones perform well with both functionality, comfort, sound, and overall quality. With surprisingly amazing sound quality and noise cancellation, they deliver your music without any distortion or unwanted effects, even when they're turned up all the way.
Thanks to the latest Bluetooth 4.0 version, they offer total wireless freedom from a distance of about 35 feet with up to 5 hours of straight talk/listening time. Overall, we're really happy with them and wouldn't hesitate to recommend them to anyone looking for an inexpensive set of earbud headphones that are both comfortable and built to sound exceedingly well.
Please consider sharing:
Note: At no extra cost to you, we may earn a commission for purchases using our links. Learn more.