When you're listening to your favorite music, high quality sound is essential for a full, rich experience. It's often problematic and downright frustrating to use a pair of headphones that don't excel with great sound, comfort, and high quality features.
If you've been searching for a pair of Bluetooth headphones to invest in, you've probably heard about the Phaiser BHS-730. They're a popular choice among those who seek high fidelity sound, comfort, and full wireless freedom. Priced affordably and highly reviewed, we purchased them to test them out for ourselves to see if they were really worth it.
Note: At no extra cost to you, we may earn a commission for purchases using our links. Learn more.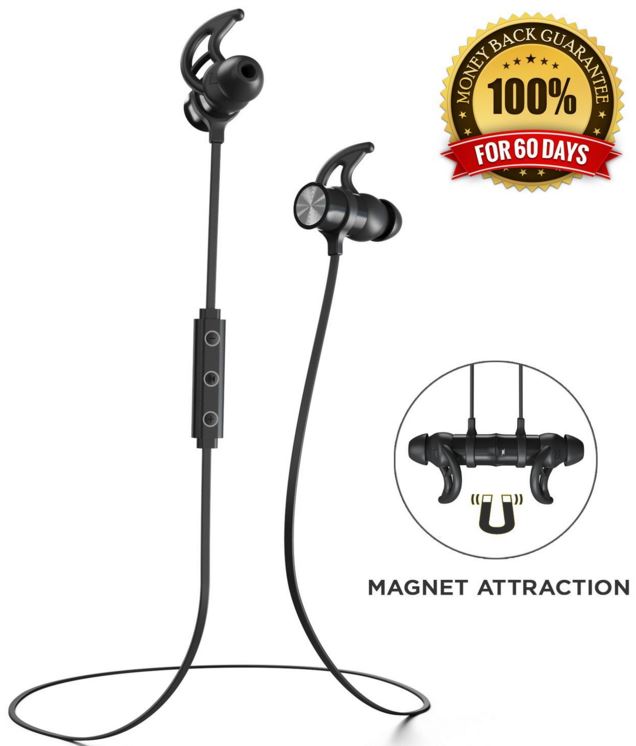 Sound
Equipped with 8 millimeter speakers and the latest Bluetooth 4.1 version, you can experience high definition sound that boasts a wealth of accuracy for both highs, mids, and lows. Phaiser incorporated transducers and hardware to work together in creating excellent sound quality. The A2DP stereo transfer protocols were built-in to deliver more powerful, stronger bass, lightweight treble, and top of the line clarity that lets you hear crisp and fine details without any extra effort.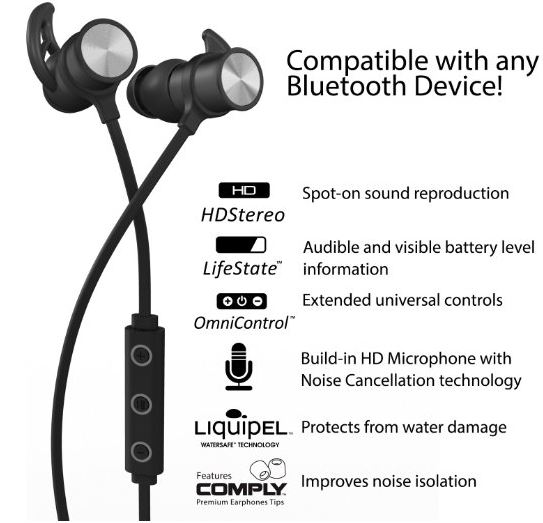 Durability
Upon unboxing, we were pleased to find an obvious amount of durability that's apparent right when you handle them. They don't feel cheap or inexpensive, in fact – quite the opposite. Each earbud is made from aviation grade aluminum-magnesium-alloy that produces a strong and sturdy feel without compromising on weight. The cable that connects the two earbuds is strong, sturdy, and seems to hold up well to constant use.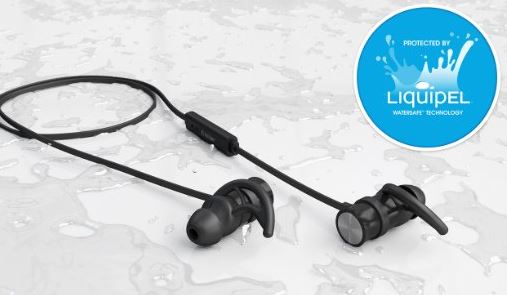 Additionally, Phaiser equipped the BHS-730's with a specialized Liquipel Nano-Coating that gives them a whole new level of durability. It protects from water and any moisture. Although they aren't designed for underwater use, they can be dropped in a puddle or pool of water and live another day. In fact, they're completely sweat-proof and backed by an impressive warranty that protects them from sweat or moisture related issues.
Fit
From first glance you'll notice that the Phaiser BHS-730 carry a unique design that may not look like any ordinary headphone. They're equipped with a patented winged earphone tip design that stays snug when you're working out. Through rigorous activities like running, biking, or tennis, they seem to provide a great fit for long durations, without any problematic issues.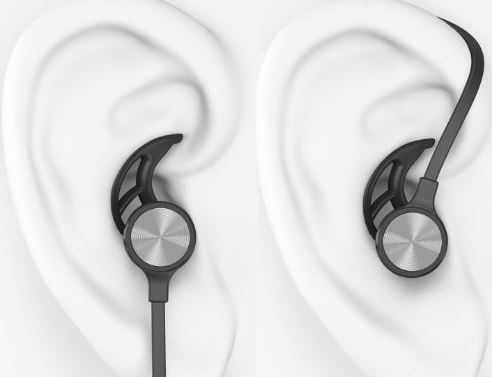 Best of all, they have magnets built into each earbud so they can stay stowed away or around your neck without becoming tangled or messy. When they're not in use you can store them around your neck for easy access without having to search around your pockets.
Battery Life
As with anything that's wireless, it's crucial to get an idea of how long the internal rechargeable battery will last before it needs to be charged again. On a full charge, we experience around 4.5-6 hours of continuous playback without any interruptions. From our experience, they tend to charge with the included micro USB cable in a matter of 90 minutes or so. Additionally, you can use the new LifeState technology to get an accurate reading of remaining battery life on your iOS or Android device. This will keep you informed as to when you need to plug them in and charge them up.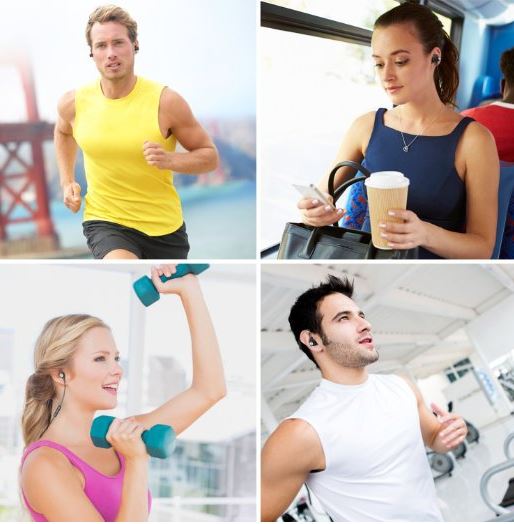 Take a Call
When you're enjoying your music and you're receiving an incoming phone call, you don't need to take them off to answer it. Just press the small "call" button and the headphones will pick up the call so you can speak, hands-free and continue whatever you were doing without any real interruptions. With the integrated microphone built into earbuds, your voice is clearly picked up and recognized on the other end, without any distortion or poor noise.
What's Included?
In addition to the headphones themselves is an assortment of essential accessories that pair well with comfort and performance. Included are three sets of ear hooks, three sets of earbuds, two clips, earphone tips, a micro USB cable, and an easy to read instruction manual. Additionally, they've included a handy travel case that makes a great, protective solution for storing them when you're not using them. This mini hard case has a secure zippered enclosure that keeps them constantly protected.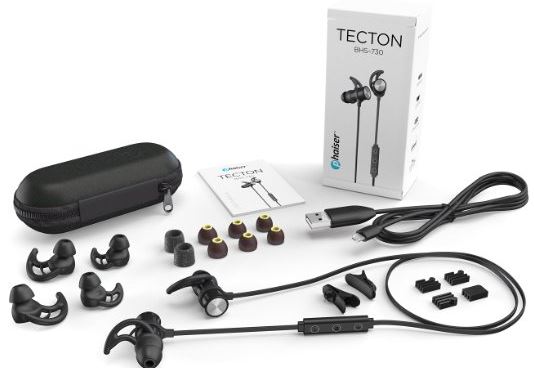 Final Thoughts
Built with a wealth of advanced features, the Phaiser BHS-730 Bluetooth Headphones provide audio-enthusiasts with a cost-effective solution for high quality sound and top of the line comfort. With unique magnetic abilities, and the latest Bluetooth 4.1 and A2DP stereo transfer protocols, the sound quality is amazing and always crystal clear, even when the volume is turned up to it's maximum.
Protected by a 60 day no questions asked, no strings attached, money back guarantee, the BHS-730's make it an easy decision for most to upgrade. You truly have nothing to lose since you can send them back if you aren't happy with them. Additionally, they're protected by Phaiser's lifetime sweat-proof warranty that will cover them for life in case they get damaged or fail because of sweat.
Note: At no extra cost to you, we may earn a commission for purchases using our links. Learn more.