We all have different ideas about what portable Bluetooth means. A hunter who's headed into the wilderness might count every single ounce in their bag. Someone setting up a speaker in their front yard probably doesn't care if it weighs four pounds instead of two. And someone who plans on physically carrying a Bluetooth speaker from one place to another will think differently.
And the same is true of Bluetooth connectivity. Some people are going to be playing music from a smartphone which is literally two feet from their speaker. Others are going to need range and connectivity, giving them the freedom that wireless devices are supposed to bring. It's seemingly small differences like this which really differentiate good audio equipment, and the kind of details you've got to pay attention to while selecting.
Jam Chill Out
The Chill Out is the smallest and most portable in Jam Audio's new Chill Series. As the baby of the group, it's got the smallest battery, the smallest build, and an overall small footprint. The Chill Out wasn't made with the intention of filling an entire room with booming audio, or for being the primary audio source for a big party. It's a portable companion speaker, not a boom-box.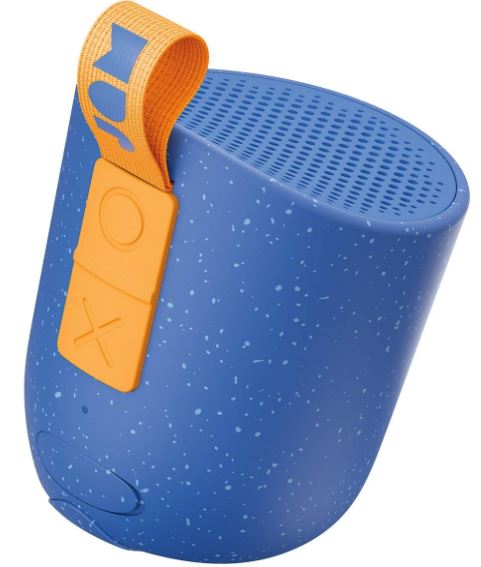 Jam Audio doesn't expect you to use the Chill Out as a replacement for your home entertainment system. You might think of the Chill Out an alternative to smartphone speakers, helping you bring sound with you without destroying your smartphone battery in the process. Fortunately, the build of the Chill Out enables higher quality sound than you'll find on smartphones. And with a heavy priority on long-lasting battery life and portability, the Chill Out should last longer than your phone as well.
Build & Design
In the most fundamental terms, Chill Out is a mono speaker built with a 3-watt driver and a passive radiator. Its small body uses a 4.5 x 3.8 x 5.1-inch build, and weighs about 1.5 pounds. It's pretty clearly intended to be carried around, throw in bags, and easily stored. Mono speakers have one channel, meaning they're unable to create a sense of perspective, space, or directionality. The Chill Out's intended goal seems to be providing reasonably good sound performance, but with a heavy emphasis on convenience and ease of use.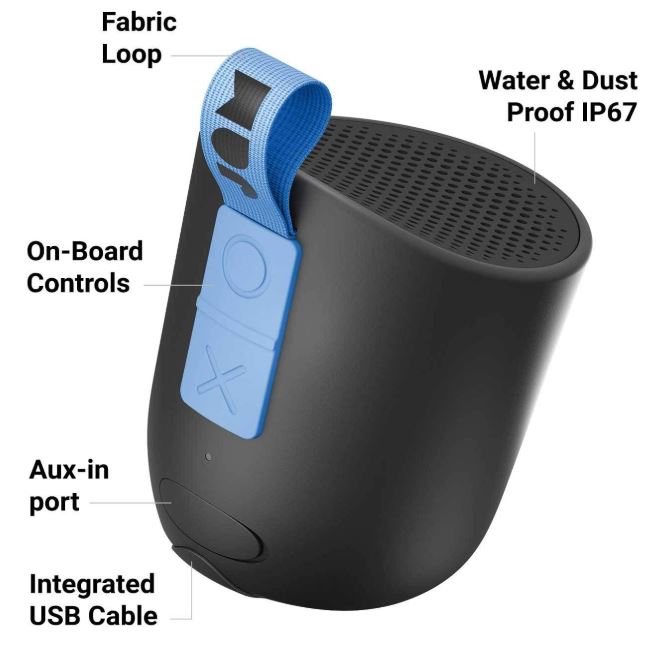 Aesthetically the Chill Out has something for everyone. Red, gray, blue, black, cream, it's easy to match the aesthetic of other devices. The topside of the device includes a distinctive fabric loop that you'll find on all of Jam's Chill Series speakers. The loop makes it easy for hanging the device or wearing it.
3-watt speakers are usually the sort of thing you'd find on the back of a computer monitor. But that's not quite where you should set your expectations for sound quality. Much of the reason why PC monitors sound terrible is because they're built into a small, flat casing. And then that sound is projected out of the back of the screen, which isn't even facing the listener!
It's the physical location and directionality of those speakers which place severe limits on how nice you can make them sound. Incidentally, these are the reasons why monitor speakers sound equally terrible on $200 and $800 monitors. The Chill Out may use similar wattage to such speakers, but its design allows for a sound quality which is a full step ahead. Most of the difference can be attributed to the inclusion of a passive radiator. They're a great choice for adding quality and loudness to a speaker without drawing battery life.
Like all members of the Chill Series, the Chill Out is built to be IP67 waterproof and dustproof. For taking to the beach or trekking through the woods, you won't have to worry about the speaker getting a little wet. You could even tie a buoy to the loop and take it fishing, the Chill Out is safe for submersion in water for depths of about one meter for half an hour.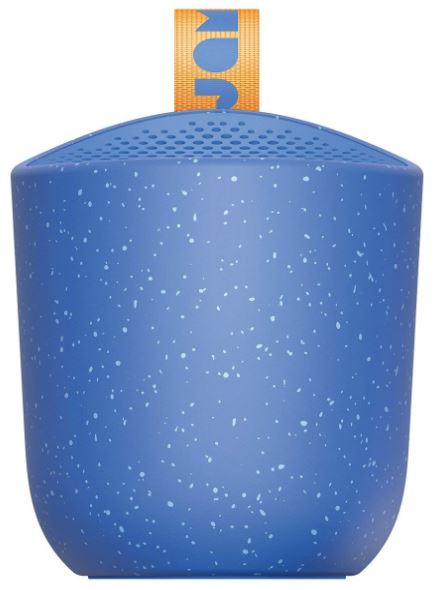 Ease of Use
Another thing to note about the Chill Out is how simple the onboard controls are. You'll find them just below the fabric loop, comprised of large "O" and "X" symbols. Just below that removable shielding for the integrated USB cable. Having the charging cable integrated into the backside of the device adds quite a bit to the Chill Out's overall ease of use. You don't have to worry about losing your cable, bringing it with you, or storing it. And it's not too difficult to wrangle the cable back into its position once you've drawn it out.
Connecting to the Chill Out is simple, and made simpler by the inclusion of a 3.5mm audio jack. If you're trying to use a device that doesn't have Bluetooth, or you're trying to save battery, the 3.5mm jack is a great choice. Simply by not having to make a Bluetooth connection, it's possible to extend the already impressive battery life of the Chill Out. For people prioritizing battery life above all else, that's hard to pass by. But you should note Jam hasn't included a 3.5mm cable, so you'll need to provide that on your own.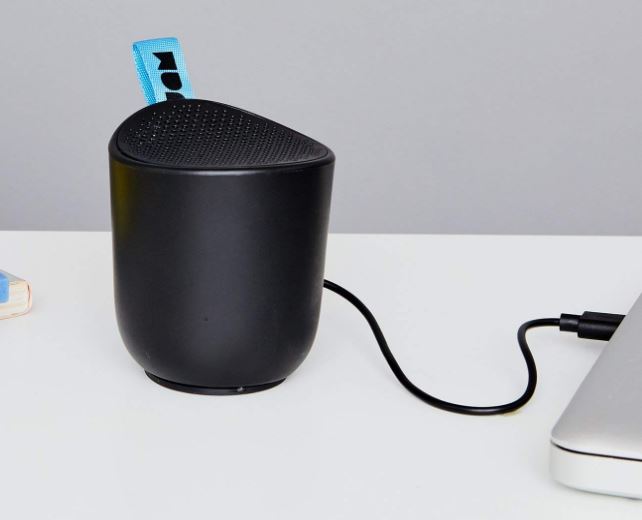 Battery Power
The battery is supposed to offer 8 hours of life. That will depend on half a dozen different factors, but most prominently your volume settings. If you end up having to crank the Chill Out to maximum volume for the entire time you're playing, then you're going to see closer to 6 hours of battery life. Relative to similar Bluetooth speakers, that's quite a bit of extra battery life. And much of the extended battery life is due to the mono-nature of the device.
Connectivity
Wireless devices are really only really as truly wireless as Bluetooth distances allow. Luckily, another distinctive feature of the Chill Series is its 100-foot Bluetooth connectivity. If you never plan on keeping your Bluetooth speaker more than spitting distance from the device it's paired with, then you probably won't care about the extended connectivity.
But if you've used a Bluetooth speaker with a 30-foot radius before, then you know how sound quality can degrade as you push out towards the limits of that connection. That being the case, it's easy to find yourself really liking the 100-foot ready Chill Out.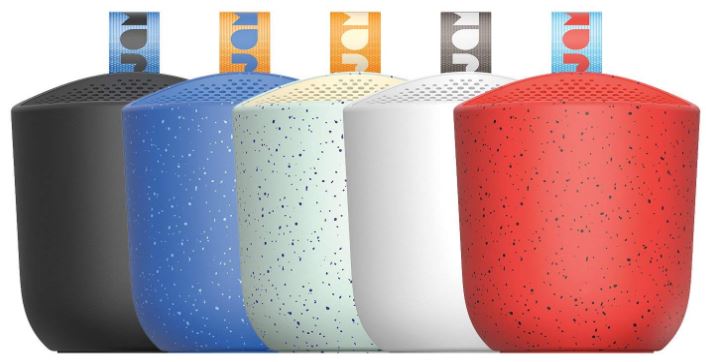 Sound Quality
People shouldn't expect compact Bluetooth speakers to sound the same as sitting inside a home theatre. The primary competition for compact Bluetooth speakers isn't home audio equipment, it's the speakers you'll find on the back of most smartphones. It's about there where you can begin to set reasonable expectations for the depth and quality of your sound.
Even with their small portable bodies, compact Bluetooth speakers have far more room to dedicate to audio production than smartphones. The drivers can be built physically larger, and encased in a physically larger space. The larger space can then enable features like passive radiators, such as those used in the Chill Out. Even though the underlying audio driver behind this whole process isn't much more advanced than what you find inside a phone, the resulting sound quality is in a totally different league.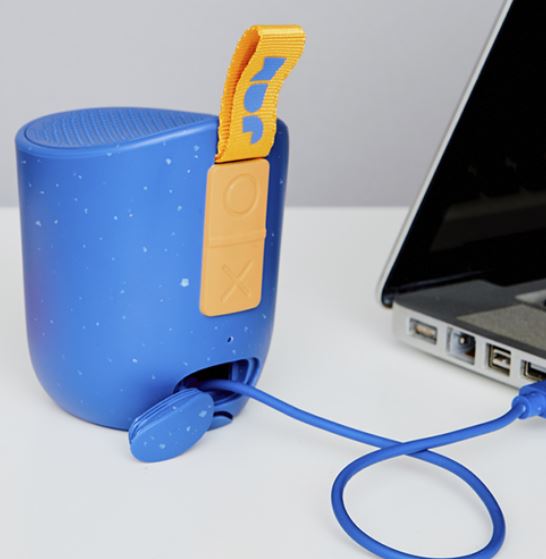 Added Features
The speakerphone feature is about what you'd expect from a non-essential feature. To its credit, it has many convenience features. It knows when you're receiving a call and will pause music for you. It knows when your call is over, and can start resuming where you left off. And if you're initiating a call, the Chill Out can keep up without losing a beat.
But the Chill Out uses a one microphone design. That means its performance is roughly the same as any other one-microphone Bluetooth device in this price range. You'll be able to hear calls without problem, and your callers will be able to hear you. But the outgoing sound quality isn't something you'd want to take to a windy beach, and it isn't something you'd want to use for every call.
Other Considerations
Like the rest of the Chill Series, the Chill Out has a one-year limited warranty from Jam Audio. And like the rest of the series, the Chill Out can be paired up with another unit to escape mono and achieve stereo sound. But if you're planning on doubling-up, it may make more sense to select the larger Double Chill instead. It's not quite as compact as the Chill Out, but it's 360-degree design has far more presence in a room.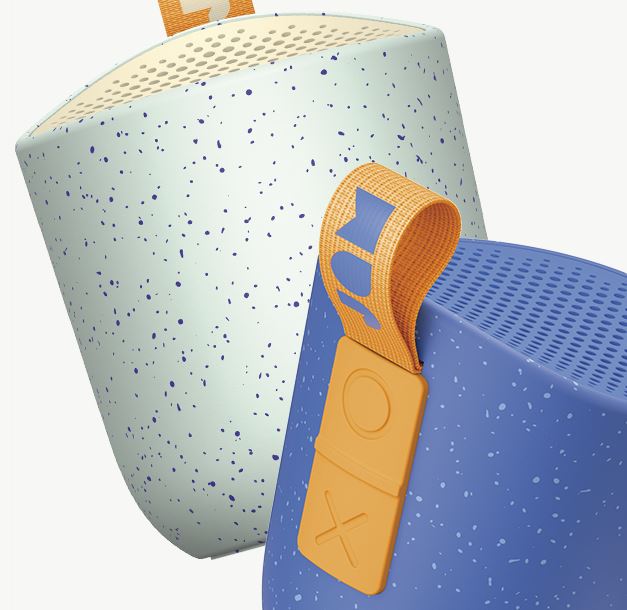 Who Should Choose the Jam Chill Out?
The Chill Out has an excellent battery life, and is compact and portable above all else. Sometimes you'd rather have 8-hours of clear audio instead of 2-hours of pristine audio. And if that describes what you're looking for from a speaker, then the Chill Out is probably a good choice. It's a great handheld option that's no more burdensome than carrying around your smartphone. Just about the only way to make the Chill Out any more portable would be to let people collapse and fold-up the speaker entirely.
You generally want your audio equipment to be as large as you can reasonably manage. People choosing a compact speaker like the Chill Out should be confident they need a unit this small and light. The Jam Chill Out isn't for people setting up a home theater, and it's not ideal for someone who doesn't need its lengthy battery life. If you can get away with something roughly twice the size, there are plenty of advantages of picking the Double Chill instead.
For taking with you for close to a full day's worth of audio, the Chill Out is a great companion speaker. The battery is at the top of its class, and can be made even better with an analogue connection. The Chill Out is lightweight and easy to hang, which takes its portability to another level. And when you approach the audio quality with realistic expectations, the Chill Out is actually quite impressive. Anyone who can actually take advantage of the compact design should definitely give it a look.