Compared to ordinary headsets, what makes a gaming headset different? Often times, the answer is nothing more than aesthetic. But on occasion, you'll find headsets that were actually built specifically with gamers in mind. They're made to be worn for longer periods of time, equipped with business-quality microphones for clear communication, and typically use at least some degree of noise isolation.
In a handful of cases, you'll even find headphones with the ability to let you increase ambient noises to greater sound levels. In other words, you can get a decisive advantage over your opponents by turning the sound of their footsteps into thunder. Differences like these, while they may seem small initially, can actually make up for a big difference in how well your next pair of headphones can serve you.
Turtle Beach Recon 200
Among gaming brands, Turtle Beach is easily one of the most recognizable names. Their recently released headsets, the Recon 200 and Stealth 300, have been constructed specifically for players enjoying the increasingly popular Battle Royale genre.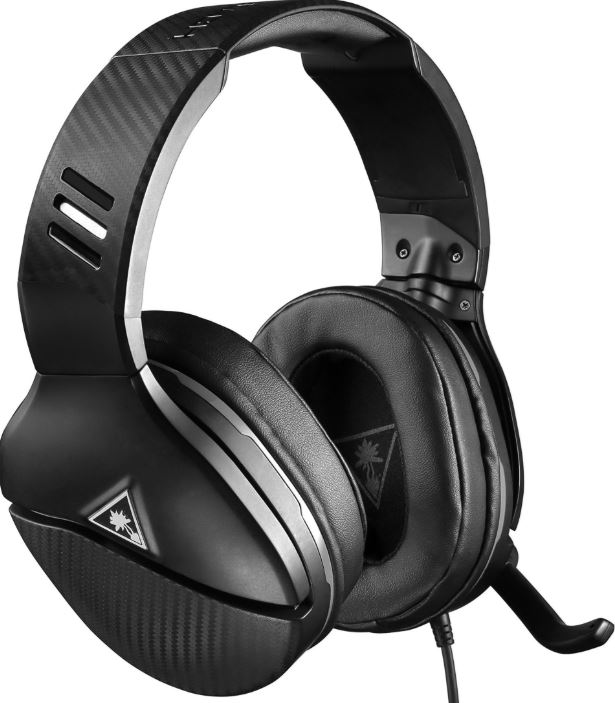 How exactly do you make headsets more friendly for Battle Royale? It's mostly a matter of configuring the microphone for clarity specifically around popular titles like PUBG and Fortnight. Teamwork is essential in many types of games, and in those games, your audio gear can be the difference between failure and success.
Both the Recon 200 and Stealth 300 share a number of features. The Recon 200 is an inexpensive, baseline headset consisting of mostly essential features. It's got a sleek black exterior that retains a general sense of the Turtle Beach aesthetic without giving off a strong gamer-vibe. Whether you've used one of their headsets before and you like the aesthetic, or you'd prefer to keep things low-key, the Recon 200 fits the bill.
Basic Compatibility
Turtle Beach Recon 200 has a handful of features specific to Windows devices, but they can be used on any device with a 3.5mm headphone jack. You'll have no problem using them with a Nintendo Switch, PS4, Xbox One, or even your desktop PC. You might want to stop short of plugging them in to your smartphone to go for a jog, but otherwise the Recon 200 is equipped for anything. You don't need to be a Windows-based gamer to use the Recon 200, but Windows gamers do get some extra bang-for-their buck with added surround sound.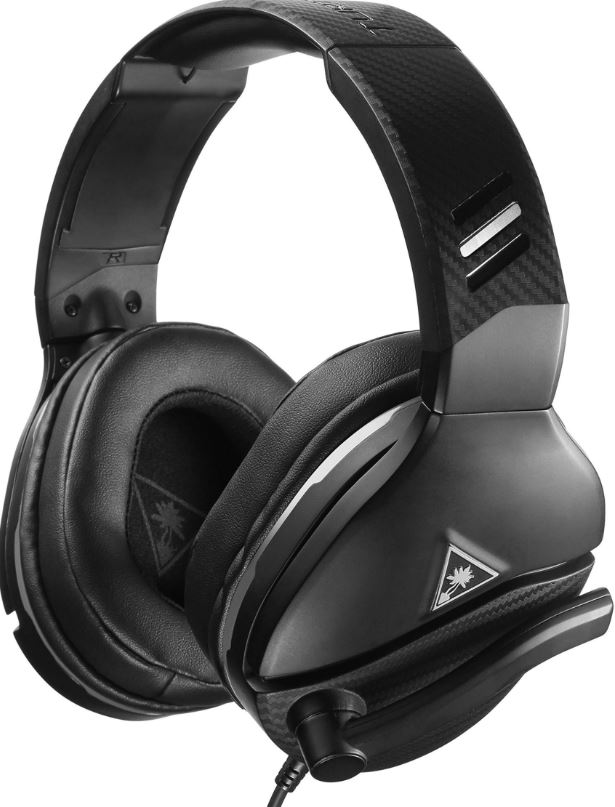 Build & Design
The Turtle Beach Recon 200 are full-sized over-ear headphones. They're built with a metal-reinforced headband, thoroughly wrapped by faux leather over a thick layer of memory foam. The goal is to provide the kind of lasting comfort that a gamer need, and the durability to match the kind of usage hours these headsets tend to see. The Recon 200 weighs close to one pound, which is somewhat heavy, reflecting the reinforced construction.
Ear cups with a closed, over-ear design helps provide some degree of noise isolation as you listen to your games, and help you hear your teammates with a little added clarity. This isolation isn't quite to the level that you'd expect the Stealth 200 to be advertised as noise cancelling, but it's enough to help push out distractions in your environment. It's also fairly useful for preventing the sound of your gaming from disturbing others in your environment.
Below the flip-boom microphone, you'll find onboard controls for volume. With both volume and mute present directly on the headset, you don't have to worry about tabbing in or out of your games to toggle audio settings. Those minor convenience features can add up over time.
Aesthetically, gaming gear can be hit or miss. Sometimes you end up with a swarm of LEDs next to fire-stripes. The Recon 200 have a generally more subdued and generic appearance. It's close to an ordinary design that might otherwise be unidentifiable without the help of the Turtle Beach logo on each ear cup. Given that the Recon 200 is slightly more oriented towards casual players, their general aesthetic is somewhat informative of other underlying features.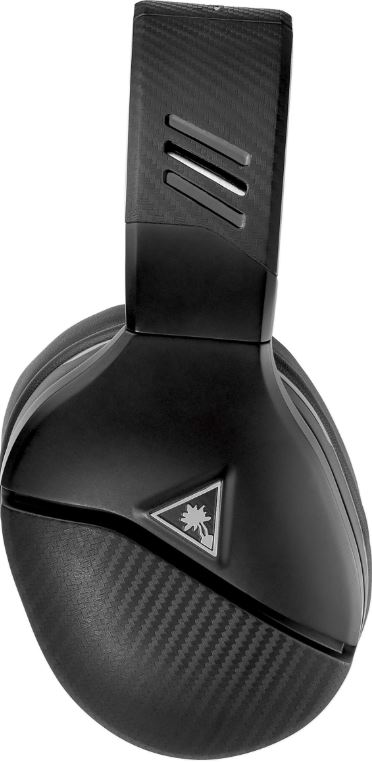 Comfort
Squeezing comfort out of full-sized headphones is mostly a matter of padding, weight, and clamping force. Because Turtle Beach Recon 200 are full-sized and over-ear headphones, you don't have to worry about your ears getting squished by pads. That's the first step you can take towards lasting comfort. The Stealth 200 goes steps further with its thickly padded ear cups, which ensure they rest smoothly on your head with minimal clamping force.
It's not uncommon to see brands cutting corners when it comes to their headband padding. They're not as essential to comfort as ear-cup padding. Differences in headband padding really only become noticeable when you're wearing headphones for an exceptionally lengthy period of time, or when the headphones you're wearing are extra weighty. The Recon 200 anticipates both of those conditions, so the extra headband padding is a wise choice.
The memory foam inside the headband will naturally degrade over time from contact with sweat and hair, but the faux leather design of the Recon 200 is actually fairly good at protecting the underlying foam. If cloth coverings have one disadvantage, it's that they're all too eager to absorb sweat and oil. Consequently, you could safely argue that in respect to comfort, the Recon 200 is built to last longer than its more expensive companion.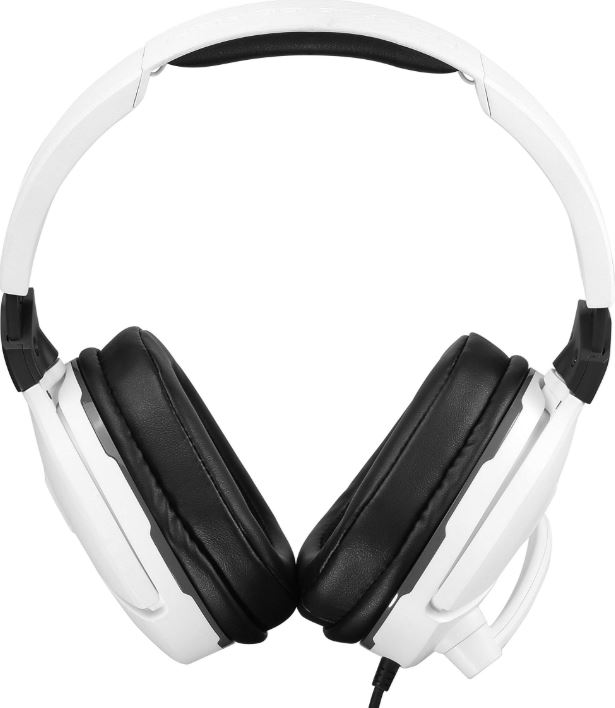 Ease of Use
The Recon 200 is paired with a high sensitivity mic, and combined with a handy flip-to-mute function. Just raise the microphone boom out up and down, and your mic will automatically mute and unmute for you. When flipped into the storage position, the mic is nicely protected while staying out of your way. And gamers will appreciate how the flip-to-mute makes it pretty easy to use the microphone, and provide a great reminder of when your mic is off.
Another thing to notice about the Recon 200's microphone is its variable mic monitoring. That's a feature which allows you to hear your own microphone projected into your headset. You can use that to see how you sound to others, and then adjust your mic settings as needed. When you're moving from one game to another, or one VOIP client to another, it's a great feature to have.
Sound Quality
There are essentially three things worth noticing about the Recon 200's sound. The first is their heavily advertised "amplified sound", which is a fancy way of saying the Recon 200 is capable of getting loud. That amplified audio is how, in spite of having relatively ordinary 40mm audio drivers, the Recon 200 is capable of sounding much larger than it is.
You'll find a similarly loud bass boost feature, which gives considerably more kick to the bass tones. For immersion, whether you're playing your favorite game or watching a movie, bass tones are half of the game. They're probably not going to confer any big competitive advantages to you, but they will help you get immersed in your media.
Another thing to notice is the Recon 200 are enabled for surround sound, using Microsoft's Windows Sonic for Headphones. If you're not familiar with Sonic, it's basically proprietary sound software technology which can be used on either the Xbox One or a Windows 10 PC. It brings the full force of Windows' approach to surround sound to the Recon 200, making them fairly well equipped for watching movies and TV shows. Whether or not you'll appreciate faux surround sound is largely a matter of taste, but it's a technology that performs best on headphones.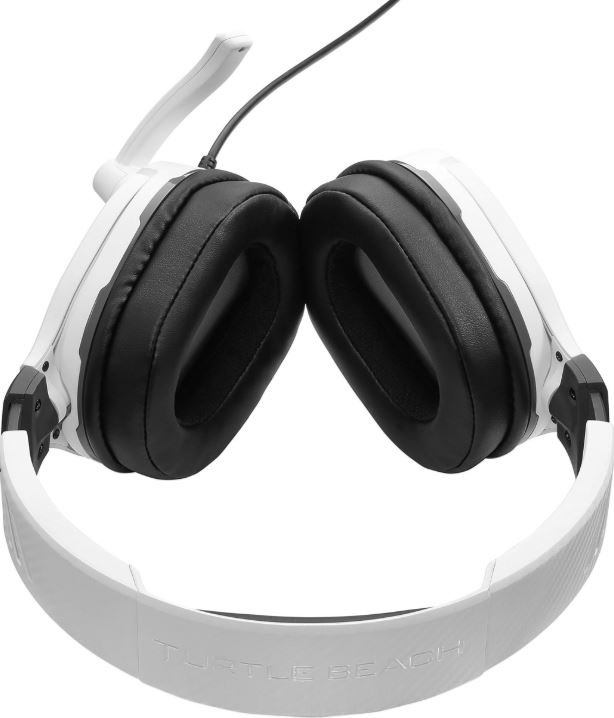 Gaming Features
The Recon 200 has a battery estimated to provide 12 hours of charge. If you'll actually get the estimated 12-hours depends on volume levels, microphone use, and so forth. But regardless, you end up with enough of a charge you'll never have to worry about your headset giving out in the middle of the day, even if you're playing all day long. Provided you can make a habit of charging it regularly, you won't find the battery limiting. And for people playing fewer than 12 hours, you can easily get a couple of days between charges.
Other Considerations
Both the Recon 200 and Stealth 300 share some essential features. They're both reinforced with a metal headband. Both use high quality microphones which have been fine-tuned to provide sound clarity within the Battle Royale genre. They're both widely compatible with essentially anything you can plug them into.
The Stealth 300 uses cloth over its headphone padding instead of faux leather. Cloth is better at dissipating heat, which can be more comfortable for people who are wearing headsets for hours on end. And the Stealth 300 has a substantially larger battery life than the Recon 200. For some people, these are essential features. For others, they're unnecessary and can be skipped in the interests of saving money.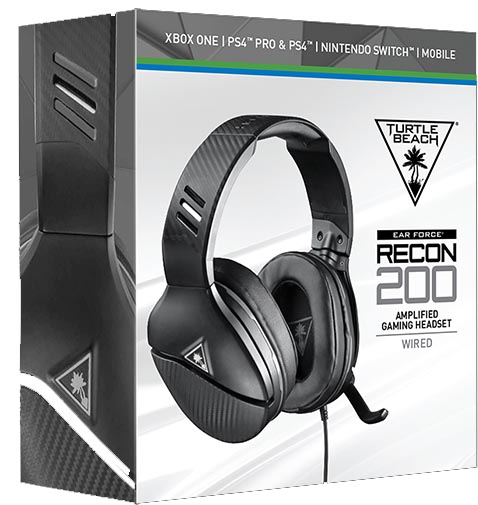 Who Should Choose the Turtle Beach Recon 200?
Whether or not the faux leather padding is going to cause uncomfortable heating depends on how long you plan on using the headset consecutively, if you take breaks, and how cool it is in your room. For people who are playing for 2-3 hours at a time, taking breaks, and have the benefit of A/C, the faux leather used on the Recon 200 leather isn't going to be an issue at all.
Gamers who intend to play for 10-hours without taking a break will want to think about switching to the Stealth 300. It's got roughly three times the battery life, marginally better sound, and better heat dissipation. The Stealth 300 is only slightly more expensive than the Recon 200, making it a worthy upgrade for anyone who plays for more than a couple hours at a time.
But not everyone spends their entire day playing games. When you're playing for a couple hours at a time, you're not going to need a quadrupled battery life or improved heat dissipation. For someone on a tight budget where every dollar counts, the Recon 200 is a great choice. It's got the sound gamers are looking for, a generally sturdy build, and a convenient and high quality microphone which is easy to configure as you move from one game to the next.
Meet Derek, "TechGuru," a 34-year-old technology enthusiast with a deep passion for tech innovations. With extensive experience, he specializes in gaming hardware and software, and has expertise in gadgets, custom PCs, and audio.
Besides writing about tech and reviewing new products, Derek enjoys traveling, hiking, and photography. Committed to keeping up with the latest industry trends, he aims to guide readers in making informed tech decisions.