Some headphones are built specifically for people who are exercising outdoors. Some headphones are best suited for listening to music in a silent room. And some headphones are specifically for gaming. You can find a headset that's okay for all of these settings, or a headset that's exceptional in just one. A good gaming headset can be especially tough to find, but navigating through these kind of issues will send you in the right direction.
Properly designed, gaming headsets are built to prioritize two-way vocal clarity, and the kind of soundscapes you typically hear within games. A particularly high priority may be placed on clarity of vocal tones relative to other sounds, allowing you to hear communication even as explosions are going off in your game.
Turtle Beach Stealth 300
In response to the rising popularity of the Battle Royale genre, Turtle Beach recently released two new headsets: Recon 200 and Stealth 300. Both headsets were specifically made with Battle Royale games in mind, built and tested to be operated in popular titles like PUBG and Fortnight. And both headsets use a ubiquitous gaming-oriented design, which is particularly well suited to competitive games involving teamwork.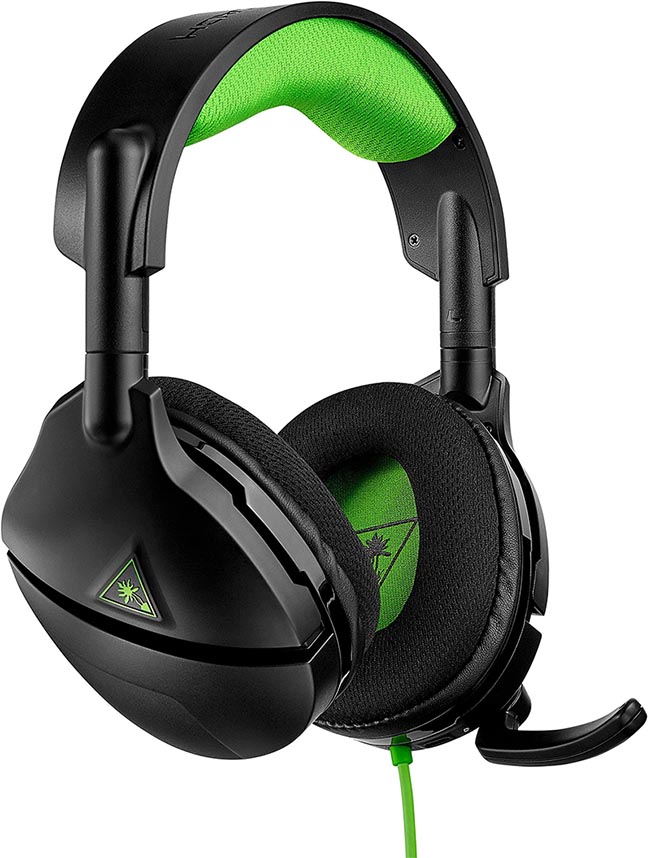 The Stealth 300 is basically the Recon 200 made better in essentially every way. It has an all-around better battery performance, slightly better audio quality, and noticeably improved comfort. And the cost difference between the two is fairly slim, making the Stealth 300 the better option for anyone who's not on tight budget.
Build & Design
Like the Recon 200, the Turtle Beach Stealth 300 are full-sized headphones that encompass your entire year. The ear-cups use a closed design, which provides some degree of sound isolation from the outside world. Using a closed design can be less optimal for listening to music, but ideal for helping block out external noise so you can hear your teammates over VOIP.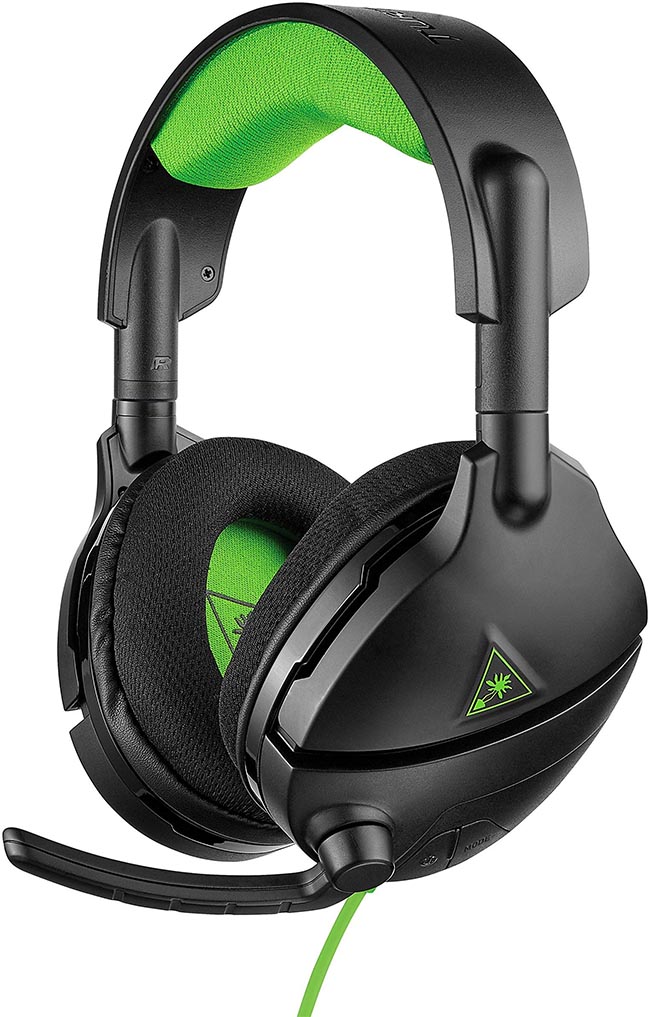 The Stealth 300 are built with fairly large 50mm audio drivers. That's about 20% bigger than most full-sized headphones, including the drivers use in the Recon 200. Without getting into the specifics of how audio engineering works, larger drivers tend to make it easier to create high quality sound. As a result, even an untrained ear can hear the difference between the Recon 200 and the Stealth 300 in a side-by-side comparison. It's not a night and day difference, but it's easy to notice.
The Stealth 300 is constructed with bright green highlights along its the headband and cord, making these headphones far more distinctive and readily identifiable as the Turtle Beach brand. Appearances aside, both the 200 and 300 make use of nearly the same physical construction, including the same metal-reinforced headband.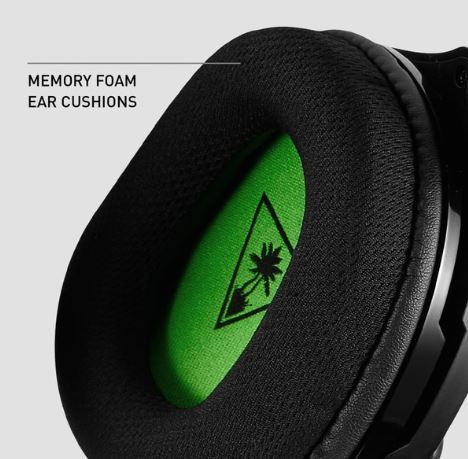 Comfort
When it comes to comfort, the Stealth 300 has several things going for it. For example, the Stealth 300 makes use of memory foam for both the ear cushions and the headband padding. Anyone who's spent time using memory foam can tell you it's quite comfortable, but also incredibly good at absorbing heat. The inexpensive faux leather coverings used by many headphone pads, including the Recon 200, doesn't tend to be particularly good at dealing with heat.
The Stealth 300's ear pads are wrapped with a breathable fabric, much the same as you'll find on some of the most expensive audiophile headphones. And the fabric is great for helping to dissipate heat. For people who are only using their headset for an hour or two, the difference between the fabric and faux leather will be negligible. But for people who are gaming for hours on end, breathable fabric can make drastic differences in lasting comfort, especially in a warm room.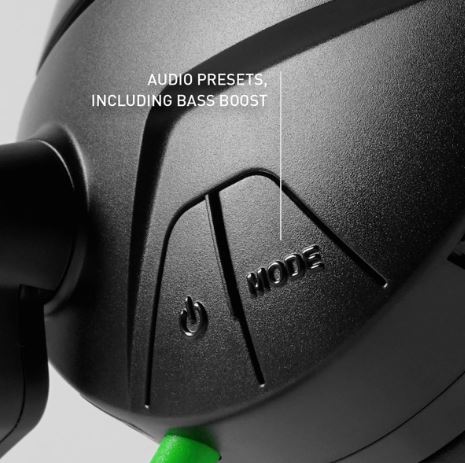 Headphones worn for extended periods of time are most comfortable when they're light. That's why you'll find plenty of audiophile brands making $1,000 headphones out of seemingly inexpensive plastics. One possible issue with the Stealth 300's provided comfort is that they weigh about 1.2 pounds. As far as headsets go, that's on the higher end of average. Most people will find the Stealth 300 perfectly comfortable, especially if they're only wearing them for three or four hours.
But some people may be more affected by the weight, particularly people who are very old or very young. After half-a-day of consecutive use, some people might feel a sense of relief by pulling the Stealth 300 off their head. Regular breaks help, and if you've tried heavier headphones in the past and had no issues, then you need not be concerned. But people who've tried wearing heavier headphones and had issues should take notice.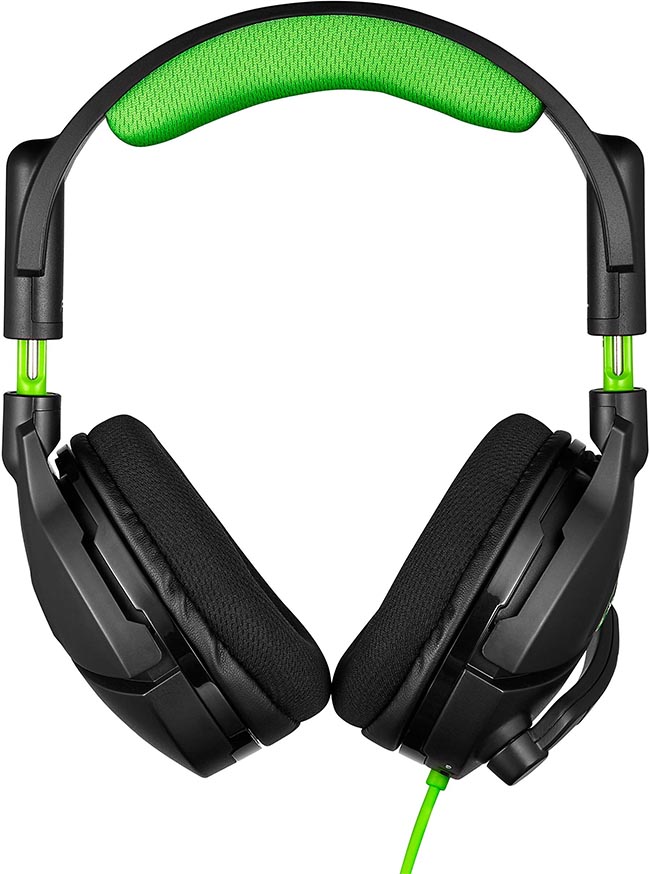 Comfort with Glasses
Another quick thing to notice about comfort is how the Stealth 300 includes Turtle Beach's patented ProSpecs Glasses Relief System. People who don't necessarily have to wear glasses may still take note of this feature. Constant daily exposure to blue light can sometimes lead to health problems, which is why products like gaming glasses have started to appear on the market.
Putting aside its fancy name, the ProSpecs system is essentially a foam cushion strategically placed to make wearing glasses with the Stealth 300 more comfortable. The ProSpecs system essentially exists to prevent each arm of your glasses to not be pressed into your head as you wear the headset.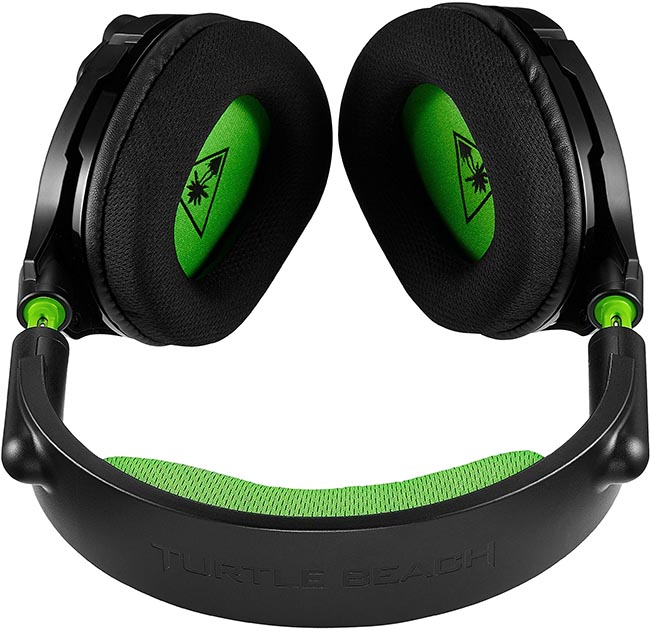 Battery Life
The battery life of the Turtle Beach Stealth 300 is one of its most distinctive features. It's anticipated to last as long as 40 hours from a single charge. Whether or not you actually reach 40 hours depends on many things, from your use of the mic to your volume settings. But under ordinary gaming circumstances, you can expect to reach pretty close to the official Turtle Beach estimate. Incidentally, that massive battery is a small part of the reason why these headphones are somewhat on the heavier side.
Microphone
Turtle Beach Stealth 300 are constructed with what can easily be regarded as a highly sensitive mic, specifically calibrated to provide the kind of clarity you need for Battle Royale games. The Stealth 300 includes another feature called Variable Mic Monitoring, which allows you to hear and adjust your voice volume inside your headset. That's quite useful for figuring out how you sound to others, especially as you move from one game to the next, or anytime your settings get reset.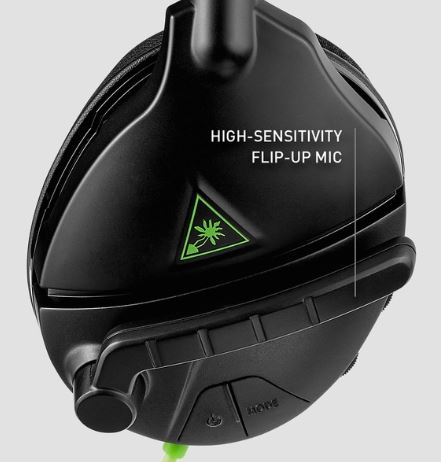 The microphone mute button on the Stealth 300 has been hidden away within the mic arm. When you flip-up the microphone to its stowed position, the microphone automatically turns off. And while stowed-away, it's worth noticing the mic blends in beautifully with the headset.
Just below the stowed-away microphone is where you'll find the power and connectivity buttons. The simple three-button design ensures you don't have to even take the Stealth 300 off to swiftly make adjustments.
Sound Quality
The Stealth 300 provides amplified audio optimal for the Xbox One and PS4. The amplification is mostly in the interests of raising volume. When it comes to listening to your music, louder isn't necessarily better. But when you're trying to hear the footsteps of your enemies, you're going to be tempted to crank your volume to levels that might not be healthy. Part of what the Stealth 300 delivers is the ability to clearly hear those tones without having to resort to higher levels of volume.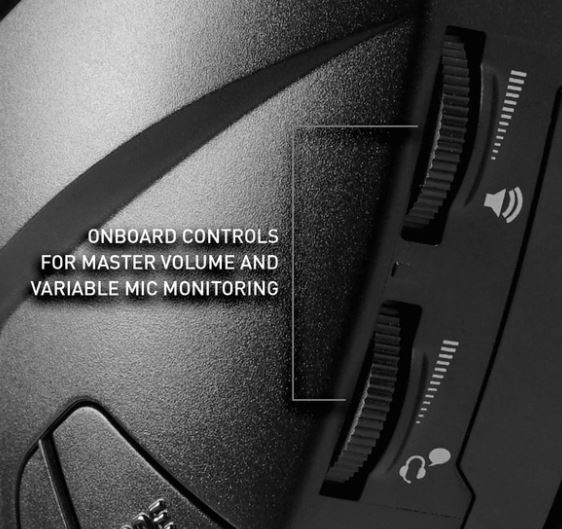 Out of the box, the Stealth 300 fairly good. If you load up your favorite games or music and find you'd like to make some changes to how things sound, it's rather easy to change audio presets with the Stealth 300. The most prominent preset is their bass boost, which can be considerably toggled up or down from its original position.
Sound quality for the Stealth 300 is a half-a-step above the Recon 200, almost entirely due to the use of somewhat larger audio drivers. While the differences aren't night and day, the 300 produces a generally broader soundscape affecting all tones to a small degree. From better bass to a stronger midrange, the 300 has an all-around better sound.
Another thing to notice about audio quality is how the Stealth 300 has been equipped to provide surround sound through Windows Sonic Surround software. When you're gaming on a Windows 10 PC or an Xbox One, you can use that software to bring simulated surround sound to your headset. While faux surround sound doesn't compare to actually having multiple speakers configured around you, headphones are the platform where faux surround sound can sound its best.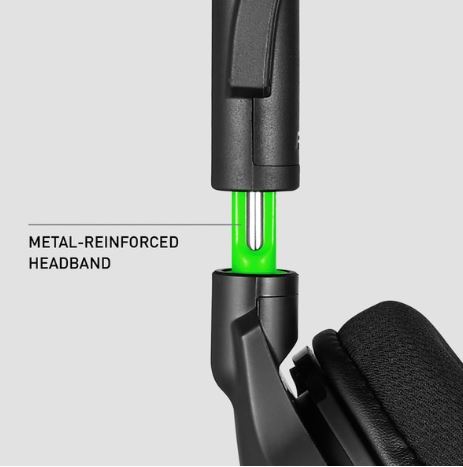 Other Considerations
The Stealth 300 are slightly more expensive than the Stealth 200. The biggest differences are the 20% larger audio drivers, the use of cloth instead of faux leather, a greatly extended battery life, and the glasses relief system. No matter who you are, it's easy to appreciate at least half of those differences. But if you're on a tight budget, the Stealth 200 has many of the same essential features as its counterpart.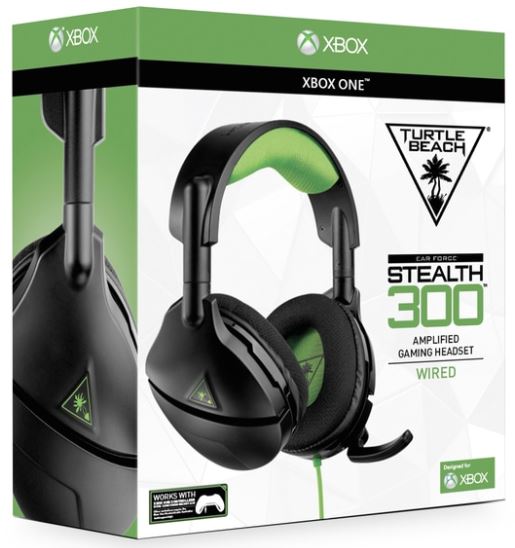 Who Should Choose the Turtle Beach Stealth 300?
The defining feature of the Stealth 300 is probably its massive 40-hour battery life. Compared to nearly all Turtle Beach headsets, that's nearly three times higher than average. Anyone who plays competitive games will love the Stealth 300 for its powerful mic and equally potent ease of use. People who set out to play for an entire day will find the 300 remains comfortable the entire time, largely thanks to the pairing of cloth and memory foam.
With their sound built around providing entertainment, the Stealth 300 are just as good for watching movies as they are for gaming. They provide a small, but essential degree of sound isolation to help protect you from being distracted by your environment. And that sound isolation cuts both ways, preventing your gaming from bothering those around you.
If you're willing to add another $50 to your budget, it's possible to add Bluetooth connectivity, independent volume controls for separate programs, and "Superman" hearing features. If you don't need those kind of features, the Stealth 300 is an excellent midrange headset. It's a safe choice for almost any gamer who needs a microphone on their headset.