Selecting the right earbuds is about two things. The first is understanding different earbuds are good for different purposes. Exercise-based buds do different things than couch-based buds. The second thing you need to do is match your specific needs to the kind of features provided various earbuds.
Headphones made specifically for exercise aren't going to be packing a 15-hour battery. But that doesn't mean they can't be made to last. With your needs and expectations in mind, it's luckily not that tough to determine what earbuds will work for you.
Jam Live True Wireless Earbuds
Jam Audio's Live True Wireless Earbuds are quite distinctly made for sports and athleticism. Their incredibly small, highly portable design is only possible with construction using equally small batteries. It's a fine balance between size and power, in a literal sense. And Jam's Live True earbuds are sized perfectly for active people doing active things.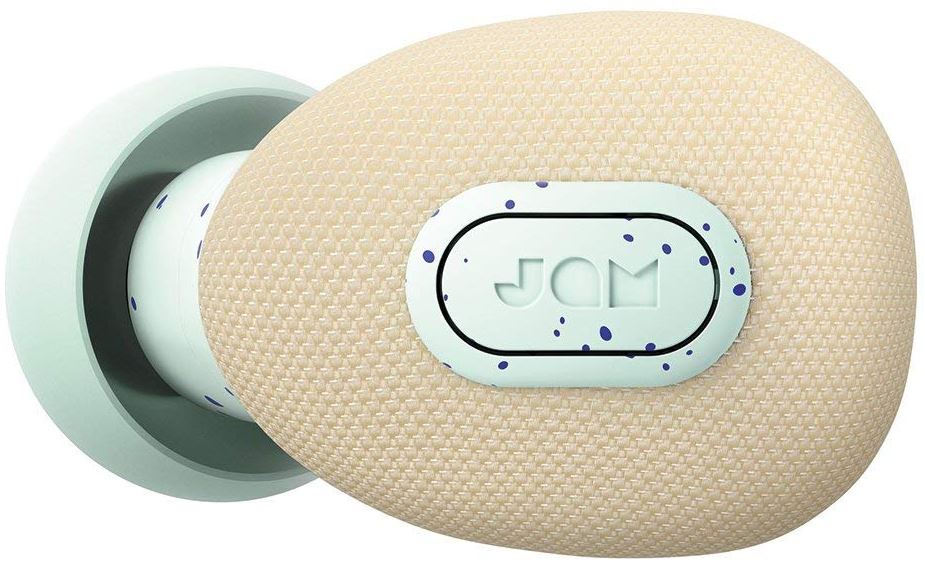 Build & Design
The Jam Live True Wireless Earbuds have a small 3.23 x 2 x 1.44-inches build, weighing about 0.12lbs each. As with many types of sports earbuds, these are constructed to rest against the entrance of the ear canal, and rest within the ear bowl for support. It's this compact, pressure-based fit that helps distinguish active earbuds from those made for sitting.
The True Live Wireless Earbuds are also sweat resistant and generally waterproof. Many of Jam's best lines of portable equipment offer rather robust water protection, but the protection here better suited to light rain and sweat. You don't want to swim wearing the Live True Wireless Earbuds. And while they'd most likely survive being washed in your sink, you're better off avoiding that as well.
Use & Aesthetic
Aesthetically, Jam has always had a rather distinct look to their gear, and Live True earbuds are no exception. The outside of each earbud is wrapped in a texturized material that gives these earbuds that distinct Jam Audio look, which resembles a miniature speaker in your ear. As far as colors are concerned, you can find them in cream, white, and black. The black looks indistinctly professional, while the remaining colorized pairs are distinctly fashionable.
As far as analogue controls go, you're generally not going to find that kind of thing bundled on sports earbuds. They tend to only get in the way, especially when you can manage your earbuds through something simpler, like your smartphone or a voice command. And Jam's earbuds follow that trend through, leaving the Live True earbuds capable of being compact as possible.
Active Comfort
When it comes to sports earbuds, comfort mostly comes down to finding the right sized silicone tips. The silicone used in each ear-tip was intended to fit within your ear comfortably, but whether or not it's successful largely depends on your ear.
Most people are able to find a comfortable fit between three or four variable sizes, but there will always be a small number of people who can't find something just right for them. If you've worn sports earbuds in the past, you should already know which size categories you tend to fall into. The Live True Wireless Earbuds include three Live True silicone ear tips, and three sizes of double ear tips.
The majority of people will end up feeling comfortable with the first pair of ear tips, but even if they feel good when you put them in, it's worth checking the other sizes. Finding the perfect fit can be a process of trial and error, but getting the right fit is what provides the comfort, sound isolation, and in-ear security that you want from sports headphones.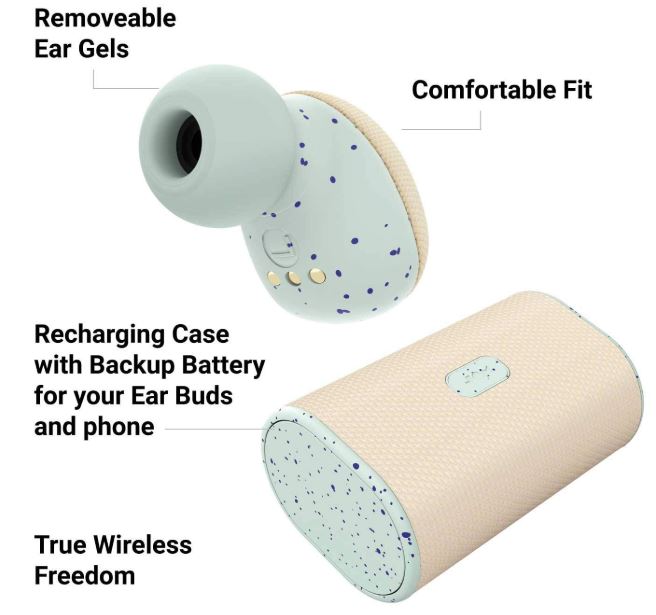 Cleaning
It's worth noting the removable ear gels can be taken off for cleaning. Let's face it, sports earbuds are bound to end up smelling like a gym bag eventually. Being easier to clean is important if you don't want the task to require half an hour of attention. While the water-resistant design of the Jam True Live Wireless Earbuds is almost certainly going to survive being rinsed under a faucet, you're better off following Jam's instructions and using a damp cloth.
Battery Life
The Live True Wireless Earbuds offer three hours of battery life, but whether or not you end up with three hours depends partially on your sound levels. Provided you listen to music slightly louder than most people, you'll find the battery life is closer to 2.5 hours.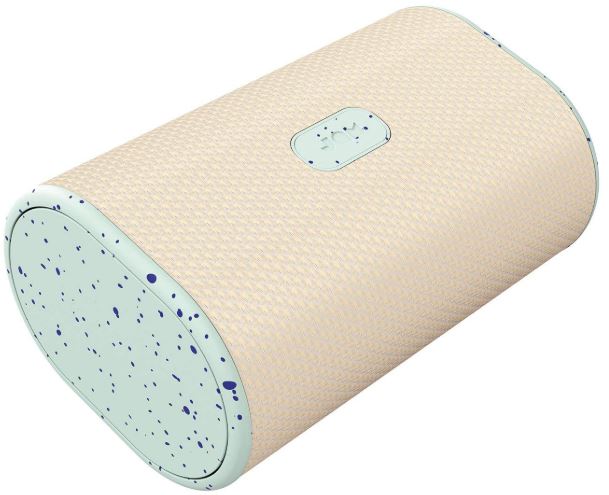 The charging case is equipped with a 2200mAh battery, which is about the same as you'd find in a small netbook. The case securely stores both earbuds for travel. All in all, roughly 30 hours of charge. Of course, the charging case doubles as a charger, providing an additional ten uses. So depending on the variables of your unique listening, you'll end up with between 25 and 30 hours of total playtime from a fully charged kit.
The case can be used to charge other devices as well. It's strong enough to give a full charge to most phones, though you'll certainly be robbing nearly the entire battery in the process. In practice, it's better for helping to top-off your phone with another 10-15% charge in an emergency situation.
This kind of separate charging case design is becoming increasingly common among sports earbuds, and that's because most people love it. As long as you're not working out for longer than 3 hours without any breaks for charging.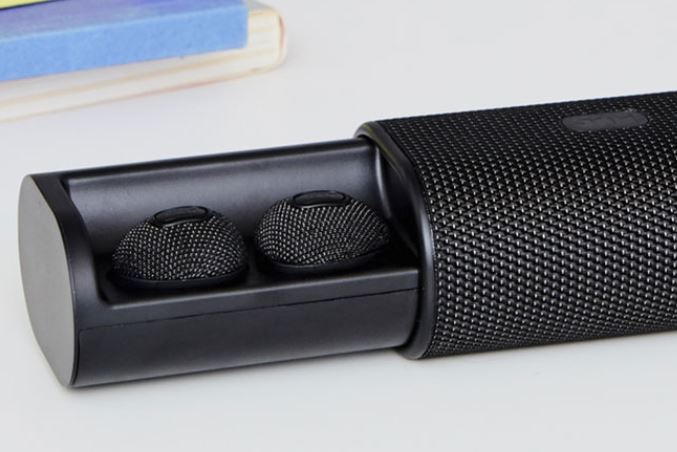 Sound Quality
The smaller you make audio equipment, the harder it is to make that gear sound any good. And tiny earbuds which are powered by tiny batteries is not a recipe for studio sound quality. If you come in with the expectation of outcompeting sound quality of stationary, heavily powered equipment, then you're in for a disappointment. That's not to say that earbuds can't sound great, only that you need to judge how they sound relative to other earbuds.
So what Live True earbuds sound like? Relative to similar equipment in this price range, Jam's audio quality is fairly close to average, if not half-of-a-step above average. And that's by design. The point of these earbuds isn't trying to push another 4% improvement out of their sound quality. They're about trying to create earbuds that you can jog with in the first place! Earbuds that sound good in noisy environments, don't pop out of your ears as you move, and otherwise feel weightless on your body.
Ease of Use
At the heart of the Jam Live True Wireless Earbuds, ease of use is almost entirely composed of the rapid Bluetooth connectivity. Smart wireless design is a necessity for sports earbuds, and here that includes support for voice assistants like Siri. But the battery life is where the ease of use really sees its full depth. Being able to squeeze so many extra charges out of Live True Wireless Earbuds means you can throw the case in your gym bag and not have to worry about the charge every night.
Call Quality
Every headphone manufacturer claims their calls are clear. Often times, they're being generous in that description. You can take a single microphone and configure it to block noise in a huge variety of ways. But the best way to solve noise problems isn't with one microphone at all, it's with a multiple microphone configuration.
That's because the second microphone allows for a much more advanced, much more effective type of noise cancellation. By hearing sound from two separate positions, these two microphones can team-up to filter out background noise, even in exceptionally loud environments like airport terminals. It's the same technology used by the best business-class headphones, and even the headsets used by military aviators.
In short, the single best marker of call clarity is a multiple-mic design. And the Jam Live True Wireless Earbuds make use of a dual microphone design, which is arguably their defining feature. For business quality call clarity, you can scarcely do better within this price range, and only by surrendering the charging case or waterproof design.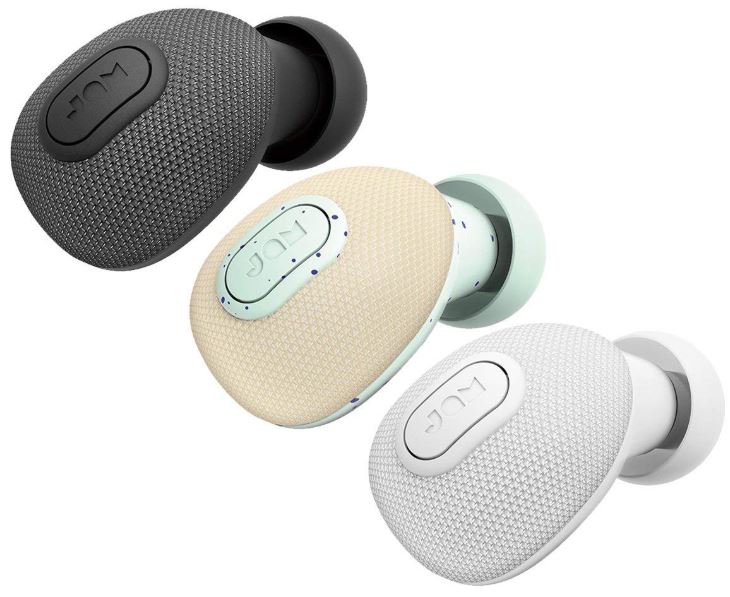 Other Considerations
As with nearly all of Jam Audio's recent products, the Live True Wireless Earbuds allow you to answer your smartphone without disconnecting your headphones. You don't have to interrupt your exercise to take a call. Live True will pause music before the first ring, and resume your music once the call is over. For calling someone, Live True will initiate just by you starting to dial.
While Jam Live True Wireless Earbuds can do a great deal, if you're looking for one pair of earbuds that can do everything, these aren't it. The charge time will make it through a movie, or some extended time binge-watching Netflix. But these earbuds have been fairly clearly designed with athletics in mind, and with call clarity as a top priority.
Along with the earbuds, this kit includes the USB charging cable, and quick start guide. The quick start guide is mostly nothing you can't figure out on your own, but might be useful to someone who's never owned Bluetooth headphones. Finally, it's worth noting that Jam Audio offers a one-year warranty on all their earbuds.
Who Should Choose the Jam Live True Wireless Earbuds?
The Jam Live True Wireless Earbuds are clearly designed for active people. Whether you're an athlete or someone who's just staying in shape, the Live True Wireless Earbuds can be an excellent choice. They've got an incredibly small, lightweight build that stays out of the way while you stay active. Their battery life is appropriate for the tasks they're intended to do, and the charging case can be stunningly conveniently.
While they're marketed towards athleticism, the Jam Live True Wireless Earbuds seem equally adaptable towards professional business solutions. The call clarity and distinctly small size of these buds make them an excellent pair of Bluetooth earbuds for non-athletic circumstances, provided only that you're not going to initiate a 4-hour conference call.
Meet Derek, "TechGuru," a 34-year-old technology enthusiast with a deep passion for tech innovations. With extensive experience, he specializes in gaming hardware and software, and has expertise in gadgets, custom PCs, and audio.
Besides writing about tech and reviewing new products, Derek enjoys traveling, hiking, and photography. Committed to keeping up with the latest industry trends, he aims to guide readers in making informed tech decisions.