A smart home ventilation system can save you a lot of time and stress. There isn't really a simpler way to achieve proper air regulation than the Keen Home Smart Vent.
There's more involved than you might think. For one thing you're probably not home at all hours of the day to adjust your vents. Even then you don't have accurate temperature readings to base it on.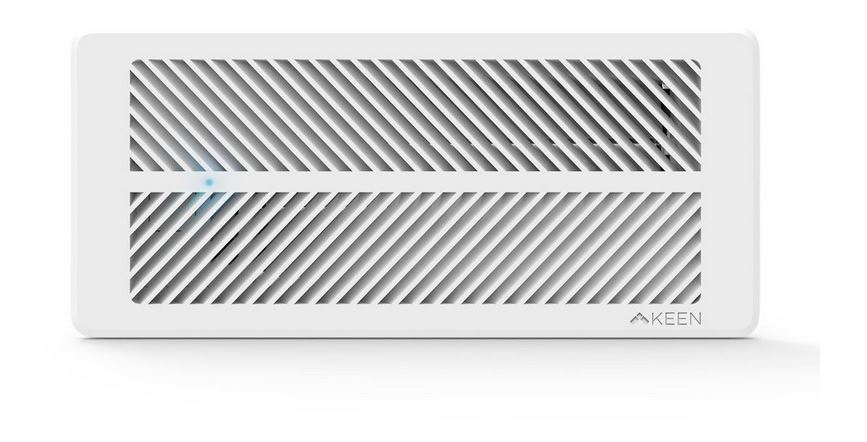 Why not have your home do it for you? We're going to review this product in depth and share all of the unique benefits that the Smart Vent offers that you can't get anywhere else. Let's get started.
Smart Ventilation is a Way of the Future
It's a truly intuitive design. You basically give your home a high tech makeover by retrofitting your existing wall, floor and ceiling vents.
The Keen Home Smart Vent system is pretty simple to understand. Each one of the Smart Vents independently connect wirelessly to your home network, creating a Smart Vent System. Here's how it works.
It's an intuitive regulator. Using advanced temperature and pressure sensors, each Smart Vent discovers its own optimal settings. It's all in real time.
This way each particular room gets proper air flow and temperature. It's based on how often the room is used and your own preferences. The major advantage is that you can set it and forget it.
It really makes your life easy. On top of that, you know that when you get home your Smart Vents will automatically accommodate you without even having to think about it. We love how incredibly intelligent this system is.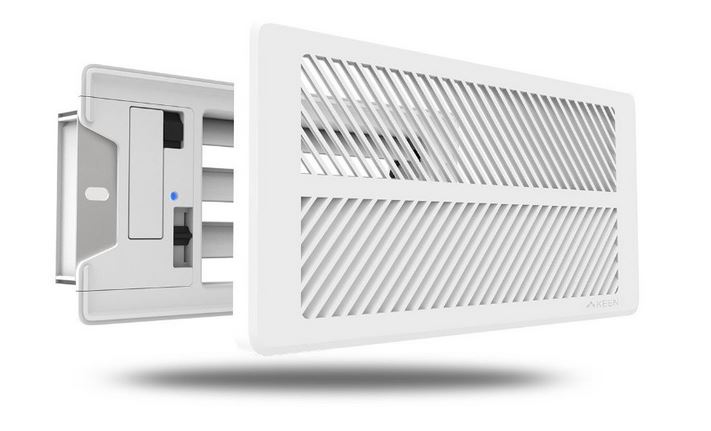 Each Smart Vent uses automatic airfoil louvers to give you even better air flow and temperature. They're a very high quality product just based on that one aspect alone.
Easy Maintenance and Installation
Installation is a huge part of home accessories. If it takes hours of added maintenance or supervision the whole value almost goes out the window.
Smart Vent actually adds stunning value. It's a world class smart home product from an exceptional company. They've added a bunch of great features that provide a lot of convenience. Here are just a few.
First each Smart Vent is interchangeable. This means you can seamlessly switch them from room to room and they're smart enough to determine what they're supposed to do.
They're also paintable. You're given your choice of design and style because you can create your own look and feel.
You can even remove them any time you like. It's inevitable that they're going to collect dust and dirt, so it's a huge benefit to be able to take them off any time you like. Cleaning is a lot easier this way and a lot quicker too.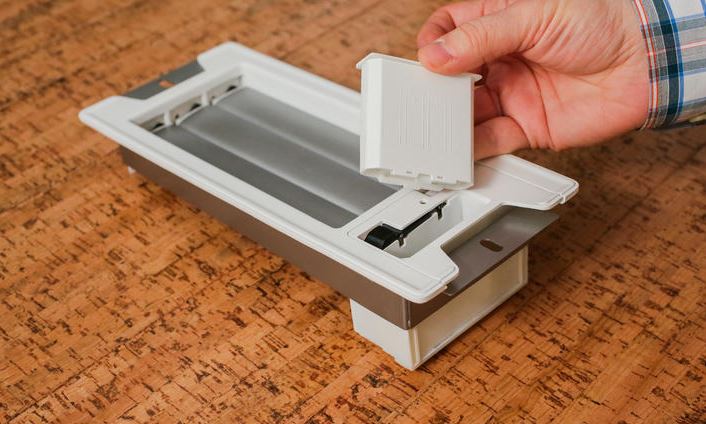 Installing a Smart Vent is a two-step process. First remove your existing obsolete air vent and put your new Smart Vent in its place. How much easier could it be?
There's also maintenance to account for. This is almost nonexistent as all they require is four AA batteries each, which is enough to last for multiple years.
You can also manage each vent yourself by taking advantage of each Smart Vent's manual control lever.
High Compatibility for Greater Convenience and Results
Compatibility is huge in smart technology. All of the products and devices made available to use means a decrease in effectiveness overall. That is, unless we have a smart system to manage it all.
Imagine having a smart remote for all of your electronics. After the first few, you'd need another smart device to manage all of the remotes. Smart Vent provides a better way.
You can build a smart home ecosystem. What this means is that you can integrate your Smart Vents with any other product take uses the Smart Vent API. Let me explain.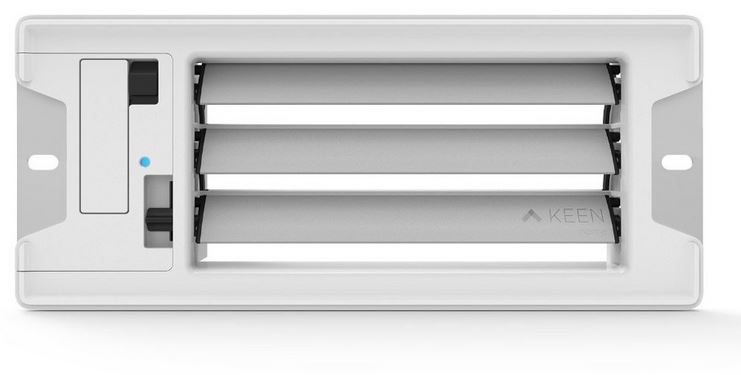 This software is being made available to many partners in the smart technology world in order to make our lives easier, and is something you're strongly recommended to consider.
A lot of companies are being exclusive with their technology, and it's actually hindering their services in the long run. Keen Home sees things differently.
When you choose Keen Home products you're not only getting an incredibly value alone, but an ever-increasing simplification in the use of your smart home products. It's a decided advantage that we've chosen to acknowledge here.
Smart Vents are also 802.15.4 radio compatible. This way, you can connect them with your existing home platforms and thermostats. Why reinvent the wheel?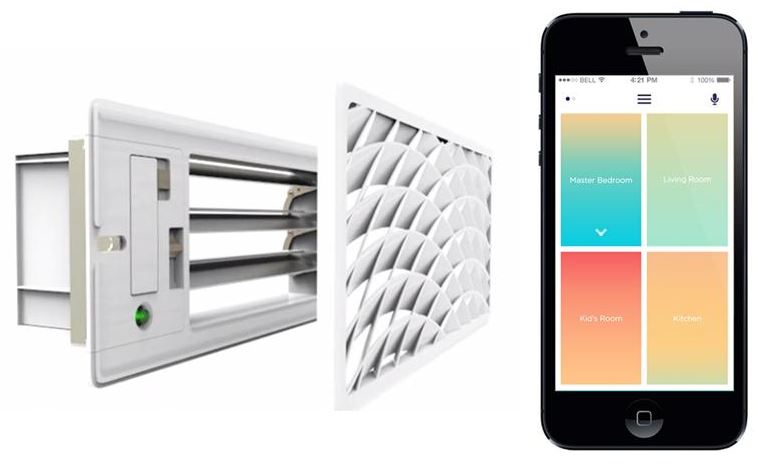 You will get better value out of every product that you use in connection with your Keen Home Smart Vents, and we recognize the awesome benefits that are offered by this one aspect. Overall, it's a high quality product that works as advertised.
It also fulfills a great need. It's something we may not have thought of before, but it's certainly something that would improve each one of our homes.