What happens after you move your tablet from one place to another? You go right back to stationary use. You sit on a couch, on a train, or on a chair in front of your desk. It's great to be able to take your tablet with you as you go from one place to the next. But you want stationary use to be just as functional.
Often times, that functionality is as simple as wanting to watch something on your Surface Pro, without having to precariously stand it against a pile of books. And that's exactly what drives people to pick up a docking station. Similar to wall-mounts for PC monitors, a docking station can help turn your Surface Pro into a stationary instrument.
You don't see many people using desktop computers without a desk. Doing professional work on a tablet without a docking station really only allows you to squeeze about half of the potential out of your tablet. With that potential unlocked, docking stations can help your tablet better adapt to drawing, painting, drafting, photo-editing, or otherwise staying productive.
Kensington SD7000 Surface Pro Docking Station
Quality office hardware can be hard to come by. Especially when you're searching for relatively niche equipment, and you're looking for something that isn't gaudy cheap junk. And that more or less describes the niche of the Kensington brand. They're all about delivering high quality equipment to a technological niche.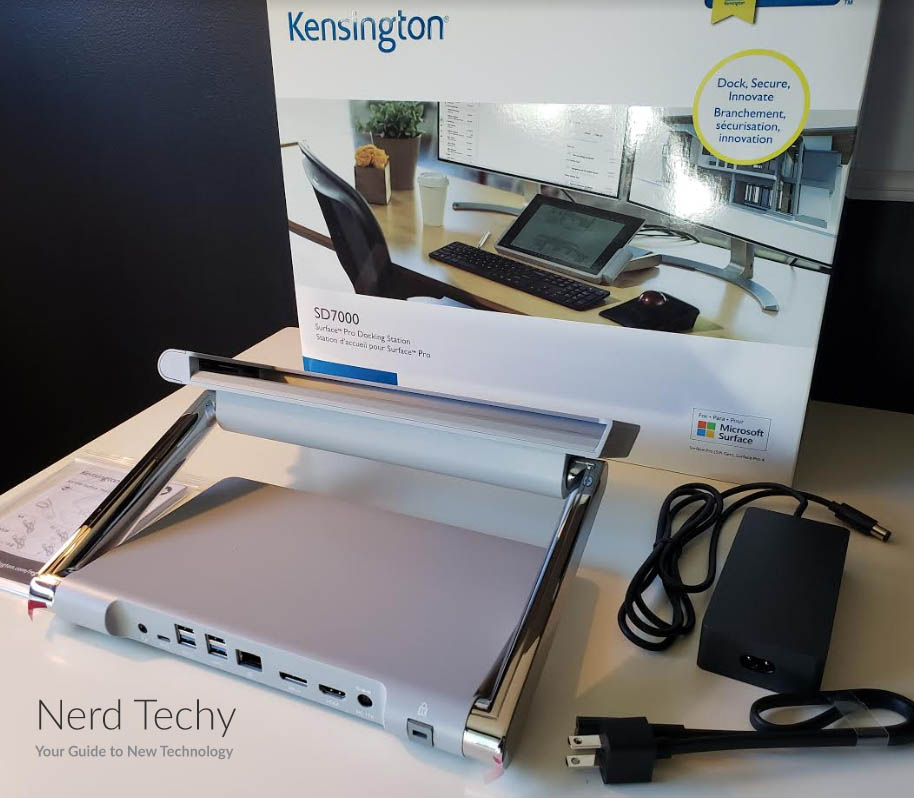 Compared to a one-size fits all type of option, where you simply have to hope things work out well for your particular use-case, the SD7000 was made specifically for the Surface Pro. Even more specifically, for the Surface Pro 4 and Surface Pro 5th Generation.
And not without good reason, they're among few tablets in the world which are worthy of a docking station to begin with. Let alone a docking station of this quality. Both in terms of its basic features and its material construction, the SD7000 stands up to close scrutiny.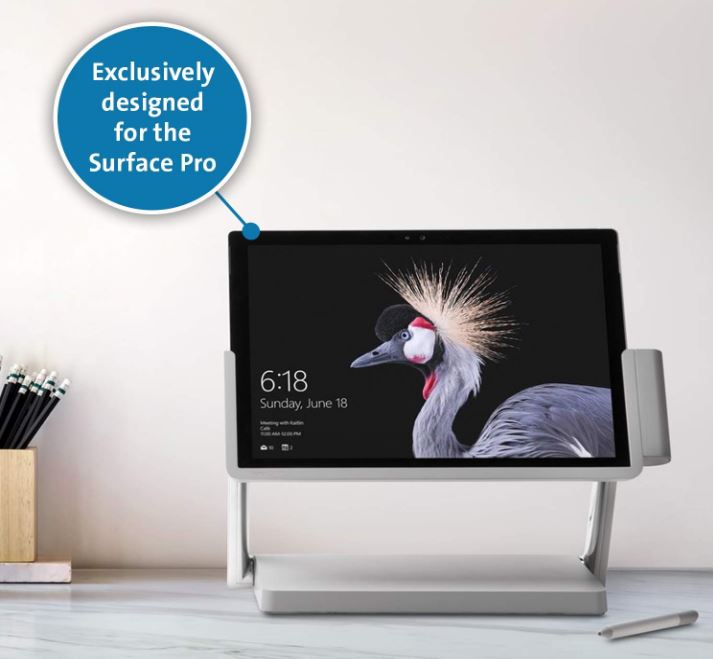 Build & Design
Constructed from a combination of smooth polymer-based chassis and stainless steel frame, from top to bottom, this station oozes a sense of quality. Its professional silver-gray design is a neutral element easy to introduce into any workspace. The docking space measures about 12 x 8 x 2-inches, designed to be the perfect match for a Surface Pro tablet.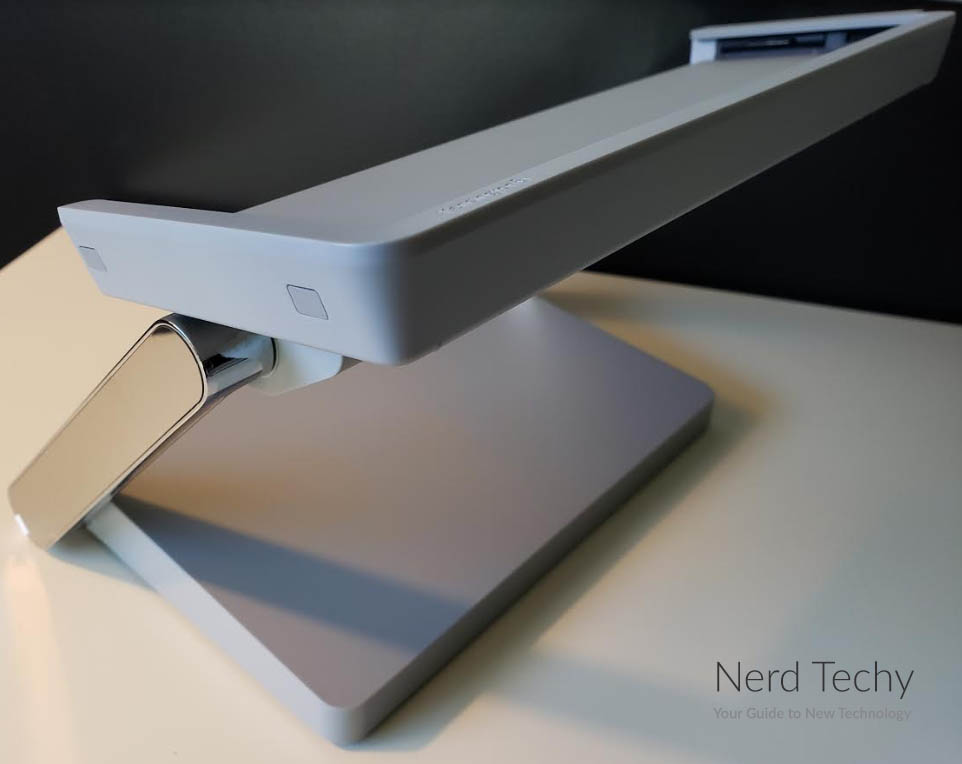 The docking space is held-up by a pair of 8-inch stainless steel arms. Centered beneath them is a horizontal stability platform that can effectively be used as desk space. And as a result this small-footprint design, the actual amount of desk space you give up while placing the SD7000 is quite miniscule.
Weighing just short of ten pounds, this docking station has a bit of heft to it. That hefty weight is evenly distributed along the bottom side of the docking station, granting it a low center of gravity. And it gives you a sense of confidence that the docking station can take-care of your tablet in the case of small bumps. It also allows the station to remain steady as you adjust your display.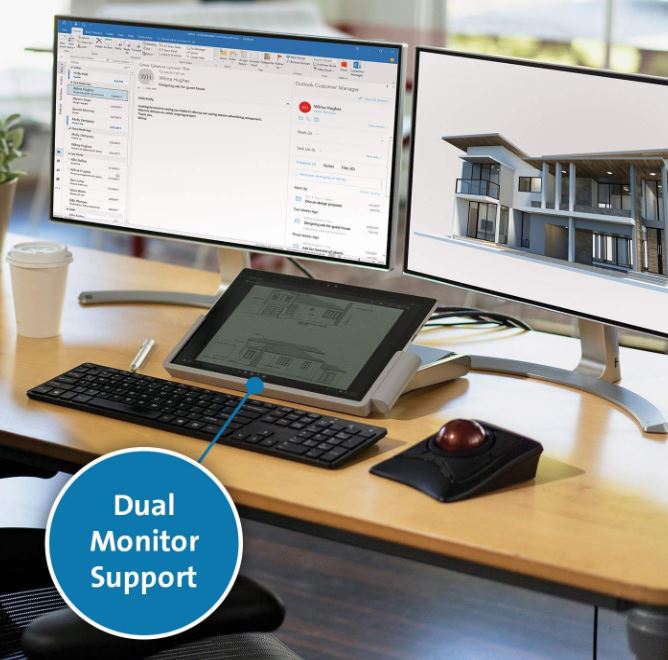 The quality of the construction is seamless and heavily utilitarian. As you grab the edges of the platform to raise and adjust the screen, it operates effectively the same as a stand for a high-end computer monitor. This allows you to effectively turn your tablet into a PC monitor. Though the construction is sturdy, you generally want to make these adjustments with both hands.
Ease of Use
Locking your tablet safely into the Kensington SD7000 Surface Pro Docking Station is quite simple. There's no special mechanism you have to use, there aren't any levers to pull, or screws to turn. You just slide your tablet into the top of the Kensington SD7000 Surface Pro Docking Station, and it falls into place. It's a fool-proof setup process, which surpasses the convenience of essentially any comparable stand.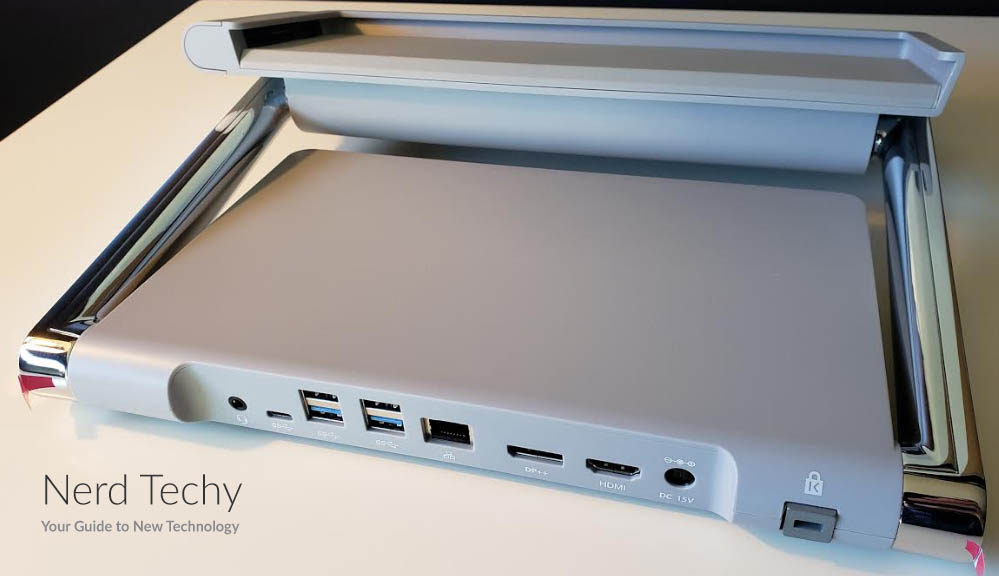 Operating with a fully articulating hinge, The Kensington SD7000 allows you to comfortably position your Surface Pro in almost any upright position. You can even adjust the display to lay perfectly flat in-front of you. While you can't turn the screen horizontally independent on the docking station, turning the docking station itself is relatively simple. Even with your tablet "installed", the total weight of the pair comes to only 12 pounds.
Along both sides of the docking space, there are wide, well-shielded magnetic arms. These magnetic spaces are mostly intended to a handy storage area for the Surface Pen, but you can stick other magnetic objects and notes there as well. Just another small detail that Kensington got right.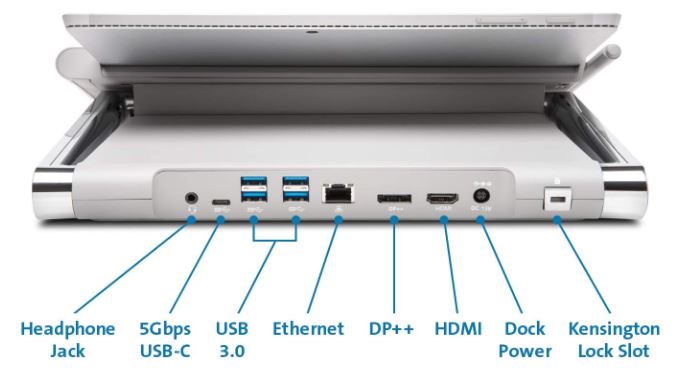 Adaptable Port Connections
With the inclusion of so many different ports, this docking station comes pretty close to adapting the Surface Pro into a full-fledged desktop PC. For starters, the backside of the docking station provides an array of Gigabit Ethernet ports. These make it simple to get a wired Gigabit connection for your Surface Pro, helping to make your connection as fast and reliable as possible.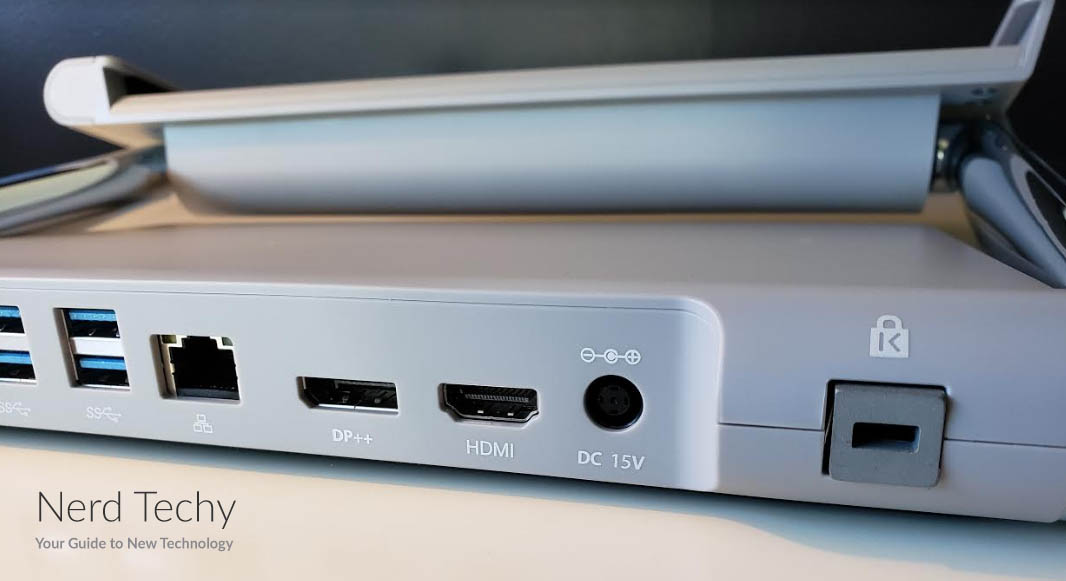 There are four USB 3.0 ports, each providing an impressive 5 Gbps of bandwidth to connected devices, which is perfect for moving files through the docking station. There's also one USB-C port intended for data synchronization, but it also provides 3A current, ideal for devices that need a rapid charge. The charging speed difference between 3A USB ports and 1A USB ports is in the ballpark of 20%.
With even more ports to provide, the SD7000 supports both dominant video formats of the day with one HDMI 2.0 port and one DisplayPort 1.2 port. These provide the bandwidth for fairly impressive video presentations, even by desktop standards.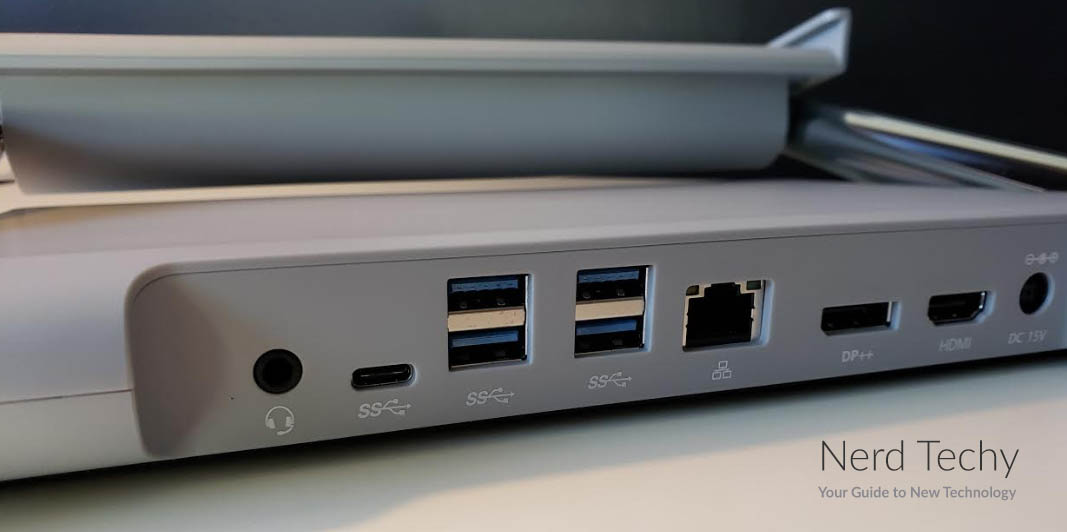 The docking station can help route 3840 x 2160 resolution with 60Hz resolution single monitor, or dual monitors at the same resolution with at 30Hz. Naturally, you can also head down towards lower resolutions and higher refresh rates. But its upper limits are what spell out the strength of the Kensington SD7000.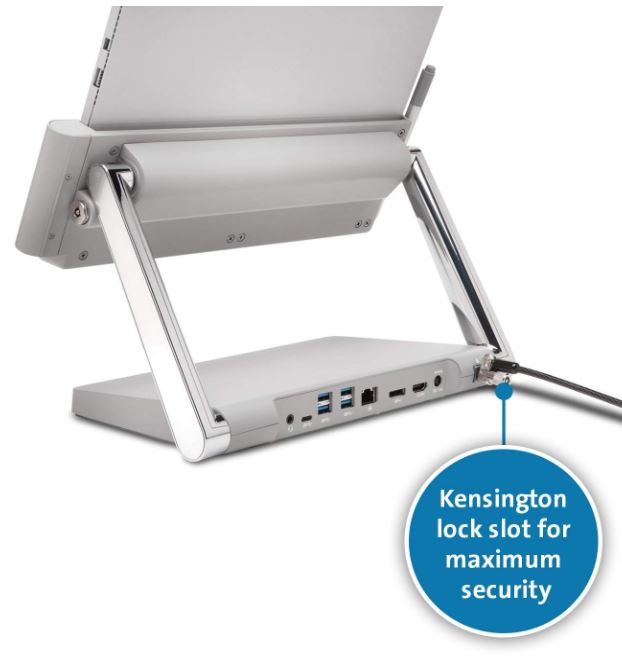 Security Options
The Kensington Surface Pro Docking Station also has a port that's unique to Kensington. It's a Security Slow port, which is made to be compatible with Kensington's proprietary security cabling. Sold separately, it's an optional cable you can use to help secure the docking station while you're not around. The cabling is similar to what's used on many bike locks, fairly thick and protective.
You need a specially-shaped cylindrical key to access the locking mechanism, which doesn't even resemble a locking mechanism to someone who isn't well-acquainted with the equipment. The key is fairly small and easily fits on an ordinary keyring. All in all, the cabling is a good way to keep your docking station from wandering off. It won't do anything to protect your tablet, but presumably you've taken it with you anyway.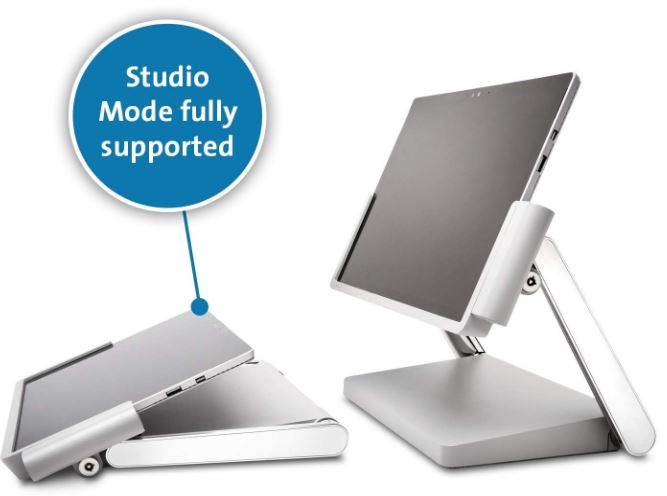 Lasting Power
For the most part, the SD7000 is a forward-looking design. It's most likely going to be able to continue to handle the next generation of Surface tablet, and even the generation after that. For anyone dedicated to Microsoft's operating systems, or anyone who loves their Surface tablet, that potentially makes a docking station like the Kensington SD7000 a rather valuable long-term investment.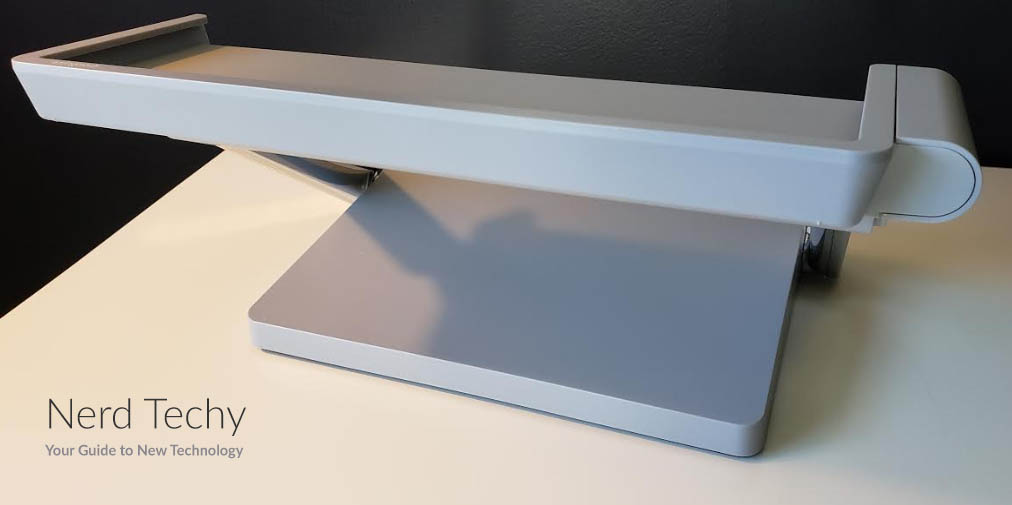 Of course, there's always the outside chance that Microsoft will decide to change the form-factor of their Surface tablets in a distant, future generation of the Surface Pro. It's promising that they've kept the Surface Pro's form factor steady so far, and that tablets tend to change size far less often than smartphones. But it's nevertheless something to keep in mind.
Other Considerations
It's important to keep in mind the locking module is optional. What isn't optional is Windows 10. Don't bother trying to connect your Samsung tablets or iPad, either. Devices need to connect to the Kensington SD7000 through Surface Connect. That means you'll need a modern Surface tablet, and you'll need that tablet to be running Windows 10.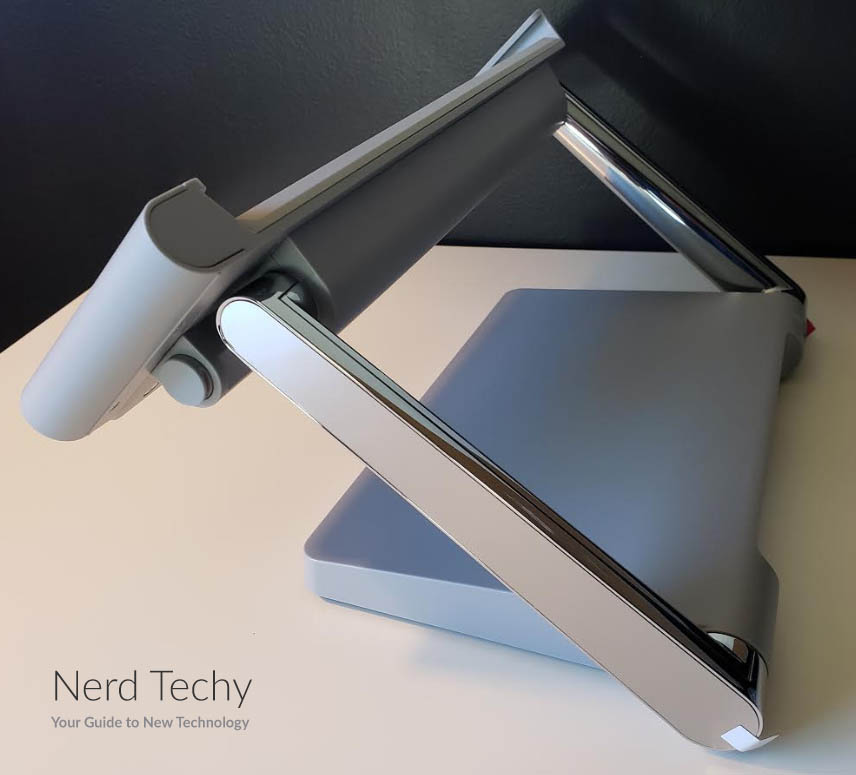 With those fairly simple requirements out of the way, you'll find that the Kensington SD7000 has largely direct, plug-and-play type installation. It allows you to get going without having to download drivers or bother with installations. You don't spend any time looking for software downloads, and you don't run into compatibility issues as long as you can keep to the basic size and operating system requirements.
With respect to added extras, the Kensington SD7000 Surface Pro Docking Station doesn't include much. They do provide a three-year warranty. For any device with moving mechanical parts, that's a nice assurance to have. And duration of the warranty heavily suggests that the docking station will ultimately outlive your tablets.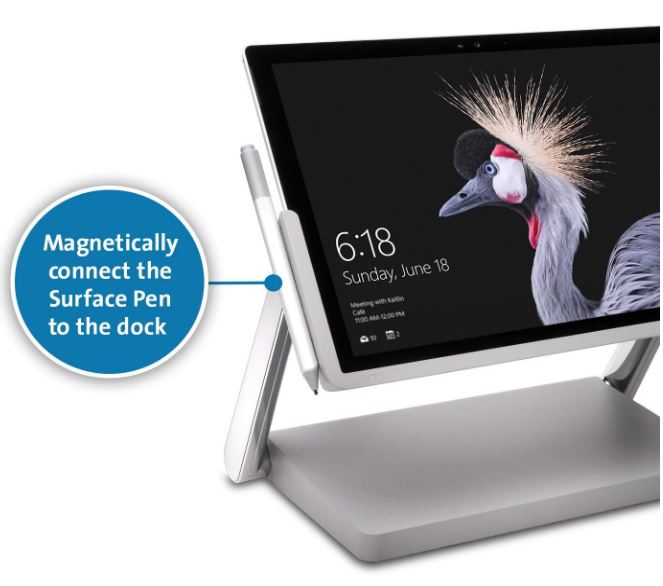 Who Should Choose the Kensington SD7000 Surface Pro Docking Station?
If you sink time into your tablet, it's easy to see why you'd want to pick up a docking station. Depending on what you're trying to do, it can actually multiply your productivity. And the SD7000 Surface Pro Docking Station provides just about everything you could want from professional grade equipment, provided that you're using a Surface Pro 4 or Surface Pro 5th Generation tablet.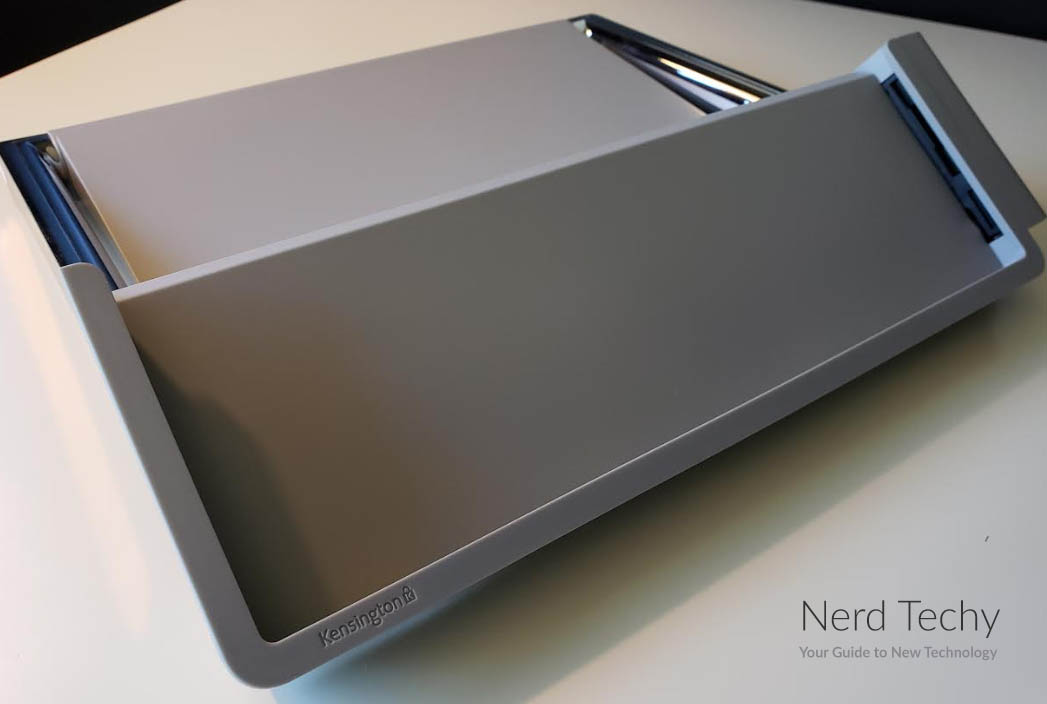 Helping your tablet deliver on its promise of adjustable portability, The Kensington SD7000 Surface Pro Docking Station can potentially be a smart investment. It really just depends on how you use your tablet, and how you want to use your tablet. Giving desktop-like powers to a fully portable device, and with forward-facing port design, this docking station could plausibly end up seeing a decade of use.
Perhaps more people would want desktop computers if they could hit an eject button, and a laptop popped out for you to take with you. That's essentially what the SD7000 does for your tablet. It helps give your Surface Pro all the support it needs to be a fully effective workspace tool. And that makes the Kensington SD7000 a great pick for just about anyone who uses their Surface Pro in a professional capacity.