SoundPeats accurately markets the TrueEngine 2 earbuds as the world's most advanced TWS earbuds available on the market. When they first decided they wanted to build these high tech masterpieces they threw up a Kickstarter campaign with a development goal of $15,000 that they hit in under 15 minutes. There was so much demand in fact, that they ended up having over $325,000 pledged with over 4,500 backers all demanding that these earbuds get developed.
This is all for good reason too since the TrueEngine 2 earbuds are surprisingly great. The SoundPeats brand itself was only funded in 2010 so to see them engineering such high quality products is shocking. Though considering their mission is to engineer the most comfortable fit and superior audio experience for all urban sports lovers, perhaps we shouldn't be as surprised as we are. It is fair to say that most company missions are marketing blurbs more than commitments, however for SoundPeats it seems to be a promise that they are actually fulfilling.
With the proliferation of wireless audio products it can be a bit overwhelming making a purchasing decision and the newest shiniest option isn't always the best one. So what is it about the SoundPeats TrueEngine 2 earbuds that stands out?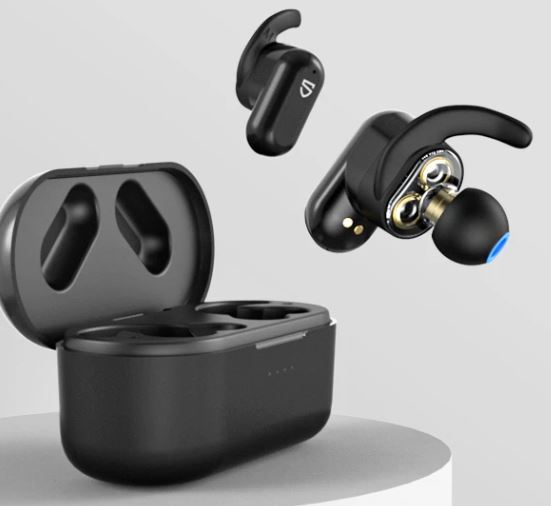 Features
To start off there is a really wonderful feature that allows you to use a single earbud in mono mode as long as you leave the other earbud in the charging case. This feature is incredibly convenient when you need to multitask. For example, if you wish to listen to an audiobook or some music but also need to be aware of people around you trying to get your attention, you can jump into mono mode and maintain situational awareness.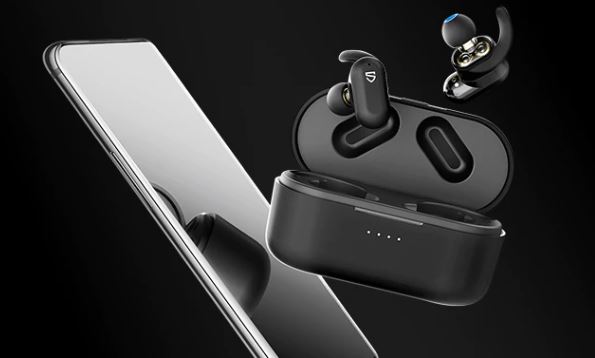 Many might be thinking that they can just choose to use one ear with any pair of headphones but this is just not the same. With Mono mode you'll still get all of the audio quality delivered to the single bud whereas many songs generate different tones on different ears at different times for the surround sound effect this causes. An example of this would be if you have ever heard a surround sound effect where it sounds like something is circling you or coming from behind you. Without both earbuds in, you would simply not hear the dedicated sound that was assigned to a single bud at a time. With Mono mode you may not get the surround sound experience but you also do not lose any sounds that you should be hearing.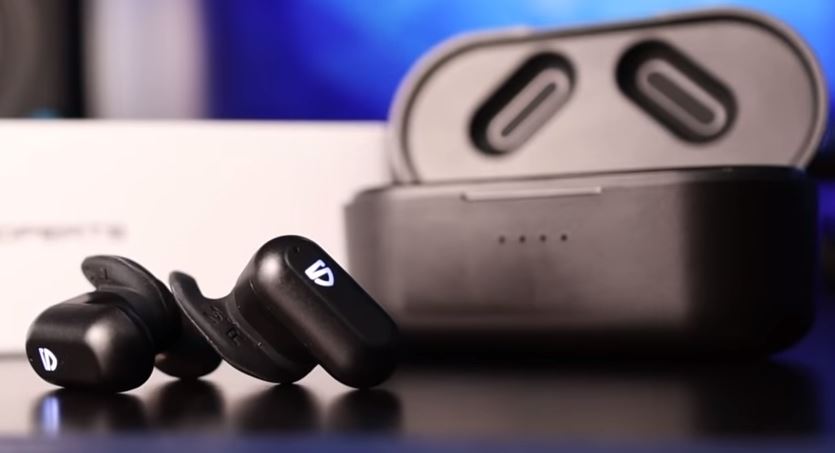 This feature takes full advantage of the latest Bluetooth 5.0 technology and would have been impossible with previous versions of Bluetooth though we will discuss that in the connectivity section in a bit. Because they were designed for 'urban sports' they have an IPX5 rating. At IPX5 they are not fully waterproof so I would not submerge them in water, however they should be able to handle all the sweat you can drip on them so head to the gym and push them to their technological limits for the sake of science.
Build & Design
Some might not like the slightly bulky part of the earbuds that stick out of your ear however these do help pack in all the cool technology that makes these earbuds so great. The size also allows it to house a larger battery greatly extending the battery life over the micro earbuds that have no protrusion outside the ear. These also have an EarFin which is a patented design from Freebit. The EarFin keeps the TrueEngine 2's secure in your ear no matter what physical activity you find yourself engaging in. From dancing to basketball or if you just like standing around shaking your head.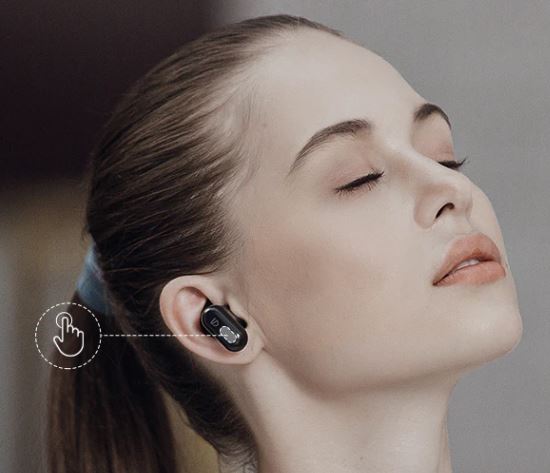 The headphone dimensions are 26 x 19.6 x 31 mm with the silicon earmuffs and the charging case is 86 x 40 x 41 mm. As of writing this, they only come in black but luckily black pretty much goes with everything. Even though they are small, some people just wont be able to get over the protruding section that enables the touch controls. If you are one of those individuals that just wants smaller earbuds then the best option for you is the CrazyBaby Nano 1s which are by far the smallest earbuds we have found. Just remember that size isn't everything, it's about how much you can put into the small package that counts.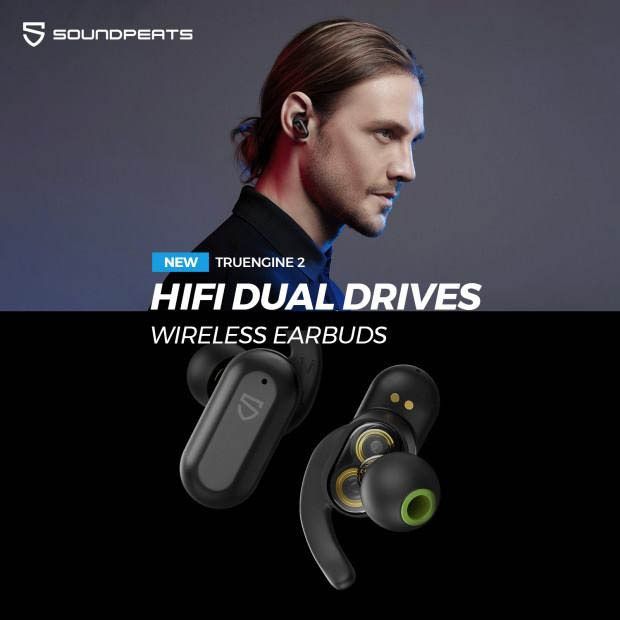 Battery Lifespan
Now we are getting to an element of earbuds that causes endless frustration that our corded brethren don't have to worry about. Of course, we are talking about battery life. Packed into these small earbuds is a 55mAh battery that gives you up to 6 or 7 hours of battery life and when paired with the charging case you get a total of 30 hours of play time before having to plug in. From zero power to fully charged you can expect around a 2 hour total charge time.
With the earbuds inside of the charging case you are looking at a total weight of 78.1 grams making these incredibly light yet surprisingly sturdy. Though this is not the greatest battery life in either the earbuds or the charging case it is still quite respectable and perhaps the only thing about this product that is average. If battery life is really your main focus you should definitely check out the Axloie Attitude X9P's with its charging case that gives you up to 130 hours of play time and can be used as a power bank for charging any USB powered device like your phone.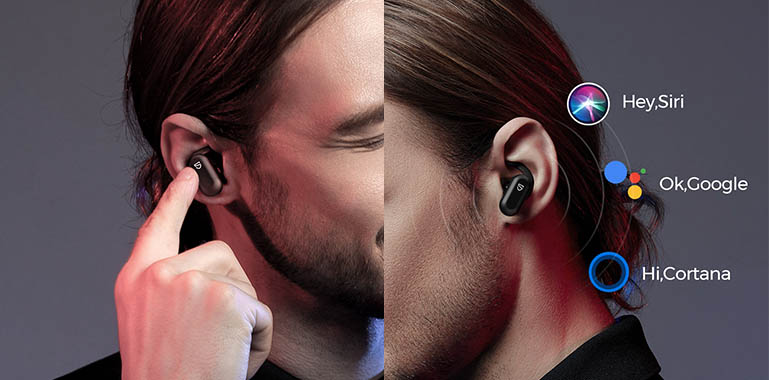 Audio Quality
Any wired or wireless earbuds being designed today are either going to utilize dual driver technology or they are going to be designing obsolete earphones. Single driver options suffer from an inability to accurately represent sound across many frequencies without interference, resulting in muddled sound quality. The dual driver technology is superior because it has two drivers in each housing instead of the usual single driver. The biggest advantage with using two drivers is the ability to tweak individual sound elements for delivering a powerful bass but without the distortion you'd normally get with a single driver unit.
The advantage that SoundPeats has over other dual driver options is that they own a patented design of dual dynamic drivers plus the TrueEngine Crossover enabling them to separate audio signals in varying frequencies and generate them individually. The ultimate result of doing this is a balanced partition that ends in a sublime sound quality in Hi-Fi audio. They operate at a frequency of 20-20000 Hz and have an impedance level of 16 ohms.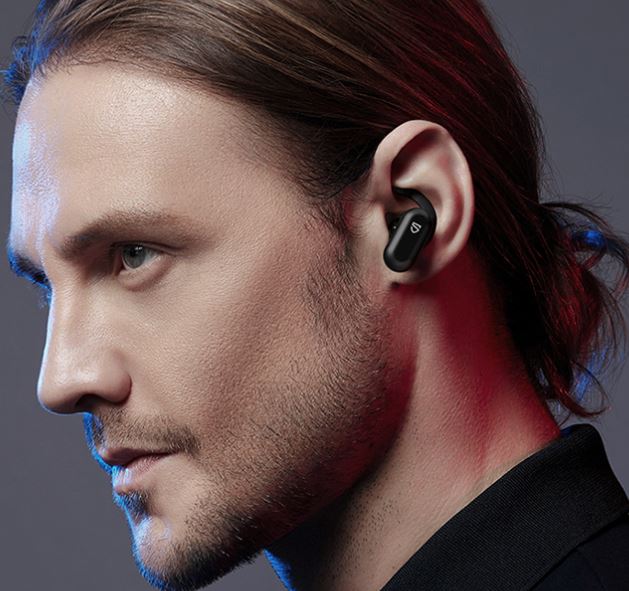 Beyond the driver technology you have the beryllium speaker design which is perfect since it is incredibly sturdy while also being shockingly light. This means you get the full spectrum of crisp treble to deep bass delivered from the composite diaphragm driver. Not only that but there's integrated AptX technology that helps to optimize the audio transmission process, helps lower latency, and results in lossless sound. Then to top it off there's AAC decoding which has been designed to succeed the MP3 format as the dominant audio format. The AAC format achieves greater sound quality than MP3 at the same bit rate.
Considering you purchase headphones, and earbuds for their ability to deliver sound to your ears, that single feature is the key factor in every purchase decision. For the TrueEngine 2 earbuds, it's a no-brainer. From the APT-X, the CVC Noise-cancellation, to the previously mentioned dual driver technology you will be hard pressed to find a better pair of earbuds that can compete with the price range of them. They also come with a dual mic for excellent voice audio during calls. The addition of CVC noise cancellation helps ensure there is no degradation in sound quality due to background noise.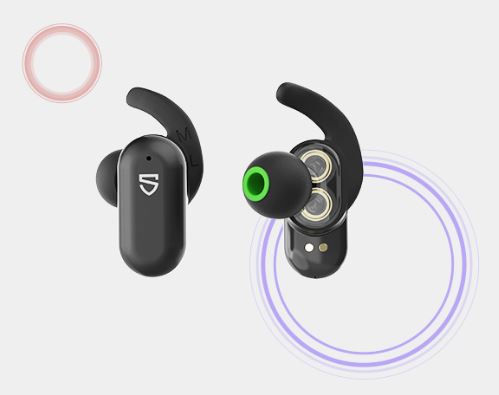 Wireless Connectivity
Despite all of those features previously mentioned, it doesn't end there. The TrueEngine2 earbuds also come with QCC3020 Boosted Hi-Fi sound. This is the latest Qualcomm chip for extremely low power Bluetooth connection that extends the battery life and helps produce a stable audio stream. As discussed previously, the feature that enables the individual unites to pair to your phone simultaneously or be used in mono mode, is the utilization of Bluetooth 5.0. It has what's called "Dual Audio" that allows a device to connect to two different Bluetooth peripherals at the same time. This has been used in wireless speakers to allow them to pair together and create a surround sound functionality over Bluetooth.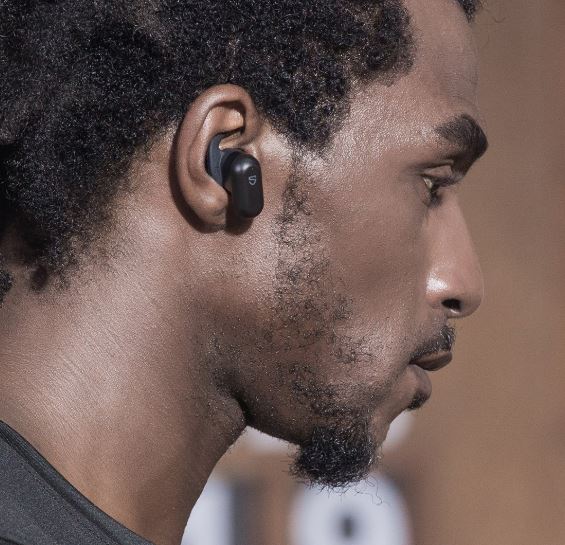 Should You Buy Them?
Despite the fact that the TrueEngine 2's were built for urban sports and individuals with a very active lifestyle, you can still be a lazy person and enjoy them. Though hopefully you at least feel slightly guilty for not pushing them to their limits like they were designed to be. After all, if you were born to climb mount Everest but were locked on an island with only a few small hills to climb, you wouldn't be too happy about being unable to fulfill your potential and purpose. Fortunately for you however, these are earbuds and therefore have no feelings or ability to understand what purpose even is, so feel free to use them however you please.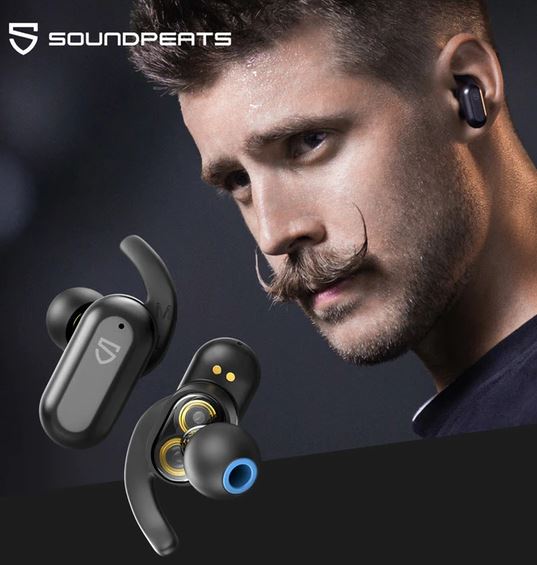 All jokes aside, these are packed full of top of the line technology and deliver amazing quality sound – which is what counts. In the box you can expect the USB-C charging cable, a few sets of the earFins and silicon earmuffs along with the charging case and the earbuds themselves. For individuals with an active lifestyle these were designed for you and you should not hesitate to grab a pair.