Drone technology has recently gone through an explosion of growth. Twenty years ago only wealthy hobbyists and professionals had access to any sort of flying RC products. Now they are everywhere and incredibly affordable. There are a lot of companies making drones and many of them are developing great quality products.
With as many available options it is easy to get swept away and go into analysis paralysis. However, to start your journey toward drone supremacy you have to begin by simply picking the drone that works best for you. To do that you must understand the reason you want the drone in the first place. There are quite a few reasons to buy a drone but the best one is always the fact that drones are a lot of fun.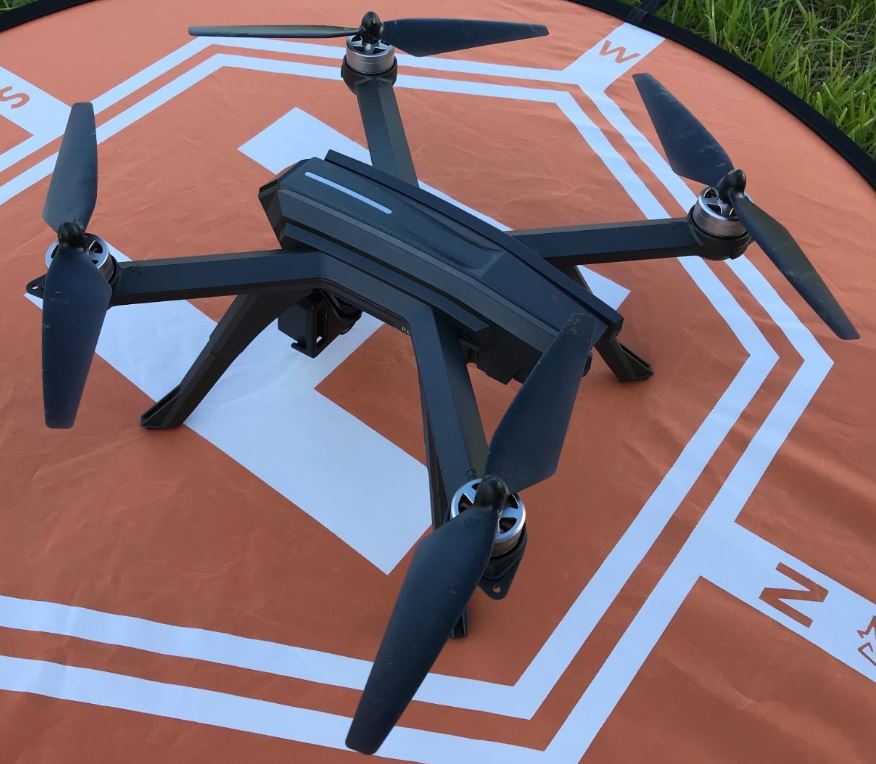 From aerial photography and videography, to agriculture and farming, drones are truly multipurpose in nature. They are even used in commercial and industrial companies for inspections, security, surveying, and providing aerial views of a worksite. Aside from the practical uses, drones have surged in popularity for their competitive potential with drone racing.
Though the Potensic D85 is faster than an average consumer drone, the drones they use in races can reach speeds of 120 mph which far outclasses consumer grade options. One very cool use is that drones have even been used as a replacement for fireworks by networking thousands of them that all have LEDs attached, and programmatically perform a light show unlike any other in the history of our planet.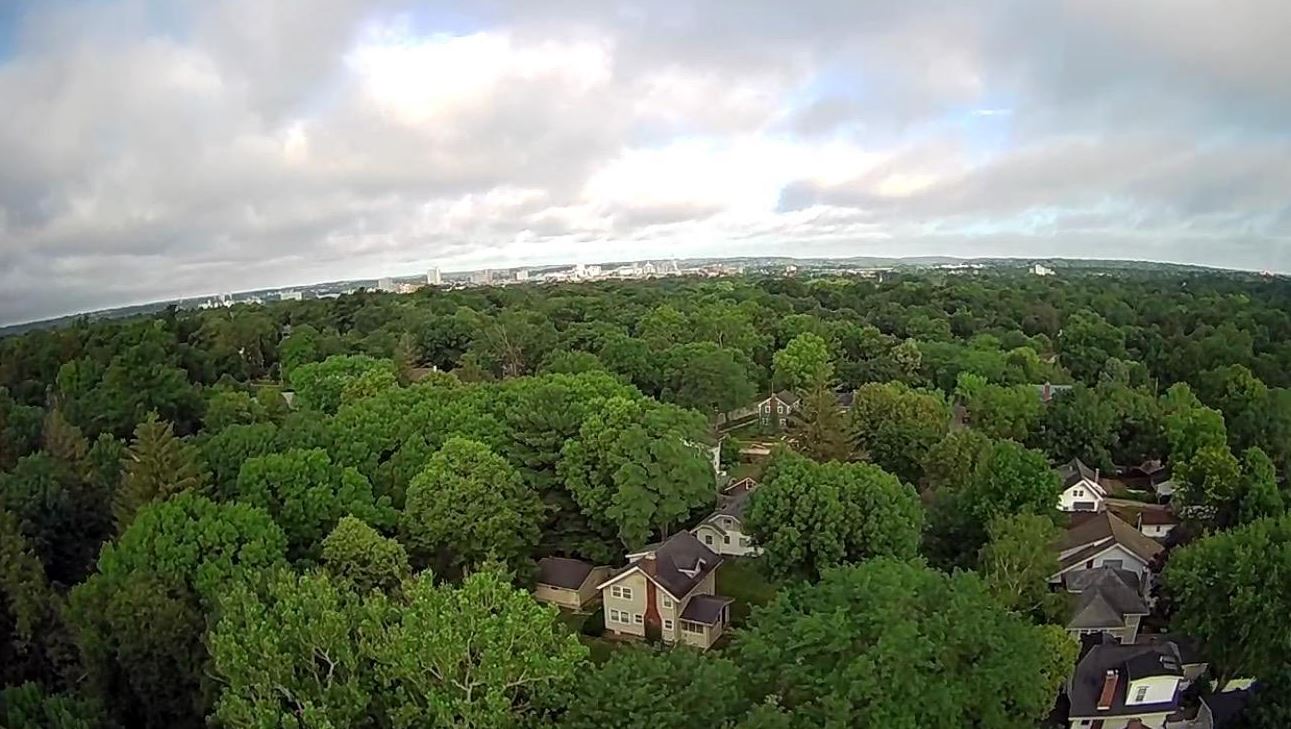 So whether you are plotting to start your drone delivery service, film amazing cinematography, fight fires with an army of water balloon bombers, or just want to go to the park and fly around for the fun of it, a drone is a great purchase and the Potensic D85 offers a lot to like. From the 1,500 meter flight distance to the replaceable 2K HD action camera and flight remote controller with a mount for your phone.
The features on this drone make it perfect for first time drone owners as well as individuals looking to get a drone for photos and footage. Drones can help you get footage or photo angles that would otherwise be impossible, and that can help set you apart.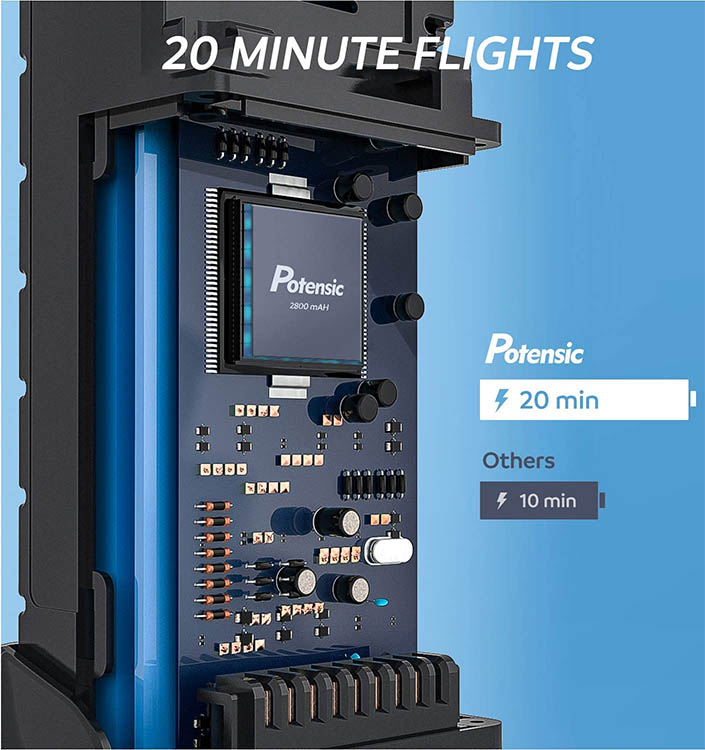 Design & Materials
This drone has a very unique look about it. With it's long legs and camera mount in the front, this drone is clearly both high quality and well made. The legs provide excellent landing capabilities and protection for the mounted camera.
With regard to the camera, you can detach it from the mount and easily replace it, should you ever need to do so. You can choose to mount third party cameras including a GoPro, or the Apeman Trawo A100 4k Action Camera.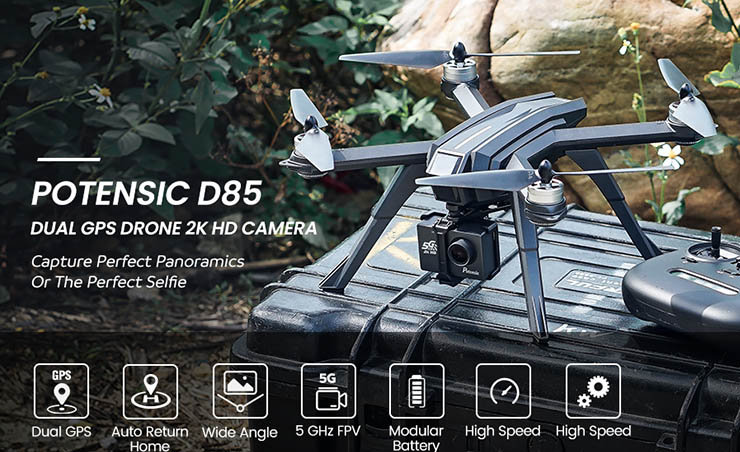 The dimensions of the drone come in at 10 x 15 x 10 inches and it weighs a total of 1.172 pounds. Because of it's weight and the new FAA regulations on drones, you do need to register this drone with the FAA to avoid any fines. The built in camera mount only allows for a fixed camera so you cannot change the viewing angle on the camera directly.
The body is made from Acrylonitrile Butadiene Styrene known as ABS plastic. ABS is a thermoplastic polymer that has a melting point of 221 degrees Fahrenheit so even if you left this drone out in the sun you wouldn't have to worry about any deformation from heat exposure.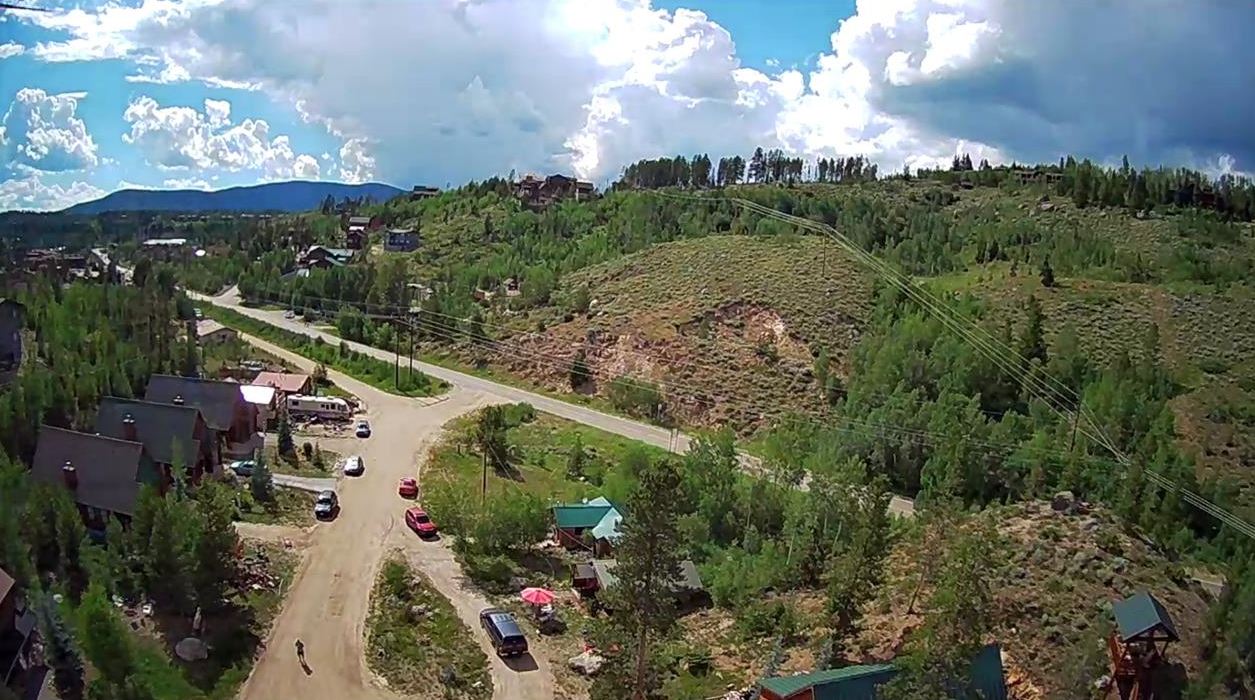 That said, I would not expose the drone to temperatures over 150 degrees for any extended period of time. ABS also has a very strong resistance to corrosive chemicals and physical impacts making it ideal for drones as it is both light weight and durable.
Controlling the Drone
Due to the 5g first person view video transmission you get the option of multiple flight perspectives. From attaching the phone to the mount on the remote control, to wearing it on a google VR headset (or any VR headset your phone is compatible with) and getting the true first person flight experience.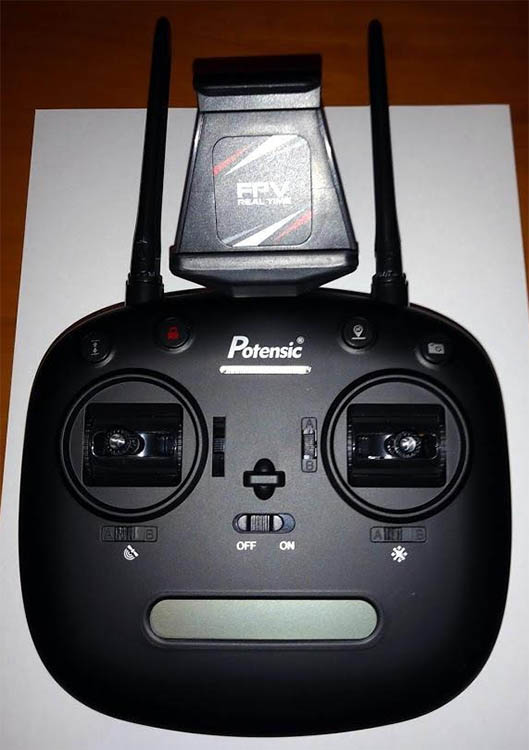 The controller that comes with the Potensic D85 makes it very easy to perform aerial maneuvers to show off your piloting skills. If you really want to show off you can hook up the phone to a VR headset and have your friends experience a vertiginous tour of your surrounding area.
What makes the drone most fun to fly is the fact that it reaches speeds of 50 kilometers an hour and has a remote distance of 4900 feet though the camera transmission distance only ranges 1600 to 2620 feet.
A very nice feature is the auto return functionality. If for any reason your remote connection to the drone should get interrupted, the flight control system on the drone will automatically control the aircraft back to the point of origin. This is possible because of the built in GPS that accurately isolates the drones position and the position of the controller.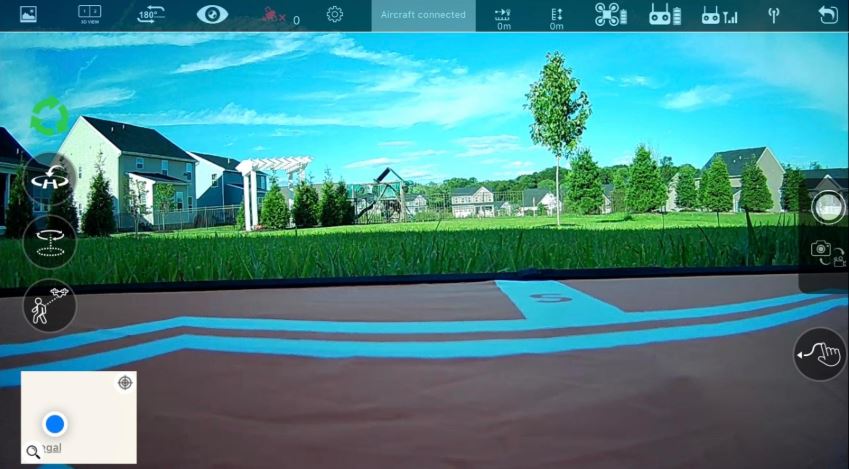 The only downside is one that you see on the majority of drones available for an affordable price, and that is the battery life. The battery life on the D85 is about 20 minutes of flight time. It has a 2800mAh 7.4V lithium battery that can be swapped so if you buy multiple batteries you can extend your flights.
Despite the option to replace the battery, it is unfortunate that the battery technology has not gotten small or light enough to get a few hours of flight out of drones this size. But this is a pain point that most consumer drones are going to experience.
Because this drone is controlled via Wi-Fi, you can actually hack your own drone and program in flight paths. There are a few drone control python libraries available on Github so if you have any experience programming you can connect your drone to your home Wi-Fi to start. This is a feature not many people will likely use however it is very cool nonetheless.
As an experiment we took the drone and programmed in a flight path that had the drone fly around as an aerial security camera. If you are really good you can even program in facial recognition and have your drone text you pictures of people that enter a preprogrammed security zone. You can create your own army of security drones that have set patrol zones just like in your favorite video game.
However you decide you want to utilize it, there is enough flexibility to suit your needs. Our favorites are the VR headset FPV flight function as it is an incredible experience and never seems to get old. The FPV mode also puts you right into the action for recording high quality video or taking photos, whether it is for Instagram or professional pictures for your real estate business.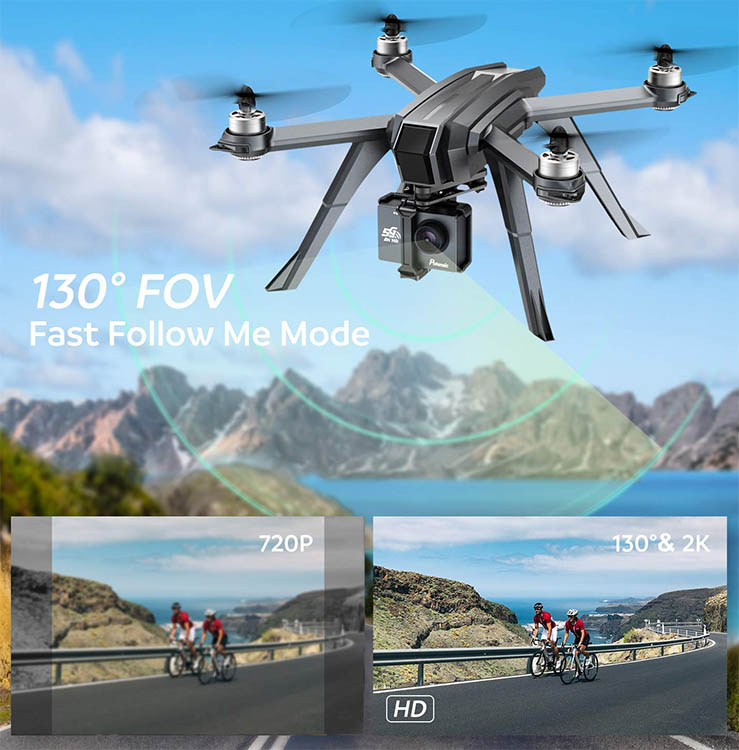 The camera quality is actually high enough that if you wanted to start your own real estate photography business you could do so and there are enough agents in every city to provide plenty of business opportunities.
The Drone's Camera
The 2k action camera that comes with the Potensic D85 is truly impressive. It has a 130 degree wide angle lens capable of capturing amazing visual shots. During flight the video quality remains smooth, allowing you to record great quality video and photographs. This drone is ideal for drone photography without requiring any additional modifications or third party addons.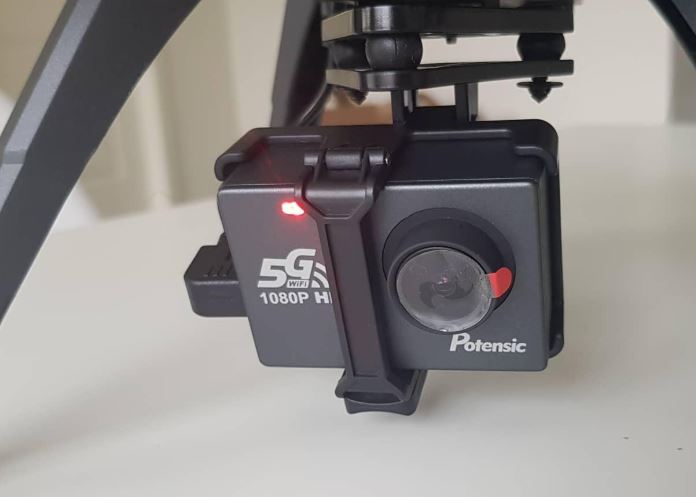 As previously mentioned you are able to easily disconnect the camera that is included with the drone and replace it with the option of your choice. If you do decide to replace the camera we recommend you do so with a durable one just incase you experience any piloting errors and make an emergency crash landing. Despite the ability to replace the camera it is nice that the camera included is such a high quality one. This helps cut down the additional cost of buying a camera like you would need to do with the DJI Phantom Drone.
Other Considerations
When you open the box you can expect to find the Potensic D85 itself of course, along with the remote controller, the 5g action camera, the propeller set, charging cable, battery, and user manual. Some factors that you might enjoy include the 'Follow Me' and 'Orbit' modes.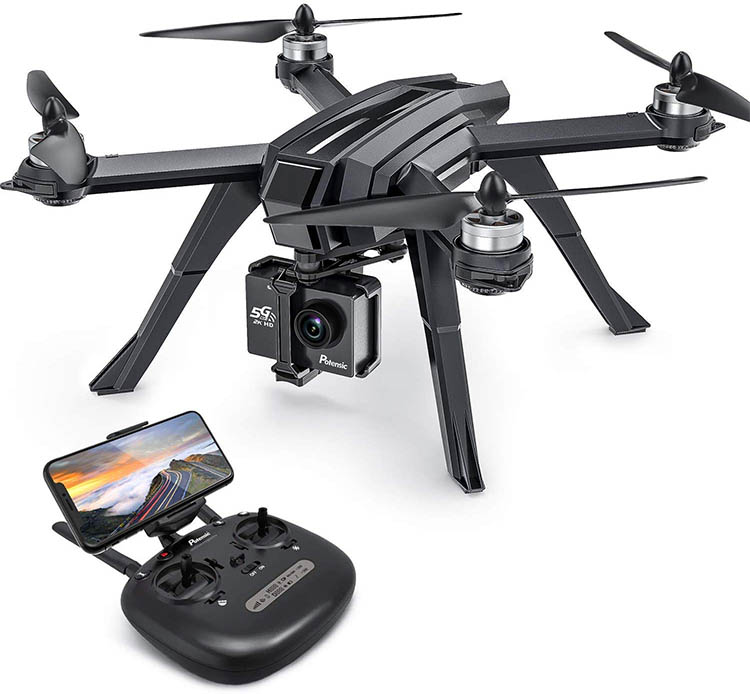 With the 'Follow Me' mode activated you can pop on your VR headset and finally see what it would be like to live in third person. This mode is actually quite useful if you are trying to capture action video while engaged in some kind of sport. Since the drone is fast enough it can even follow you while you mountain bike or snowboard.
This is an exceptional drone with great build quality, the right features, and a cool design. So whatever your reason for wanting to buy a drone in the first place you might want to look into the D85. Naturally there are some limitations that include weight limits. So do not expect to be air lifting people out of parks or delivering heavy packages with this drone.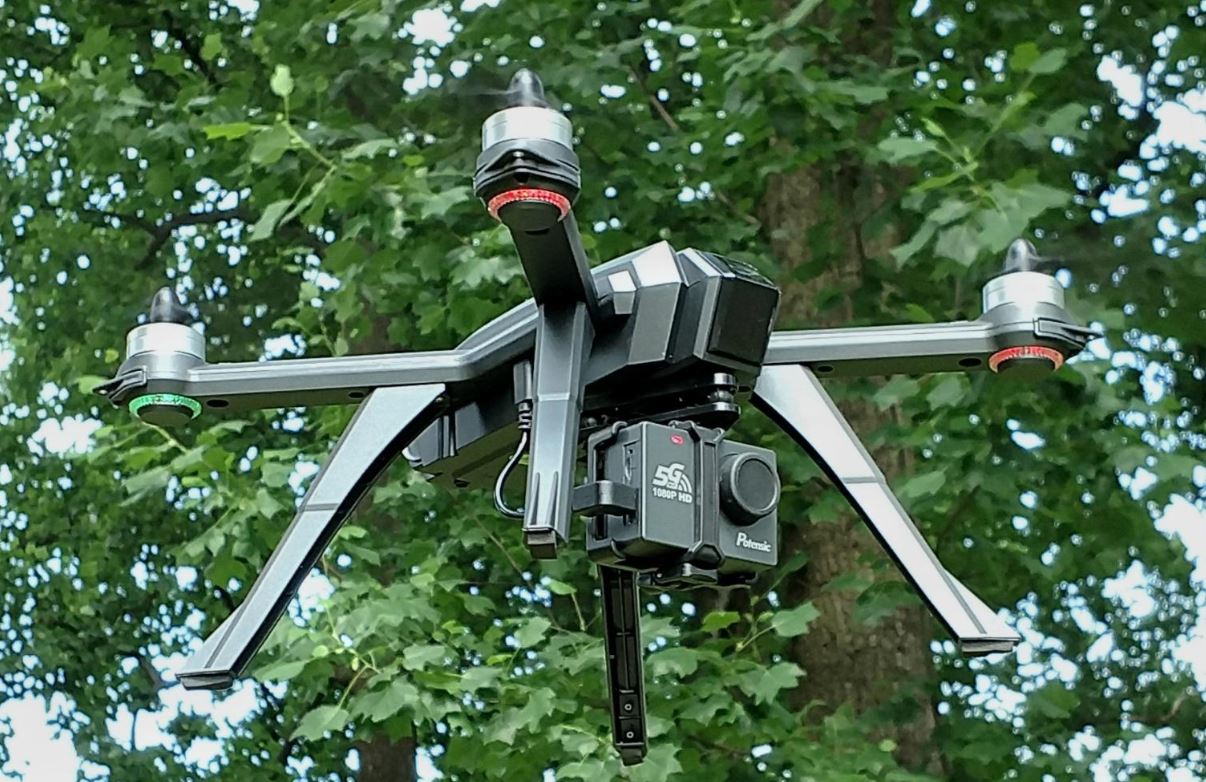 In the end, whether you are trying to engage in aerial photography, want a patrolling security camera, or just want to have fun with an FPV drone, the Potensic D85 FPV will get the job done in style. Thanks to the extremely good remote distance, the built in stabilizing for a smooth flight experience, the very fast top speed, and an easy to use controller, you should get a lot of fun use out of this drone.
We would love to see some of the videos or photographs you take with your drone so make sure to comment below and share links to your Instagram or other photo sharing site of choice.
Meet Derek, "TechGuru," a 34-year-old technology enthusiast with a deep passion for tech innovations. With extensive experience, he specializes in gaming hardware and software, and has expertise in gadgets, custom PCs, and audio.
Besides writing about tech and reviewing new products, Derek enjoys traveling, hiking, and photography. Committed to keeping up with the latest industry trends, he aims to guide readers in making informed tech decisions.