Many types of different earbuds are made for many different purposes. Sometimes you want earbuds that can last for literal days of consecutive use. Other times you want earbuds that are great with noise isolation. Finding the right pair tends to be about understanding what would be best for you.
Kharbon: The Longest Lasting IPX7 Wireless Earbuds
Kharbon IPX7 Earbuds are a great example of exactly how niche a pair of earbuds can be. On one hand, it uses a combination of modern wireless technologies, made to help ensure these earbuds maintain a stable sync. On the other hand, much of what makes these earbuds so unique has little to do with their connectivity at all, but instead with their comfort.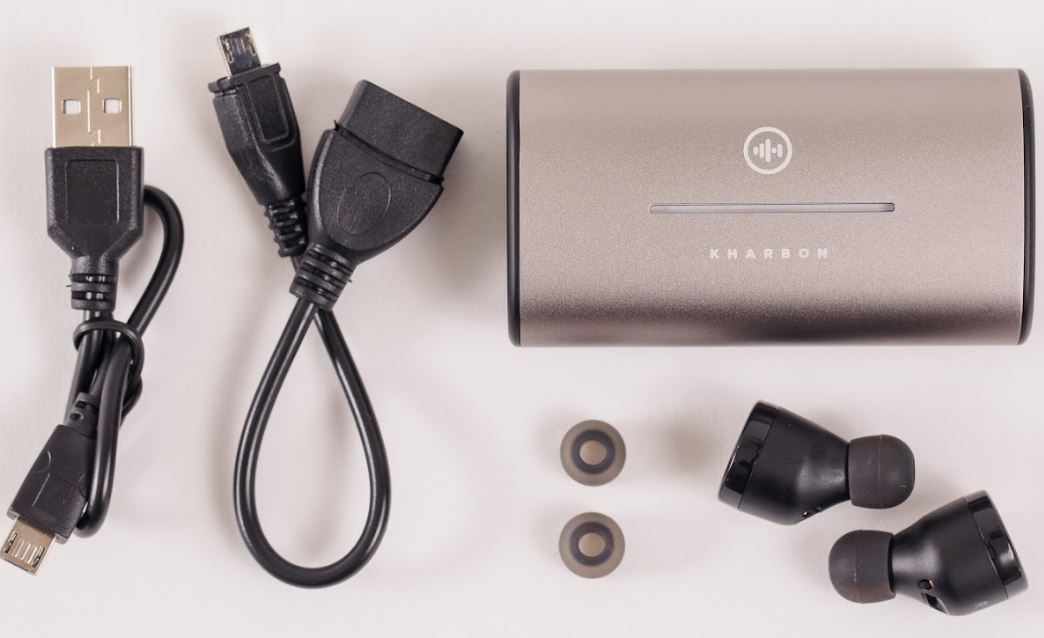 Because these earbuds were designed by ergonomic specialists to help create a more reliable listening experience. And that's quite an achievement because in-ear headphones can be uncomfortable by nature. Shoving something inside your ear canal can easily feel invasive and uncomfortably. But finding a better fit isn't impossible.
Kharbon claim to be among the world's first earbuds that are made with an ultra-ergonomic design. That's probably true, simply because of all the attention to detail they've paid. But how great they fit doesn't totally overshadow their delivery of essential features. With all that's already been said, it should be pointed out that these earbuds also possess one of the longest battery lifespans you'll find among any pair of wireless earbuds on the market.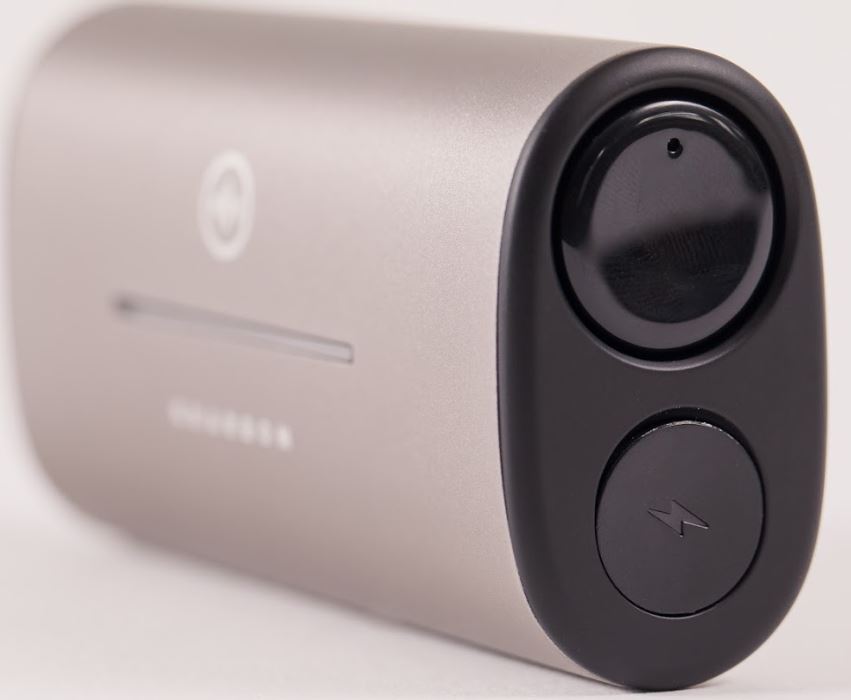 Design & Layout
What exactly does ergonomic mean when it comes with earbuds? Well, part of what it refers to is how Kharbon earbuds make use of an extended in-ear design. It sits a little deeper inside the ear canal than some people may be used to. But this deeper positioning inside the ear is actually excellent for blocking out sound from your environment, very similar to wearing a pair of earplugs. And greater noise isolation invariably translates to a better experience with your earbuds.
As their name suggests, the Kharbon earbuds are made with an IP67 water resistance certification. That's actually one of the stronger water resistance certifications out there. It indicates you can throw these earbuds into a pool and not have to think twice about it. Naturally, that also includes protection from more mundane sources of moisture, like rain and sweat, and even protection from sand and grit.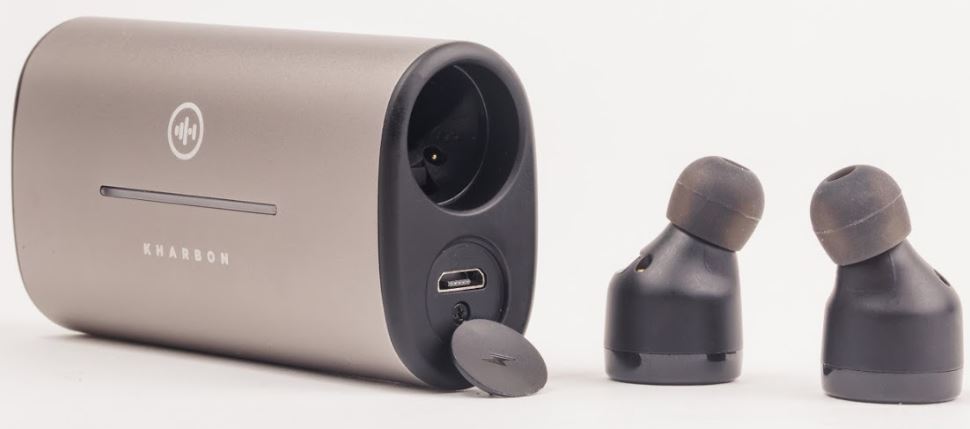 Similar to a lot of modern wireless earbuds, controlling Kharbon is mostly done with single or double taps on the outside of each earbud. Taps on the left will help lower volume, while taps on the right will raise it. Pretty intuitive and straightforward stuff. Once you've memorized all the tapping patterns, you'll find these earbuds allow you to play/pause, skip between tracks, affect volume settings, answer calls, and even initiate voice assistant commands. Pretty all-encompassing.
The only thing that isn't big about these earbuds is their charging case. It measures approximately 3 x 1.6 x 1 inches, making it pretty close to average when compared to similar earbuds. The fact it's actually about average-sized is actually impressive considering how much power is packed inside, which really tells you how smartly they've designed the case to waste no space.
Though it does feel a little weighty because it weighs about a fifth of a pound with the earbuds lodged inside. Moreover, the case itself is constructed from a fairly sleek stainless steel body. That helps protect the unit against shock and short drops, but it also contributes to that fairly weighty feel you have when it's in your hands.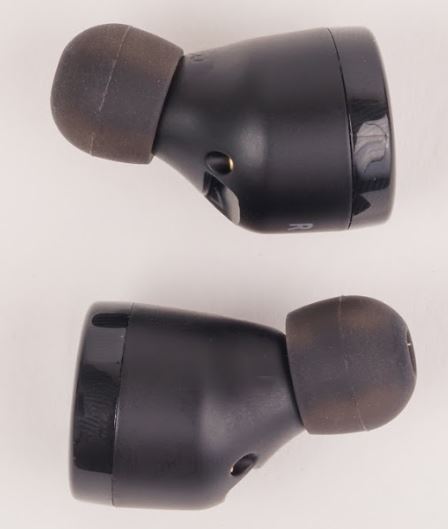 One thing that's easy to like about the case is how it uses a reasonably clever magnetic locking system. The general idea is to help keep the buds in place until you're ready to use them, and it does that job quite well. Though plastics can crack and fabrics can tear apart, magnets may hold their charge for thousands of years.
Carrying around such a large battery would make a little less sense if this case couldn't also be used as a power bank, but of course Kharbon has designed their case to do that, too. Naturally, if you start recharging your smartphone from the case, you're not going to get as many charges for your earbuds. And larger devices can actually sap the battery pretty quickly, but we'll get into that more a bit later.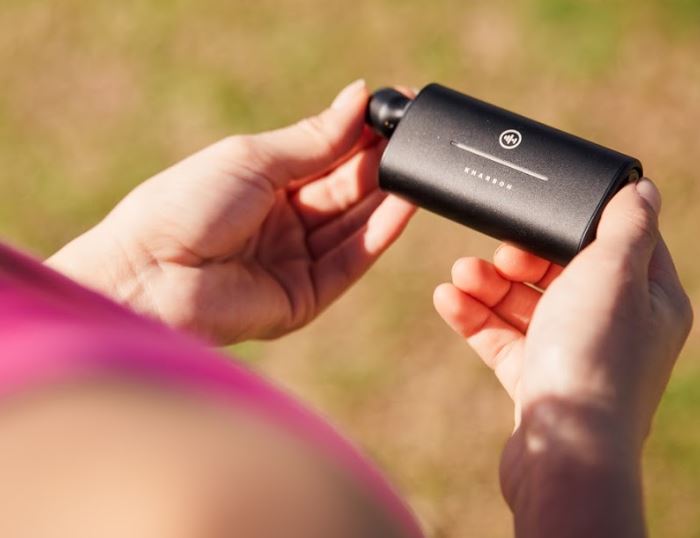 Comfort Concerns
As these are supposed to be such ergonomically friendly earbuds, it shouldn't surprise you to learn Kharbon includes a total of three sizes of ear-tips. That includes small, medium, and large tips. Between them, it's not tough for basically anyone to find the right fit for their own ears. They also include a replacement set of tips, should you need to swap them out at some point.
Though replacement ear tips are often a little redundant, the softness of this silicone suggests it may need to be replaced after extended periods of use. Softer silicone tends to be more malleable, making it more comfortable but lasting for less time.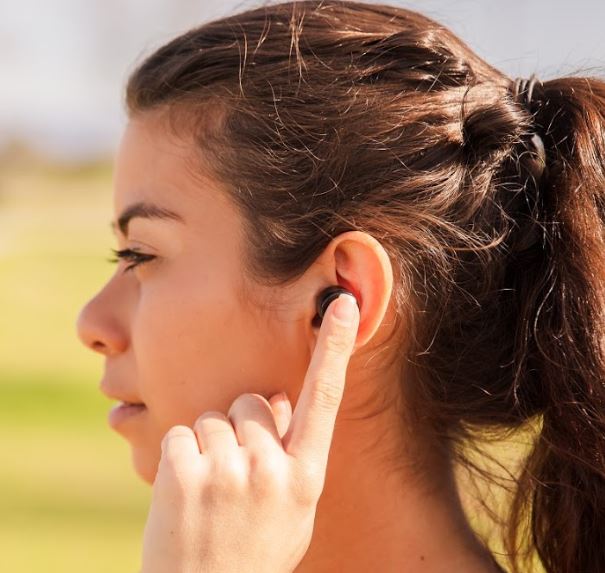 It's also worth noting these ear-tips are not a generic part, they're not the sort of thing you'll find on just any pair of earbuds. Kharbon has made a big effort in affecting various types of curvature and levels of grip when designing these ear-tips. And as a result, the ear-tips do a great job of melting into the natural curvature of your ear. You generally shouldn't notice that you've even got them in.
The extended-fit of the ear-tips does a good job of helping keep them inside your ear canal. Though these aren't over-ear designs or ear-hook designs, they do manage to stay secure enough in the ear that it would be plausible to use them for athletic activities.
Wireless Connectivity
Like many similar pairs of earbuds these days, Kharbon Earbuds use a so-called unbreakable Bluetooth 5 connection. Whether or not it's unbreakable is really a matter of debate, but what's quite clear is that the sync between each bud is quite strong. And each earbud will detect your devices out from a distance of 30ft, though that's a bit closer to average these days.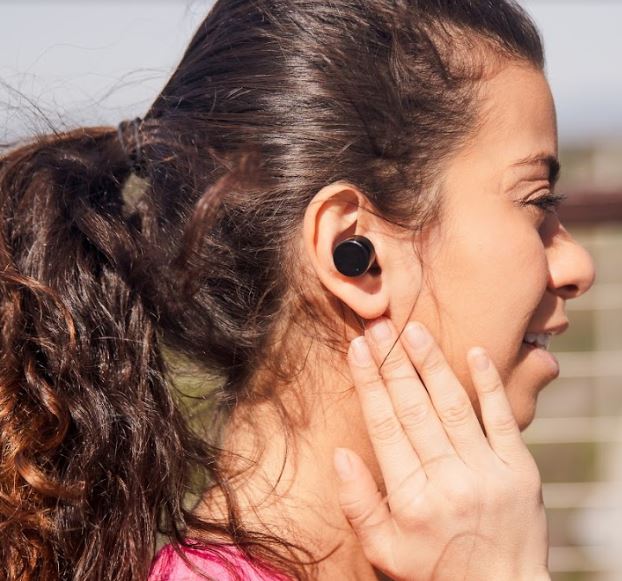 As part of their Bluetooth support, once removed from their case, these earbuds will automatically pair up with the last device you had them connected with. It should almost go without saying, but they'll also pair up with themselves, at least after you've undergone a setup process the first time they're used.
Battery Lifespan
As mentioned earlier, battery performance is actually quite respectable with these earbuds. Each individual earbud delivers a total of eight hours of playtime, which is actually close to twice as much battery power as you'll find from many similar earbuds. Whether or not you can reach that eight-hour goal really depends on a number of things, not the least of which is the level of volume during your listening.
When fully charged, the charging case delivers about 142 hours of playtime. That means with everything fully accounted for, you're left working with about 150 hours in total. And it takes about 15 minutes to get 3-hours of charge. Compared to earbuds without rapid charging features, you're basically looking at between four or six times as quick of a charge.
The charging case offers a total capacity of 2,000mAh, which is about four times as large as some charging cases. And again, that's a good thing and a bad thing. Because it's also a bit weighty when compared to many cases. The weight isn't quite as much as a smartphone, but it's getting close to that.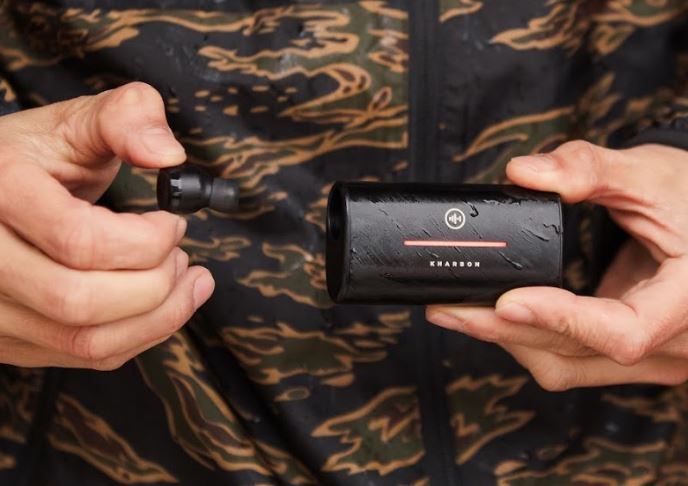 Audio Quality
Aurally, these earbuds have many things working in their favor. For instance, they provide both effective noise cancellation and noise isolation. But they also have quite a bit of power to draw from, which isn't something you can say for every pair of earbuds. Being able to use more power means you can expect Kharbon to sound a little bit louder than you may have otherwise expected from these sort of buds. Moreover, the audio has great clarity in the vocal range. You really only loose loudness when you start to reach the higher treble range.
Rather than using ordinary dynamic drivers, they're constructed with graphene drivers. The 8mm drivers are small-average, but surprisingly large given their position relative to the ear canal.
Though Karbon claims to deliver audiophile grade sound, that's a bit of an exaggeration, which you can mostly tell by their price tag. But they do sound distinctly better than you would expect from midrange earbuds. Likely due to their special positioning within the ear.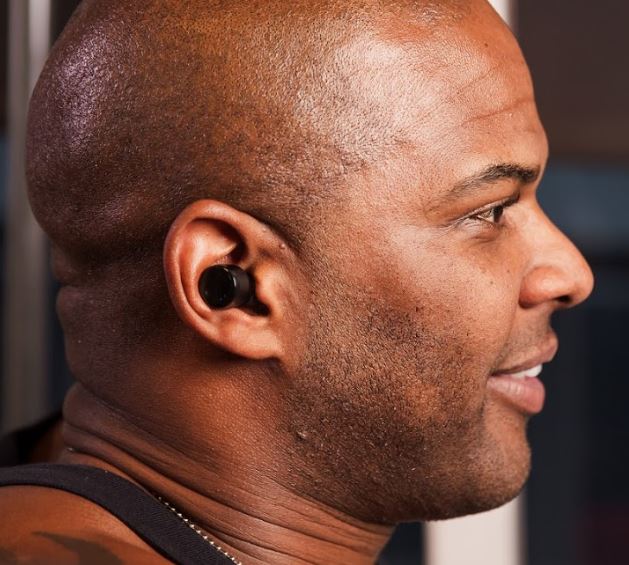 Microphone Quality
The microphones are a mixed bag. Kharbon earbuds make use of a dual beamforming microphone setup to help draw audio from both the right and left earbud. On one hand, these are fairly standard highly-sensitive mics, tuned specifically to hear voices. That makes them great for accessing voice assistants and making calls. Especially because they've also got CVC noise cancellation tech behind them.
But on the other hand, these earbuds don't go nearly as far as they could have gone with two microphones. Clarity is strong, but does start to dwindle once you're inside an extremely noisy environment. That means these aren't exactly business-quality call earbuds, but they're a reasonably good imitation of them.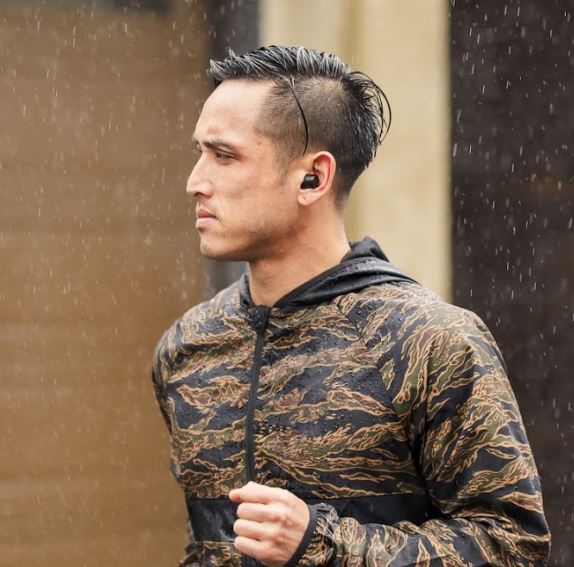 Who Should Choose Kharbon: The Longest Lasting IPX7 Wireless Earbuds?
It should be clear that Kharbon Earbuds aren't going to be right for everyone. But they do have a number of distinct advantages. People who are looking to prioritize a long battery lifespan will be impressed by the earbud battery performance and the charging case battery performance alike.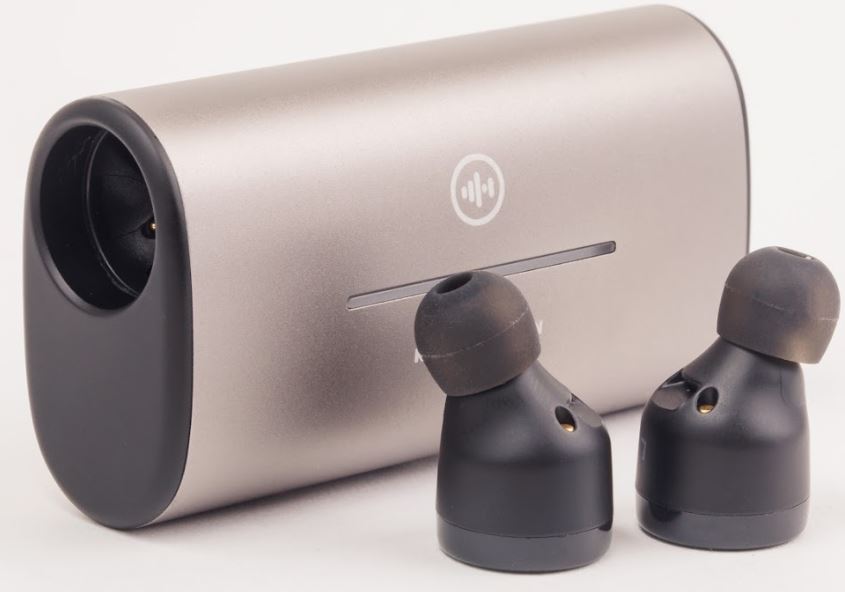 When it comes to comfort, these are pretty much as comfortable as in-ear monitors can get. But they don't defy the laws of physics, and they still need to squeeze the inside of your ear canal to stay in position. That means that over a lengthy period of time spent listening, they will eventually become uncomfortably. It might take five hours, it might take ten, but it will happen.
Still the lasting comfort is far better than you might expect from these sort of earbuds. Along with well-developed audio due to their graphene drivers, these earbuds manage to evade many of the shortcomings of similarly small earbuds. With all of that said, that probably makes them a good choice for people who place an equally high emphasis on battery performance and audio quality.