The Korean giant, LG, seems unstoppable this year as they just released an all-new OLED TV lineup – most of which combine the best high-end features that are designed to take your home entertainment into the future. Features that are common across their new series include UHD 4K, HDR, Dolby support, new LG webOS and DCI color.
Right off the bat, it becomes clear these are top of the line televisions that are designed for the living room or your private entertainment center. Most notably, the 65-inch OLED65E6P is the most premium from the new lineup. This specific TV is a great all-around choice that's ideal for enjoying all kinds of content – from watching live sports to video gaming and the latest Blu-ray new releases. When you combine the newest, most high-end color technology with fantastic 4K resolution, the end result is beyond impressive, but it comes with the price to match.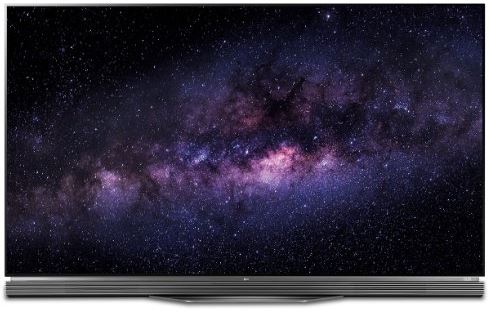 The LG OLED65E6P is a smart TV featuring LG's newest operating system known as "webOS – 3.0", allowing you to connect all of your portable devices so they can be used for full wireless control. It's only available for the models that came out this year, 2016. Another new technology that LG made exclusive to this year's releases is the "Magic Remote Control" which offers the best remote control experience you'll likely ever use. It's highly interactive, easy to use and the most impressive thing about it is the fluidity – it feels like something out of the future. It'll certainly accustom you to a new way of experiencing television. After seeing in-person what this TV offer, you'll likely never settle for less – that is, if you can afford it.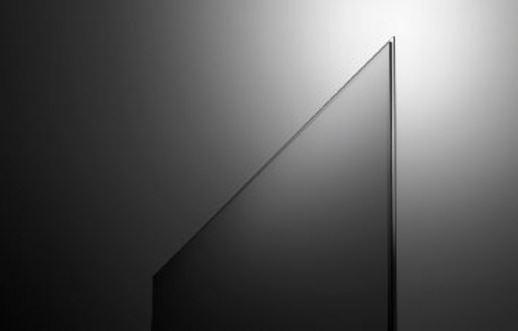 Despite it's impressive new features, the main reason we can say that we highly recommend the 65E6P is not because of its smart features, connectivity options or screen size. It's because it combines the latest, state-of-the-art OLED technology with high-res HDR. This in itself is the closest thing you'll get to perfection in display technology. It's so good you'll instinctively feel the urge to re-watch all your favorite movies/TV shows simply to re-experience them all in supreme quality. It goes without saying the processing power on it is unmatched, too – a huge step up from any standard LED TV.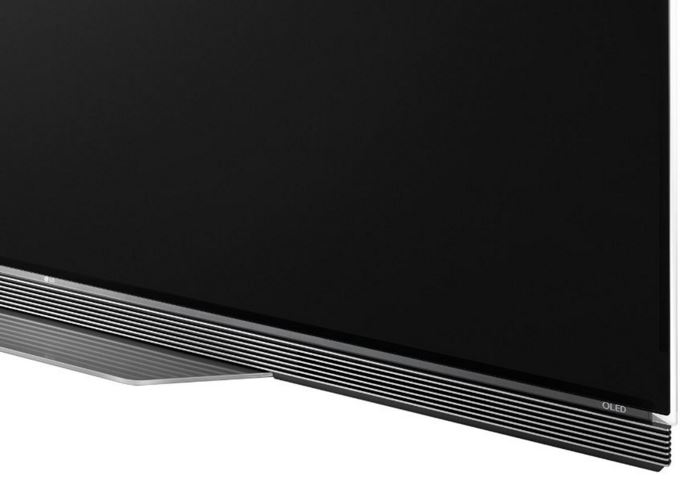 Better Than Standard 4K
The idea behind UHD (Ultra-HD) as opposed to regular 4K HD is that even if you look at the screen from a close distance or an awkward far-away angle, it still retains exceptionally crisp, without a shred of detail loss. In addition, considering most people are upgrading from their outdated 1080p TVs, you'll be getting four times the display resolution. The LG OLED65E6P is an upgrade to even a standard 4K display. You'll likely never hear any complaints, even if you have a room full of people watching a game or movie. The only downside to a screen this sharp is that not all content out there is suitable for maximum clarity in this resolution. However, even older DVDs and standard 1080p content still looks incredible.

Think of the LG 65E6P as a cross between a Multiplex and a high-powered smart-TV. We don't recommend it if you're simply going to be using it for standard gaming or watching the occasional movie, as that wouldn't justify the price tag. It's best to purchase it if you need a serious display for your office (when trying to make a good impression) or if you're going to be using it as the main TV for your household, without settling for anything sub-par. With its 4K UHD revolution, and OLED display, this TV will surely provide you with years of high-class entertainment. Best of all, those who are coming from last year's models will find an additional 25% brightness upgrade. The display quality is so crisp it looks better than what you're seeing in real life, it's quite hard to convey in writing!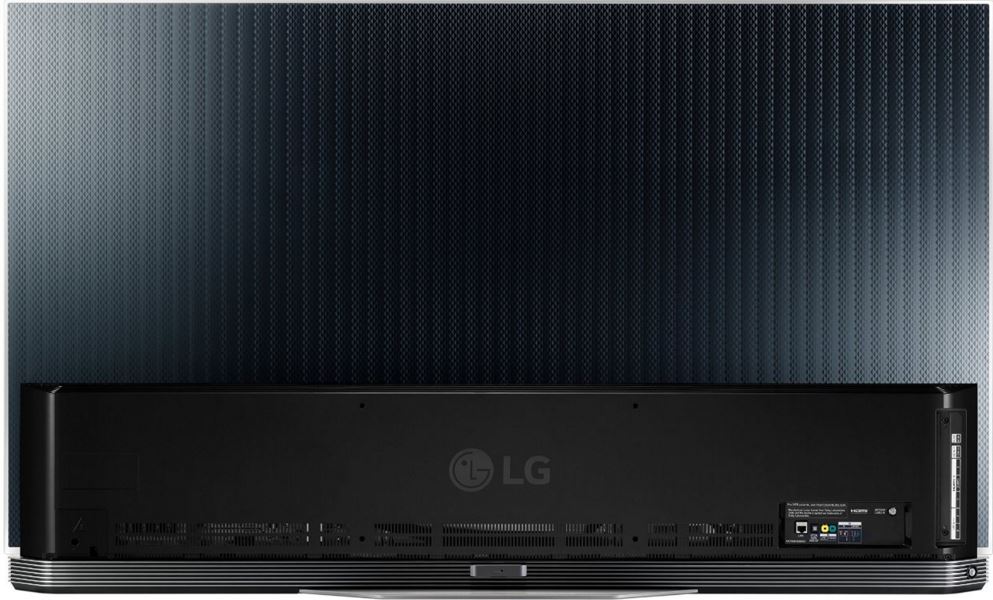 Brand New Infinite Contrast
This is not an "easy-to-grasp" feature as it requires a bit of knowledge in terms of inner mechanics. To put it in layman's terms, the pixels on an OLED display can light up individually, thus you retain control over each individual pixel (without affecting the other ones). The "Infinite Contrast" feature makes it so that you can either activate or switch off pixels, in order to provide complete manual adjustability for even the most demanding professionals. The average person who notices this in real life will likely conclude that this makes it appear much more natural and soothing to the eyes.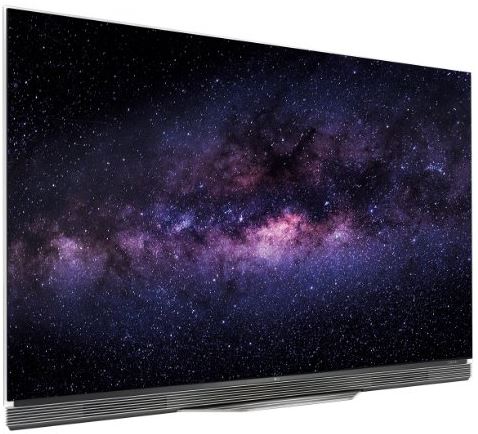 Excellent Speaker System
One of the ways we could tell the OLED65E6P was designed for top-of-the-line performance is the sound it emits. Over the years, we've noticed that audio-quality tends to get overlooked between high-end manufacturers (knowing that people who can afford TVs of this price usually install their own dedicated sound systems), but LG stepped up and didn't let this one slide. It features a custom-designed Harmon/Kardon speaker set powered by an internal 60W amp. The practical value is immense as it produces an extremely wide, punchy sound and is so good you might decide to rely on it as a first option. The audio quality is seriously impressive – loud, dynamic, and full of smooth sounds without any distortion, even when the volume is turned up all the way.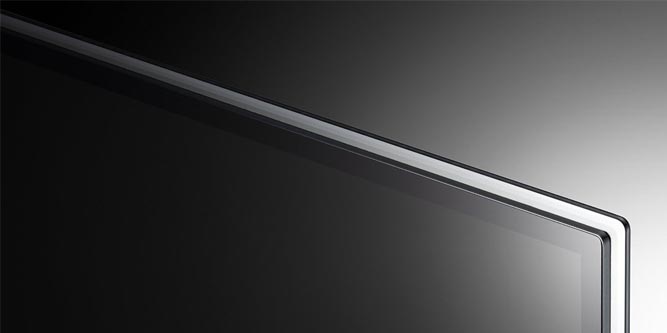 Works With Your Favorite Services
Featuring the upgraded webOS 3.0 version,the LG 65G6P is packed full of high-end practical value. It was even awarded a UHD platinum certificate, which is a performance-qualifier meant to differentiate between standard TV's and exceptional ones. Featuring multiple HDR versions (10/Dolby Vision) and every connectivity option imaginable, it's fully compatible with a wide range of formats. It has Wi-Fi built in, but you can connect it via Ethernet/Lan if you'd prefer a hard-wire connection. There are also 4 HDMI inputs, 3 USB inputs, and 1 Component, Composite, and Coaxial inputs. It's also compatible with Netflix, Vudu and other popular services so you can stream all of your favorite content with your Internet connection.

Conclusion – Does It Justify The High Price Tag?
The LG OLED65E6P 65-Inch 4K Ultra HD Smart OLED TV is impossible to beat in terms of raw display quality. LG truly nailed it on all fronts – high-resolution, deep/precise colors and perfect internal hardware. You'll find it so stunning in visual appearance that it looks like you're watching everything in true reality. Very few monitors can simulate reality in such a warm, detailed manner. It's definitely among one of the top-10 TVs for the year, even outshining Panasonic's new OLED lineup.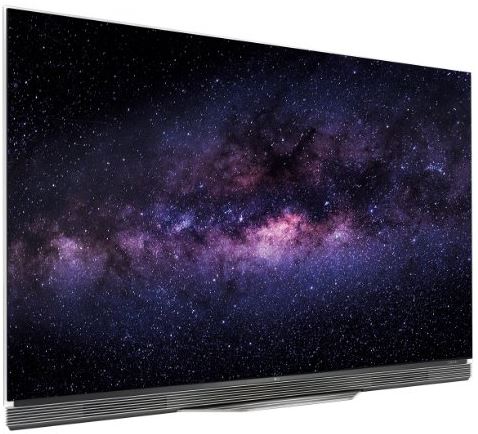 The all-new OLED 4K HDR brings the finest high-end display technology, paired with some of the best features that LG has ever created. It's super-thin, gorgeous looking, and built with all of the best smart features you could ever ask for.
We didn't notice any noteworthy downsides, however the only potential downside people might have for the series itself is how LG chose to drop the curved monitor design. This might be a good idea though, since it stops giving creeds to the idea of "curved immersion" and focuses more on decorating open-space interiors. The bottom line is – if you can stomach the price, the new LG OLED65E6P is truly in a league of its own.