You may be researching different wide quad HD and 4K monitors in an attempt to find the absolute best model for you, considering the best qualities of each.
While it's obvious that no matter which WQHD monitor you buy, it will never measure up to a 4 or 5K monitor of equal size in terms of pixelation, however sometimes having room for two different web pages or a seamless super wide view of your game can provide better performance.
However, it's incredibly important to know that your ultra-wide monitor actually has the processing power to keep up with advanced hardware demands so that you can still enjoy your favorite media, providing ultimate comfort and long term use as well.
This ties right in with durability too, because if you're using a high performance monitor that continually overheats to the point where you can't use it as effectively anymore, it isn't worth half the price tag.
We're going to cover all of these qualities of the LG UC87 34UC87C 34-inch LED Monitor, and since they're intertwined a little bit, such as appearance and performance with a curved screen, you're going to receive clear, accurate details with which to form a well-rounded opinion.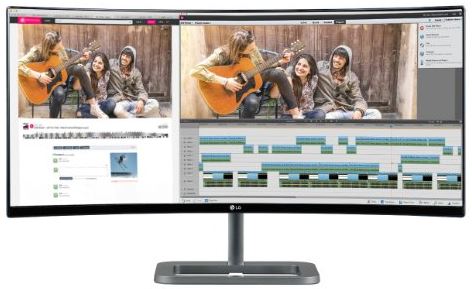 21:9 Wide Screen with 3440 x 1440 Resolution
We mentioned that 4K monitors have a definite advantage, in that they're designed to provide optimum graphic performance in terms of the amount of pixels on the screen.
Despite its large size of 34 inches, the 34UC87C actually has a horizontal pixel amount of 3,440, which is only a few hundred less of that of a true 4K TV, due to the fact that its lit with LEDs rather than conventional methods which require a lot more power output.
This also means that the LEDs themselves are both more durable and powerful in terms of the color and intensity output that they're capable of, with less energy requirements overall.
One of the largest concerns with WQHD monitors are things like color bleeding and overheating, which is what impresses many people about this monitor, because you get beautiful, well spread color and light with minimal overheating.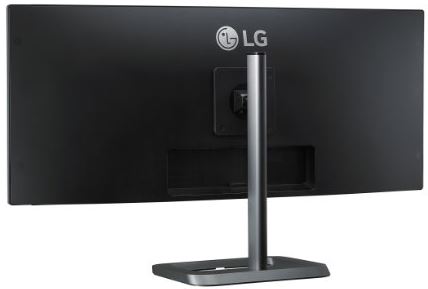 There is some noticeable heat after hours of continuous use on the highest settings, however with In-Plane switching to provide high quality color, it's perfectly capable of producing consistent high end results, even on a curved screen.
If you've recently upgraded your graphics card to enjoy the latest in AAA video game graphics and realism, the 34UC87C will definitely allow you to utilize it to a great amount of its potential.
Nearly Full sRGB Color Spectrum
Representing true and accurate color is a core challenge for any monitor, where you have very fine and detailed images that are often distorted by inferior hardware.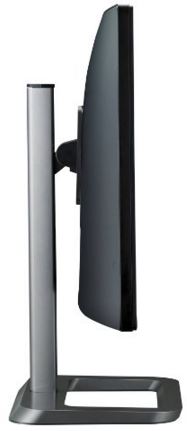 You don't have that problem with the 34UC87C due to the fact that it can produce more than 90 percent of the visible color spectrum, so that even if you're using this monitor for extremely involved, professional graphical design work, you'll almost never notice any color flaws.
It's also great for simply playing video games, as you get an amazing wide screen view with a nearly true to life color palette availability.
Versatile Compatibility Features
A full, open screen is a great stand-alone feature for those only wishing to watch wide screen movies and play video games with a more immersive experience, however its uses go far beyond that as well.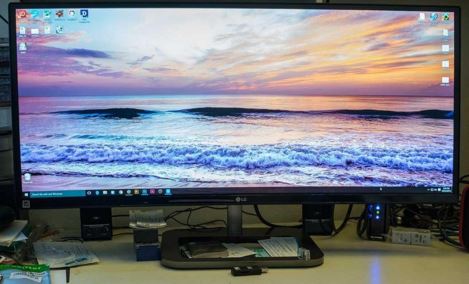 On the hardware side, there are 5 external ports for attaching your devices to, including 2 USB ports, 2 HDMI ports and a display port, making it incredibly easy to manage and use for multiple devices.
By using its Dual Linkup functionality, you can have one device, such as a computer, smart phone or video game console, connected into the display port, and another device plugged in at the same time via one of the HDMI ports or DVI port, and view them both on screen with plenty of space to do so.
It's also quite useful for business and office work, because due to its size, you can have huge spreadsheets that are simple to navigate through, as well as divide the screen up if you choose to.
The 4-Screen Split functionality makes it easy to operate, because you can choose between 2 to 4 open screens that can be managed as simple as dragging the corners to change their size, where with 3 screens open it's quick and easy to enlarge one, because the others will automatically adjust to the appropriate size.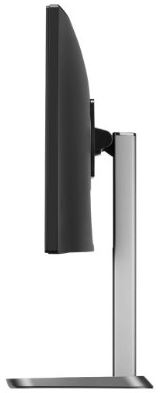 Ease of Use and Extra Features
Quickly flickering visual media has long been known to have a dramatic impact on a person's eyes, as it's actually able to trigger seizures in certain people, and flicker-type visual subliminal messages have even been outlawed for advertisements in certain areas because of their effects on the brain.
LG has addressed this concern, dealing with the more realistic and relevant concern of eye strain due to high intensity flickering LED light over constant use.
What they're provided is enhanced dimming technology that features something called Flicker Safe by LG, which is certified by TUV to have as close to as an in-existent flicker rate as possible.
Another feature which you may not have expected from such a high performance monitor unless you're an educated gamer is called MaxxAudio.
What this includes is a bunch of advanced audio enhancing tools so that no matter what media you're viewing with your monitor, your sound will have beautiful and balanced equalization, psycho-acoustic bass, voice boosting, and a wide variety of other professional enhancements.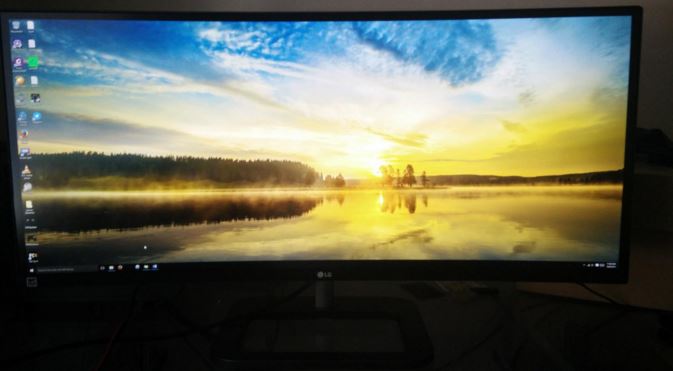 Final Thoughts
The power of the LG UC87 34UC87C 34-inch LED Monitor packs quite a lot of performance into an attractive and easy to use display, with versatile compatibility that can fully accommodate many different people.
For gamers, graphic designers as well as business people, there is detailed, clear and defined image capability with nearly 4K resolution, with full access to just about every single color shade in the visible color spectrum.
All of this, of course is only complemented by the conveniently curved screen, which gives you full immersion for games and movies, and also allows you to view up to 4 screens at once.
This is great for web searching and using spreadsheets while researching, watching and editing home videos, keeping an eye on social media while watching a movie, or any of the limitless possibilities that are provided by access to all of your devices which have USB cable compatibility.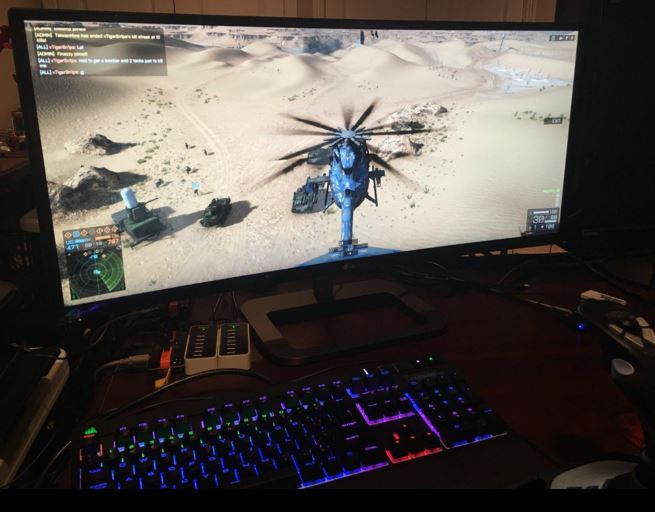 The LED light option not only provides more vivid, intense and reliable light, it's also easy to manage in terms of power consumption and color balancing, when combined with IPS technology for LCD screens.
Without addressing the health risks from flicker rates, especially with LED monitors, there could potentially be serious safety concerns, however LG has addressed this with the proper certification, and offering a monitor that is more safe and comfortable to use for hours every day.
LG has definitely made a lot of responsible and effective choices in terms of hardware and usability, however the extra boost of tremendous audio through MaxxAudio puts the performance over the top for a monitor of its class.
Overall, this monitor is well worth the money, because it overcomes many of the greatest barriers that would otherwise ruin its quality, despite some impressive features.