There are very few things that are more frustrating than a slow or uncooperative WiFi network. Even if you pay for a fast connection, you're going to experience slow speeds, poor latency, and a weak wireless signal if you don't have the right router for your home or office.
By upgrading your router or access point, you'll be given a new perspective on fast connection speeds that give you the ability to enjoy fast downloads, faster uploads, and improved wireless transfers and bandwidth with better signal strength and range. But as you may know, the market is saturated with an overabundance or WiFi routers, so selecting one can be a time-consuming and problematic task – especially if you aren't too savvy with networking or wireless Internet.
One of the most well-known manufacturers of networking equipment, Linksys, has just released one of their newest Smart WiFi Routers that's built with an assortment of features that keep your bandwidth fast and available at all times. Introducing the Linksys MAX-STREAM AC1900 (EA7500) – we had the opportunity to get our hands on it to see what it's capable of. We needed a new router for the home office, so we decided to purchase the EA7500 to see if it's worth the investment. Let's take a better and closer look at what it has to offer.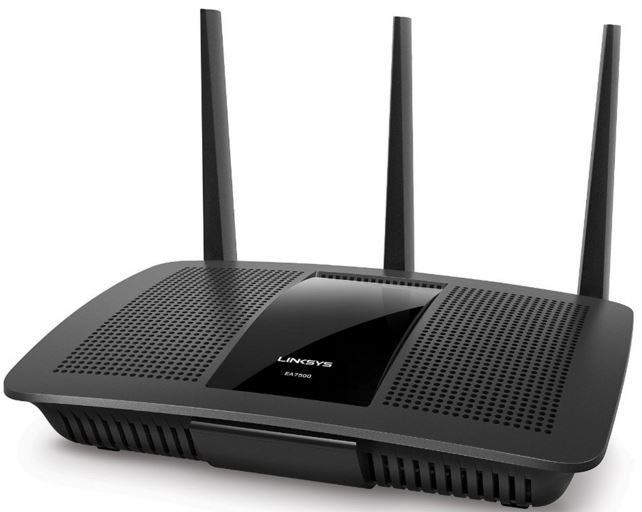 Easy Setup and Configuration
Without any network experience, the Linksys MAX-STREAM AC1900 (EA7500) can be setup and configured in a matter of minutes. All you'll need to do is plug in the router the an available power outlet, connect the included Ethernet cable to your modem, and follow the instructions that are included with the free CD that's in the box.
The best part is, the CD doesn't have to install any software on your computer, it simply walks you through the process in a step by step manner where you can easily configure everything about the router on your own. Gone are the days of confusing installation or needing to hire a professional.
Next Gen AC Wi-Fi
Everyone can appreciate high speed WiFi – that's a fact. The Linksys EA7500 Wireless Router is designed specifically to deliver next generation AC WiFi with up to 1.9 Gbps on two dedicated bands.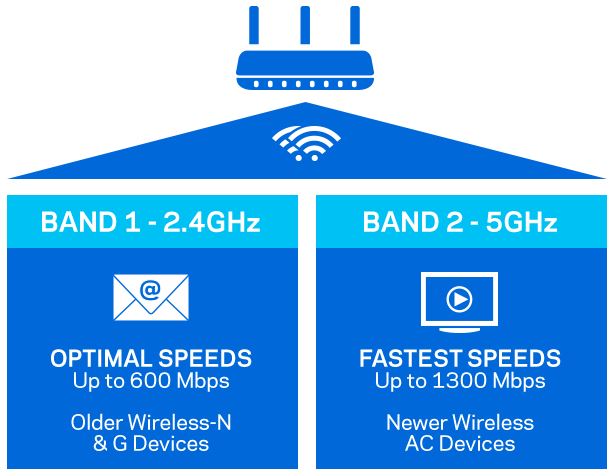 The 2.4 GHz band is the ideal option for those who want to use the wireless connection for basic internet use, or older devices that you may still use around the house. It offers up to 600 Mbps which is usually plenty enough speed for general use.
The other band is 5 GHz and it's capable of delivering speeds that reach 1300 Mbps. It's the channel that you'll want to use if you're planning on using your Internet to it's full abilities with high-demand tasks like 4K HD video streaming, online gaming, downloading or uploading massive files, or you simply don't want any compromises.
Beamforming
The whole purpose of a wireless router is to dived and distribute your Internet connection in a safe and effective way. If your router doesn't have the ability to reach all of the corners of your home or office, it may be worth looking into a router that uses Beamforming technology.
The Linksys MAX-STREAM AC1900 Router is equipped with this, making WiFi dead-zones a thing of the past. You see, rather than blasting a wireless signal in all directions from the router, Beamforming utilizes it's understanding of exactly where certain connections are needed, and it forms a more-efficient signal directly to it. It will understand the terrain, walls, and obstructions in the way, and make a better effort to form a strong signal either through or around them. In turn, this gives the effect of a better, more reliable, and stronger signal in areas that you may never have had WiFi before.
Antennas and Range
We setup the EA7500 in a home that was around 2600 square feet, and placed it in a media cabinet that was towards one side of the house. Once we set it up, we tested the range and bandwidth in all of the rooms. There was only one bedroom that was upstairs and on the other end of the house that lost a single signal bar on our smartphone. Needless to say, as an upgrade from our previous, outdated Linksys Wireless-N router, we noticed a massive improvement in the range right off the bat.
It's equipped with three external antennas that seem to do a fantastic job at pinpointing the signal. This along with the Beamforming technology seem to be a huge improvement in overall efficiency.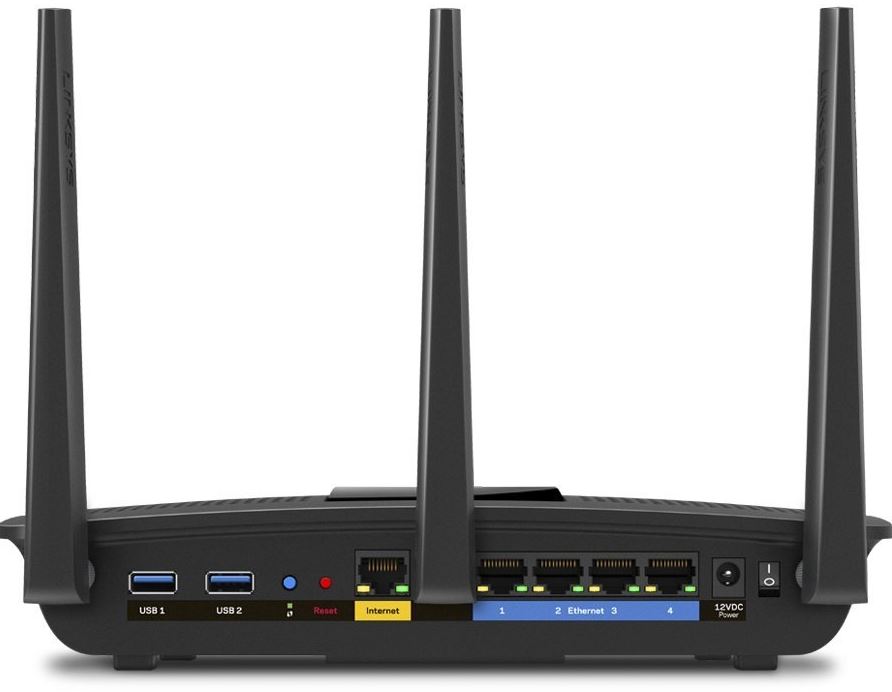 USB 3.0 and Ethernet
Located on the back of the router is a USB 3.0 input that gives you the option to connect a centralized device so that all of the clients on your network can use it. As an ideal option for those who want a centralied network hard drive, or want to utilize a wired USB printer that doesn't have a wireless connection. USB 3.0 ensures the fastest transfer speeds possible at over 10 times faster than the older and now outdated USB 2.0 technology.
Additionally, there are four Gigabit Ethernet ports located on the back side for connecting wired devices that require high-speed data transmission.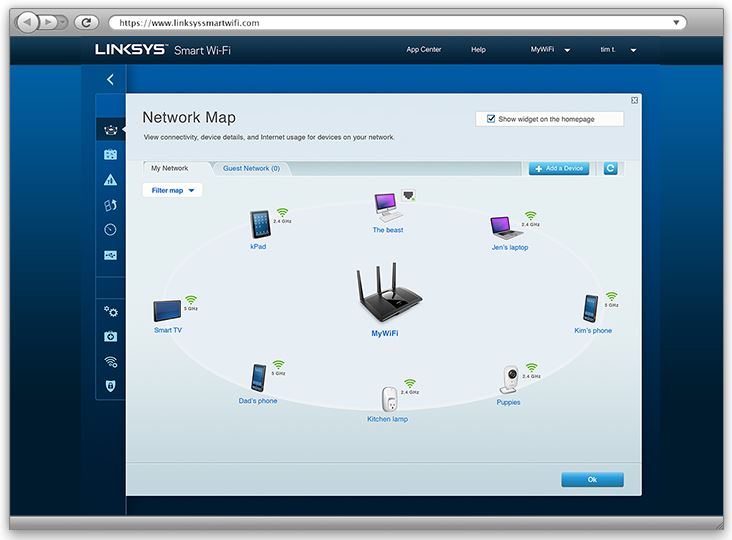 Network Map
Through any browser, you're given the ability to login to your router and visually check on all of the connected devices. On a single screen, you can have a clear view on the current network activity and see what devices are connected with their specific signal strength. You're also given the option to give each device a personal ID so you can identify each one with ease.
Smart Wi-Fi Software
Through your smartphone or tablet, you have the option to install the free Linksys Smart Wi-Fi Software. Although it's not required, you can use it to carefully maintain and monitor the performance and usage of your network, from anywhere in the world. It gives you all of the configuration options that you can access through the interface of your router, right through your device.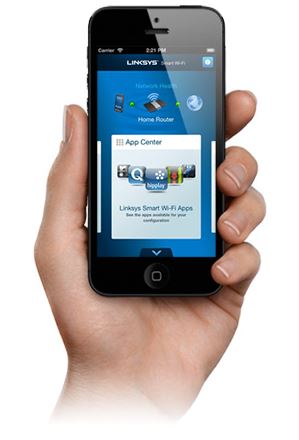 Restrict certain Internet use, create login profiles with various usernames and passwords, and more. You can even check the current download and upload speeds to see if you're actually getting the speeds that you're paying for. It also gives you prioritization options for enabling the dedication of the highest bandwidth to specific devices.
Final Thoughts
As an ideal option for those needing a reliable, efficient, and fast wireless router, we must say that we'd highly recommend the Linksys MAX-STREAM AC1900 (EA7500) WiFi Router. Designed with Multi User-MIMO, Beamforming, and the latest Wireless AC technology, we feel that it's a great option for those who need fast speeds without any compromises.
Ideal for homes under 3,000 square feet, it comes with the fun and useful Smart WiFi app that gives you instant insight into your network at all times. Through our time that we spent setting it up, configuring, and using, we haven't found any flaws with it. All is well and we can't be happier with our investment. In our books, it's a 9.9 out of 10!