When you're looking for the ultimate audio experience, you know that there are very few options that can outpace full size headphones. The extra space affords manufacturers the ability to use high quality drivers that can output sound across all frequencies equally, without distortion. Battery life on wireless headsets is typically better, as is durability.
Dropping an entire paycheck on the hottest new headphones might get you cutting edge technology, but you'll be surprised how far your dollar can go. We had the opportunity to try out Litexim's latest over the ear headphones, offering impressive value for the money. What did we like about them? Read on to find out.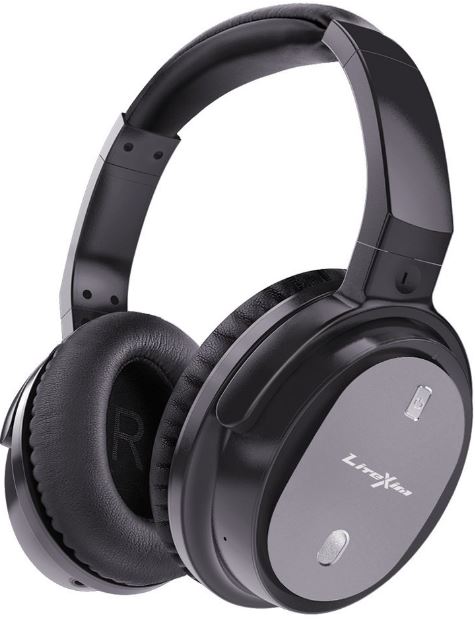 First Look
The Litexim QW-07's are a stylish pair of headphones that fit firmly into the full-size category. They've got plenty of padding, and a stylish exterior that stands out among comparably priced options. With Bluetooth connectivity, they promise to offer superior sound in an easy to use package. Combined with noise cancellation technology, they look to be the perfect option for the on-the-go consumer. Are they worth the money? We'll have to go in-depth to find out.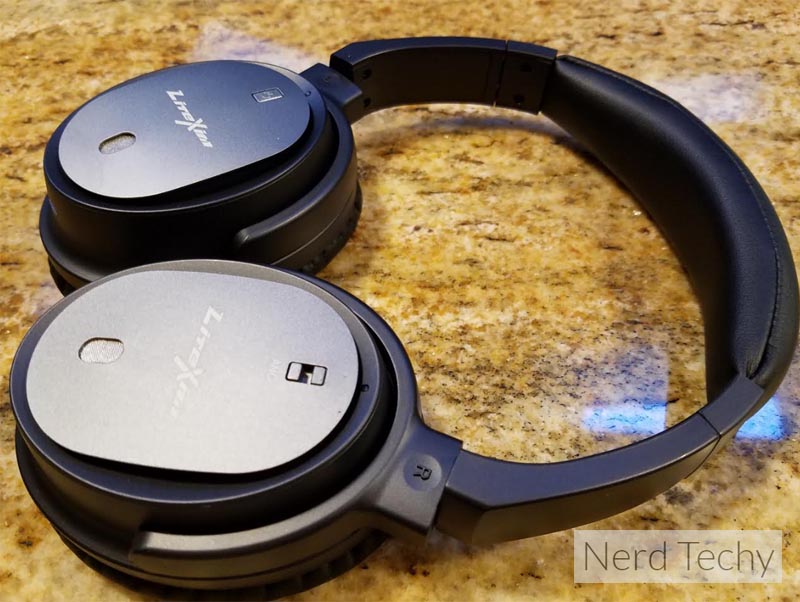 Design
Although the design is fairly reserved, Litexim did a great job of giving them a premium appearance. The earcups are decorated with a two-tone silver and black design, adding a bit of contrast to help them stand out. All of the moving parts – both the adjustable headband and the rotating earcups – feature large, overbuilt plastic joints. This gives them the visual appearance of being high quality, highlighted by all of the plush padding located on the band and the earcups. While they're not going to win any awards for game changing design, they look modern and stylish. In our eyes, that's all we can ask for.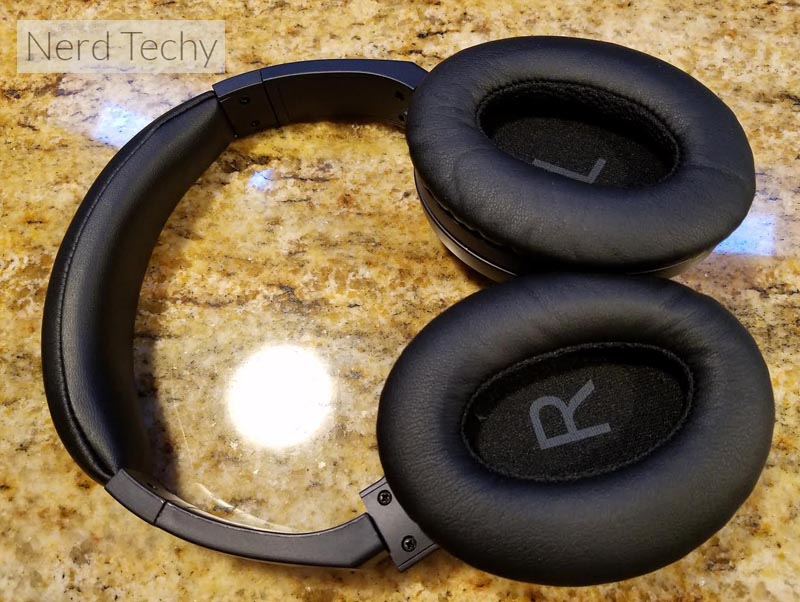 Comfort
Despite their large size, these headphones are incredibly light weight. The padding on the headband as well as the earcups is stuffed with memory foam, which is one of the softest materials available on the market. This alone is enough for them to adapt to the shape and size of your head, but it's only one of the ways that Litexim has improved comfort. The earcups rotate easily from side to side, allowing them to fit any head, no matter the shape. The bands are adjustable, with a firm "click" as you move down each notch. The end result is a pair of headphones that can be worn for hours at a time, with no sign of discomfort.
Durability
We love buying the latest and greatest technology, but there is nothing more frustrating than spending your hard-earned dollars on something that just doesn't last. This is especially important with full-size headphones. Due to their shape and size, it's common to break a set when you accidentally throw a textbook in your backpack without properly storing your headphones.
Fortunately, the QW-07's are built to a very high standard. All of the moving parts are solid, and move smoothly. The headband does provide enough flexibility for comfort purposes, but is rigid enough to prevent it from snapping.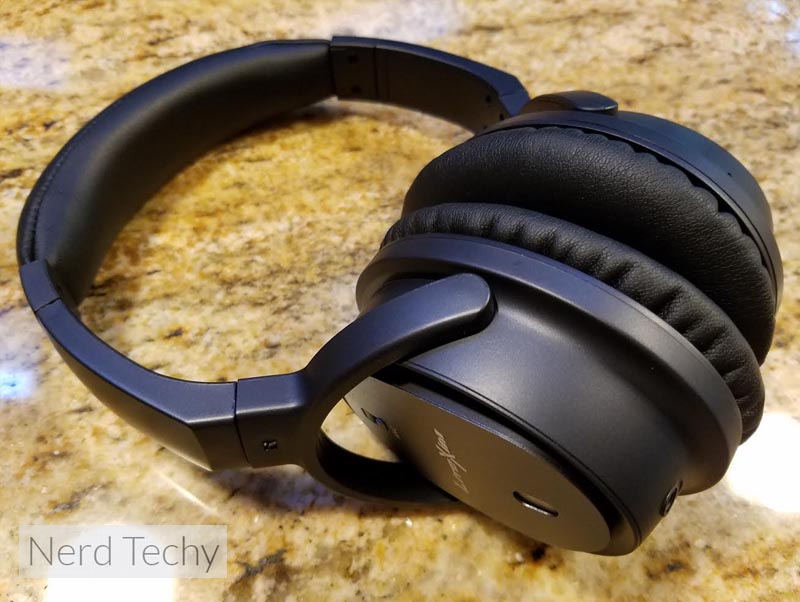 It is true that, no matter how well headphones are built, the nature is that they can break when stored improperly. Litexim gives you a hard case to store them in, so you can transport them without worry. If that isn't enough for you, the 1 year warranty should cover any manufacturing issues.
Sound Quality
For the money, we found the sound quality to be pretty impressive. The mid-range was especially clear, with vocals coming through with a very human like feel to them. They can get quite loud, without losing their accurate presentation. You definitely notice the detail of the music, and small details that aren't always audible. To us, this is a clear indicator of their performance.
As with many consumer headphones on the market, there was special attention paid to the bass performance. Bass notes were deep, powerful, and impactful, but still accurate. Inaccurate bass is one of the biggest issues we come across with mid-range headphones. Vendors are so focused on getting that kick, that the entire frequency range turns into a distorted mess of punch. Because so much time was taken to ensure that the bass was both present and realistic, these headphones can be used for almost any musical style.
While the clarity of the headphones was definitely present, we wouldn't define the performance as mind blowing. At high volumes, you do tend to lose a bit of the harmonic nature of your music, which puts them in line with competing models. But at low or moderate volumes, we definitely think that they outperform most other options.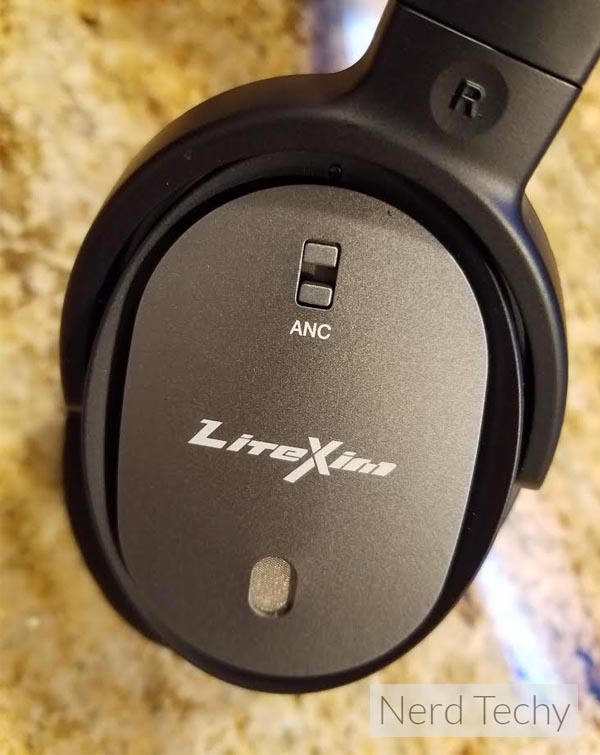 Noise Cancellation
For many, this is going to be the main selling feature. Noise cancellation is a feature loved by busy commuters who want to drown out the world around them and focus on their favorite music.
These headphones use the current best noise cancellation technology, known as "active noise cancellation".
What this does is use a built-in microphone to measure all outside sounds. The drivers then make an equal and opposite reaction to cancel out the sound. The end result? The headphones are like a blank canvas, ready for your music to be drawn over top. We were surprised at how powerful the effect was. Even when in the busy streets, noise cancellation makes it feel like you're in a library.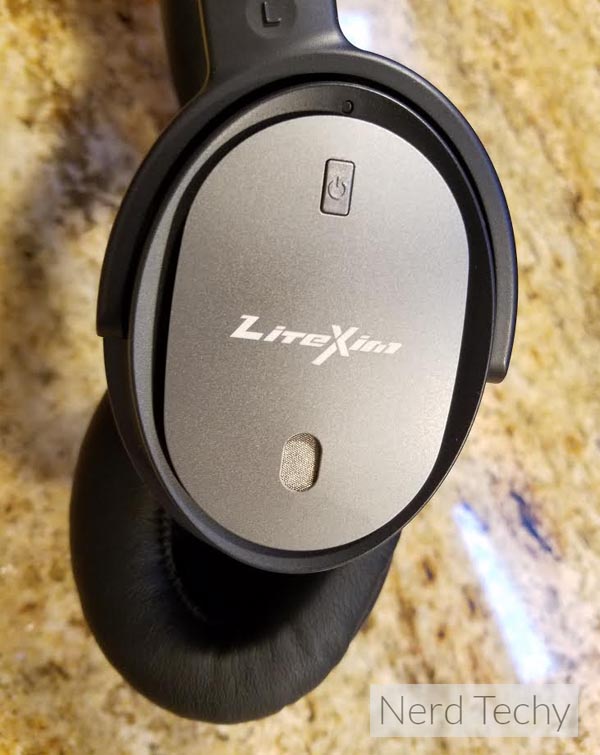 Connectivity
These Bluetooth headphones use Bluetooth CSR version 4.1. This means that they are compatible with all of the latest protocols, including the APT-X protocol. APT-X allows your phone to transmit uncompressed audio, better allowing you to take advantage of the impressive sound quality.
The total range of these headphones is around 33 feet. We did, on occasion, used them beyond this range. But after 33 feet there is a chance that you'll get dropouts or delays. With these metrics, the range of the headphones is pretty standard for the price, but well above what you would have seen with the previous generation of Bluetooth.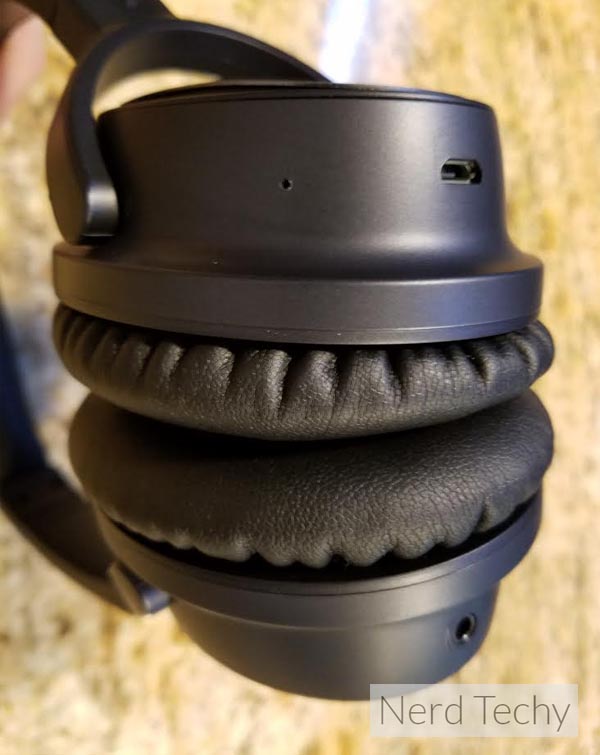 Battery Life
One of the biggest advantages to the modern Bluetooth standard is that it uses very low power. This means that these headphones can last a lot longer than the previous generation. Without noise cancellation enabled, you can get 14 to 15 hours of playback time. Even at high volumes, we didn't notice any drop in battery life.
When you turn noise cancellation on, you are going to see a bit more power being used. With this feature, we were getting around 11 to 12 hours, which is still pretty decent. For heavy users, they are fast-charge enabled. This means that you can go from empty to full in as little as 4 hours, providing very little downtime. There is also a 3.5mm wired connection available, which can be used even when the battery is dead. Compared to other competing headphones, these are one of the few pairs that can guarantee you a full days use with no hassle.
Disadvantages
The one negative thing we noticed involved the noise cancellation technology. At very high volumes, you notice a slight hiss. This is most evident if you aren't playing any music, and you turn the volume all the way up. This isn't noticeable with the noise cancellation off.
With most types of music, this isn't noticeable at all. The sound coming out overpowers the small hiss. But for classical music or speech, some users could find this annoying.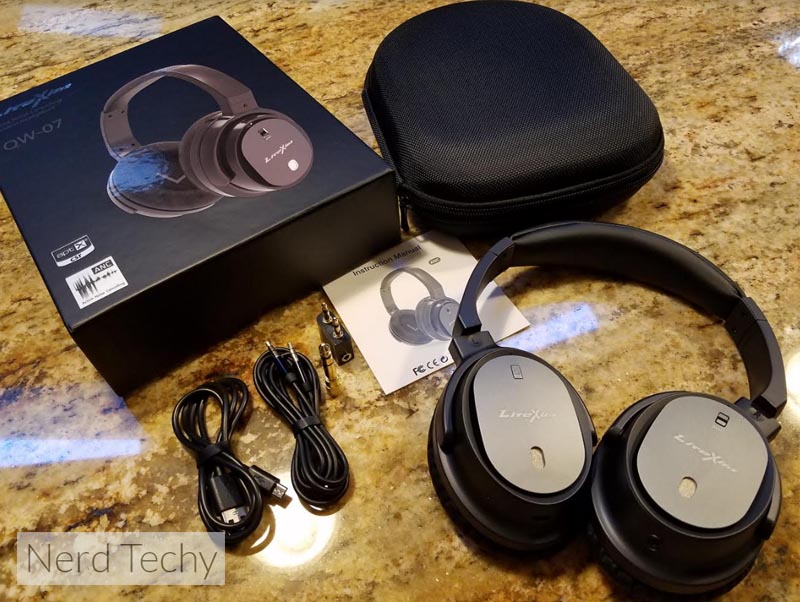 Final Verdict
Getting a high-quality pair of headphones on a tight budget isn't always easy. Fortunately, the Litexim QW-07's provides the perfect solution. They look great, they're durable, and the sound quality is above average for the price. We'd recommend these headphones primarily to anyone who likes to listen to bass-heavy music. With these, you'll find that there is a lot of kick to your music, giving you the power and performance you crave.
Compared to other options on the market, the sound quality is definitely above par. But when you factor in the noise cancellation, you'll realize that you're definitely getting a great deal. They might not be the name-brand headphones you've got on your amazon wishlist, but you can get the same great sound for a fraction of the price.
Find the large size a little cumbersome? We just took a look at the TW-08 Wireless Earbuds. These offer the same impressive performance you'll find in their big brother, but with a much more compact design. For those of you on the go, these could also be a great choice.