As one of the most respected members of the budget networking community, it would only make sense that TP-Link get into the mesh networking game. But to describe the deco as just another mesh router would be doing it a disservice. Known for simplicity and reliability, they're not exactly the company you would expect to shake up the game. Typically, they're the ones cutting out excessive features to build the hardware that most consumers want. But mesh networking is still very new in the market, and it's clear that there is room for improvement.
If you're not familiar with this technology, let's get the important questions out of the way. What is a mesh router? And why would you want one? Typical routers use a point to point communication protocol. Your computer connects directly to the router. The issue with this is range. The farther you are away, and the more that stands in your way between you and the router, the worse your connection is. Mesh routers blanket your house in Wi-Fi, with multiple broadcast points. If you're having connection problems with your current router, you need a mesh router.
Of all the whole-home networking equipment out there, is this the one for you? To answer that question, we'll have to go hands-on.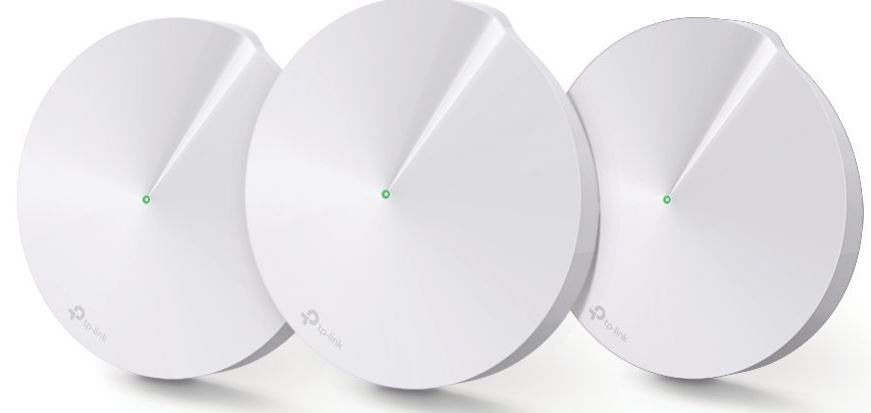 First Look
The TP-Link Deco M5 is small disc-shaped networking appliance used to broadcast your internet connection across several connection points. It's sold in a three pack, which is advertised as being able to cover 4500 square feet. Each particular unit covers 1500 square feet, and you can add more as necessary. Aside from the impressive range, the main selling point of the M5 is it's simple and easy to use interface. Unlike some options which sacrifice features for simplicity, the M5 is fairly robust. Instead, they rely on menus that show you the options you need, making the advanced settings available for those that know how to use them.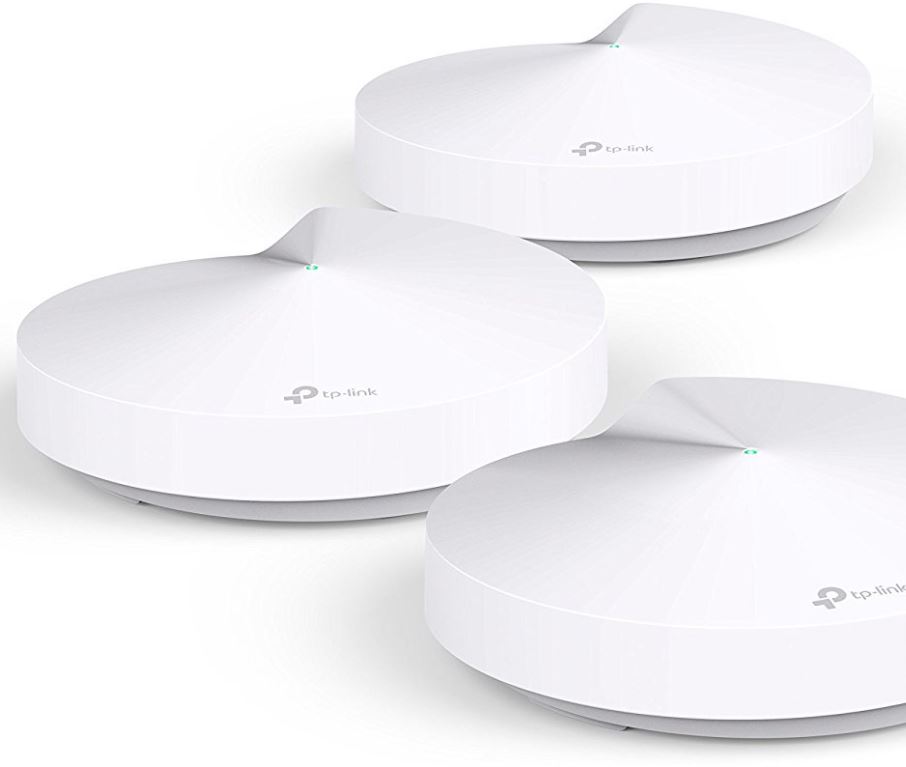 Setup Procedure
For those who don't have a lot of technical know-how, unboxing a new piece of hardware can be a daunting experience. Networking equipment in particular can be a challenge, since there are so many different parts. If not set up correctly, you often find that the little green light never seems to turn on.
Fortunately, getting the Deco M5 up and running is a very simple procedure. All you need is one of the repeaters, your cellphone, and TP-Link's Deco app.
The first step is to install the app, open it up, and sign up for a TP-Link cloud account. All you need is an email and password, so this part is self-explanatory.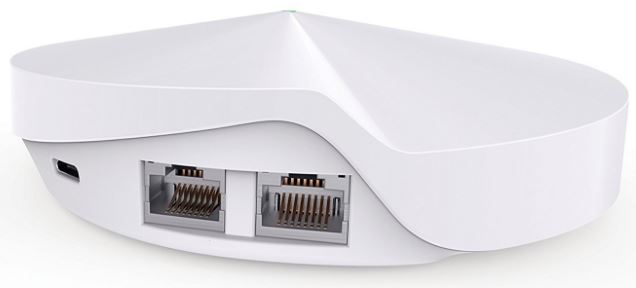 The app tells you what you need for the next step: a deco, power adapter, and ethernet cable. You disconnect the power from your modem, and connect the ethernet cable to both the LAN port on the modem and the LAN port on the deco. These are clearly labelled, so it's easy to do so. You then plug the power adapters back into both the Deco and your modem.
It takes about two minutes for your modem to connect. The Deco app shows you what you're looking for, and once your modem is on you hit the "next" button. At this point, the LED on top of your deco will begin to pulse blue. From here on out, your deco is connected. The app asks if you'd like to label your deco, giving you a list of rooms. It will then ask you to choose your network name and password.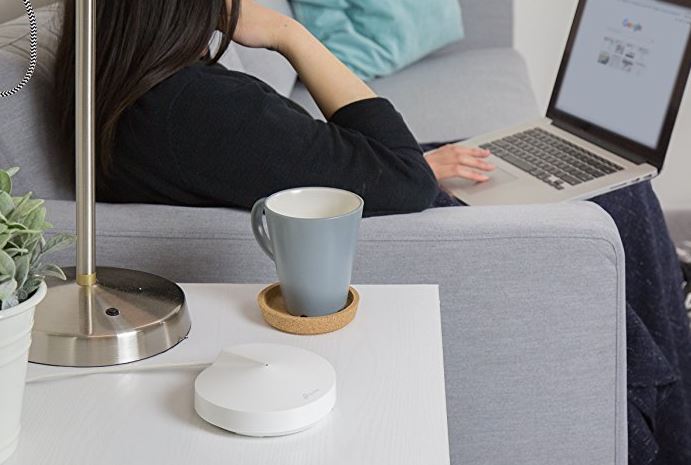 From here, you'll be prompted to add as many Deco's as you like. You just plug them in, wait for the light to turn blue, and label the room they're in.
For techies, this process might seem obvious. But the handy app guides you every step of the way, giving you both text and graphics to show exactly what you'd look for. If we were in the position where we had to give our grandmothers a router to set up on their own, this would be the one we'd choose.
Networking Technology
The M5 is an 802.11ac router, which is one of the fastest and most common communication protocols on the market. This technology uses both the 2.4 and 5 Ghz frequencies to provide dual-band connectivity, which offers improvements to both range and bandwidth when compared with previous protocols.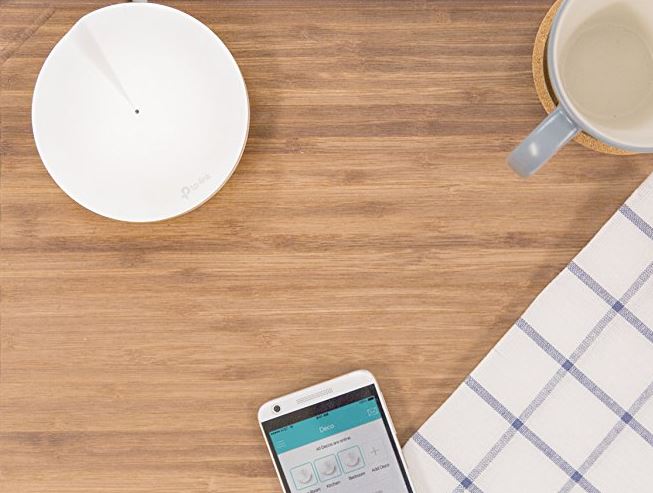 One of the features that makes the Deco stand out is it's MU-MIMO support. Typically, even with a mesh system, your devices only connect to a single access point. Standard routers using MU-MIMO create, in essence, dedicated private networks for each of its users. But when combined with mesh technology, the service is even more powerful. Your computer can connect to multiple deco's at the same time. If you're in an awkward place where you aren't getting full signal from any particular unit, MU-MIMO will allow you to connect to multiple units and make the best of your connection.
The individual Deco units aren't just using these bands to talk to your devices, but also to talk to each other. Although there are some advantages to having a dedicated channel for back-talk, the system used provides higher reliability.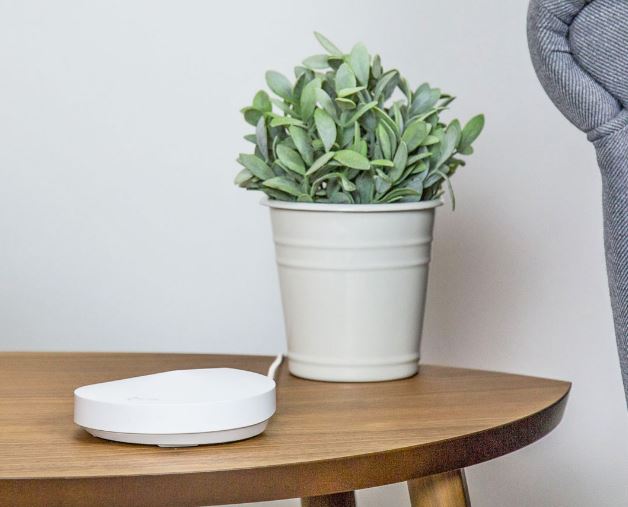 Speed Test
We've been fortunate enough to test out a wide range of whole-home networking systems over time. Instead of simply checking the performance, we decided to pit them against each other to determine what the best system was.
The Deco M5 has a theoretical maximum bandwidth of 867 Mbps. Testing it throughout our home, we saw a download speed 425 Mbps and an upload speed of 215 Mbps coming directly from the first unit. When going through one extender, these speeds dropped to 185 Mbps down and 163 up.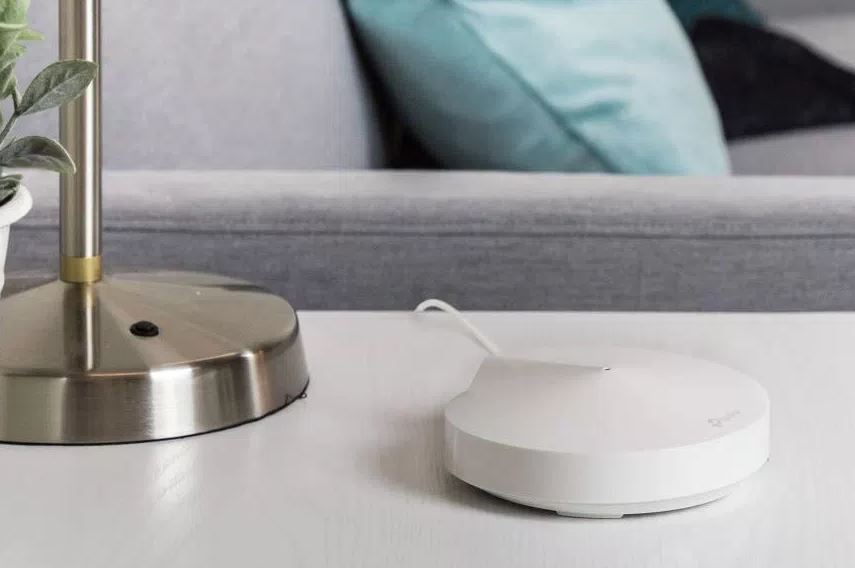 In both tests, the Deco performed better than the Netgear Orbi, Linksys Velop, and Eero. Despite coming out on top, the other routers were only marginally worse. For comparison purposes, these routers scored 412/201, 381/207, and 396/194 respectively. In terms of real world functionality, on the most demanding users would notice a difference.
The one exception to this rule was the Amped Wireless Ally. Strictly through the base station, the ally scored 614 Mbps down and 287 Mbps up. However, once we went through one extender the speeds dropped to 144 down and 135 up. This means that the Amped Ally is much better from a single router, but much worse over a distance.
Coverage
We set up three Decos around our house at various points. Some mesh networking hardware has a setup procedure that involves you walking around your house, finding all of the dead spots, and placing a repeater where necessary. But the Deco doesn't offer anything like that, so we simply guessed. One went on the main floor in the center of the house. Another went on the top floor in the upper right hand side of the house. The last went in the basement, covering the left side of the house. Our less-than scientific approach had us expecting to see some performance drops, but we were pleasantly surprised.
We tested the speed from different areas, covering a total of 4000 square feet of space. At no point in our home did we have any dropouts, and speed was always above 100 Mbps. Typically, most households will not have an internet connection in excess of 100 Mbps, so we'd consider this performance well above average.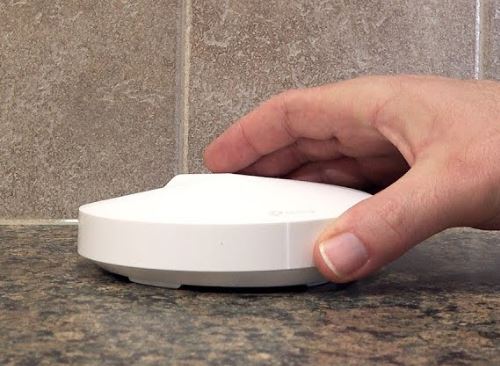 Security
One of the areas where the Deco really stands out is security. As the internet of things becomes more common, it's important that both our smart appliances and our devices are protected. TP-Link has partnered up with Trend Micro to provide built-in antivirus protection. The software can detect threats in files that are transferred back and forth, so viruses can be eliminated even before they hit your hard drive. Trend Micro also offers an early threat warning system, allowing the virus database to be updated automatically, the second new threats are discovered.
Disadvantages
The Deco M5 doesn't have a dedicated backe-nd channel. For users with heavy local network traffic, a backend channel is advantageous. When one user is pushing a ton of data, it can leave others with slower connections. A separate back-end channel means that the congestion is restricted only to the particular node that user is one. Without it, one user can slow down the network. This issue should only crop up with users transferring in excess of 400 Mbps, so most won't have a problem. But if that sounds like something you'd like to do, we've got another recommendation.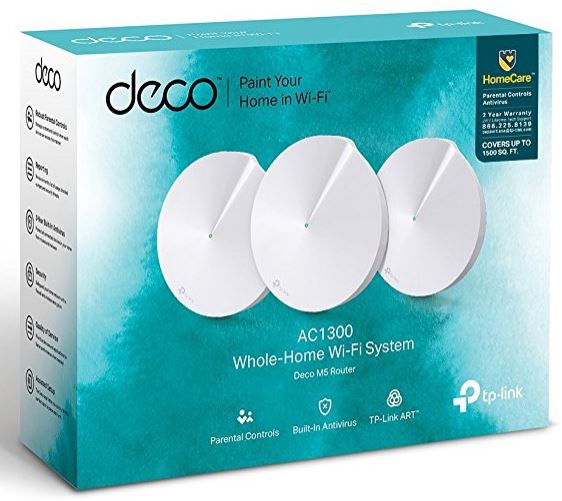 Final Verdict
In general, we'd always recommend a whole-home mesh networking system to any home that's struggling to get a signal. Although the market is competitive, the TP-Link Deco M5 has a few advantages over competing models. It's incredibly easy to set up, it offers built in virus protection, and most importantly it's affordable. Many other options cost a pretty penny, so you've got the opportunity to save a few bucks here.
Is it the best option for everyone? Unfortunately, not, there are a few situations where another system would perform better. If you've got one user who needs a ton of speed, the Amped Wireless Ally stands out. It can offer higher bandwidth from the base station, ideal for that application.
For smaller homes, we might recommend the Netgear Orbi. It's sold individually, so you could only buy two units for a 2000 square foot home.
Overall, we strongly believe that the TP-Link Deco is the best option for most basic users. But if you want to see what's out there, feel free to check out our guide comparing the best whole-home mesh WiFi systems.
Meet Derek, "TechGuru," a 34-year-old technology enthusiast with a deep passion for tech innovations. With extensive experience, he specializes in gaming hardware and software, and has expertise in gadgets, custom PCs, and audio.
Besides writing about tech and reviewing new products, Derek enjoys traveling, hiking, and photography. Committed to keeping up with the latest industry trends, he aims to guide readers in making informed tech decisions.