Racing games are cutting edge. They've always pushed the boundaries of what's possible in gaming, and chances are you've mistaken their graphics for the real thing. It's gotten even better since then.
Realism has caught on. Ever since huge hits like Need for Speed and Project Gotham Racing have come along, we've seen some breathtaking changes. Not only are the graphics more realistic, but everything from the feel of the rubber meeting the road to the exact touch of your drifts around corners have seen countless revolutions. But we haven't seen anything yet.
A New Edge in Racing Simulation
The Logitech G920 Driving Force Racing Wheel is no joke. After all of the flimsy and uncoordinated racing wheels that this market has been exposed to, you'd expect this one to fall apart as soon as it's out of the box. Boy, would that be a mistake.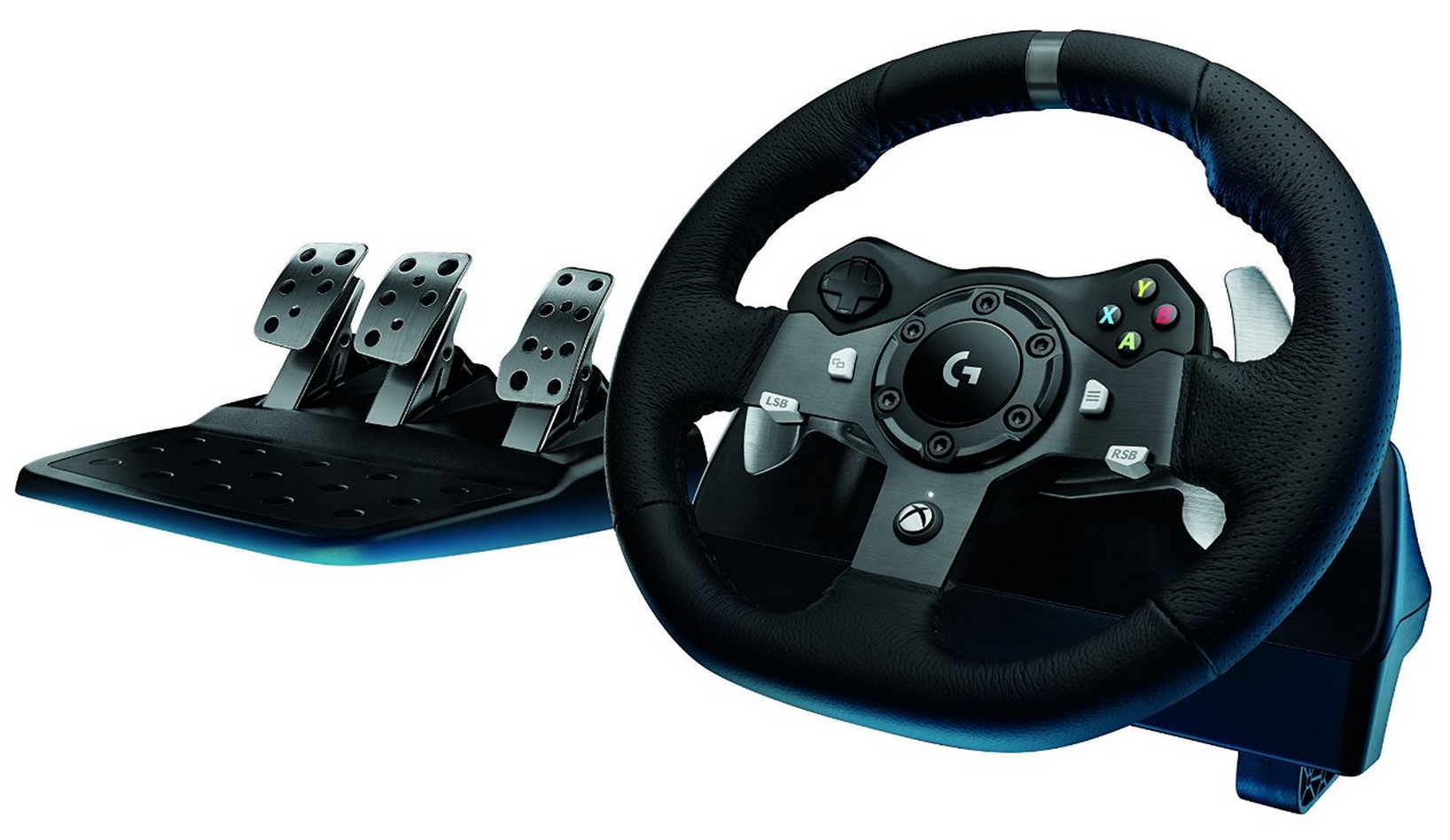 It would be like slipping off the road on a high-speed race course. You see, the G920 uses hall-effect sensors to gauge the accurate position of the wheel giving you a master's touch. Always remain in control of your vehicle.
Even the brake pedal offers its advantages. Stop on a dime or position yourself perfectly for that sharp turn and put yourself in the lead. The G920 includes a nonlinear pedal, which you can fine tune to offer greater ease in heel-toe maneuvers. You'll love this next feature.
It's even more realistic than we'd thought. You can turn your wheel a full 900 degrees, and get a realistic leverage over the velocity you're looking for. There's even a beautiful stripe in the middle of the wheel to keep you on track. That's not all.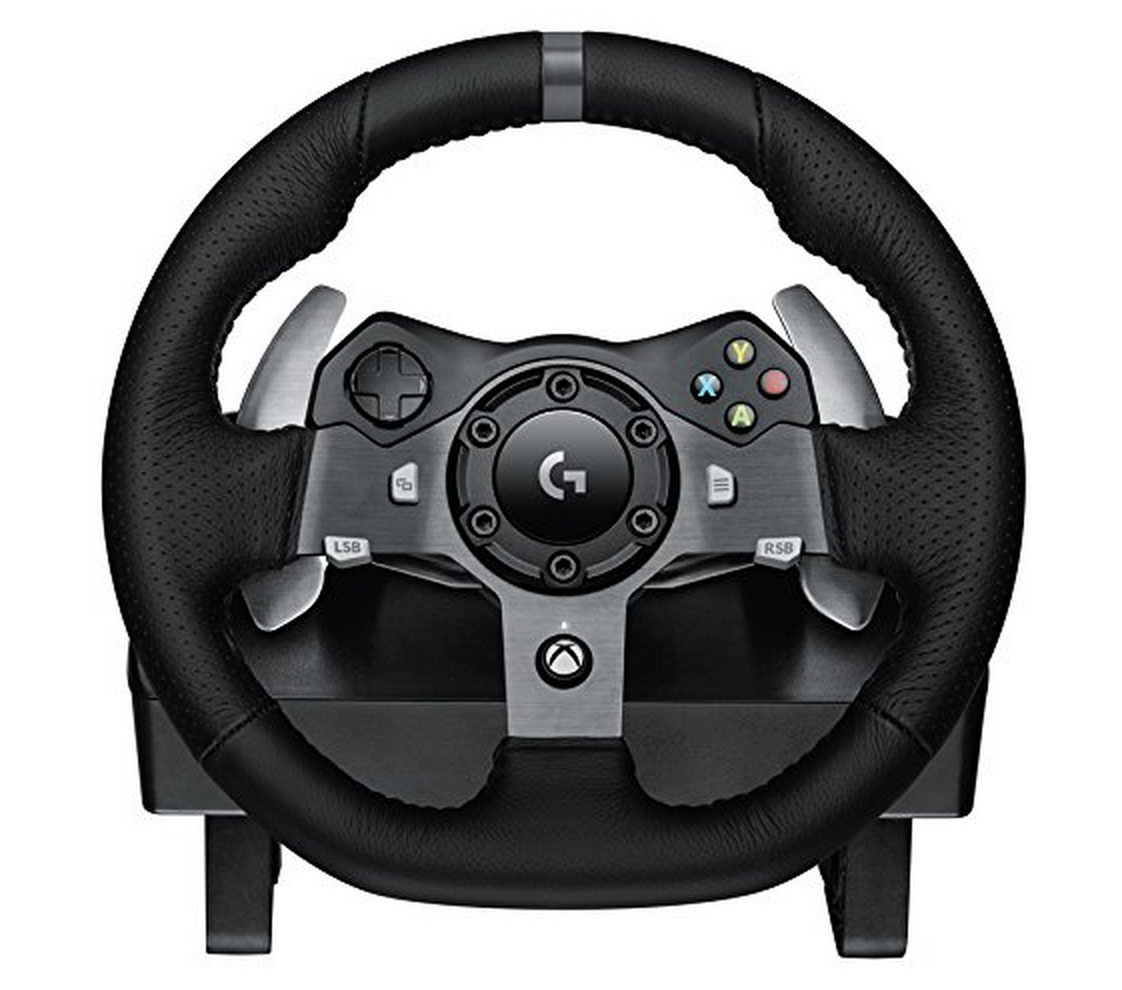 It delivers an authentic experience. All of the features of this amazing wheel give us a leg up on the competition, no matter which of the hottest Xbox One racing games you play. It also works with Logitech Software-compatible PC games, so you'd better put on your seat belts ladies and gentlemen. The Logitech G920 will give you a ride you'd only imagined possible.
You Will Never Want to Go Back to Console Controllers
We have no compunction in recommending this racing wheel. The Logitech G920 stacks up better than any we've experienced before, but before we tell you why let us give a true picture of what's available. We can start out with the following.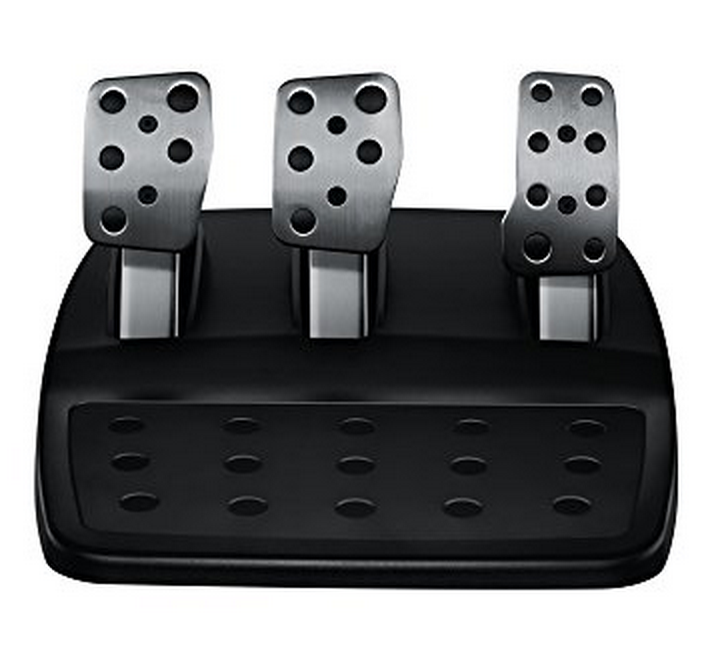 Something's usually designed incorrectly. Whether it's the size and shape of the whole device, the over- and under-sensitive calibration of your steering, or quite simply the comfort and grip of the wheel, the G920 outshines the rest. It doesn't miss a beat.
For starters, it's got dual-motor force feedback. You may remember the radical steering wheels used in the classic arcade racing game Crusin' the USA. It actually pushes back to give a real, authentic experience. The G920 does that, but better.
But there's more than just outstanding turn and detail precision. We eat an elephant one bite and a time, and in some instances it can take a while to get used to using a racing wheel. Logitech makes this so easy.
It's got some very convenient features. Placed in perfect and strategic positions are a D-pad and all of the console buttons in a simple to use location. You won't believe the further details.
The pedals are designed for an authentic feel. You're more comfortable when your body is in the correct position, and it adds a lot of flavor to the feel of racing. The G920 includes a throttle, break and intuitive clutch, which adds dimensions of fun to your favorite games. But there's more.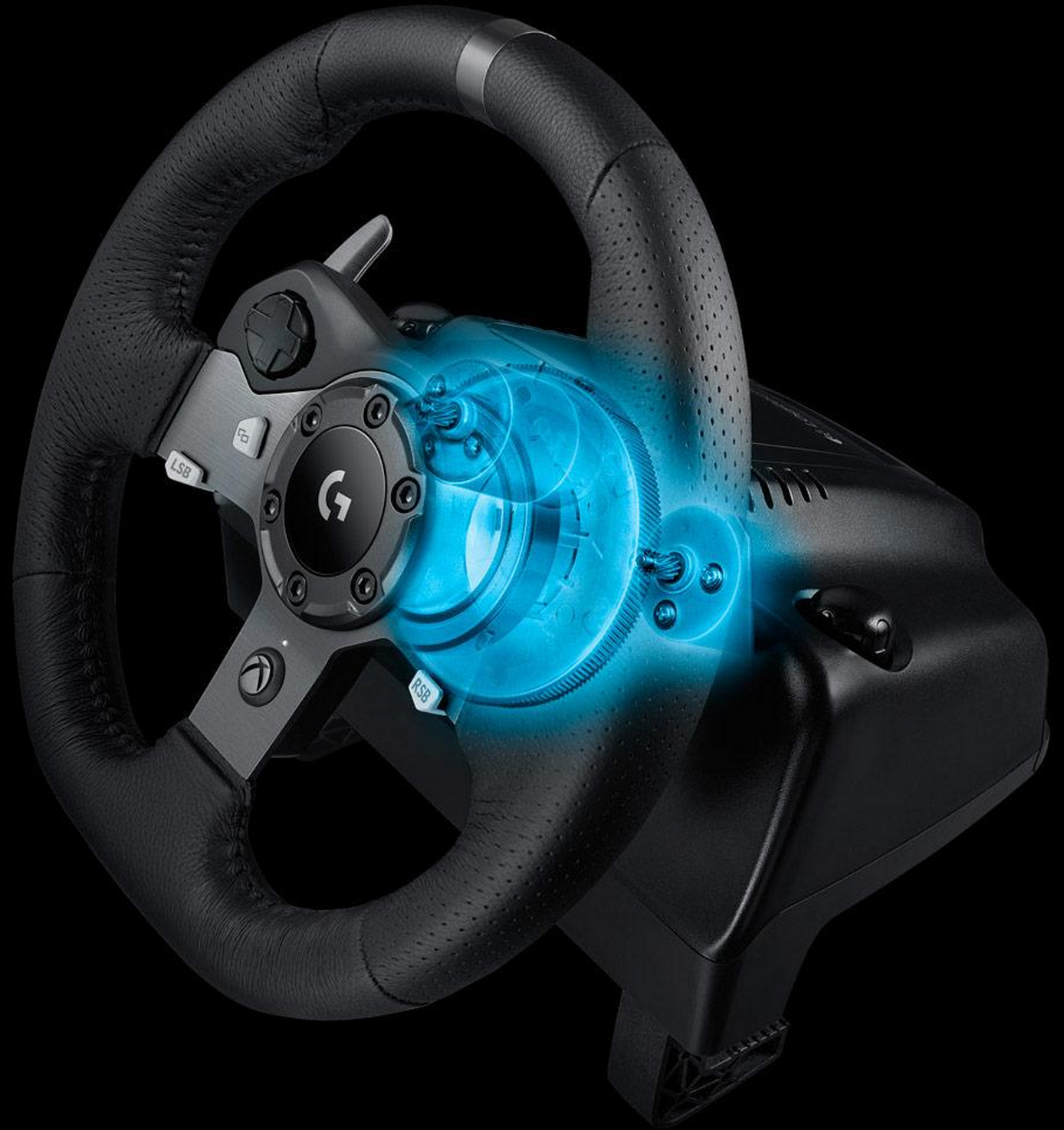 It's stable to use. Taking full advantage of the rubber feel and patented retractable carpet grip will allow you to change gears in style.
Well-Engineered and Crafted for Long Life
What would a racing wheel be without durability? Just another used-up video game accessory that we wished worked (at least as well as it once did). That's not what the Logitech G920 Driving Force Racing Wheel has to offer.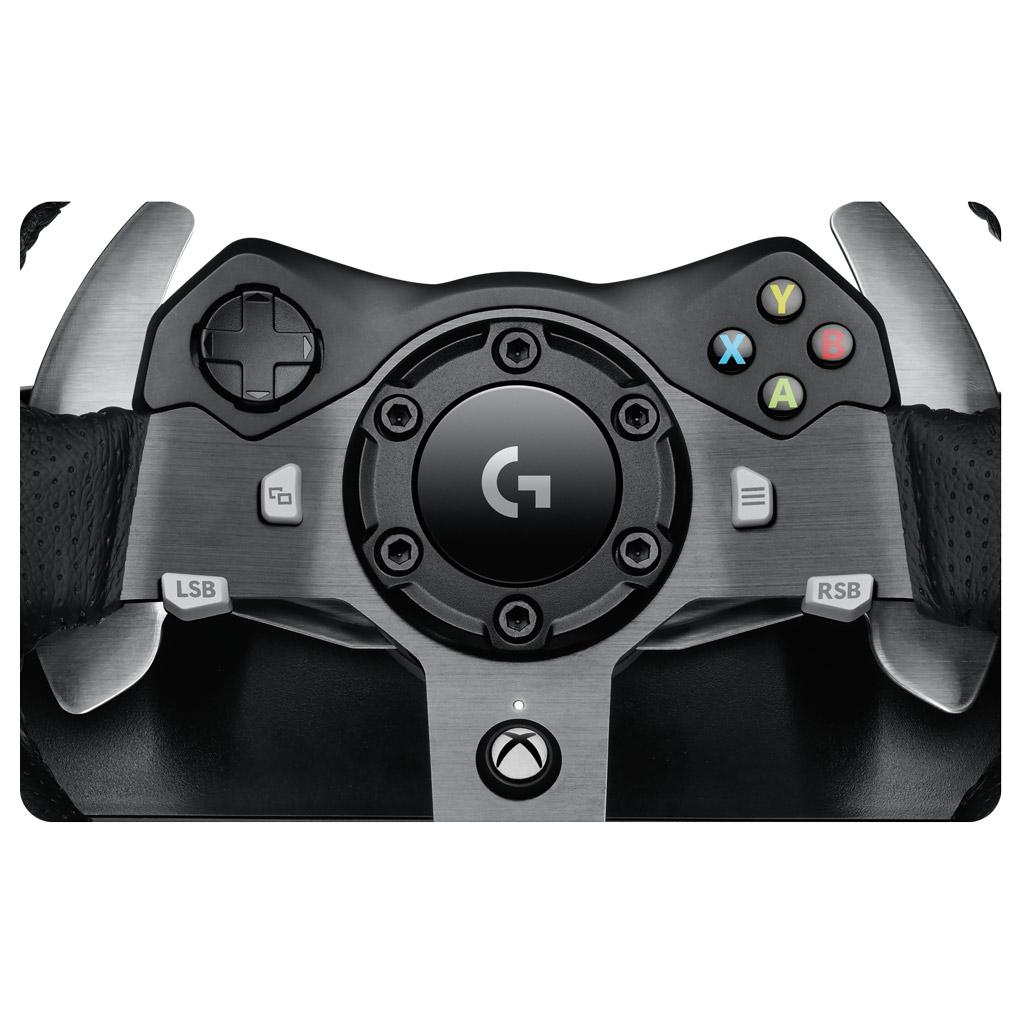 This racing wheel is road-worthy and battle tested. Nothing compares to an amazing gaming tool that stands the test of time, no gimmicks or false promises. You know what you're getting with this wheel.
For starters, let's look at the solid steel ball bearings in the wheel shaft. You know, the all-important vehicle parts that keep it on track, stable, and able to utilize its full power, regardless of the terrain? Let's move on.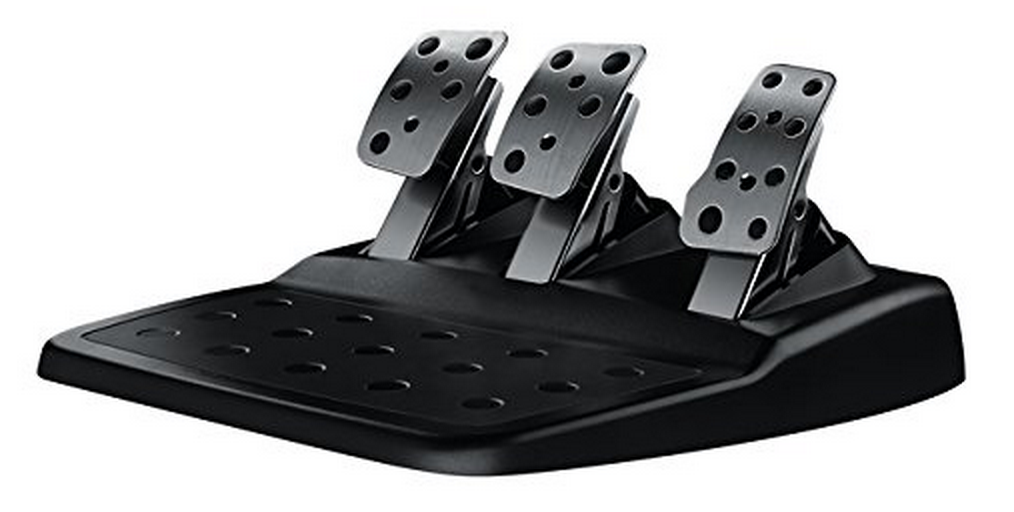 The paddle shifters are amazing. They're made of stainless steel, and are built to last. No matter how much sweat you get on them by making quick shifts you make turning those tricky corners you're rig stays solid. The pedals are made of stainless steel also.
What's more, the hand-crafted leather around the wheel gives you an amazing feel, while the newly-designed helical gears keep your ride smooth and silent.