Midrange headsets can escape a lot of the limits you see at the entry level. You can't escape all of those limits entirely, but you can certainly see some core improvements across your entire feature set. That might include the quality of materials involved in the construction of the headset, the addition of new features, and so forth.
That makes choosing midrange headsets much easier than almost every other kind. Because as long as you know what you're looking for, it doesn't have to be that tough to find it. Though still, it's important to be able to weigh your expectations in order to find the right unit.
Note: At no extra cost to you, we may earn a commission for purchases using our links. Learn more.
LucidSound LS10 Wired Gaming Headset
The LS1 and LS10 were both recently revealed at E3. Even though both were revealed at the same time, the LS10 and LS1 actually have very little in common, apart from the fact they're both made by LucidSound. In fact, they're almost diametrically opposed. With the LS10, you'll find a headset that's much more like an ordinary pair of headphones. It doesn't look like it's specifically for gamers at all. At least, initially.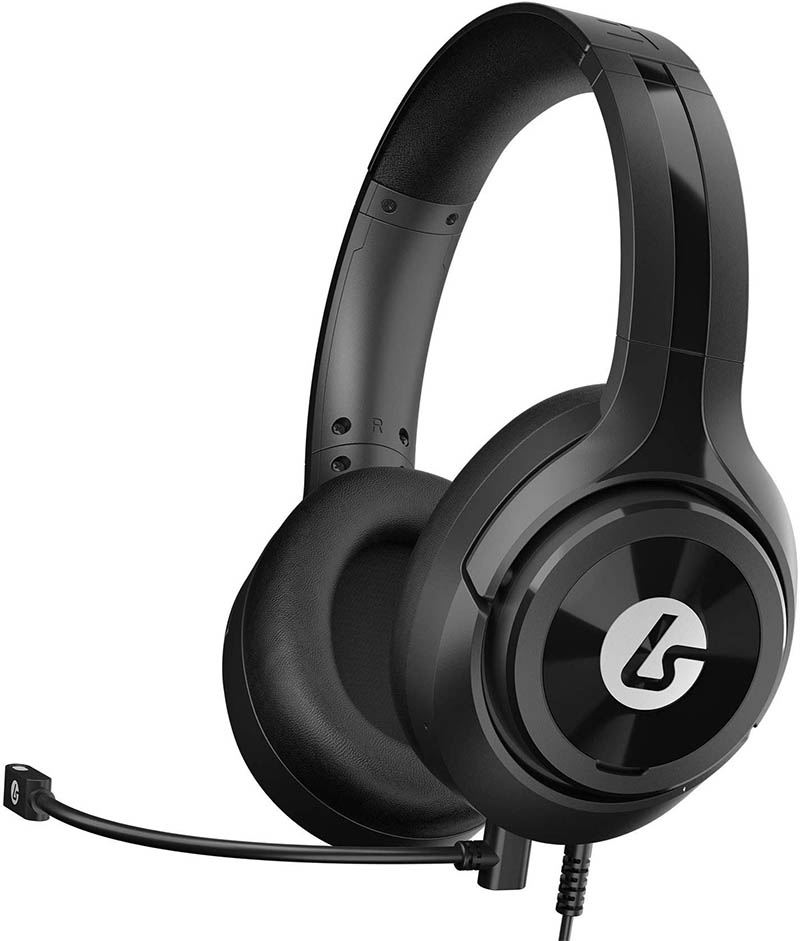 True, the LS10 doesn't have any bright coloring or added LEDs, for instance. But that's not to say this headset doesn't have its own unique, and somewhat sleek aesthetic. Of course, it's not all about appearances. Though not exactly a household name, LucidSound gets a lot of respect in the gaming community because they tend to make gear catered specifically for gamers.
Compared to the LS1, the LS10 is much closer to being a generalist headset, suitable for almost anyone. However, the LS10 still has enough distinctive gamer-oriented features to attract quite a few people. But who might that include?
Design & Layout
Aesthetically, the LS10 do not look very much like a pair of gaming headphones. They've gone the route of looking more like an everyday headset. Especially if you pop-off the removable front microphone. At that point, you could hardly tell these apart from a hundred other pairs of headsets, if it weren't for the LS logo on each ear cup. That's probably a good thing for people who want to be able to use their headset outside of gaming.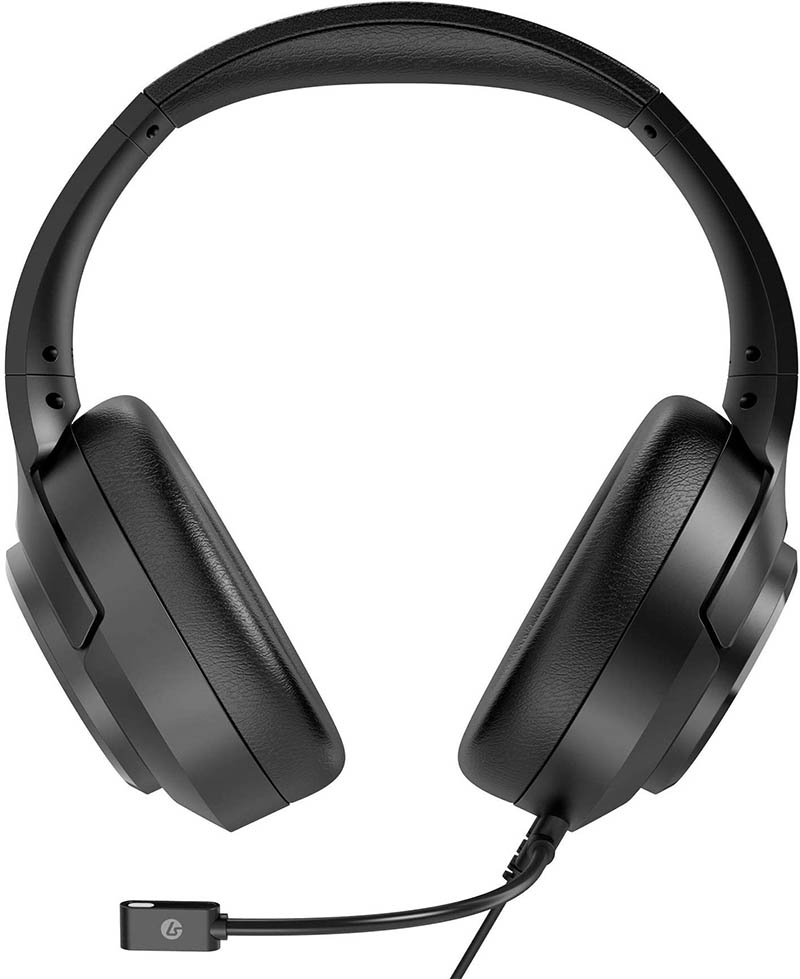 One thing shared in common between the LS10 and its cousin the LS1 is that they both make use of a very cool, very intuitive control system. Instead of giving you a tiny finger-sized switch to fool around with, you're given a large wheel that you turn in order to raise or lower the volume.
The wheel encompasses basically the entire exterior side of the ear-cup, so it's impossible to misplace or struggle to find. The large size of the wheel also gives you a greater degree of granular control over each adjustment that you take. It's surprising you don't see this kind of control system more often because it's pretty fun to use.
Because these headphones are designed with a close-ear setup, they're made to protect you from ambient noise in your environment. Though no active noise cancellation features are used, which would've added another chunk of cash onto the price-tag, they do provide a pretty good amount of passive noise protection. That plays out with some ramifications on the audio quality, but we'll touch on that more later.
Comfort Concerns
Many, many gaming headers make the mistake of using an excessively heavy design. Even something that feels fine at first, maybe a little hefty, can feel monstrously uncomfortable after a few hours. By contrast, the LS10 were made with a very lightweight frame. They actually resemble portable headphones a tad more than stationary ones.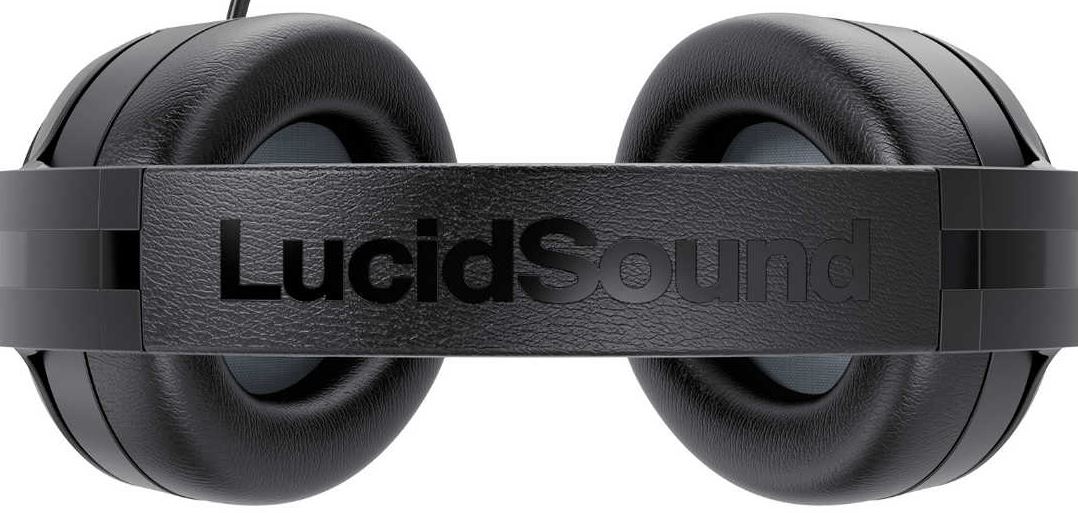 The LS10 were designed to place comfort ahead of almost all other factors. Where the LS1 makes use of breathable mesh fabrics, the LS10 makes use plush, soft foam that's been covered in faux leather. This is more in the interests of good acoustic qualities than comfort because this kind of faux leather material doesn't do a great job of dissipating heat. It also tends to wear down over a couple of years of use. Especially if you start sweating on it. But at the end of the day, it's every bit as comfortable as memory foam ought to be.
Notably, the headband is only lightly padded. But given the lightweight nature of the headset itself, this light padding is forgivable. Apart from that, the over-ear design is ideal for comfort, especially for long lasting comfort. Because it really helps shift the weight evenly across your head, while also allowing for a fair amount of padding to be used. That makes these kind of headphones ideal for most gamers in most situations.
If you were greatly concerned about heat dissipation, you'd need to go out of your way to find headphones designed specifically to perform better in that area. They're not impossible to find, but they are fairly uncommon. Because heat isn't much of an issue for people who don't mind taking short breaks away from their headphones.
Audio Quality
The LS10 were designed to use custom tuned 50mm drivers made with a state of the art neodymium core. That allows these drivers to replicate both clear treble notes as well as a deep bass section. It's great they've gone with full sized drivers instead of pushing them down to 40mm variant that's still surprisingly popular on headsets that aren't designed for mobile use.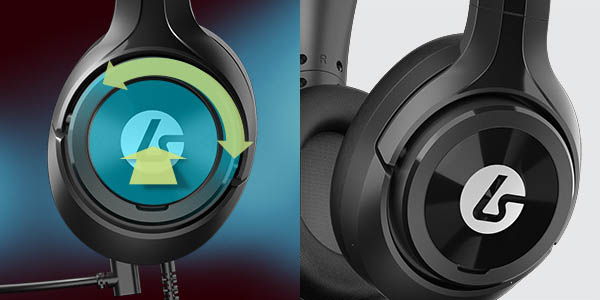 The closed-ear design prevents your music from bleeding out into your environment and bothering other people. However, it does also make the soundstage feel a bit more closed-up as well. That's something that is very difficult to fix on a gaming headset, however. Especially since most gamers will take noise isolation over anything else, most of the time.
The larger size of these drivers are especially good for producing deep bass tones. But like any good gaming headset should, the LS10 is principally concerned with providing clarity for vocal tones. That means clarity across the tonal range, allowing you to never have to strain to hear your companions on their mics.
An increasing number of advanced sound formats are making their way onto consoles these days. Interestingly, the LS10 is compatible with surround sound. That includes support for Windows Sonic as well as Dolby Atmos Surround Sound on the Xbox One and PC. While this falls short of being an authentic surround sound experience, it does come pretty close in terms of headphones.
Microphone Quality
The LS10 actually has a pretty fancy setup when it comes to the mics. Even though there are two separate mics, it's important to note that those two mics cannot work together concurrently the provide a greater degree of noise isolation. Rather, you have to think of these mics as being an either/or kind of setup.
You can either use the flexible boom mic, positioned in front of the left ear-cup, or the built-in mic. That way, you can pop off the boom mic and move over to the integrated mic when you're going mobile. Most of the time, you're going to end up with better microphone quality when using the boom mic. Part of that is positioning, part of that is the fact it has a little microphone boom built-in to help things along.
And if you do have to pop it off for mobile use, you'll find both mics still perform comparably well. So the difference isn't night and day all of the time. But as is often the case, it's good to have options.
One limitation is that you don't have any extra noise cancelling protection technologies involved with the design here. That includes no CVC 6.0 or the like. So you don't have any extra protection for being inside especially loud spaces, like a LAN center. But for playing from home, this mic and the over-ear passive protection will certainly get the job done.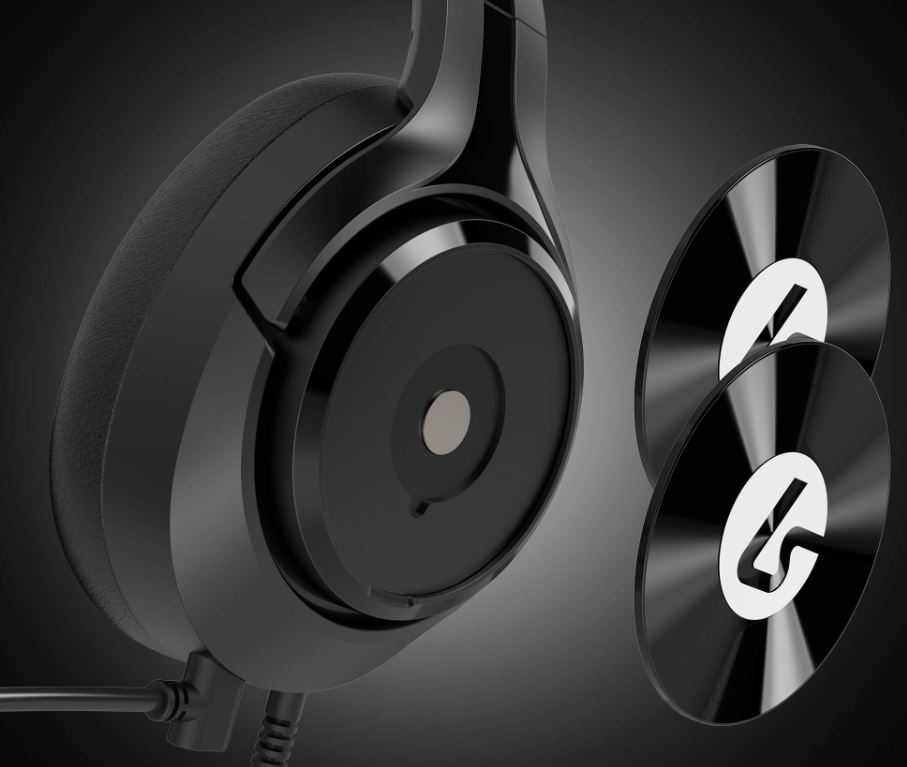 Other Considerations
The LS10 was designed as a wired headset, without the ability to take advantage of Bluetooth or otherwise interact with wireless devices. The included hard-wired cable runs about 6ft, providing plenty of room for you to connect with your PC or consoles. The exterior of the wire is protected in a very thick plastic jacket, but they didn't go so far as to protect it with nylon. That's a shame, but it's not a deal breaker.
A pair of headphones like the LS10 are supposed to last for about three years with persistent use. Provided that you take care of them along the way. Sooner or later, the ear pads will start to break down and degrade. That's probably going to take about three years of steady use, but it will happen.
The LS10 is designed to be widely compatible with basically any sort of console or device you might want to connect with. That includes smartphones, tablets, the Xbox One, and so forth. More specifically, the LX10X is made for the Xbox One and mobile devices. And you want the LS10P for the PS4 or Switch.
Who Should Choose the LucidSound LS10 Wired Gaming Headset?
The LucidSound LS10 is supposed to be able to appeal to almost all kinds of gamers. It wasn't given a very niche purpose; it's got a wide range of accessibility for all kinds of players. It's also supposed to be equally useful for watching TV and movies because of the universal design of the audio stage.
When it comes to passive noise protection the LS10 is also pretty great at blocking sound in your environment while your play. Though the audio isn't totally unique or remarkable, they have met some basic standards of excellence. For instance, those full sized 50mm drivers, which have been tuned for gaming performance and vocal clarity.
Though that may not make these headphones the best you've ever heard, they might be the best you've ever played a game with. Which makes the LS10 a decent choice for someone looking for a solid gaming headset that ought to last for several years.
Please consider sharing:
Note: At no extra cost to you, we may earn a commission for purchases using our links. Learn more.