A gaming headset performs slightly differently than a regular headset. In addition to all the basic things you want to know about any headset selection, like durability and comfort, there are gamer-specific concerns.
You're looking for steady microphone performance while moving from one game to the next. Comfort that lasts for consecutive hours of play. Adjustable controls as you move between games. And if you're playing competitively, you don't just want things to sound good, you want hardware functional clarity to match.
LucidSound LS31 Universal Wireless Gaming Headset
When most people imagine a quality gaming headset, what they're imagining is something like the LucidSound LS31. Containing a full set of improvements over the previous LS30, the LS31 is a fairly impressive step forward for the LucidSound brand. And in most respects, the Lucid Sound LS31 does achieve what it sets out to do.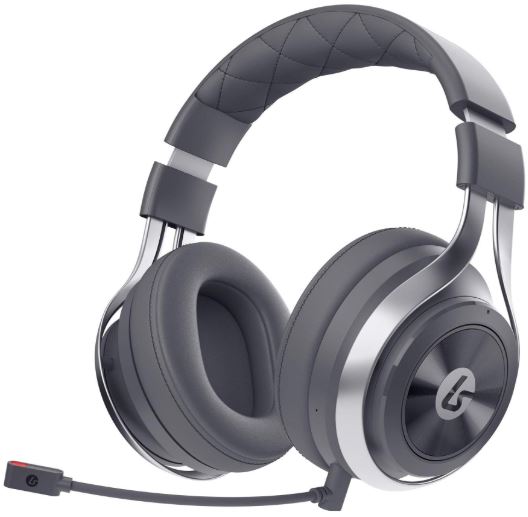 But gamers are different people. Some are primarily concerned with being immersed in what they're playing; others are looking for a competitive advantage over their enemies, and others still may only care about comfort and microphone clarity. It's certainly not true that the LucidSound LS31 are for everyone, but for their intended audience, the LS31's features are compelling from top to bottom.
Build & Design
The LucidSound LS31 are constructed with a sturdy metal frame, giving off a generally high sense of quality. When you push the headband into a fully contracted position, the LS31 measures 7.9 x 3.9 x 7.9-inches. That height grows somewhat as you adjust each ear-cup down from the headband. Aesthetically they look modern, stylish, and a bit expensive.
That is to say, they've got a fairly distinguished appearance, even when using fairly standard parts. The LS31 are constructed with 50mm drivers, nearly 20% larger than many drivers used by full-sized headphones. And those larger drivers do a number of things for the LS31, affecting the soundscape in almost every way conceivable.
Above all, these drivers are constructed to provide tonal clarity. And in performance terms, that's precisely what gamers need the most from their headsets. Those 50mm drivers also contribute to a number of other qualities relating to sound. Most notably, more prominent bass tones and a slightly louder output.
Audio Quality
The LS31 supports Windows Sonic Surround through Windows 10 and Xbox One. Unfortunately, it doesn't support extra surround sound features outside of those platforms, a feature exclusive to the LS41. But within those platforms, the addition of virtual surround sound means higher precision for determining the location of targets. It also means a better chance of hearing what someone's saying when they're mumbling into a terrible microphone.
The LS31 and its over-ear, closed-sound design, is precisely the type of headphones most gamers want. It helps to keep environmental noise out so you can focus on gaming, and keeps you from annoying people around you with headphone sound bleeding out. This kind of isolation is great for focusing in a loud environment and it's convenient for others. It's not the best way to get a spacious sound from music, but it's the best option for listening if there's absolutely any noise around you.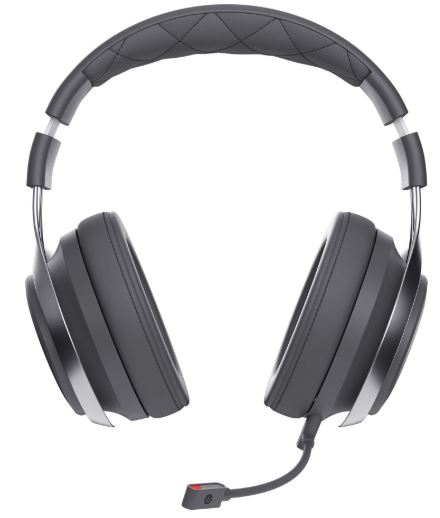 Microphone Performance
Another place where the LS31 deserves praise is its microphone. It makes use of a fairly sophisticated dual microphone system. The most obvious of these two microphones is the fully extended microphone, hanging in-front of the headset on a flexible boom. The second mic is hidden away on the chassis of the LS31, a more typical Bluetooth style microphone. Its pinhole sized, and discreetly placed half-an-inch above the boom mic.
The most obvious advantage of this setup is with respect to noise cancelling. Having two microphones allows headsets to use data from both to better eliminate unwanted noise within your transitions. But beyond that, most gamers can easily appreciate the inclusion of multiple microphone monitoring.
That's a feature that allows you to hear your own voice being broadcast in the LS31. You can use it to check your own sound and clarity. The next time you're worried about if you're too quiet or too loud, finding out takes about two seconds when you've got multiple microphone monitoring.
Moreover, the LS31 is certainly up to snuff for the tasks of streaming games. Sensitivity is to the point that you never need to shout, and you'll always have easy control over setting microphone levels as you move from one VOIP client to another.
The LS31's microphone is close to being competent enough to be used by stock brokers shouting in a crowded room. But at the end of the day, most gamers don't need the best microphones in the world because they're not usually playing their games inside of an airport terminal. They're in quieter environments, or in lightly active environments with which consumer-grade microphones are fully appropriate. So these features should be weighed appropriate to your needs.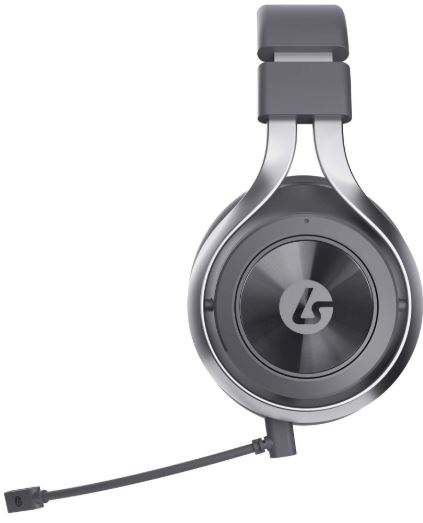 Battery Life
The LS31 includes a high capacity rechargeable battery, designed to play for about 20 hours. Actually achieving 20-hours depends on a variety of factors. It's a wide range of elements, from volume levels, to how often you're talking into the microphone. But the LucidSound LS31 actually gets fairly close to the 20-hour mark with ordinary use.
If you're cranking the volume to higher levels and you're using an open microphone, then you may find the battery's total capacity is closer to 18-hours. The battery won't interrupt you in the middle of a play session, and that's what really matters. Provided you don't start using it heavily and totally neglect to recharge it, battery issues shouldn't come along.
Connectivity and Ease of Use
With respect to ease of use, it's worth noting the LS31 has a handful of quick access controls. You can toggle your music or calls with quick access buttons, which can prevent you from dealing with separate remotes or interfaces. Fairly convenient, whether you're a gamer or not.
Rare among headsets these days, the LucidSound LS31 isn't built around Bluetooth. Instead it uses a universal wireless design to communicate through a standard USB connection. The result is uncompressed audio that's lag free. And totally superior to the capabilities of Bluetooth with respect to vocal clarity. But it is important you don't expect to make Bluetooth connections because support is absent.
Game-Facing Comfort
Gamers need lasting comfort. You're settled in and playing your new favorite game, you don't want to have to call it quits because your headset starts to feel uncomfortable. And to its credit, the LS31 delivers a solid nine-out-of-ten for comfort. What does it have going for it?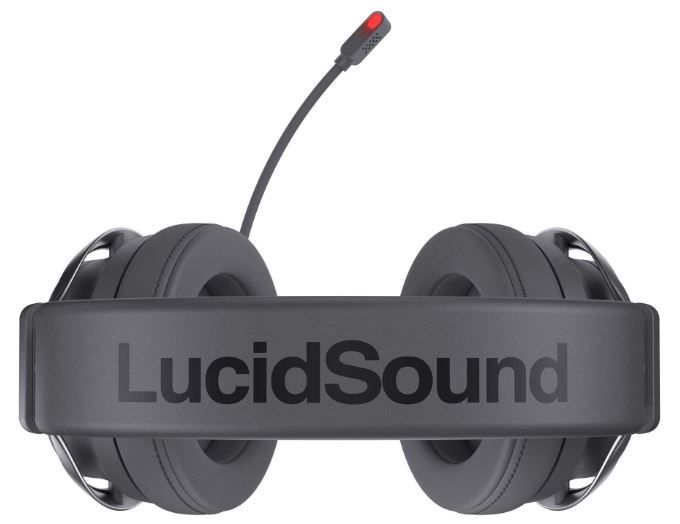 Perhaps the most important element is also the simplest, and that's the over-ear design. Over-ear headphones are what you want for lasting comfort, and they're what most gamers are looking for. The oval over-ear cups used by the LucidSound LS31 are quite plush. Internally composed of memory foam, they're great for long play sessions.
The headband is exceptionally thick, and made to last. The thickness of the padding is kept in place with the support two layers of stitching, helping to make the headband flexible and durable under stress. The skin around the memory foam is smooth and easy to clean, allowing the LS31 to be exceptionally comfortable in most circumstances.
But the LS31 slightly suffers in two areas. The first is heat dissipation. Memory foam absorbs heat; the plastic-like fabric protecting the LS31 isn't great at dissipating it. If you're in a hot room with the LS31 on your head for six hours, expect sweat. And the second issue is weight.
Room for Improvement
The metallic construction also means the ear cups don't swivel side-to-side. When handled roughly, thrown in a suitcase and crushed under other objects, this rigid design makes the LS31 more vulnerable to damage. No swivel is less of a concern because of the over-ear design of these headphones, but it's something to keep in mind with respect to durability.
However, weight is another story entirely. Take a look at almost any pair of headphones in the $1,000 range. You'll notice nearly all of them are constructed from seemingly cheap plastics. That's because those brands have done meticulous research detailing the impacts of a headphone's weight on the experience of comfort.
To break it down simply, you generally want to shoot for about half-a-pound of weight. That's heavy enough that you feel a presence on your head, but not so much that you ever feel relief when removing the headphones. The LS31 and its metallic construction looks fantastic, and the lack of swivel aside, they're quite durable. But as they come close to weighing exactly one pound, these headphones do become something many people will want to wear for six hours or less.
Not many people encounter comfort issues with headphones around this weight, and sensitivity to these weight differences varies from person to person. But if you plan on wearing the LS31 for literally eight hours in a row, it's something to keep in mind. You may find yourself wanting to put them on your shoulders while not in-use, for short listening breaks.
Other Considerations
Another thing that's easy to like about the LS31 is how the ear cups can be removed and replaced. That makes it exceptionally simple to clean them as well, which is important to the longevity of any quality gaming headset. The universal transmission design is ideal for connecting to consoles like the Xbox and PlayStation, as well as PCs. And the LS31 includes an optional EVA carrying case.
Who Should Choose the LucidSound LS31?
There are some simple reasons why someone might choose the LS31. It might be for microphone quality. It might be for their professional style, clearly attractive to streamers. Or it might be for uncompressed audio that's lag-free and gamer-friendly.
Whatever the case, the LS31 has something for everyone. Sometimes you get what you pay for. The LS31 is a fairly good example of that principle in action. While they don't have every feature that a universal wireless gaming headset can possibly have, they do come close. They're certainly worth a close look for anyone who wants to go wireless, and someone who isn't married to the Bluetooth format.