Cinema is a multi-faceted art. Many who make content that's been professionally produced, albeit within a small studio consisting of only a few people, understand how big a part recording and editing, play.
In addressing the first requirement, it's well known that smartphone cameras can do what recording equipment costing exponentially more money, and requiring extensive knowledge to use, did only decades ago. With that being said, it's not always easy to position a single camera to take multiple shots, and that's not even mentioning the writing and editing process. In terms of practical application, Mevo offers a consumer opportunity to have simple to use editing tools, as well as the ability to capture multiple shots simultaneously with a single plug and play camera.
We're going to be breaking down all of the Mevo Live Event Camera's features, including the optical sensor and high definition video capabilities, as well as its companion app and all of the additional elements. In order to provide accurate information for professional, amateur as well as casual users, we're going to point out what this event camera can provide for you, as whether or not it's likely to be worth trading your hard earned money for.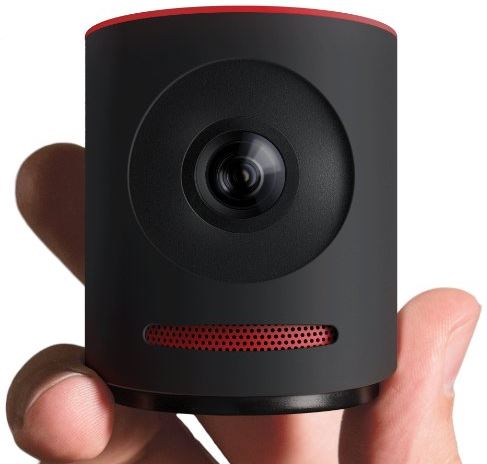 High Resolution Video with 4K Sensor
When it comes to the ease with which you can carry, setup and begin sharing and streaming from a digital camera, there is definitely some stiff competition. One of Mevo's advantages is its Sony 4K sensor with a 12.4 megapixel resolution, capable of delivering 3,840 x 2,160 pixels and a frame rate of 30 fps.
With that being said, its greatest performance levels are achieving when recording MP4 files. While you can achieve 720p for iOS preview and simultaneous stream and record, the transfer speeds vary from 20 to 5 Mbps. As we'll find out in a later section, Mevo provides various streaming options, however a minimum of 5 Mbps of upload bandwidth is required. Not only will a lower bandwidth greatly decrease video quality, but also make it impossible to stream in HD with Mevo.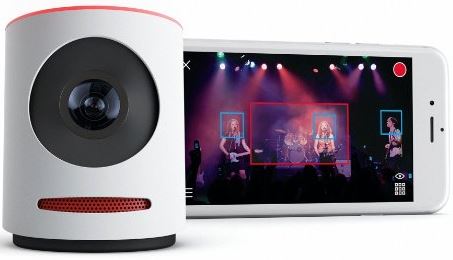 This camera also features an Ambarella A9SE processor and encoder that uses H.264 video coding software. As a result, you have access to spot metering, which requires a little more expertise but provides full access to exposure settings. There's also an automatic exposure mode that provides manual compensation options between -2 and 2, and four white balance presets.
The lens system provides a 150 degree field of view in the diagonal axis. It has a fixed focal length of 3mm and an aperture of f/2.8, which works well for long range and portrait shots. However, it'll still be difficult to capture a clear shot in low light settings.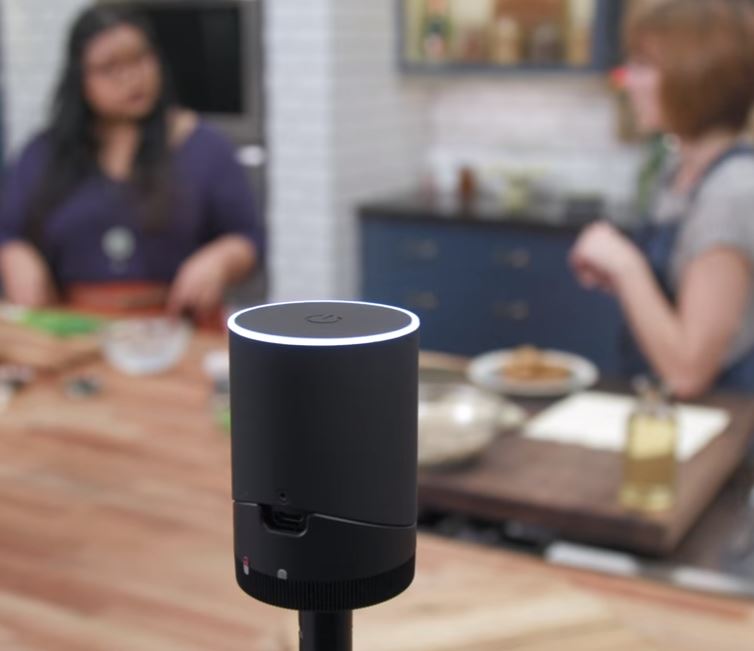 Built-In Microphone and Additional Hardware Components
When it comes to additional components on a camera that promises so much, there's a high potential for unwanted expense. Mevo is equipped with a stereo microphone, which essentially means that it records audio on two channels (left and right, typically). However, it's also housed within the limited functionality mono speaker which is protected by an orange, grated exterior.
On the processing end, it records audio in AAC codec and also provides metering and gain controls. In terms of input, you can use a secondary external microphone via WiFi connection with an iPhone in addition to the built in stereo mic. In terms of mounting options, it's built with a round magnetic base, making it easier to keep in place on certain surfaces.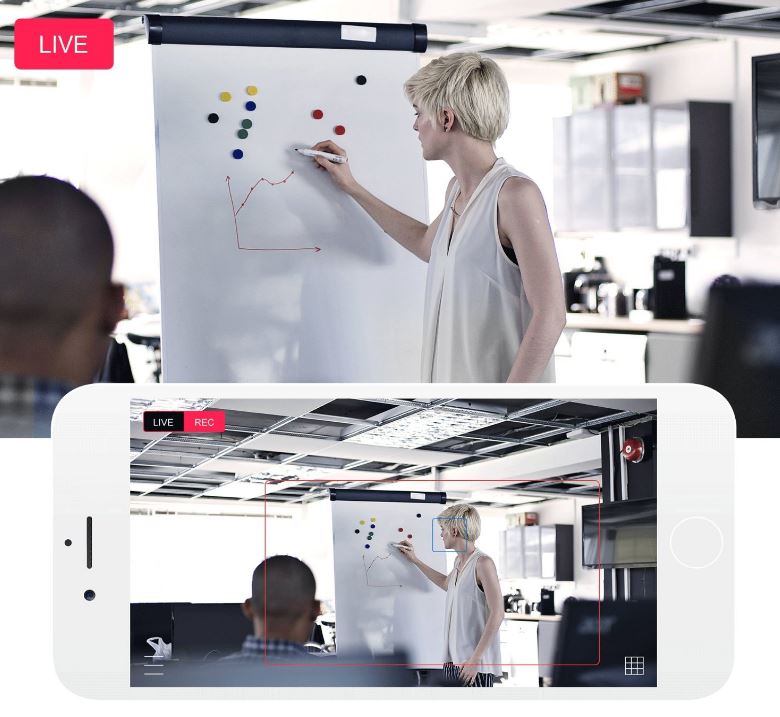 There are two power options, including a micro USB connection which is also useful for manually connecting to mobile devices, while also functioning as a charger for the internal rechargeable 1,200mAh lithium ion battery. The battery itself is rated for a maximum of 1 hours' worth of continuous use, however the included 3 meter cable uses USB 2.0 technology for faster data transfer and charging speeds.
You can also use this connection for any USB 2.0 compatible external batteries, including the Mevo Boost accessory that provides extended battery life, weather resistance, seamless mounting and connection options including Ethernet and 4G LTE. Mevo comes with a 16GB that plugs directly into the built in slot, and features a battery and WiFi status indicator on the back.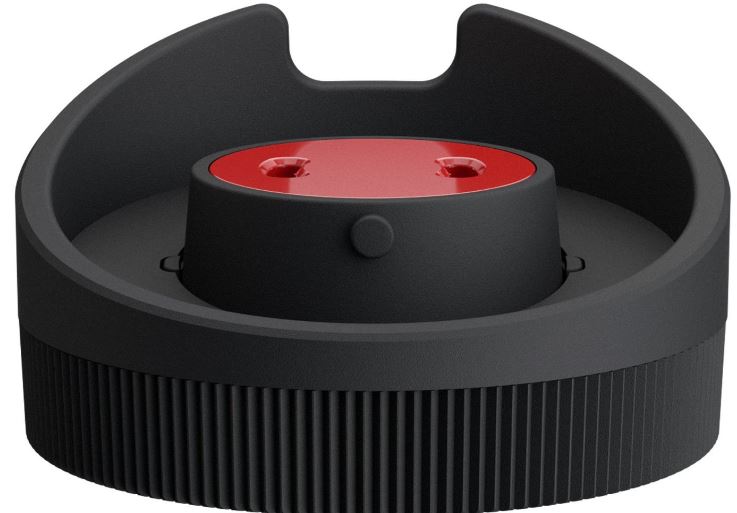 Comprehensive Connection Options
Many screens today (TVs, monitors, etc.) aren't capable of producing 4K resolution. While this is mainly because the general market hasn't caught up to the latest innovations, Mevo provides some benefits that could be useful to you in the present.
First, it provides multiple networking options, the most effective for video data quality being Ethernet which provides 100Mbps of speed, although it does require the Mevo Boost accessory. It also has a basic WiFi mode that requires 802.11a/b/g/n technology, but because it uses both wireless bands the quality, speed and reliability are increased. It's capable of producing its own WiFi network via access point, joining existing WiFi networks, as well as streaming over an iPhone LTE network.
The Mevo Boost also makes it possible to connect to any 4G LTE network, either using a Version USB modem or a smartphone WiFi hotspot. For these reasons, Mevo is a reliable option for streaming due to its ability to produce Quad HD for advanced users while maintaining speed and quality for all viewers.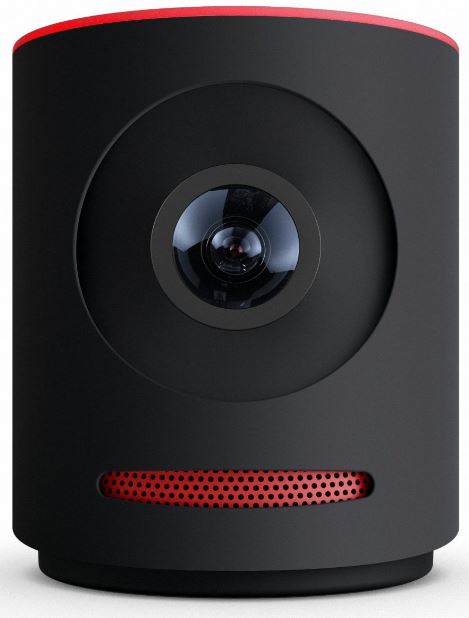 Mevo App for Recording and Editing
Many video editing utilities also don't provide 4K processing either. It can be very expensive to make the most of the professional-quality video that you're capturing, especially when attempting to achieve Quad HD while streaming.
Accessing the free mobile app is as easy as it sounds, but while it does have a simple to use user interface, it's only compatible with iPhone 5s with iOS version 9 or higher. If you're using an Android or an older model, you'll have no access to some of its most important features.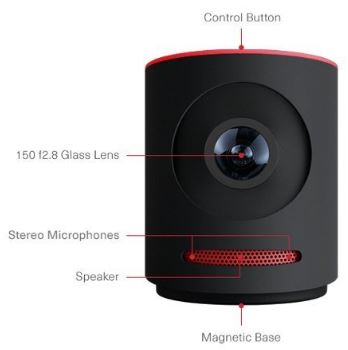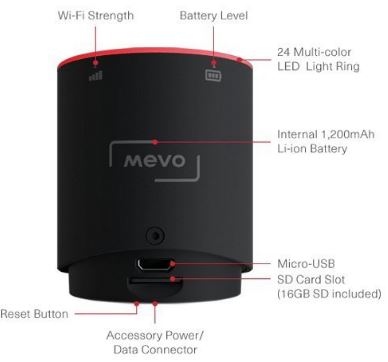 As you know, Mevo's camera has a 150 degree diagonal field of view, and combined with a 16:9 aspect ratio, there's plenty of space in the frame capture a large area. While you can't adjust the focal length, there's an option to section out multiple different areas of your shot and get close-ups on multiple people, with some advanced features to make your job easier and more interesting.
First, it has the ability to detect people as well as their faces. If they're frequently in motion, its sensor can track them and allow you to take advantage of some more specific shots, with its six axis motion detection capabilities. Basically, you can select a zone by pinching your smartphone screen, cut it from the shot by tapping on the screen, and even use this area to create a panning effect, virtually making it a much more versatile camera overall.
Sharing and Social Networking Options
There is a definite limitation in the platforms you can live-stream on, which can be an instant turn-off for many users. While Mevo's functionality in no way depends on the use of live streaming, you can do so on Livestream's platform as well as Facebook Live, about as easily and effectively as you could ask for. By recording onto a microSD card, you have full access to any of the major platforms, including YouTube, Twitter and email broadcasts as well.
Controls and Structural Integrity
Mevo actually only has two buttons on it, including a main control function button as well as a reset button, which seems pretty simple on the face of it. The control button is located directly on top and provides access to power on/off, live stream start/stop or recording start/stop, depending on how you configure it with your smartphone app interface. There's also a 24-color LED ring around the top and a HomeKit chip built into it, making it compatible with other applications even though they haven't been released yet.
Structurally, Mevo and Mevo Boost are rain resistant (not waterproof). However, both are given an IPX4 water resistance rating when used together, so you're definitely missing out on some durability without purchasing its companion accessory. Alone, Mevo measures 2.5 inches high, 2 inches wide and weighs a total of 4.6 ounces, so when you compare its relatively compact size with larger models, there is the benefit of portability.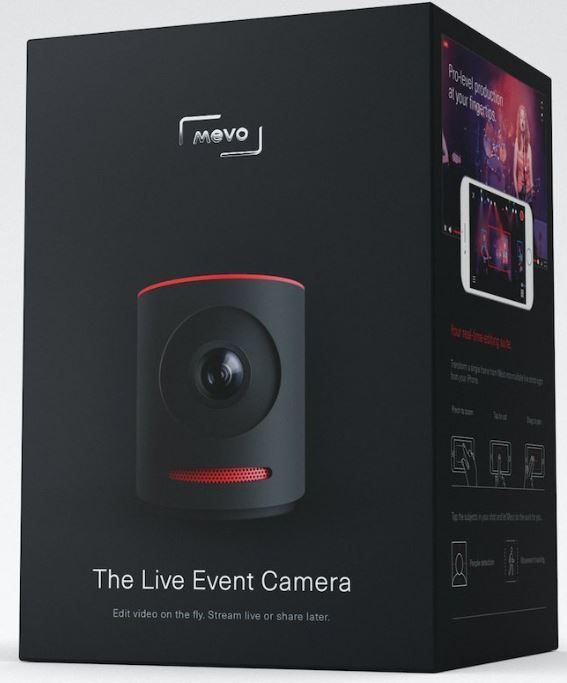 Conclusion
All things considered, Livestream has produced a fairly comprehensive recording device, especially with its advanced video capturing, editing and streaming capabilities. The Mevo Live Event Camera's limitations are more because of compatibility than anything, due to its companion app. It produces high quality audio on a consistent basis, and although it does demand greater bandwidth than other models you can livestream anywhere you have access to an internet connection.
The Mevo product line really isn't complete without the Mevo Boost as well, as it allows you to mount to tripods, mic stands and other surfaces, not to mention exclusively providing needed durability and battery life for outdoor use. Overall, it may be a great investment if you're looking for high-end recording capabilities without many limitations.
Meet Derek, "TechGuru," a 34-year-old technology enthusiast with a deep passion for tech innovations. With extensive experience, he specializes in gaming hardware and software, and has expertise in gadgets, custom PCs, and audio.
Besides writing about tech and reviewing new products, Derek enjoys traveling, hiking, and photography. Committed to keeping up with the latest industry trends, he aims to guide readers in making informed tech decisions.