Nest began operations in 2010 with just sixteen employees focused on delivering expanded functionality and convenience within the home. By the fall of 2011, they released their very first product, the Nest Thermostat, followed by a smoke alarm and the Nest Cam Indoor Security Camera.
Their latest innovation is the Nest Cam Outdoor Security Camera which is designed as a follow up and companion to the indoor model already available. Of course, outdoor security cameras have been available for many years and are nothing new. However, the Nest Cam Outdoor Security Camera offers security in a whole new way with features that go well beyond what has been previously offered. Let's take a look at the design and features of the Nest Cam Outdoor Camera to see if it lives up to all the hype.
Nest Cam Outdoor Overview
First, it's important to note this security camera is only currently available for pre-orders. The actual cameras will not start shipping to customers until the end of September 2016. However, this new release has created quite a buzz, so if you decide you do want to purchase one, you may want to get in on the pre-ordering option.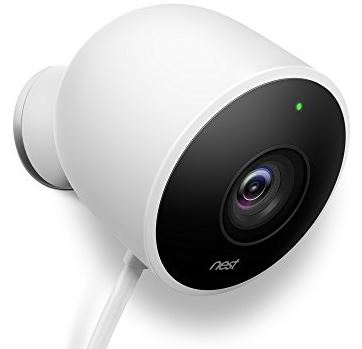 The Nest Cam Outdoor Security Camera is similar to many other "smart" home devices and is designed so you can monitor and control your home from anywhere in the world via a smartphone. The Nest Cam system offers a wide range of functionality and features including automatic alerts, the ability to speak and listen into your home via your smartphone and designed for simple DIY installation. With it, the setup process is much easier than many other security systems that require running cables and wires through walls or mapping out a complex wired network.
Nest Aware
The Nest Cam Outdoor Camera is capable of doing many things. However, you'll only be able to take full advantage of all its features if you are subscribed to Nest Aware. Nest Aware is the subscription service part of the Nest Cam and allows you to enable advanced features such as 24/7 video recording with storage for 30 days, facial recognition features and zoom features, among others. Some users have expressed concern about having to subscribe to the Nest Aware Service in order to use all of the available features of this security cam. However, there are actually some very good reasons the Nest Cam Outdoor Camera is sold separately from the Nest Aware Service. It can get a bit technical but we will do our best to give a clear explanation.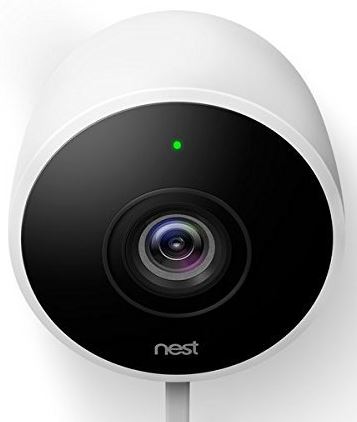 Why Use Nest Aware with the Nest Cam?
Nest Aware includes a set of key features that significantly expand the functionality of the Nest Cam Outdoor Security Camera including the following:
Motion Detection Capabilities
Enhance Video for Facial Recognition
Video Backup Service 10-Day and 30-Day Options
Create Custom Video Clips
Zoom and Focus Features
Service Does Not Rely on Third-party Storage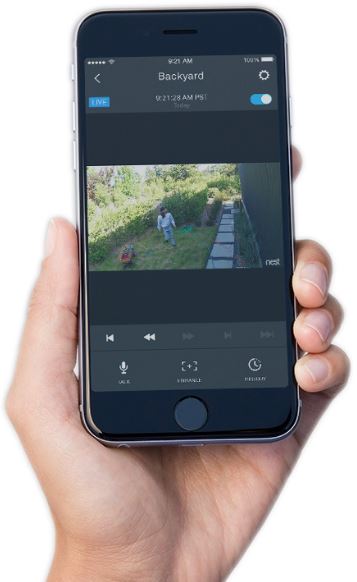 What makes the above features even possible is not the Nest Cam itself or any special software that is stored on a local computer. All of these additional features are made possible by the hardware and software of the Nest Aware Service itself and advanced features such as these would require too many resources from a local configuration in order to function properly.
Additionally, because the service does not use a third-party cloud storage service and all of the advanced features are enabled directly through the Nest Aware Service, they happen seamlessly and without any of the performance issues that would be very likely if powered by a local computer system. While some are not excited by the additional cost of Nest Aware, it performs extremely well, is very user-friendly and offers a nice set of additional features that for many users is well worth the additional cost.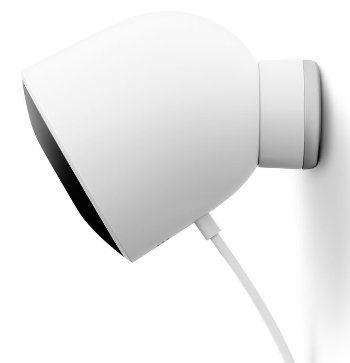 Nest Cam Outdoor Design
If you're familiar with the Nest Cam Indoor model then you might notice it has a bit more eye appeal compared to the outdoor design. The design of the outdoor cam is modern and certainly much more attractive than the standard outdoor security camera, but there is little doubt it's obviously a security camera. The appearance of the Nest Cam Outdoor was intentionally designed this way, simply because the obvious presence of a security system is a deterrent, so you want it to be easily identified as such.
The system is easy to install and setup even for people that don't have a lot of experience with installing security or camera systems. In fact, the Nest Cam Outdoor is designed as a DIY installed system, although you can easily find a list of professional installers on the Nest website. The camera comes with a magnetic base that snaps together which eliminates the need for drilling any holes when installing it. Additionally, the flat wiring design makes it easy to paint so the wiring easily blends into the color scheme of your home.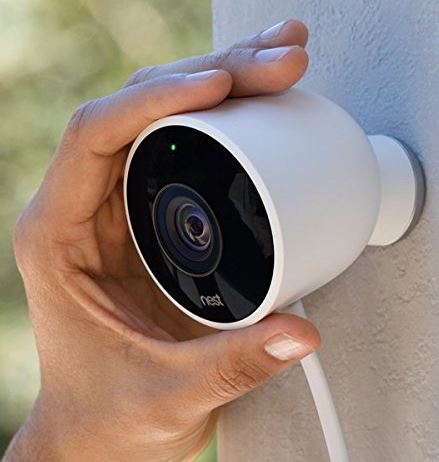 Waterproof and No Batteries
A core feature of the Nest Cam Outdoor is that it's specifically designed for use outdoors, which means it's durable in a range of weather conditions. The system is completely waterproof and can hold up in adverse weather conditions such as snow and extremely cold or hot temperatures. The waterproof feature even extends to the IP67-rated wiring that connects the camera to the mains plug and adapter.
The system does not use any batteries and does need to be plugged into a power socket in order to function. While this does mean the Nest Cam Outdoor will add to your electric bill just a bit, it's still much more cost effective than using batteries. Additionally, the continuous power connection allows the camera to function 24/7 ensuring it doesn't miss anything while standing guard.
Audio & Video Capability
While some security cameras offer surprisingly poor video quality that is certainly not the case with the Nest Cam Outdoor Camera. It offers high-quality 1080p video and records at thirty frames per second. The camera is capable of viewing and recording a one hundred thirty degree field and includes eight LEDs for night vision capability. The high-quality video and night vision capability of the camera ensure you can capture and identify exactly what is happening around your home at all times. Keep in mind, if you sign up for the Nest Aware Service you get even greater video functionality with the ability to zoom in and out as well focus on certain areas of the video for easier facial recognition.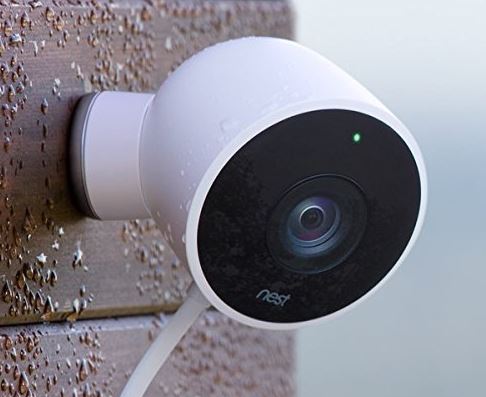 The video capabilities and quality are certainly impressive compared to most other security camera systems, but the audio features add excellent convenience and safety features as well. The camera comes with a microphone and speaker system that allows for two-way audio. Because you can view live video of your home right from your smartphone the audio capabilities allow you to communicate in real time if you see something happening. This might be something as simple as giving directions to a delivery driver for where they should leave a package or perhaps intervening if you see a potential intruder.
Motion Detection and Alerts
The functionality of the Nest Cam Outdoor Camera is getting a little better each day as engineers have time to improve its already impressive list of features. Right now, the camera is capable of sensing motion and then sending an alert to your phone. However, within just a few months, or even weeks, the system will be able to start telling the difference between objects and people. It's still a bit of a work in progress, but relatively soon owners will have greater control over how many alerts they receive.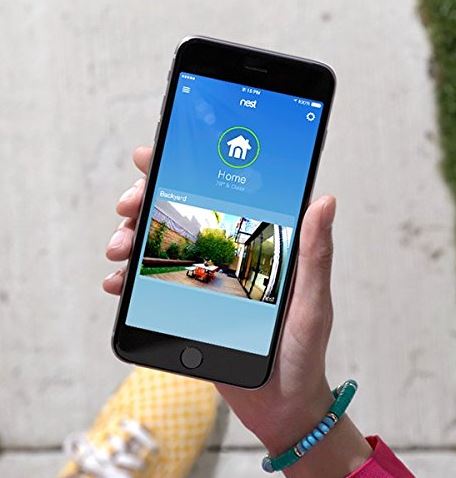 You may not want to receive an alert every time an animal runs across the view of the camera. So the ability of the system to decipher between an actual person, animal or falling object of some sort will be very welcome for many users.
Key Considerations
The Nest Cam Outdoor Security Camera is not perfect and there are some considerations owners should be aware of. The outdoor camera is required to plug into an outdoor power outlet which means a potential intruder could simply unplug it. There is a bit of give and take to this aspect of the system. If the system ran only on batteries then it would not be able to function 24/7 and would be limited to capturing video only when it sensed motion. Additionally, the system is designed to send you an alert and snap a photo of the last scene before and if it loses power.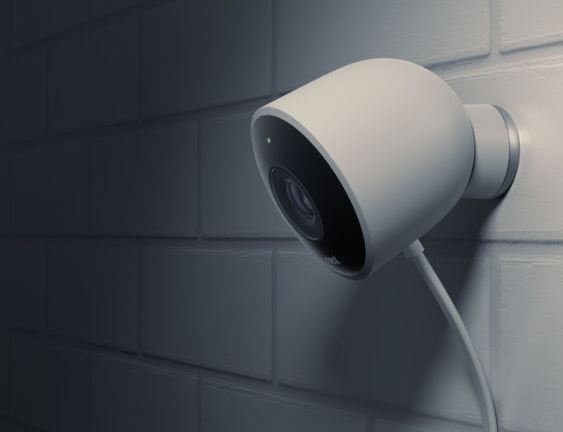 Furthermore, because it's designed to be easy to install, it's not necessary to screw the camera into the base. However, you do have the option of doing this if you want, which might not be a bad idea so the camera itself does not get stolen.
All things considered, the Nest Cam Outdoor provides consumers with excellent value and is easy to use. While it might not be right for everyone, if you need a home security system with advanced features it's certainly worth a long look.