Good gaming requires focus. But your concentration can lead to bad habits from the mouse you're using, and is something that pro gamers will never tolerate. Let us explain.
A great quality mouse is simply a necessity. You'll never see the gameplay of the pros unless it's followed by a defeat screen, if you don't have a solid mouse setup. The Castor can carry you on to victory.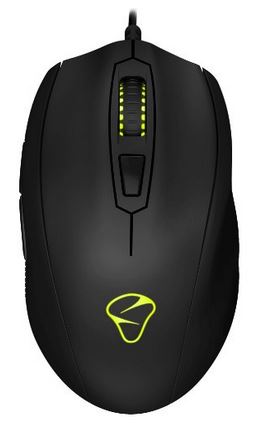 Rip Strategies like Never Before
As you know, video games can be quite competitive. Nobody likes having their hardware deter them from winning, whether it's because of lag or simply lack of proper precision. Allow me to present the Castor.
The Mionix Castor Ergonomic Optical Gaming Mouse is not your average mouse. You may be used to laggy mouse commands and terrible precision, but that's all about to change. Here's why.
Your gaming is about to become a lot more fun. Not only will your gaming experience improve, but you've got a lot more options than you once had. Let's go through some of them now.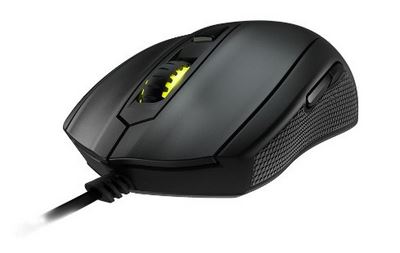 Have you ever tried to create macros with your keyboard alone? It's messy, complicated, and wastes a lot of time reaching for the correct button. Not to mention what happens when you press the wrong button, leaving you without a needed item, or screwing up your long-term strategy. Here's some of what the Castor has to offer.
It has 6 different programmable buttons. It'll allow you to select any key and/or mouse command, as well as long macros. Let's not take that for granted.
It's also custom fit to your hand. Just like any tool (or weapon), keeping a sure grip is something that you categorically must do. It's kind of hard when you're sweating and using a cheap mouse. That's just no good.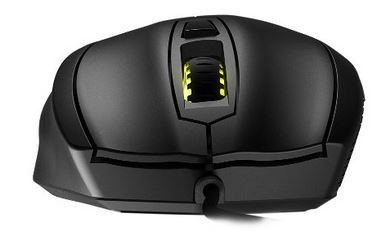 The Castor takes care of all of that, even ensuring that the mouse feels soft and fits like a glove. You'll be blown away by how they've designed 4 different textures of rubber for maximum advantage.
The Most Comfortable and Unique Right-Handed Mouse
Aesthetically, the Castor is a master. With a lot of mouses – even ones promoted as great gaming hardware – you're left wondering "What were they thinking?" Nothing about them seems to make sense.
First things first. The batteries on conventional wireless mouses are terrible, and require frequent charges just to make the most basic commands. What kind of quality is that? Not to mention the fact that they're designed to sell you on the performance on it, but the look and design aren't as good as promised. The Mionix Castor, on the other hand, is a beautiful piece of art.
The optics are cutting-edge. Boasting multiple color options, they've really delivered more than they promised on this aspect. You have up to 16.7 million color choices to make your gaming mouse totally custom to you. Nobody else is going to have the exact same selections, not to mention the effects. You're going to love this.
Combine the color options with solid, blinking, pulsating and even a creepy yet awesome breathing effect, you're gaming sessions will never be the same again. Even use multiple colors in the effects options.
The shape is designed for gaming. After decades of pro gaming – and flourishing communities of experts – Mionix has come to know what makes a great mouse. Just check out what the Castor has in store.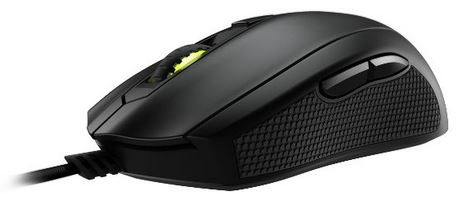 First off, it's specifically catered to right-hand players. With this in mind, it's got a synchronous balance between palm support and grip for various button pressing styles. Whether you claw or rest your hand, it's crafted in rhythm with your playing styles. That's not all.
It's flawlessly design for whole-hand support. The Castor knows how people use their mouses, and is easy to pick up and move due to the grooves build for your fingers.
Powerful Processing for Exciting Gameplay
Your games demand a lot. If they didn't they really wouldn't be very fun, and you don't want to be left in the dust. The Mionix Castor Ergonomic Optical Gaming Mouse keeps with the spirit of competition with technology, but at the same time is totally in harmony with your needs as a gamer. Let us show you its solid hardware.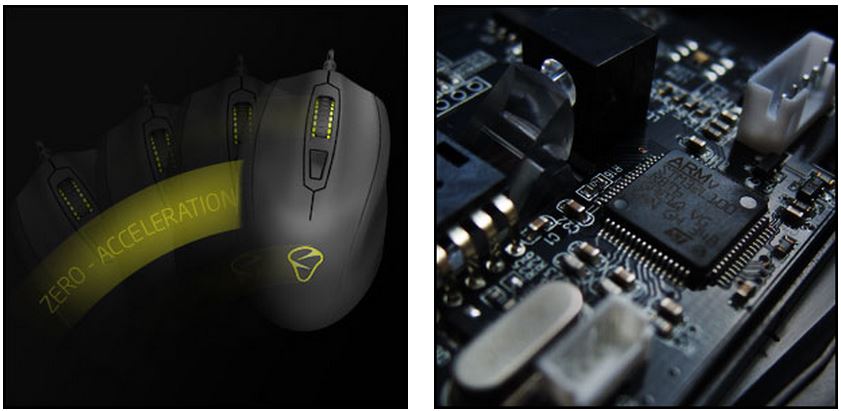 First of all, it's a true gaming mouse. When your mouse and computer are out of sync, it really doesn't make a difference how good of a gamer you are, and most of all you don't even notice the lag. You want proper performance, and that's what the Castor is all about.
It uses 1:1 tracking. There's no need for extra processing for the positive and negative calibration errors when you're using the Castor. It sorts that all out for you.
The Castor's also got a 32bit ARM processor. You get a full 32mhz of computation, allowing you to actually use your preferred settings. You can even make changes mid-game.
Meet Derek, "TechGuru," a 34-year-old technology enthusiast with a deep passion for tech innovations. With extensive experience, he specializes in gaming hardware and software, and has expertise in gadgets, custom PCs, and audio.
Besides writing about tech and reviewing new products, Derek enjoys traveling, hiking, and photography. Committed to keeping up with the latest industry trends, he aims to guide readers in making informed tech decisions.