f you're relatively new to the wireless earbud market, you're not alone. The fact is, it's a young market, so even "experienced" buyers aren't that far ahead of you. But it can still get frustrating, especially considering the plethora of earbud options available.
Why this explosion in popularity for wireless earbuds? The lazy answer would be "the iPhone 7". We all know the story. Tim Cook announced that the iPhone 7 would not support wired earbuds. Everybody freaked out. Then, it turns out that everybody actually liked their new wireless buds.
So wireless earbuds became popular because of apple's market dominance, right? Not exactly. As it turns out, Tim Cook wasn't just randomly dictating that people ditch their wired buds. He was taking advantage of a new technology called "True Wireless Stereo" (TWS). TWS allowed for much higher audio quality than older wireless technologies. Cook was betting big on this new technology, and wanted to be the first to market. With the AirPods, Apple became the first major manufacturer to offer a high-quality flagship pair of wireless earbuds.
But the AirPods aren't the only good wireless buds on the market. You just have to know what you're looking for. Over the past few years, we've reviewed several other wireless earbuds, so we're experienced at this. Today, we're going to put that experience to work by comparing the Monster Isport Champion and the Monster Clarity 101. Which one of Monster's wireless earbuds is the right choice for you? Let's take a closer look, and see how they stack up.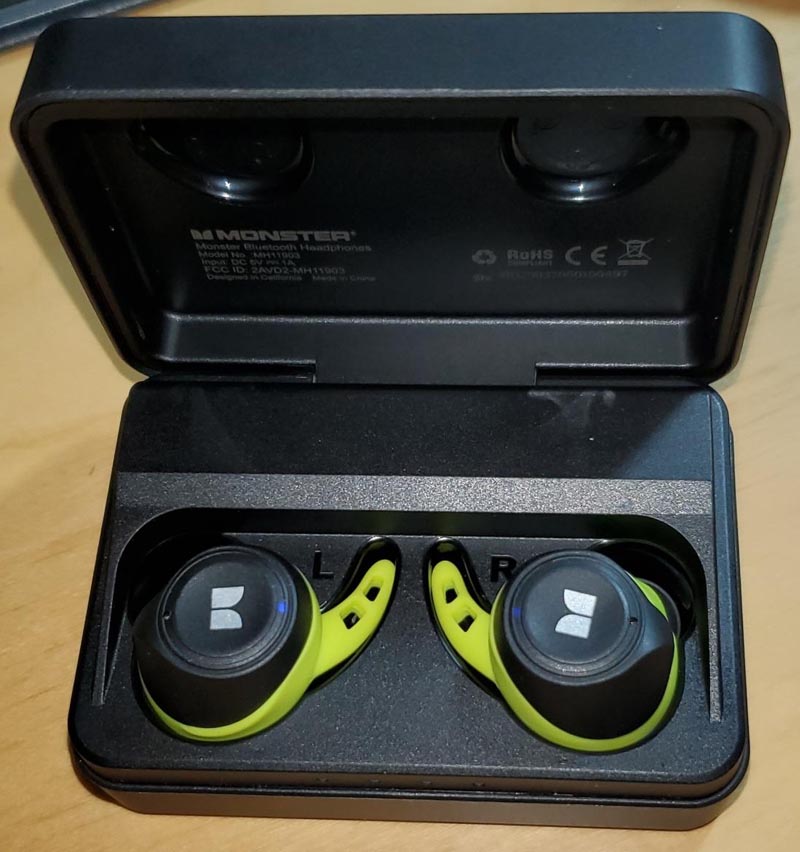 Monster Isport Champion
The Monster Isport Champion earbuds have a high-visibility, sporty design that just screams "physical activity". The main shells have a slim, in-ear design with a long stem that goes into your ear. There are three sets of ear tips included in the kit, in three different sizes. As a result, just about everyone should be able to get a comfortable, secure fit. Surrounding the main shells are a pair of neon green rubber ear wings. These further improve the security of the earbuds' fit. They also provide plenty of visibility if you accidentally drop an earbud on the ground.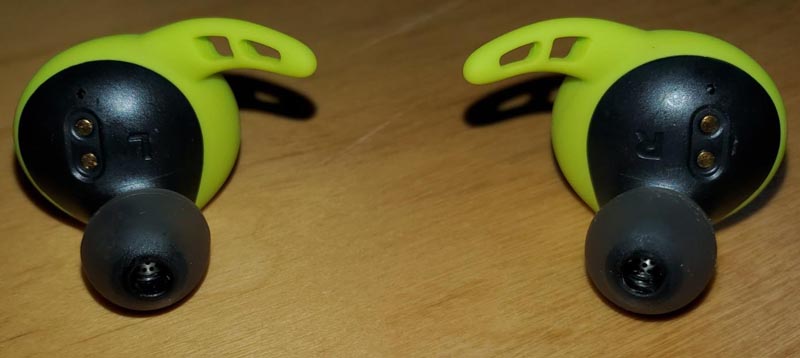 The back of each earbud sports a grey Monster logo that's more than just cosmetic. The logos also double as soft touch buttons for operating your phone's controls. Among other functions, you can skip tracks, adjust the volume, answer and end calls, and activate your voice assistant. The soft touch operation is very comfortable, and doesn't require any extra pressure on your ears.
The Isport Champion earbuds carry a water resistance rating of IPX8. This is the highest rating available, and requires a special certification. While the buds are technically submersible, exercise common sense and try to keep them out of the water. Wear them in the shower if you like, but they're not for snorkeling.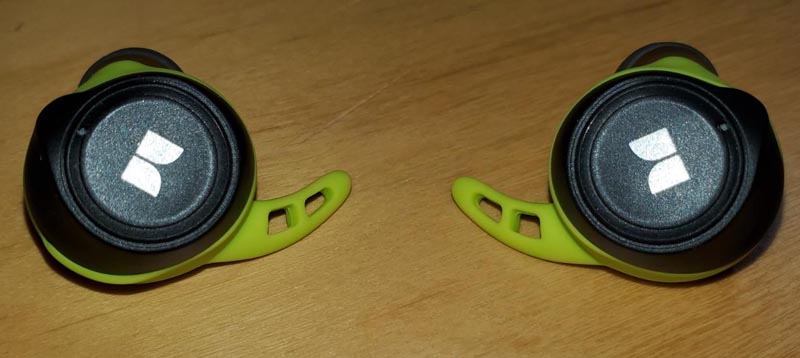 Like most wireless earbuds, the Monster Isport Champion buds come with a charging case. This case has a no-nonsense, industrialized design with a ribbed black plastic outer shell. It's fairly bulky, but it's also built like a brick. The lid is spring loaded, and won't pop open easily by accident. A groove underneath the lid allows you to open it with one finger. Inside this groove, a row of four LED lights indicate the current charge status of the battery.
Battery & Connectivity
If you're looking for a long-lasting battery, the Isport Champion buds will be right up your alley. On a single charge, they offer up to six hours of playback. Even at full volume, you can expect five hours. So far, so good, but not terribly impressive until you consider the charging case. The case boasts a 2,600mAh battery, which is enough to recharge your buds 17 times. This extends your total battery life by about 100 hours, or more than four straight days. It even offers fast charging. Plug your buds in for five minutes, and you'll be ready to rock with an hour of playtime.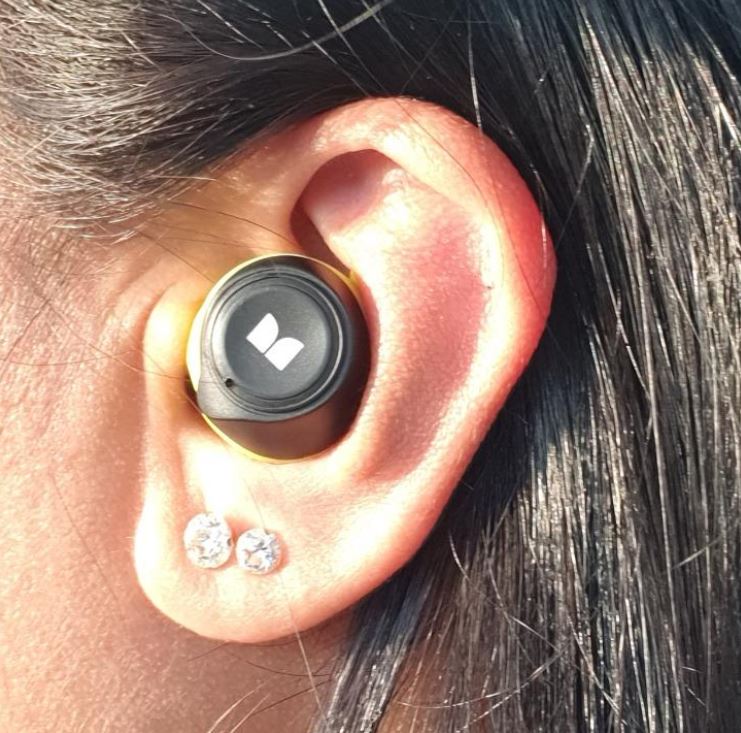 The Isport Champion buds use the Bluetooth 5.0 protocol, which is the latest version of Bluetooth. This allows for low latency, higher audio bitrates, and a more stable connection. Not only that, but the Isport Champion supports mono mode. If you turn off a single earbud, the other one will remain connected to your phone. To be fair, this feature doesn't do much for music listeners. But for hands-free calling, it essentially doubles your battery life. Moreover, it keeps you aware of your environment for driving or walking at night.
Sound Quality
If you're familiar with the Monster brand, you already know what to expect from their earbuds: bass. Lots and lots of bass. The Isport Champion earbuds do not disappoint. If you're a fan of hip hop, dance music, or any other bass-heavy genre, you'll want to give them a try. There's enough thump and punch to keep you pumped up throughout your workout. Middle and high frequencies sound just fine, and the soundstage is more than wide enough. These earbuds are the complete package.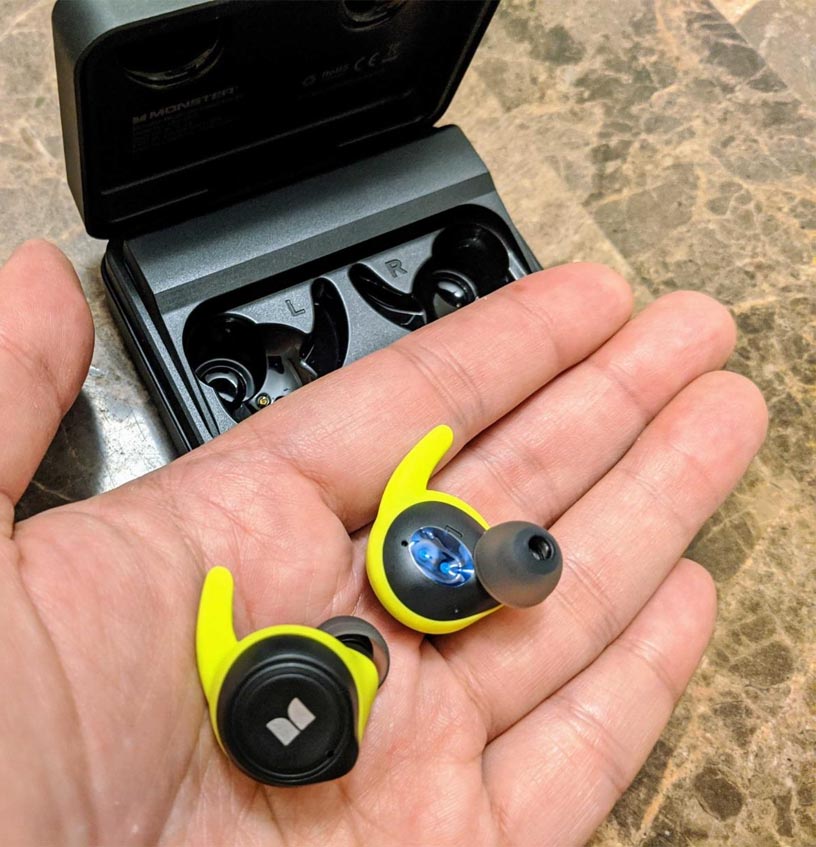 The Isport Champion earbuds use the aptX Low Latency protocol. This is an audio protocol designed to eliminate lag between your phone and your earbuds. When combined with a Bluetooth 5.0 connection, it reduces your latency to nearly zero. This makes the Isport Champion ideal for watching movies or videos, since the audio will sync perfectly with the video.
For hands-free calling, these earbuds offer CVC 8.0 noise cancellation. This protocol is designed to remove background noise from your phone calls. As a result, the person on the other end will hear you clearly, even if you're in a noisy environment. How well you hear them depends on how good their microphone is.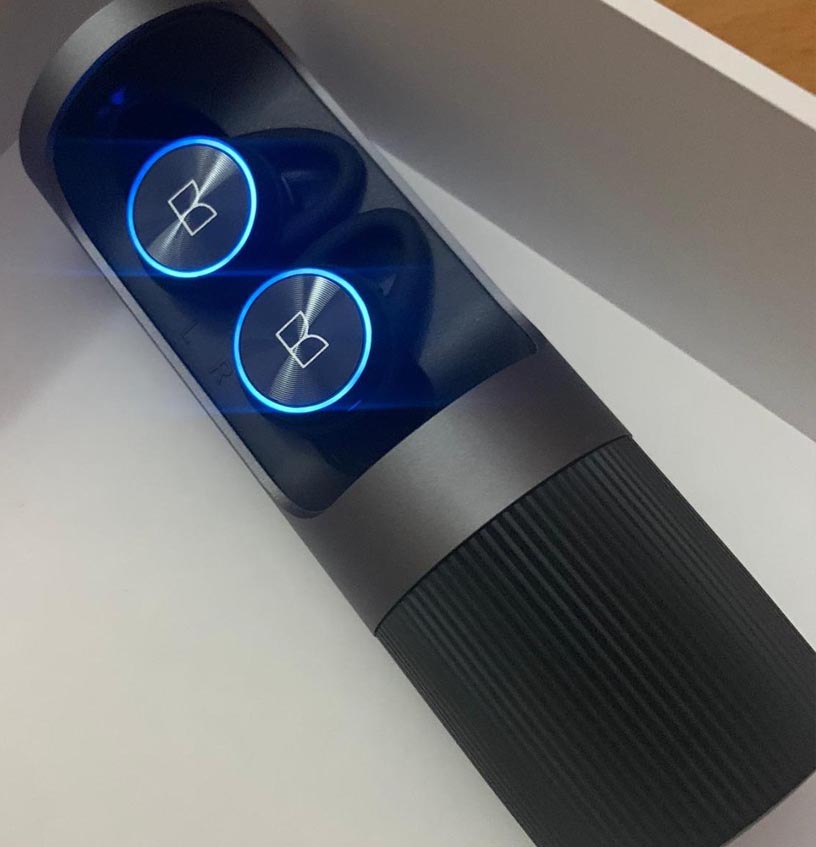 Monster Clarity 101
The Monster Clarity 101 earbuds have a similar workout-ready design to the Isport Champion buds. The color scheme is a bit different, with black ear wings instead of neon green. You might think this would lead to a more understated look, but Monster likes their buds to be high-visibility. On the back of each Clarity 101 earbud, a blue LED ring creates a border around a grey Monster logo. Not only does this allow for easy visibility, it also functions as a soft touch button. You can play and pause music, skip tracks, and perform other functions without taking out your phone.
The Clarity 101 earbuds are designed to fit securely in your ear canal. This depends entirely on getting a good fit, so try them out as soon as you unbox them. If the fit is too tight or too loose, try the other ear tips in the box. You might find the larger or smaller sizes more comfortable. The buds themselves are IPX5-rated for water resistance. This means they're rated for sweat, but not for total immersion. Go ahead and wear them while you're working out, but take them out before you shower off.
The most unique feature of the Clarity 101 earbuds is their rotating case. The main housing is black ABS plastic, and is shaped like a wand. On one end, a black anodized aluminum shroud covers your buds. Simply grip the plastic end of the wand. Twist the shroud, and it will open to reveal your earbuds. This design is easy on the eyes and also keeps your earbuds very secure. However, at 1.26 inches in diameter, it's a bit fat to carry in your pocket.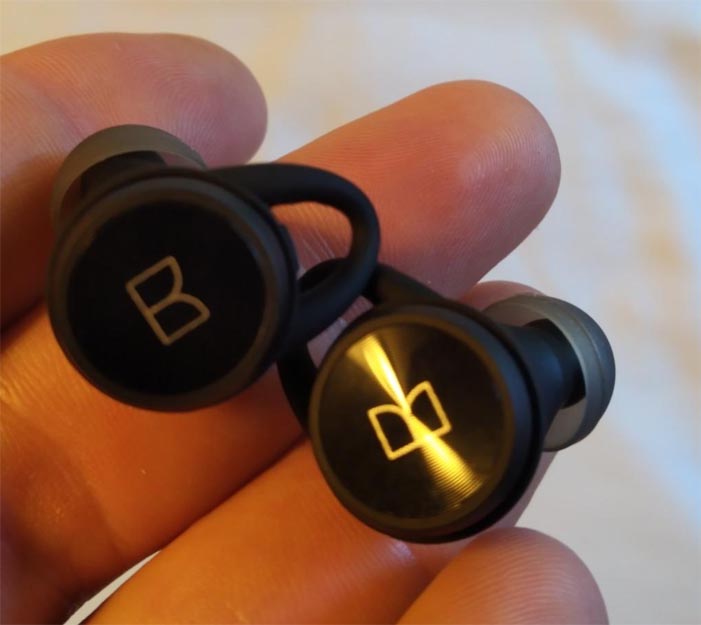 Battery & Connectivity
The Clarity 101 earbuds will provide up to five hours of playtime on a single charge. This translates to a minimum of four hours if you've got the volume up all the way. The charging case provides 25 more hours of charge, for a total of 24 to 30 hours depending on volume. This isn't the best battery performance we've seen, but it's not the worst, either. Moreover, Monster sweetens the pot with a quick charge function. Throw your buds on the charger for five minutes, and they'll have enough juice for 90 minutes of playtime.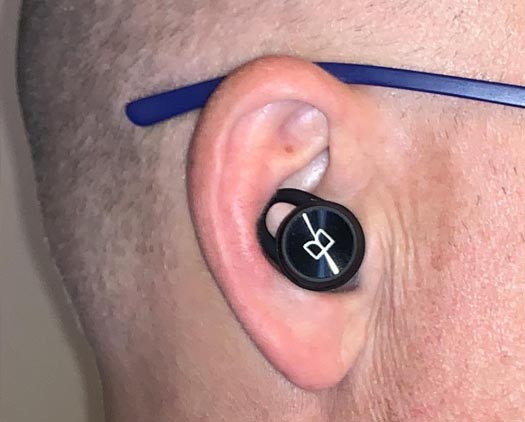 Like the Isport Champion, the Clarity 101 earbuds connect to your phone with the Bluetooth 5.0 protocol. Latency, stability, and bitrate will be no issue here. Also like the Isport Champion, you can use these earbuds in mono mode. This is a great feature if you use your earbuds as much for hands-free calling as for listening to music.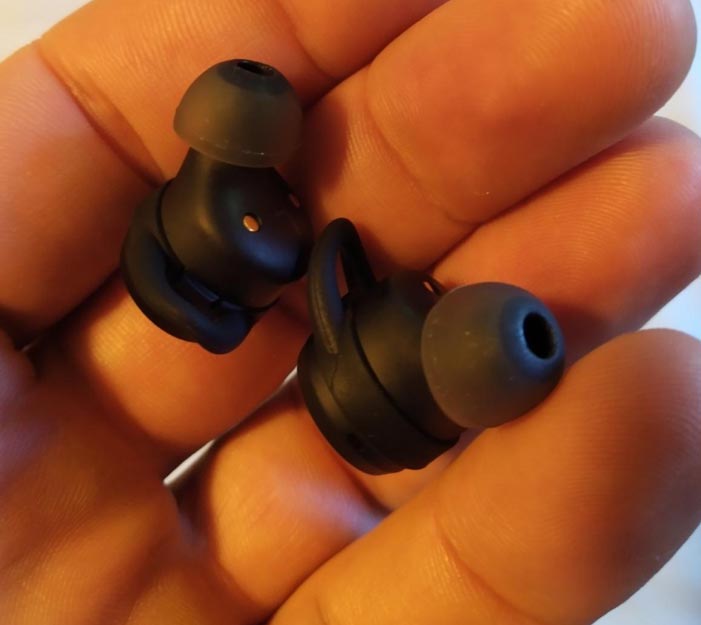 Sound Quality
The Monster Clarity 101 earbuds offer the same Monster sound as the Isport Champion buds. This means powerful bass that cuts through the mix like a hot knife through butter. If you like your music to be as punchy as possible, you're going to love these buds. Other frequencies sound just fine, although they do tend to fall into the background. Even so, there's still plenty of separation between the instruments, so you shouldn't have any trouble hearing anything.
Call quality on the Clarity 101 buds is reasonably good. That said, they don't offer any kind of noise cancellation. You're relying on the dual mics to compensate for background noise. As a result, the buds will be noticeably noisier in mono mode.
Final Verdict
Both the Monster Isport Champion and the Monster Clarity 101 have a lot to bring to the table. That said, there are important differences between the two that are worth considering. Here's a quick summary of what we've learned.
To begin with, the Monster Isport Champion offers the best earbuds. If you want the longest battery life and the best water resistance. That said, the Isport Champion costs more than the Clarity 101. Its long battery life also comes courtesy of the charging case. When it comes to playback from the earbuds themselves, both pairs are more or less equivalent.
The Monster Clarity 101 earbuds don't offer the same water resistance as the Isport Champion. They also don't offer noise cancelling microphones or aptX Low Latency audio. On the other hand, you get the same sound quality and powerful bass Monster is known for. You also get a rock-solid charging case with a unique design. Even if you ignore the Clarity 101's lower price point, there's a lot to like here.