It seems as though each new addition of wireless headphones to the market brings something new and groundbreaking. All the while, utilizing much of the same wireless capabilities that have been available for years now. That being said, many manufactures are taking great leaps ahead while others choose to rest on the updates and advancements in Bluetooth hardware and the expertise of other companies.
In this review, we're going to break down the core qualities of the Motorola VerveRider Wearable Earbuds from the standpoint of a consumer. We'll determine whether or not they're worth the price, and how likely it is that you'll find a better set at a similar price.
Note: At no extra cost to you, we may earn a commission for purchases using our links. Learn more.
Certainly one of the most important qualities of any pair of headphones is performance. Although Bluetooth technology today provides many advantages in this area, the speaker drivers and advanced features will ultimately determine how well they deliver.
We're also going to be considering ease of use and comfort as well as durability. Without these qualities it's going to be a strain to keep them securely in your ears, and will limit the environments in which you can enjoy your audio. Additionally, we're going to be rating them on economy, based on how much value they can bring you in the long term, as well as their unique advantages and drawbacks, considering their up-front cost.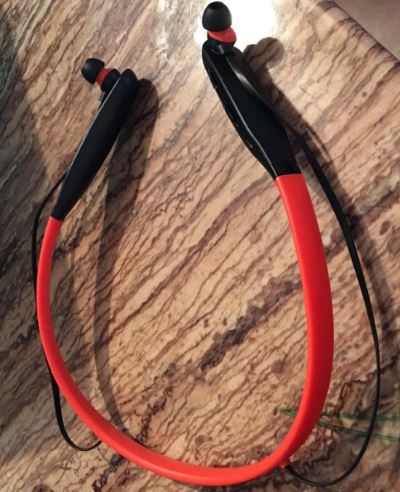 Reliable and Versatile Wireless Technology with Extended Range
As mentioned previously, the latest in Bluetooth technology has made it possible for a plethora of new and innovative devices to connect wirelessly with plenty of performance and ease of use. This is the case with the VerveRider's, as Bluetooth's smart connection capability allows for a two way transfer of data. It also gives them a way to communicate with your smartphone, tablet, laptop, PC or any other compatible Bluetooth-enabled device for an effective connection.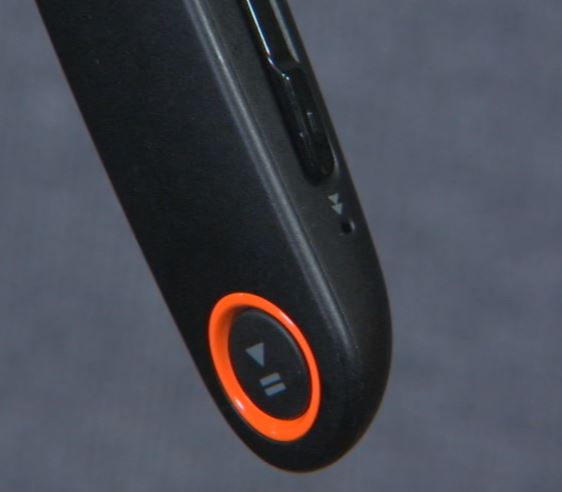 The primary performance benefit of this is not only a stronger, more reliable wireless connection. It's also the lack of data loss that occurs otherwise, and distorts the quality of audio that you receive, no matter the drivers that are built-in. Most devices which are effective in their own right offer only about thirty feet of connection range by relying mostly on the Bluetooth capabilities. However, the VerveRider wireless earbuds are capable of a wireless range of up to 150 feet under ideal conditions.
For even more evidence that these earbuds are ahead of their time, look no further than their drivers that are capable of producing rich high definition audio, even with low frequencies such as high amounts of bass.
Immense Durability for a Wide Variety of Uses
One of the huge bragging points for the Motorola VerveRider's is the amount of durability that they offer, which is important in keeping them in optimal condition no matter where you use them. For starters, they're completely sweat-proof so that you can use them at the gym or while playing sports. No amount of sweat will damage either the crucial sound drivers or any of the internal wiring or components. Another impressive feature is that they're water-proof as well – rated for up to three feet of fresh water at full immersion, and will remain completely intact after three hours of submersion.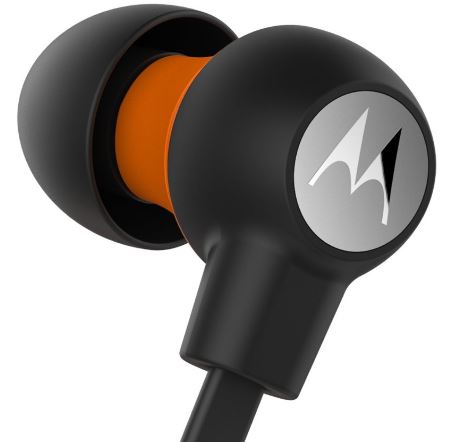 On one hand, you can use them out in the rain and never worry about them breaking and becoming completely useless. If they're ever accidentally dropped in a body of water, they're likely to work just as well as they did when you first pulled them out of the box. On the other hand, they're built to be strong and flexible as a whole unit. This is critical considering that the earbuds are attached by adjustable yet rigid cords, and would otherwise be easy to pull or tear off.
The comfortable base is a great way to keep them secure by tucking them away in your collar. It's also specifically designed to prevent damage and distortion of the earbud extensions while travelling.
Ease of Use and Comfort Features
One major concern and challenge for wireless earbud users is keeping them both securely and comfortably placed in your ears. The VerveRider's actually features a shoulder base that you can wear discreetly around your collar. They've been designed to fit comfortably, as well as provide a stable support structure for the earbuds themselves.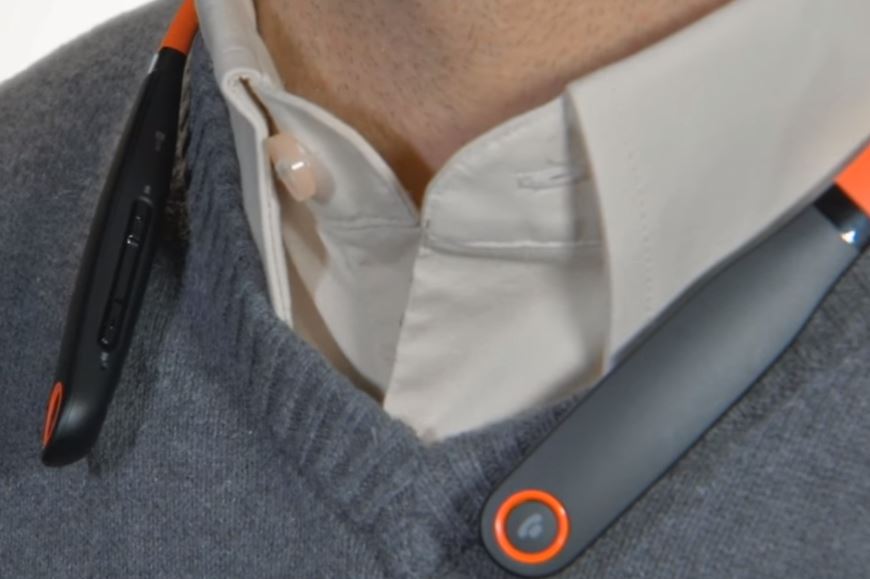 As you already know, the earbuds are attached with flexible extensions. They've been fashioned to curl out and up from the base, and are stationed exactly where they should meet your ears. This way you can easily pull them out of your ears without having a place to set them down. You can adjust them based on your size, and also to keep them conveniently out of your way, and under your collar if you choose. Additionally, there are three sizes of included ear gels to choose from so that you can match the earbuds to the specific size of your ear canal, as well.
One very effective feature is the vibrating notification capability for the smart features discussed below. It allows you to make excellent use of the integrated microphone without physically requiring the earbuds in your ears.
Advanced Controls and Equalization Settings
When you're wearing the VerveRider earbuds, a series of buttons for volume and playing and pausing your audio is located on the left hand side of the support base. On the outside of the right hand side is also a calling button to quickly access the smartphone features (that we'll go over in a bit), and also answer calls quickly and efficiently without physically picking up your phone. Also on the right hand side of the support base is a power button with an LED indicator, making it easy to know when they're powered on and the current state of their connection.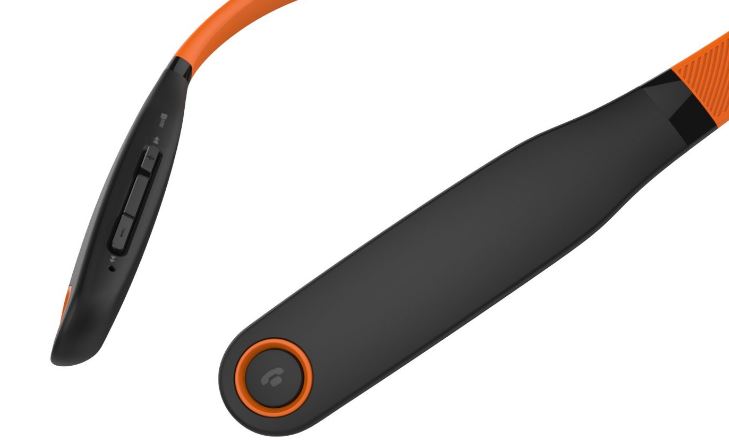 For enhanced performance that many other wearable earbuds in its class simply don't offer, you can also take advantage of the three equalization settings. They allow you to manually adjust the bass, middle and treble audio of your drivers. This is a feature that most wireless earbuds simply don't have.
Reliable Rechargeable Batteries and Integrated Microphone
While the Motorola VerveRider's aren't technically a completely wireless earbud system since you must plug in a USB cable to charge them, this requirement has been designed to provide as much freedom and flexibility as possible. To begin with, the two lithium polymer batteries included deliver up to 12 hours of continuous use on a full charge. This is plenty of duration to enjoy various time-consuming activities that demand a lot of power for high-end audio and wireless performance.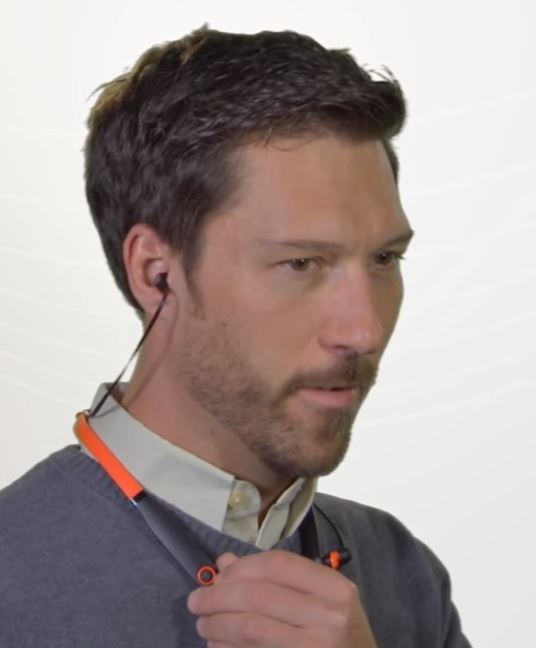 As a hands free calling system, this combined with the comfortable and secure base and vibration notifications, it's fully capable of performing well for an entire day. The charging requirements are very simple as there's a USB charging cable included with every set of earbuds. You simply plug it in for a couple of hours at night then you're ready for a full day.
In terms of hardware reliability, the built in microphone is located in the support base. It's capable of producing high quality audio capturing at the press of a button, which is also located on the base.
Access to Smart Functionality for Safety and Ease of Use
When deciding on an effective set of wireless earbuds for your lifestyle and budget, the smart software available can be very valuable if and when it's done right. One of the advantages of the Verve series of earbuds is that they're all equipped with Hubble Connected software. This software will record the most recent location that your headphones were synced up with a compatible device, using GPS technology.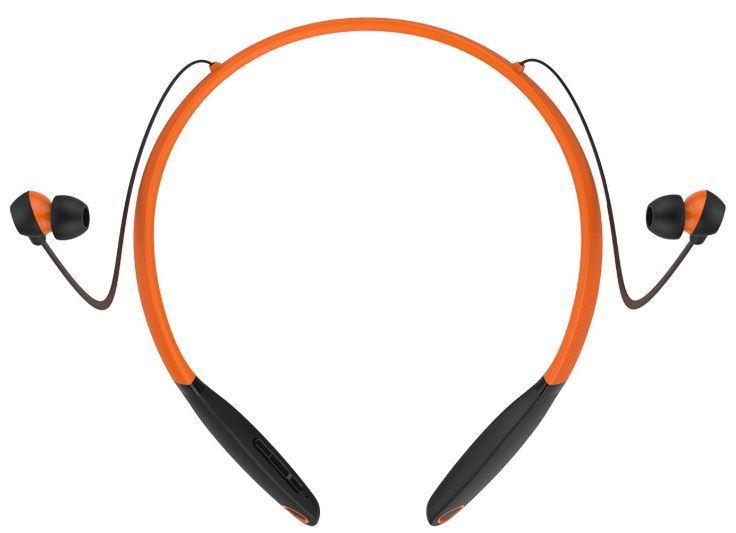 This is made possible by working with Hubble Connected to produce a free app called Hubble Connected for Verve Life. It's available on both Android and Apple smartphones and tablets, and is readily available if you choose to use it. The advantage to this is that if you lose or misplace your earbuds, you have precise information that will immediately help you find them by simply accessing your app.
Another technology that they're compatible with is Siri. As you may already know, it allows you to search the web and use your smartphone or tablet wirelessly and hands free by using voice commands to navigate their functionality.
They're also compatible with Google Now, making it especially easy to quickly access your device's calling features and contact information. This is especially beneficial if you're away from your phone or driving in your car.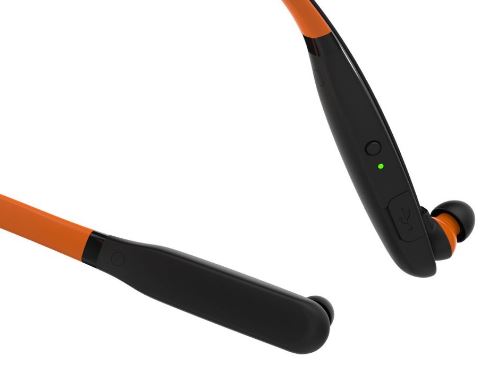 Conclusion
The Motorola VerveRider Lightweight Wearable Earbuds are very modestly priced. However, this is by no means an indication of low quality, as they provide a very balanced range of useful features. When looking at the quality of economy, they provide a tremendous amount of value, especially when considering their long life span, as well as the exceptional utilization of advanced Bluetooth technology for performance, ease of use and comfort. Overall, we feel strongly to say that they're designed well, comfortable and built for emitting fantastic clarity and bass for their size.
Note: At no extra cost to you, we may earn a commission for purchases using our links. Learn more.