You may not have heard of the aptly named brand "Muzik", and that's probably because they were only founded as recently at 2012. However, founder Jason Hardy intends to use his brand to completely change the way we think about headphones. The Muzik One Connect Smarter Headphones are the pinnacle of Muzik's vision. They're completely rethinking basic headphone use and bringing headphones into the 21st century with smart technology that gives you access to your music in ways no other headphone does.
In this day and age, we're all about sharing stuff. We post our meals online, share our Spotify playlists and announce our engagements online. With the Muzik software and app, the Muzik One headphones allow you to share your music and more straight from your headphones. Founder and CEO Jason Hardy calls it, accurately, the "smartphone of headphones". Intrigued? We were too. But we also know too well that even the best "smart" technology is useless if the product backing it up is no good. The idea behind these headphones is highly promising, so we took a closer look.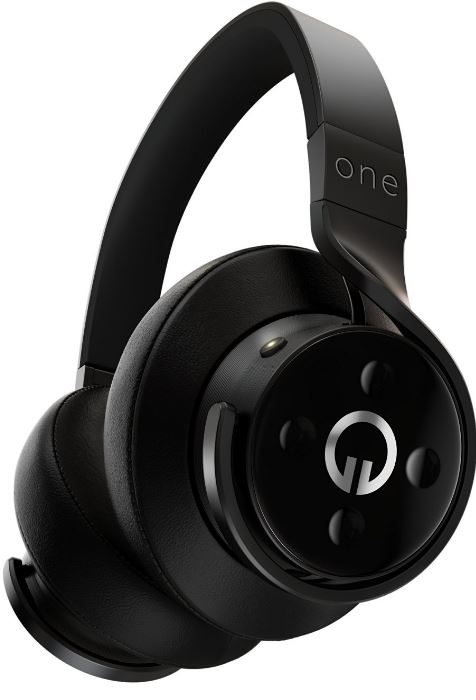 First Look
The MUZIK One Connect Smarter Headphones are not as innovative in their design as they are in their technology. They clearly follow the trend set by the Beats by Dre headphones, with the round, sharp edged ear cup enclosures, simple logo in the center on each side, and generally hip looking design. So these headphones won't have you standing out from a crowd, but they are sitill cool looking, and reflect an awareness of style and trendiness. They come in three different colors; pure black, white/gold and white/silver. All of them look are slick looking, so you might have a hard time making your choice.
The headphones come with two different carry bags. One is more solid for travelling that requires greater protection, while the other is a soft bag for around-the-house transportation. Not a lot of headphones come with two different carry bags like this, and it's a nice touch. The heavier case also comes with a loop that you can use to hold it or to hook it onto something, such as your backpack. You can use the carabiner included to clip the bag loop to any backpack or bag. Also included are the usual cables, a USB and a standard 3.5 mm headphone cable. Already, you can tell Muzik is not interested in disappointing users.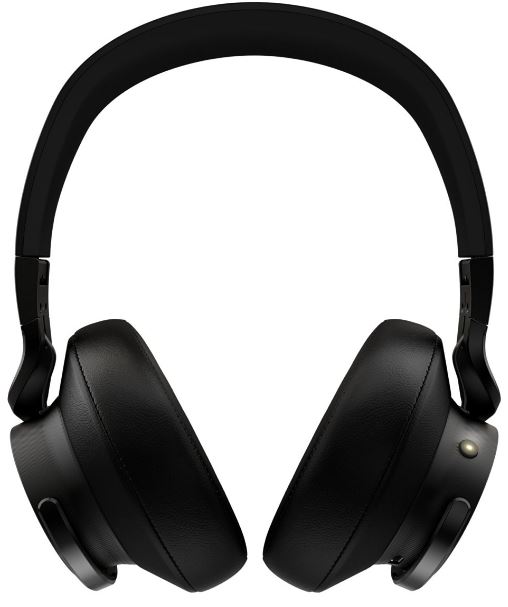 Build Quality
Since they've generously included two, let's start with the cases. The main case is a zippered, silicon rubber case that is both sturdy and flexible. The carabiner is thick, solid metal. The soft case is a lightweight, silky feeling fabric with easy pull-strings on each side to enclose the headphones. It's a thin, lightweight bag that's perfect for in-house storage when you want light protection and easy frequent access.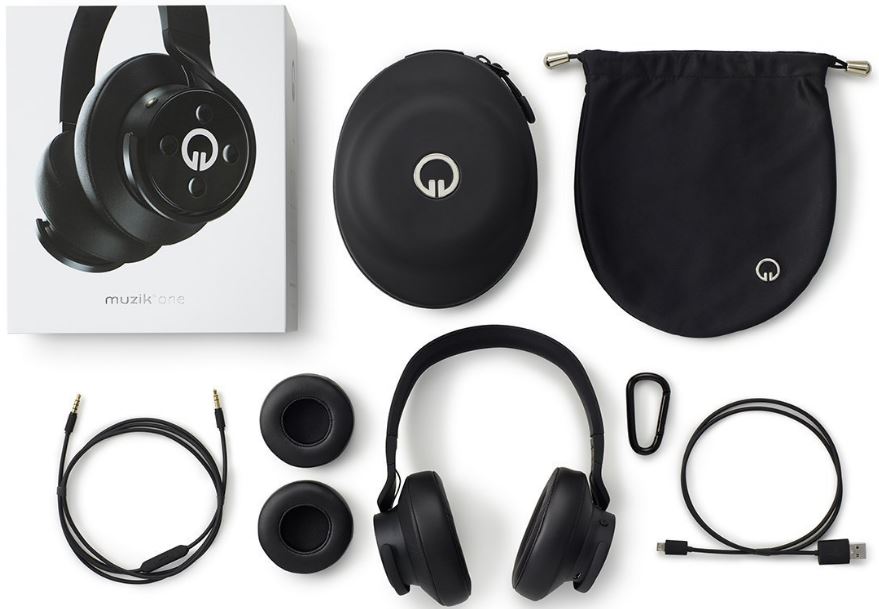 The headphones themselves are also well built. You can feel it when you first pick them up. Muzik designed a flexible, lightweight headband that bends but won't break when you twist it. It's flexible enough to give you greater comfort and functionality, but maintains its strength exceptionally well. The swivel joints that connect the ear cups are made from anodized aircraft aluminum that doesn't creak or loosen as you move them around. The movements are assertive and reassuring. The ear pads are made from a soft leathery material that's used in most mid-range brands, and for anyone who's owned headphones in that category knows how reliable this material is. The stitching is tight and every material used is of the highest quality. Based on build alone, it's certainly starting to appear that these headphones really are game changers.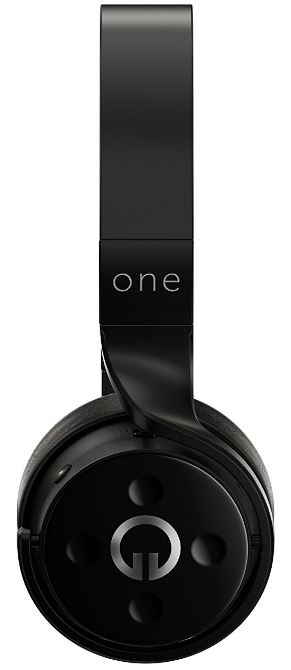 Comfort
The first thing we'll mention is that the headband is not highly cushioned, so it does fit slightly heavily on your head. However, everything after that is utterly excellent. For starters, the Muzik Ones come with two different sizes of ear cushions, which are easily interchangeable. Seeing this, you truly have to wonder why more brands aren't doing this. You can go for the over-ear cushions for an immersive comfort, or the on-ear cushions for a more lightweight feel. It's dead easy to go back and forth between the two if you're indecisive. While the cushions are as comfy as any on their own, this feature really amps up both the functionality and comfort of the Muzik Ones. Over-ear headphones can start to feel uncomfortable on your head and neck tendons, while on-ear can make your ears sore. By offering both options, you have the ability to simply change ear pads if one starts to get uncomfortable.
Beyond that, the Muzik Ones are as comfortable as any mid-range headphone. They're lightweight, and the flexible headband allows greater give for differently shaped heads. They're wireless, so you can listen to your music from wherever without having to restrict your positioning based on cords. And we still can't get over the interchangeable ear pads! Comfort-wise, you'll definitely want to try these for yourself.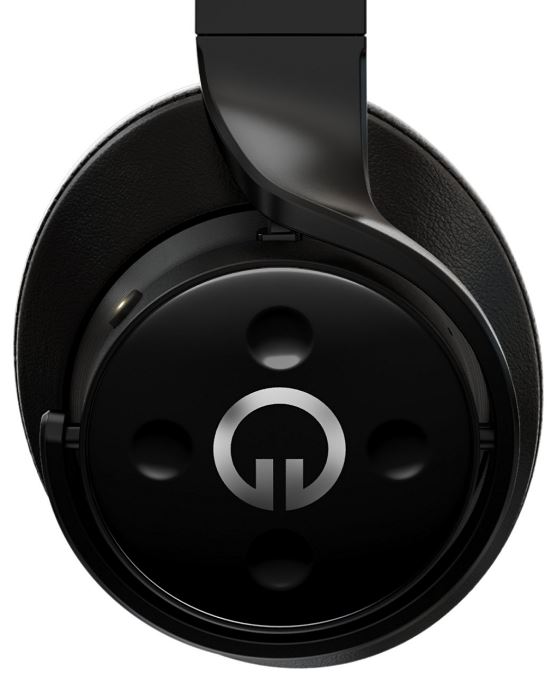 Sound Quality
Good comfort and sturdy build are nothing without good sound quality, and clearly Muzik is not in the business of disappointment. First, it is worth mentioning that a good sound quality on these headphones can't have been an easy task. For one thing, they are wireless, which poses challenges in itself. Second, as you'll see, many of the Muzik One's features make the headphones useful for audio far beyond music. They're designed to be used for TV, news, sports and even phone calls, meaning Muzik had to give sound quality that doesn't favor any one area. In this, they most definitely succeeded.
The custom 40 mm drivers separate the highs and lows for a clear, HD sound. The high fidelity audio produces forceful lows and crisp, clear trebles. Not only are all music genres treated evenly, but you also get high quality sound from your TV shows and phone calls. Even the microphone produces clear, well balanced sound. The over-ear pads even offer moderate passive noise cancellation for a more immersive experience. These headphones won't disappoint, regardless of what you're listening to.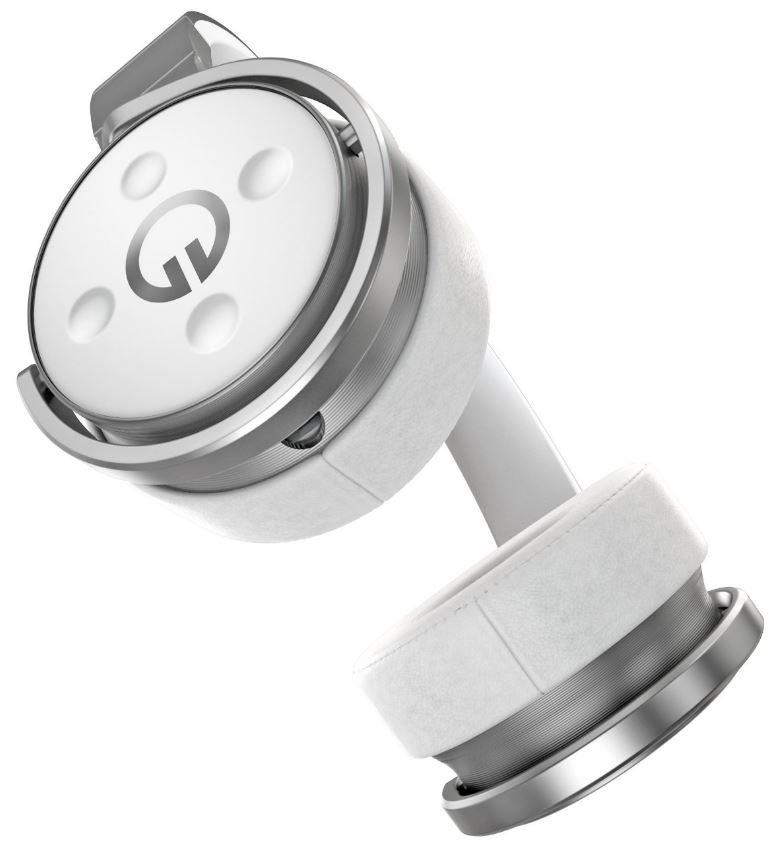 Functionality
It's time to get down to what really makes the Muzik Ones stand out, and that's their functionality. For starters, they function with HD wireless Bluetooth connectivity, meaning you can easily connect to any device, including your phone, computer, iPad, or smart TV. This is nothing new, but combined with the Muzik software, it's revolutionary.
In a nutshell, Muzik's smart technology, allows you play, share, and personalize your music right from your headphones. They're the first company to incorporate music sharing platforms into the headphones themselves. They have what are called "Hot Keys" on the ear pad enclosures that you can program yourself to access whichever third party app you want. These features are all touch-activated, you can literally access your music with one touch.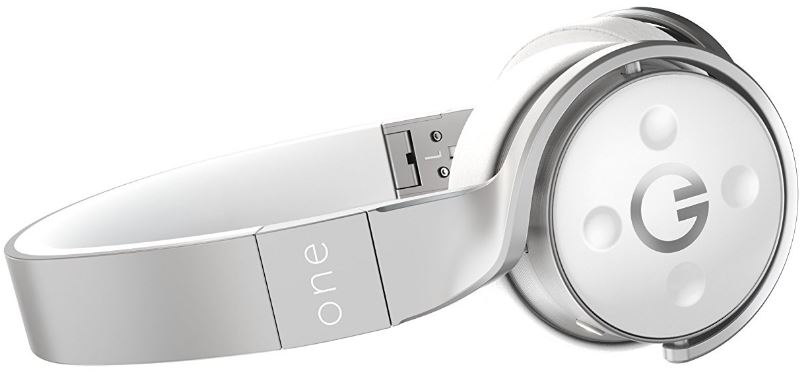 That's not all. You can program the Hot Keys to whatever you want. That not only includes major apps like Spotify and Twitter, but you can even program the Hot Keys to control your lights and TV! Picture it: sitting on your couch, you can turn on your lights, access Spotify, share a playlist on Facebook, answer a phone call, and watch your favorite TV show all from your headphones. You technically don't even have to move your hands, because Muzik also included a voice command optoin called Muzik Connect Intelligent Voice Control.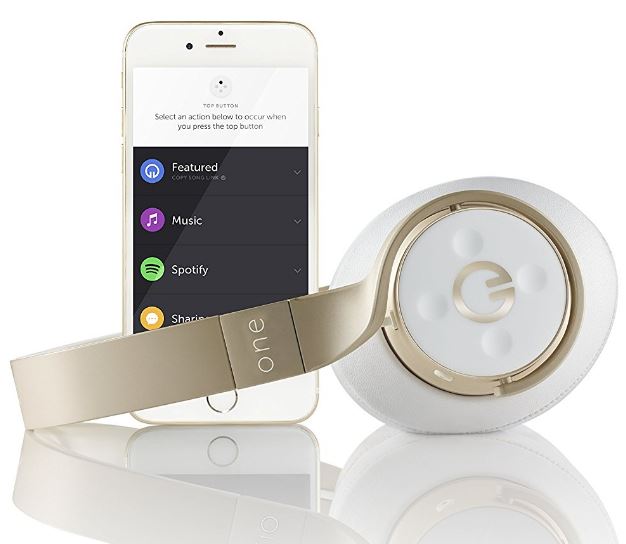 The Muzik Connect has even more functions. You can also use it to track battery life, which lasts an astounding 30 hours on a single charge. You can also track your headphones if lost, and even tune your device for an unparalleled personalized music experience. Plus, the touch pad is not just for apps. You can easily swipe up or down for volume, and left and right for voice control. The Muzik Ones pair great with Apple products, and you can even touch and hold to activate Siri Voice control.
Muzik isn't exaggerating by calling the Muzik Ones "the smartphone of headphones". Using them, it's actually surprising this idea hasn't taken off sooner. It's hard to imagine this technology as anything other than the start of a headphone trend that will almost certainly explode in popularity over the next few years.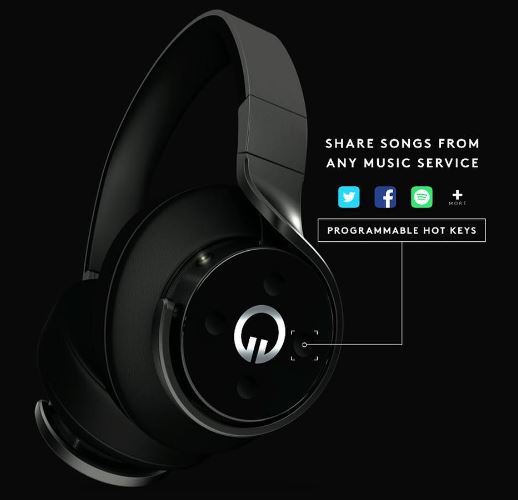 So, Should I Buy the Muzik One Headphones?
Muzik describes their headphones as the "first truly connected listening experience," and they mean that literally. No one has bridged our desire for personalized music experiences and staying connected with headphone technology, until Muzik. The only downside is that they're not yet compatible with Android, but that will change very soon. If you're a smart technology junkie or like to be up to date with the latest technology trends, the Muzik Ones may be your ideal choice.