Bluetooth tracking devices are all the rage these days. Ever since the Tile Bluetooth wireless tracker was released, dozens of manufacturers have hopped on the bandwagon by producing their own versions. For the most part, they were nothing more that cheap knockoffs. For a long time, the general consensus was that the Tile was the only tracker to buy.
All of that changed when Mynt launched their Indiegogo campaign. They made it clear that they were creating something that wasn't just a Bluetooth tracker. They promised to include a whole lot of exciting functionality that, until today, hasn't been available to consumers in this form factor.
If you regularly keep up to date with the latest tech gadgets, you know that many crowdfunding campaigns start out by promising you the world, but suffer from disappointing performance upon launch. We decided to go hands-on to find out if the MYNT smart item finder is a worthy purchase, or a fading trend.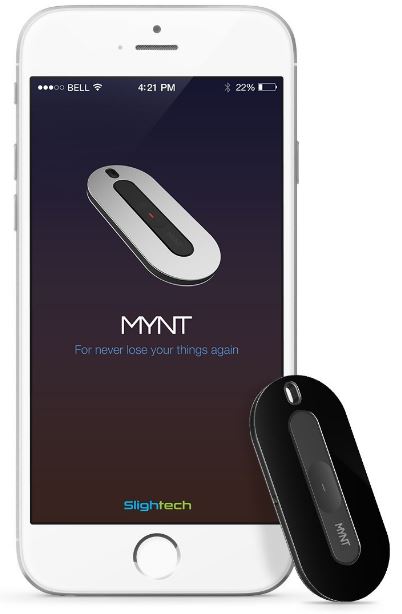 First Look
Developed by a company called Slightech, the Mynt Smart Tracker is considered to be the "next generation" of Bluetooth trackers. When you first pick it up, the first improvement you'll notice is the size. At 1 inch wide by 2.2 inches tall, it's almost 30 percent smaller than the Tile. It's even thinner, too, at 3.5mm. This is roughly the same thickness as two coins pressed together. You've got a small hole in the top, so it's easy to use with a key ring, or to attach to a lanyard. But the notable feature isn't how the outside is presented, it's what's under the cover that counts.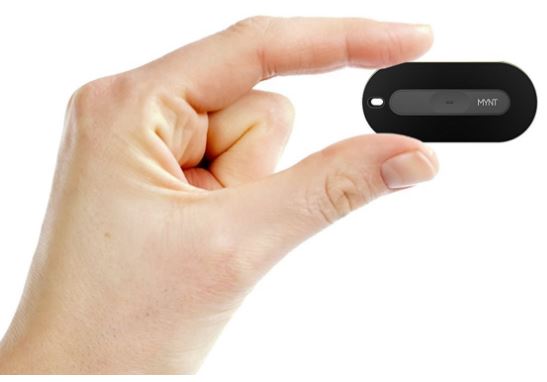 Tracking
Above all else, the Mynt is designed to be an item tracker. It's simple to use. First, you just have to attach the tracker to anything you're worried about losing. You can put it on your keyring, or slip it into a wallet. You then download an application on to your smartphone, and connect it to you Mynt. From this point onwards, it will act as a beacon that helps you find what you're looking for. Instead of scrambling around and checking under every couch cushion to find your keys, you just open up the app on your phone. When you activate the app, your Mynt will let out a loud chirping sound to help you audibly locate your keys.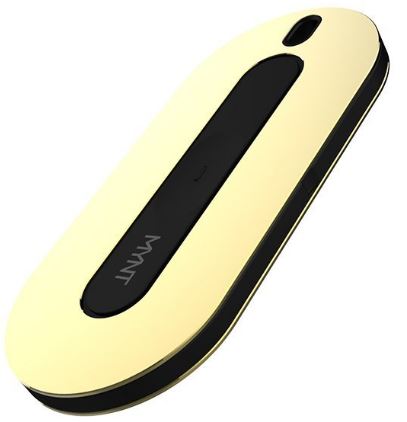 This technology works thanks to something called Bluetooth 4.0 LE. Basically, this is a modified version of the standard Bluetooth communication protocol that is designed to have lower volumes of data transmitted over it. The total range is about 150 feet or so. If you're not within this range, the sound location function won't work. But that doesn't mean that you won't be able to find your device. The app is always running in the background. At any given moment, it's keeping track of the last time the Mynt is in range of your phone.
If you to find it and it's not currently in range, you'll be given the GPS coordinates of the last place it was seen. This is much more helpful than you'd think at first. You'll be able to tell if you lost your keys at a friend's place, or left them in a cab. The only circumstance where this remote tracker doesn't work is if somebody picks an object up after you leave it, so you'll want to make sure that you mark it with your contact info.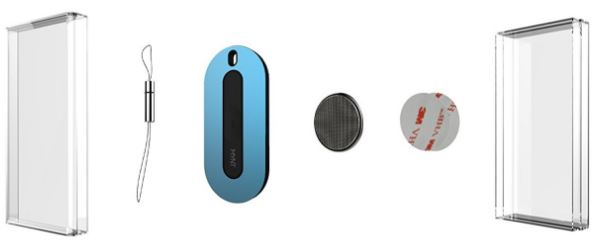 Durability
If you've got a device that's going to be carried around with you at all times, you want to make sure that it can stand up to everyday wear and tear. This is actually a pretty major challenge for any Bluetooth tracker manufacturer. It's one thing to design a phone case, since it's pretty clear how it's going to be used. But since this tracker is designed to be used with everything, it needs to be able to withstand much more than your typical consumer grade electronics. That's why it's been designed to be as durable as possible. As you'd expect, it's constructed completely from metal. All joints are fully sealed, and it's been rated at IP43.
The IP rating is a graded system that tells you exactly how much exposure to the elements something can take before it's damaged. For reference, something that's designed to be completely submerged in deep water would earn an IP63 rating. IP43 is one level lower. It's guaranteed to withstand wet environments, and even the occasional splash. You might not want to take it diving, but dropping it in the tub won't cause any damage.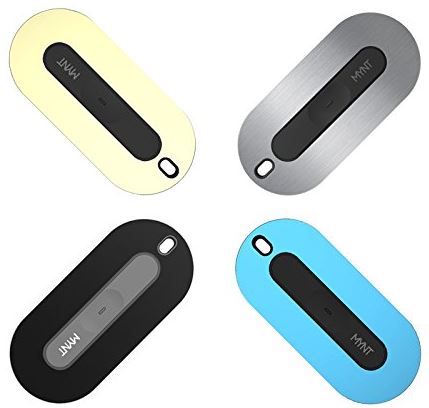 Bonus Features
The Mynt is positioned as being a Bluetooth tracker with virtually unlimited possibilities. Technically, this is true. But all of these new possibilities come from one simple feature. On the face of the tracker is a small button. Because it's a Bluetooth device, this button can be paired to work with any other Bluetooth device. The newest tile has a button as well, and there is some common functionality. Since we use our phones to track everything else, we need a way to track our phones. By pressing the button, these trackers can actually work in reverse. The app on your phone will be activated, causing it to make the same chirping noises as the tracker itself. This only works if your phone is within the 150-foot range, so it's ideal for finding your phone if you lose it in the house.
What separates the Mynt from the Tile is the fact that the button can be programmed to do anything. You could use it to advance slides in a PowerPoint presentation, control smart lights, or anything else that supports a Bluetooth remote.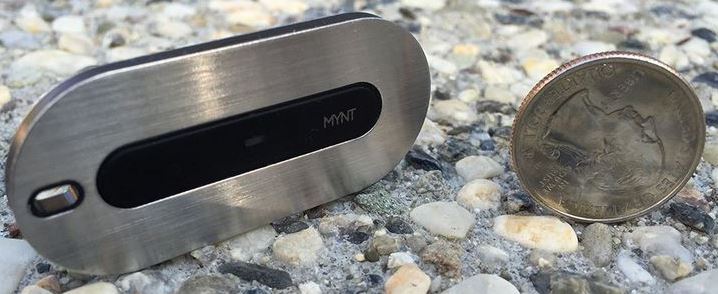 Battery Life
One of the biggest issues with the Tile is the fact that the battery is built in. Once your battery dies, you'll have to buy a new Tile. The Mynt has addressed this issue by making the battery replaceable. They last for about 6 months each, and come with two batteries in the package. This makes the Mynt a lifelong purchase, instead of a disposable product like other Bluetooth trackers.
Disadvantages
Although the Bluetooth button is a handy feature to have, it's use is still a little limited. Using it as a presentation remote is something that the manufacturer sells as a major feature, but it's still nowhere near as powerful as the best wireless presenters on the market. Another issue with using this device as a Bluetooth remote is that it eats the battery pretty bad. You can get several months when using it as a tracker, but you'll need to replace the battery every month if you're regularly using it as a remote.
The product is still new, and these issues may be fixed with a software update in the near future. But if this is a main selling point for you, you might want to hold off for a little while.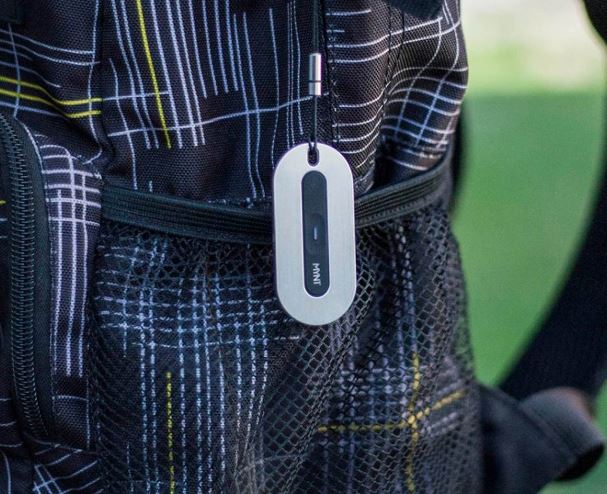 Is the Mynt Smart Item Finder Right for Me?
If you're already considering a Bluetooth tracker and just can't decide which one to get, we think that the Mynt is one of the best on the market. It's more compact than competing models, and comes in several stylish colors. It's IP rated, so you know that it's a durable device that can last you for many years.
That being said, we're not sure that it's the revolutionary product it's being sold as. Some of the new features feel like they're still in the prototype stage. It's possible that a firmware update or upgraded battery will fix this in the future, but for now we'd suggest purchasing this primarily as a high-quality Bluetooth tracker.
There is only one area where the Tile excels. If you've read our Tile Mate review and Tile Slim review, you'll be familiar with the community aspect of the software. Any Bluetooth tracker, when it's out of range, relies on a "last seen" location to help you find lost items. The Tile allows you tap into the entire network of Tile users and get a notification if your tracker shows up on anyone else's radar. If you live in a densely-populated area, this might be worth a shot.
But in all other areas we'd consider the Mynt to be a success. This is clearly a second-generation product, addressing all of the concerns we've had with earlier models. Plus, with its updatable firmware, we're expecting to see some improvements in the near future that might bring some exciting new features to the platform – no extra purchase required