Technology is always a very personal investment. We all have our own unique needs and wants, and it's important for us to purchase devices that meet our unique needs. But no matter what we're into, all of us love being able to save a little money. With most cable companies charging us monthly rental fees for our equipment, purchasing our own modem is the quickest and easiest way for us to save a few bucks every few months. As an added bonus, many consumers will see in improvement in their internet speeds as well.
When finance is taken into consideration, it can be hard to find a modem that offers a good balance between price and performance. Netgear typically produces equipment on the higher end of the performance spectrum, and many of these devices come at significant cost.
The Netgear C6220 is offered as a solid "middle of the road" purchase. On paper, it offers performance that is good enough for most users, and affordable enough to provide good value. But can it keep up with the needs of a heavy use environment? And just how fast is it? We went hands-on to find out.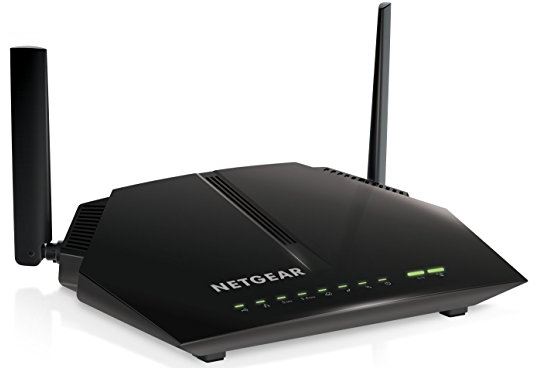 First Look
The C6220 is a DOCSIS 3.0 cable modem that is compatible with the service of most ISP's on the market. It comes in a reasonably attractive, but plain looking case. Even though it doesn't look much different than your typical cable modem, it has a fully functional router built right in. This means that it's the only networking appliance you need, providing an all-in-one solution for your internet connectivity.
Provider Compatibility
There are 438 cable internet service providers in the United States. At least 80% of them are using DOCSIS 3.0. The C6220 is fully compatible with the standard. There are no technical reasons why this modem cannot be used with Comcast, Time Warner, Charter, Cox, Optimum, Bright House Networks, WOW!, Suddenlink, and Mediacom. However, many of these providers require that any modem allowed on their network is certified. Really, what they mean by "certified" is that their engineers need to look over the specifications and make sure that there is no configuration issues between their private network settings and your standard modem. Unfortunately, we cannot promise you that the Netgear C6220 will work with every cable provider in the world. But we can tell you that with a quick phone call, you'll be able to know for sure.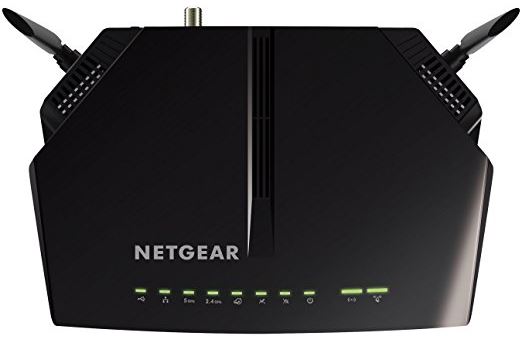 We can also tell you that this modem works great with Comcast. In fact, Netgear and Comcast have a special relationship that allow their modems to be used without having to phone in. To get ours up and running, all we had to do was install the modem, log into our online panel, enter a few numbers off the back of the modem, and plug it in. The whole process only took about five minutes.
Speed Compatibility
Not all cable modems are created alike. Some are capable of higher speeds, while others are capable of lower. It's important to purchase a modem that is capable of speeds beyond what your internet connection is rated for. This allows some headroom for noise.
It's good to think of it like a vehicle. Your car might reach a top speed of 100 Mph, but only on the highway. Since many of us live in buildings with older cabling, or perhaps we are far from the cable company's distribution center, a faster cable modem means that we're less likely to get speeds below what was advertised. ISP's usually provide users with the cheapest modem available, so many consumers accept poor internet speed as a fact of life.
With the C6220, we noticed a significant improvement in our download speed compared to the provider's modem. Our 100 Mbps connection averaged 97 Mbps, compared to 83 with the old modem. On paper, this modem is capable of a maximum download speed of 340 Mbps. We'd recommend using it for any internet package up to 250 Mbps.
Router Technology
There are many types of wireless standards out there. The latest and most up to date standard is the second generation of 802.11ac. This router is fully compatible with this standard, allowing for a combined bandwidth of up to 1200 Mbps.
802.11ac is actually a combination of two wireless frequencies: 2.4 GHz and 5 GHz. The bandwidth is divided across these frequencies. Users of the 2.4 GHz frequency have 300 Mbps of bandwidth, while 5 GHz users can have up to 900 Mbps. Many modern devices are capable of dual band connectivity, allowing you to use both channels at once.
Having the choice is handy, especially if you have poor reception. For example, even though 2.4 Ghz is a little slower, it tends to cover a wider area. Meanwhile, 5 GHz tends to travel better through walls. Most modern devices will make this choice for you automatically, and change settings depending on network conditions. But if you're stuck with an older device, it only takes a couple of clicks for you to change over to the other network.
Some gamers might not want to use a wireless network. The router does provide two Ethernet ports, each of which are capable of 1 Gbps throughput. Generally, Ethernet connections provide better ping speeds, something that is essential for gaming.

Features
You might be wondering why a modem that has a maximum speed of 300 mbps is attached to a router that is capable of 1Gbps. The additional bandwidth is used for local network traffic. Perhaps the most useful feature of this combo device is the fact that it will operate as a multimedia server. There are two USB ports on the back. You can plug in any externals drive, whether it be a hard drive or a flash drive. All of the files on the drive will then be shared across the network. You can create a simple folder to share documents and files with other users, or you can use the DLNA server to stream video.
DLNA is a technology supported by most smart TVs and game consoles. You can browse through all of your media files, and stream them wirelessly over the network. This saves you from having to plug an HDMI cable into your laptop, and turns the router into an all-inclusive media center.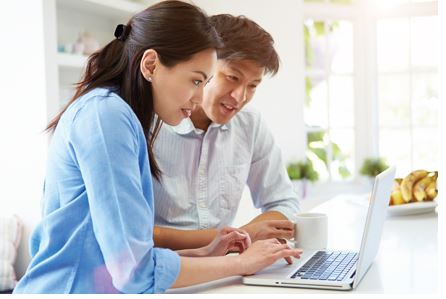 There are also several features designed to keep your network secure. You can set up a guest network. This network has no password required, but does provide additional security that prevents any external devices from harming your local systems. The guest network will also be restricted from accessing shared files, or modifying network settings.
Disadvantages
If the main reason you're buying your own modem is to cut your monthly bills, then an affordable model like this one is a great way to go. But with an affordable price comes a few disadvantages. It isn't the fastest modem on the market. If you're planning to upgrade to a plan with more than 250 Gbps of throughput in the next year, this modem doesn't provide enough bandwidth.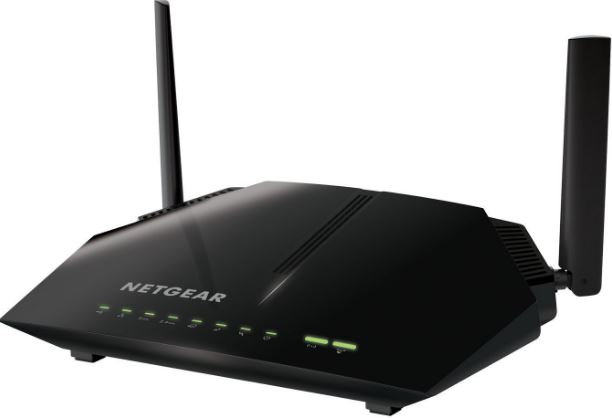 Final Verdict
The Netgear C6220 is one of the best bang-for-your-buck modem/router combos on the market. It's got enough bandwidth to handle the majority of user's needs, and comes equipped with a surprisingly powerful router. Plus, if you're still paying those frustrating modem rental fees, this device can virtually pay for itself!
Is this modem for everyone? Not necessarily. If you're looking to take advantage of the latest 1Gbps internet plans, you might be better off to go with something like the **Netgear C7100V. This modem / router combo is one of the fastest on the market, allowing you to take advantage of higher tiers.
Already have a powerful router? If so, there is no sense in replacing it. There are a number of cable modems in our cable modem/router combo guide, many of which offer performance comparable to the Netgear C6220 we reviewed today.
That being said, there is a lot of value to the simple "all in one" solutions offered by Netgear. We found that this combo device is one of the most inclusive packages available. Considering all of its features, it's very moderately priced. Whether you're just casually browsing the internet or streaming 4K video on your local network, both setup and use are as simple as can be. For that very reason, the C6220 is one of our primary recommendations when it comes to modern cable modems.