Your internet connection can be a tricky thing and when you need access, a hard wire, Ethernet connection is often preferred. Since a strong connection is often required for most situations, it can sometimes seem nearly impossible to connect smart televisions, streaming media players, game consoles, and other devices without the best connection. However, popular leader in the networking industry, Netgear has released new technology that enables you to use your existing electrical wiring to extend and deliver Internet access to any area of your home. Since many of our electronics now require the fastest speeds possible, making sure your connection is strong and reliable can ensure you won't experience lag or latency issues when you're enjoying home entertainment.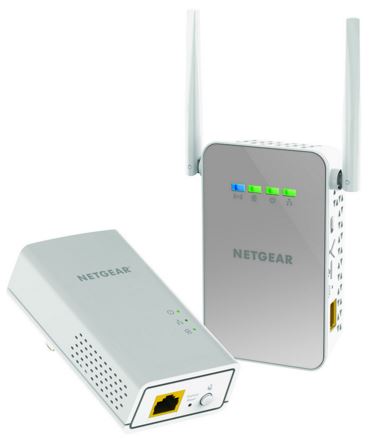 Even small homes can experience WiFi dead zones that can be frustrating and downright troublesome if you're trying to enjoy your favorite content. Expanding your WiFi with the Netgear Powerline 1000 is the perfect solution for connecting devices that need the best bandwidth to perform as expected. When a poor WiFi signal is the problem, your devices may not be able to reach the router on their own due to their location. With it, you can transform the available WiFi to give the extension in range that you need so you won't ever have to deal with lag or slow speeds.
Ideal for demanding media like 4k high definition video streaming and online gaming, the Powerline 1000 by Netgear is easy to use and configure right out of the box. No computer or network engineering background is needed. All you need to is plug the Powerline adapter into your modem or router. This will begin to transmit your signal to wherever you'd like so you'll just need to simply plug in the Powerline WiFi adapter into an outlet in whichever area of your house that you need a better signal. It has the ability to send a signal through floors and walls, but the less between the adapter and the device, the better.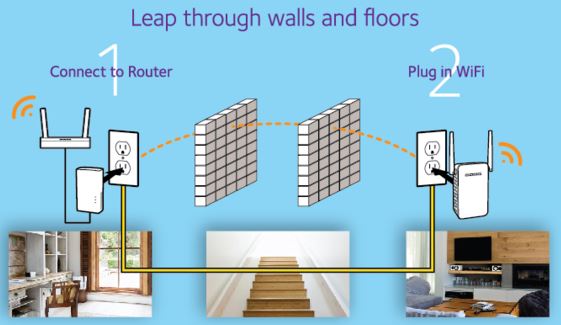 What's great about setting it up is that you don't need to install, setup, or configure any software. It's fully plug and play and built to perform flawlessly right out of the box. And if you have any issues or need additional help, you always have the option to contact Netgear's 24 hour, 7 day a week support line at anytime through their website.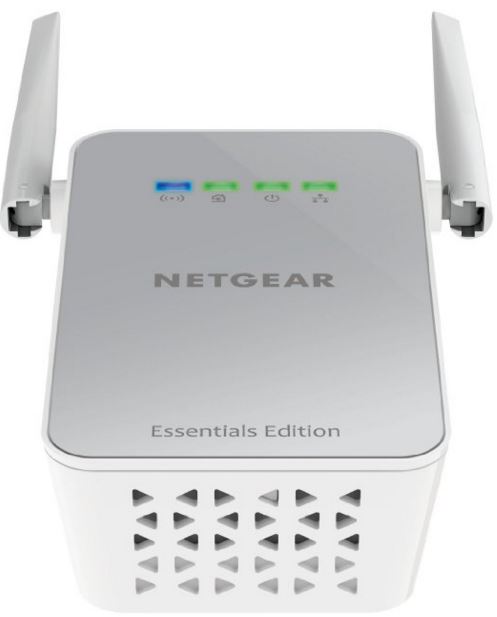 With 1000 Megabits per second and Homeplug AV2 support, the Powerline 1000 is the perfect choice for connecting a wide range of electronic devices that require WiFi. The latest 4k streaming media players all require that the bandwidth be up to par, as do all of the latest smart TVs that are on the market. If you have a weak signal, you won't even be able to enjoy these new devices how they're meant to be enjoyed.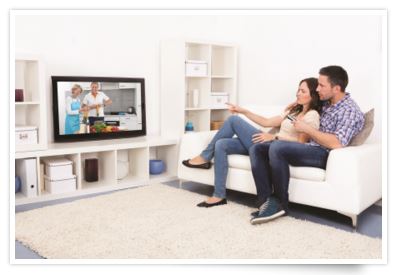 For small, medium, or larger homes, the Netgear Powerline 1000 can be of great use for several rooms or areas of the house. In fact, if you need additional coverage or you live in a mansion, take note that you can expand your network with up to eight (8) Powerline 1000 adapters. This way, there's really no excuse for poor WiFi anymore as it's ability to expand is quite nice.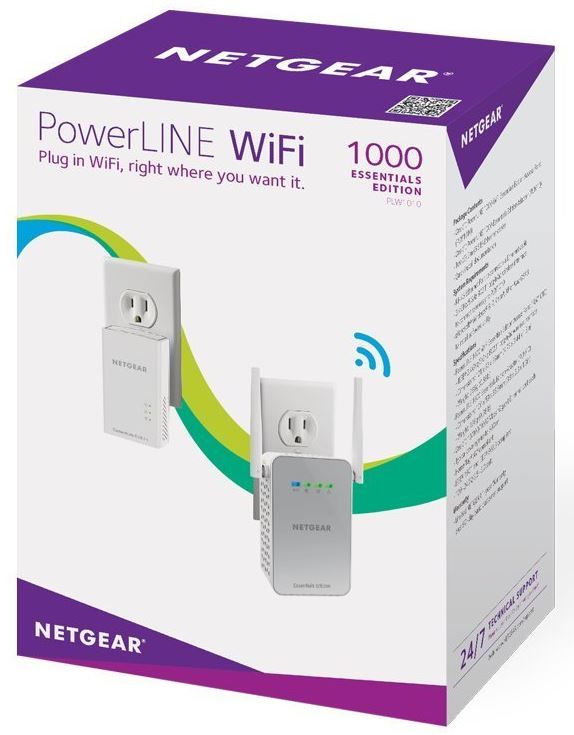 As far as security goes, Netgear is no new manufacturer, they've integrated push and secure ability so all you need to do is push a button and your signal is completely encrypted. The encryption is an extra layer of security that protects your network from potential threats like hackers and unwanted guests.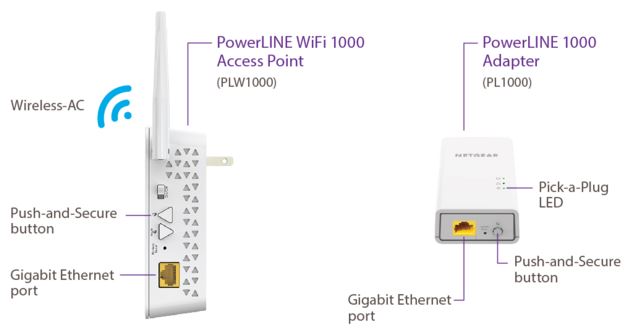 Energy efficiency has always been a concern for many households. You'll likely want some sort of assurance that this adapter won't drain your utility bills and increase them substantially. However, when the Powerline 1000 isn't in use, it doesn't use energy. When it detects that the signal isn't being used, it will power down to automatically and go into a sort of hibernation until it's needed at a later time.
Overall Thoughts
We all know how frustrating it can be to have to constantly deal with a poor or weak WiFi signal. And even when WiFi isn't an available option, we often wish for a hard wire Ethernet connection. Both of these problems can easily be solved with the use of the Netgear Powerline 1000 Adapter. It's built to deliver WiFi where you want it, or a wired connection into any power outlet. Since it utilizes the wiring that already exists in your home, there's minimal setup and anyone should have a very easy time expanding their network to the most needed areas. Additionally, it assures that you're given the best signal since it uses the latest 802.11ac standard with a 1000 Mbps connection.