New Bee H362
Pros
Excellent sound quality.
Soft and comfortable ear cups.
Wide range of adjustability.
Highly compatible with even the oldest computers.
Boom microphone works well and sounds clear.
Cons
No noise cancelling.
Microphone is not removable.
Only available in black.
Earcups are a little small.
Whether you work from home or have a dedicated office space, online meetings, voice conferences and video calls are here to stay. If the pandemic taught us anything, it's that working remotely is something we should all be ready to do. For some, the days of commuting into a physical office is a thing of the past. That said, having a reliable, high quality headset is essential. Combining headphones with a microphone, these are often a requirement if you want the best conference call experience possible.
There's only one issue. With there being hundreds of USB headsets available, which one is worth owning? You'll want one that's comfortable, built well and provides excellent sound quality whether you're receiving or creating video or voice conference calls.
Luckily, you don't have to spend a fortune to find a decent office headset. Take the New Bee H362 for example. From its predecessor, the H360, the H362 is said to provide better sound quality and an adjustable boom microphone. While we haven't specifically tried the older version, the new version (the H362) was sent to us free of charge so we could test it out and report back on our findings. As a budget-friendly option that's widely available on Amazon, we knew it would be worth testing. Let's dive right in.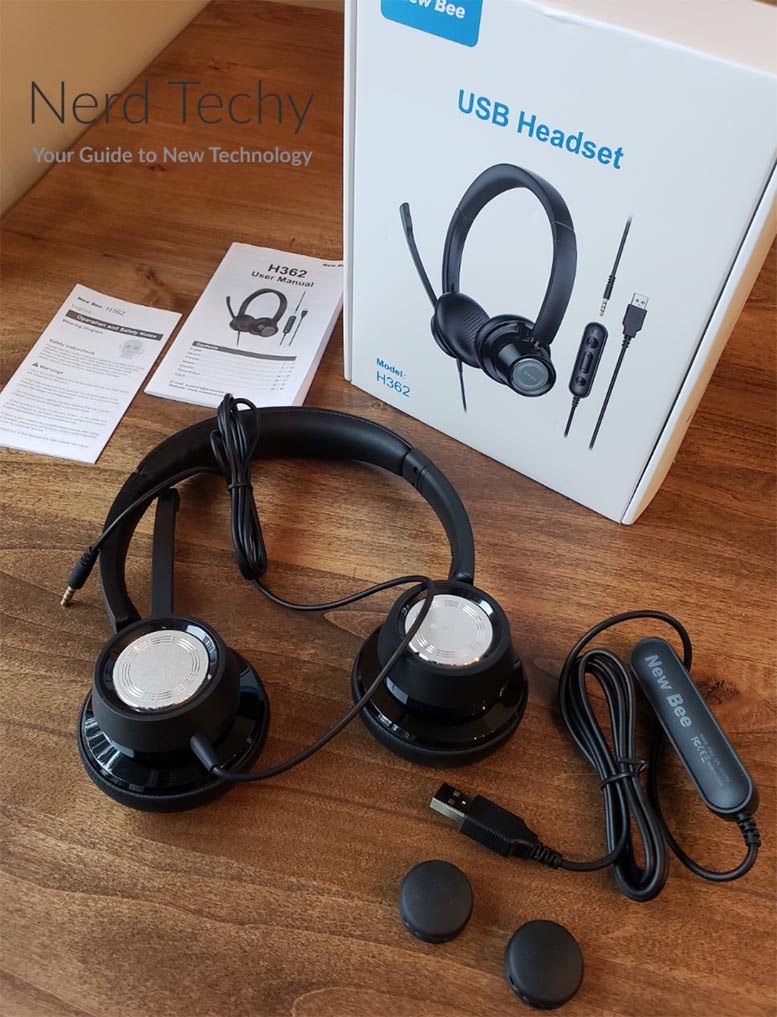 First Look
The New Bee H362 USB Office Headset is a wired-only device for those needing a quality, yet reliable and lightweight headset at a bargain of a price. Inside the box it comes with everything you need and nothing more; an inline controller, two wire-clips, user manual, operating and safety notes as well as the headset itself.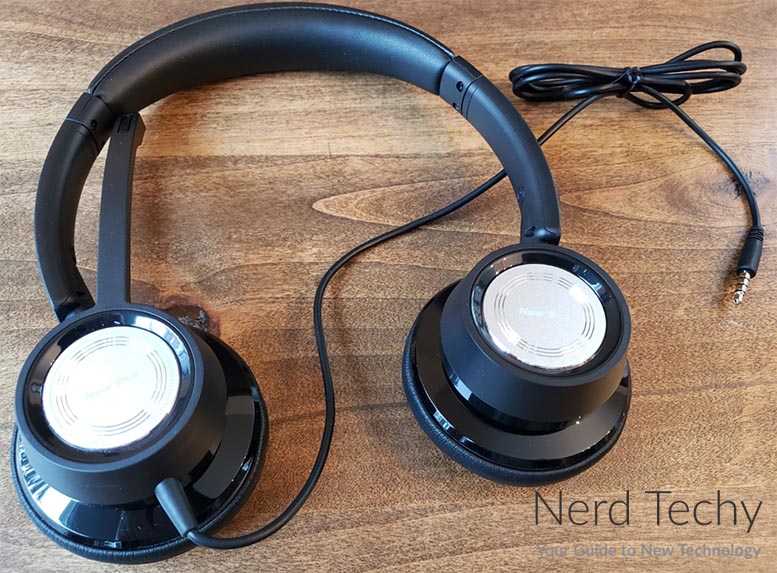 On the right earcup is a 270-degree rotatable boom mic that's permanently fixed to the headset. Coming from this earcup is the 4-foot cable that terminates with a standard 3.5mm auxiliary plug. This cable can be plugged-in directly to the inline controller, which can then be plugged into a USB port. In addition, New Bee also includes a USB-A to USB-C adapter for those using this headset on a Macbook or any newer device that doesn't provide a standard USB-A port.
Comfort and Fit
The New Bee H362 weighs in at just over 5 ounces and boasts a simple, straightforward design. Comprised mostly of a matte-black ABS plastic and stainless steel inner-headband structure, it feels a bit cheap at first glance. But don't let it fool you; it's meant to be as lightweight and easy to wear as possible. After all, multi-hour conference calls are a standard for some!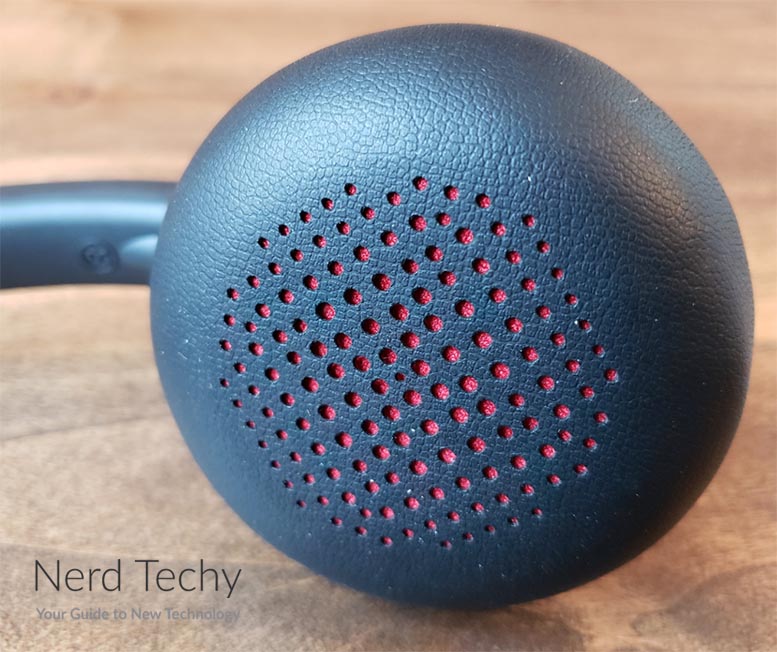 Although it doesn't necessarily give off a high-end feel, the soft, supple earcups are very comfortable. They don't fully encapsulate your ears, but they rest on them with a perfect amount of pressure so they seemingly press lightly into your ears like tiny, fluffy pillows. What's more, is that the cups are made of a synthetic leather that's relatively cool to the touch and surprisingly breathable.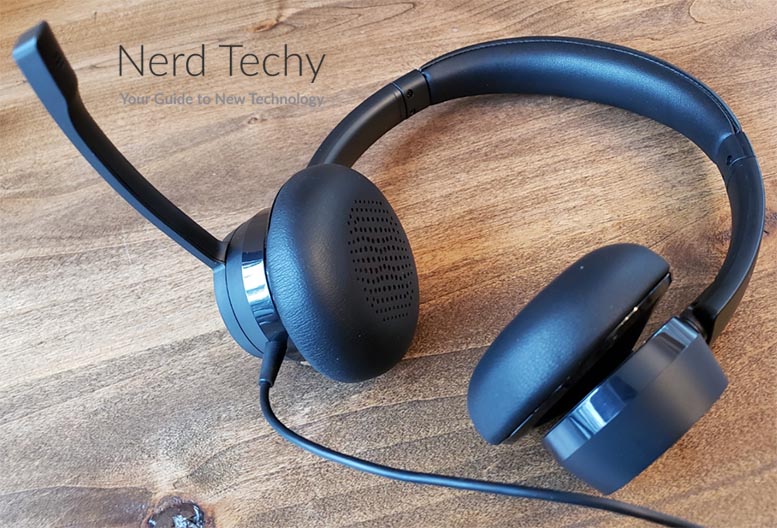 Thankfully, the headband has the same padded material on the inner-side. Additionally, the band as well as each earcup is fully adjustable. Most notably, the cups have the ability to rotate inward towards your ears, or outward pointing in front of you as it rests around your neck, while not in use. The headband extends into nine different increments on each side, meaning that even those with large heads will be able to wear it without any fussing.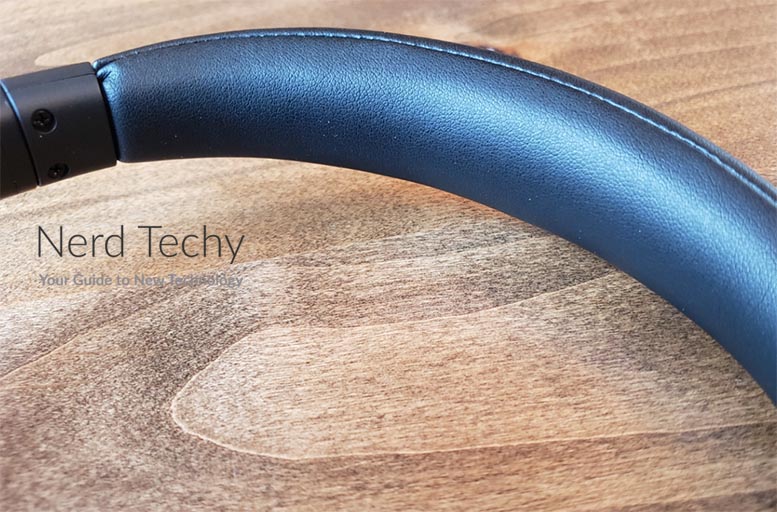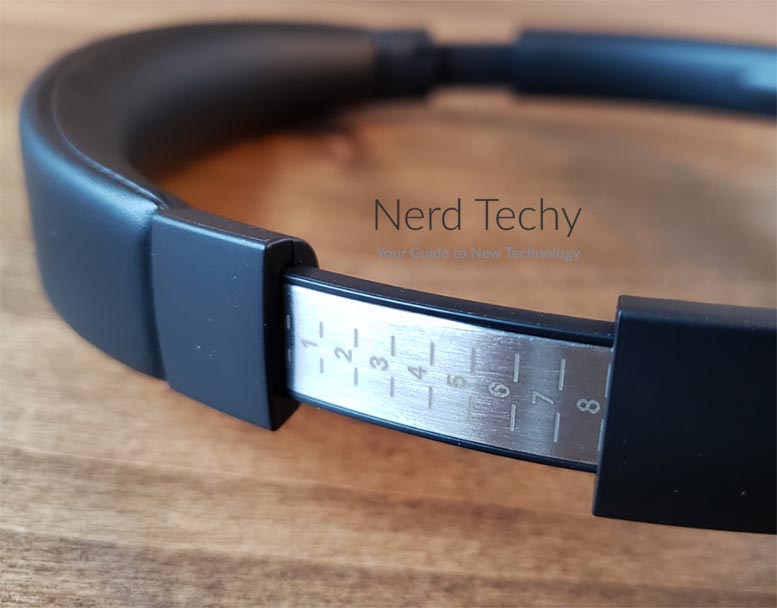 Overall, the comfort seems right on par. We wouldn't say that the H362 offers top of the line comfort, but better than average is what we would call it. Especially considering the price, we feel that New Bee did a fairly good job at making their new headset provide ample comfort for even multi-hour sessions.

Controls
As we stated earlier, the New Bee H362 comes included with an inline controller. While it's not a permanently attached accessory, it'll likely be something you often keep on it. On the top-end of the controller is a 3.5mm auxiliary input. On the opposite end is a fixed cable that extends an additional eight feet and is terminated by a USB plug. The inline controller is pretty straightforward of bells and whistles. In fact, it only contains three buttons; mute mic, mute headphones and volume up/down controls. The inclusion of mute and volume buttons is a nice bonus as it keeps these settings available, literally at your fingertips when you need them.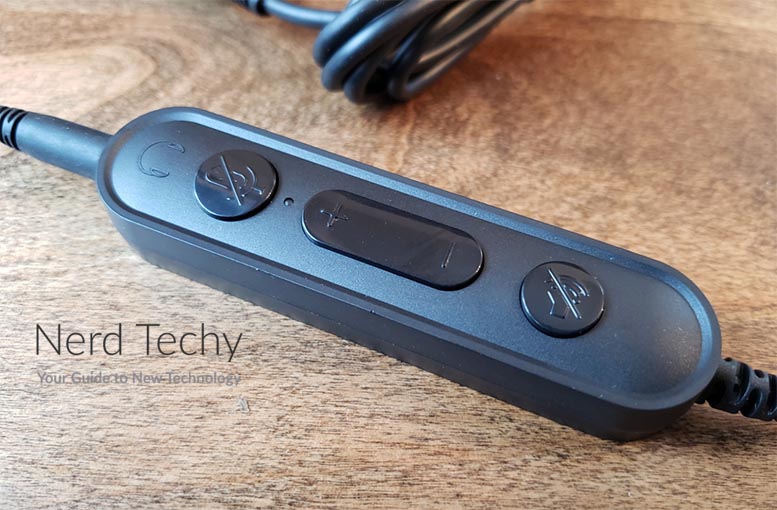 We love how the inline controller is an included, yet optional accessory. Since it isn't permanently fixed into the design, you can rid-it when needed or use it as you please. Needless to say, controlling the headset is super-simple with it being used. Without it, you'd have to fumble around your PC settings and manually mute at a software-level.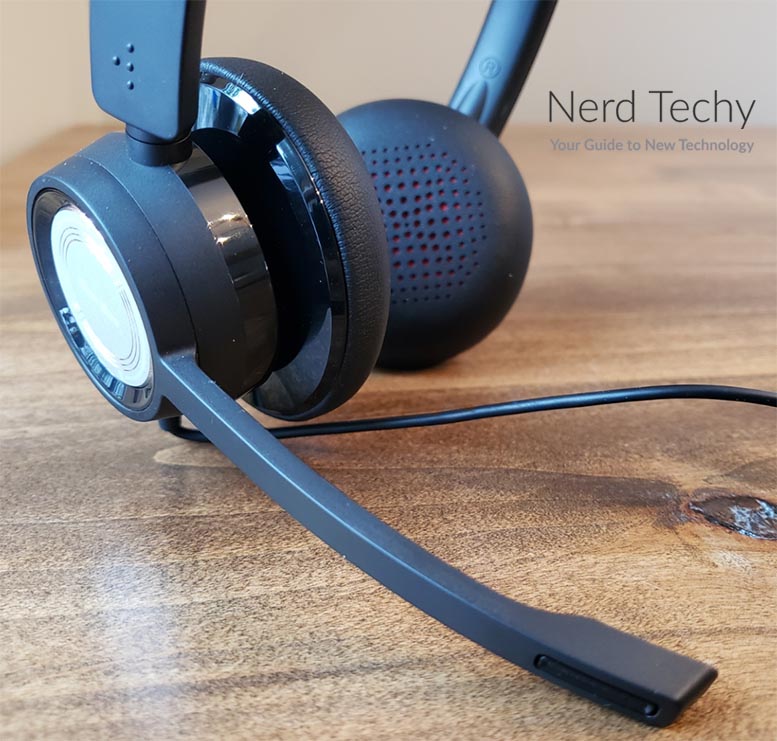 Sound Quality
Inside of each earcup is a 30mm speaker driver that's designed to give full stereo sound. Now to be clear, this is an office-oriented headset, not a gaming headset or a pair of ANC headphones. Simply put, you shouldn't expect studio-quality sound, rather, crisp, clear tones that excel well with voice communication. That being said, the sound quality is geared with more treble and less bass than you might be used to. In our opinion, this is a great thing. New Bee seemingly tweaked the sound so that mid and high tones are always audible, but bass is purposely generally lacking. This actually makes voice transmission better for all parties involved in the call.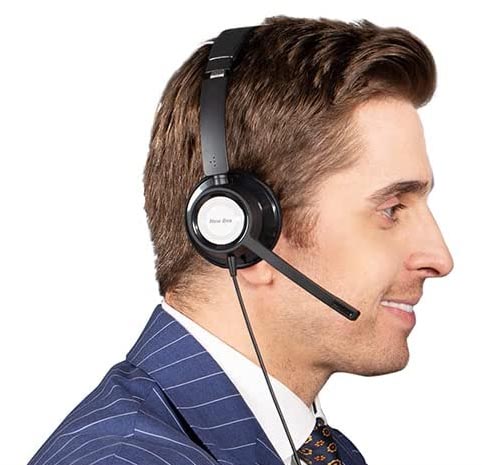 The built-in boom microphone is our favorite feature. With the rotatable design, you can freely move it a full 270 degrees, so it can either be directly in front of your mouth or towards the back of your head when not in use. The boom has a slight inward curve to it, which isn't adjustable. However, it seems to be the ideal amount of curve so that it's always positioned at the proper angle when in the forward position.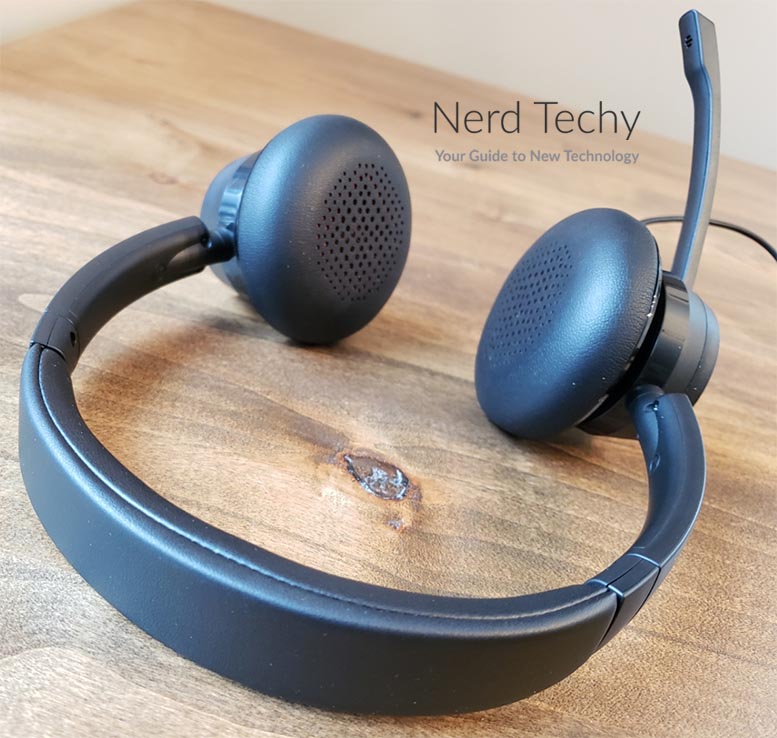 The audio quality of the microphone seems to be superior. Whether we tested it on Skype, Zoom, or directly through our smartphone, the H362 provided clear and distinct transmission without any distortion. In fact, the clarity was crisp and vivid even in situations where background noise was a factor. Although we would have liked to see some sort of noise cancellation included, the microphone never seemed to have issues.
Compatibility
Since the New Bee H362 plugs into virtually any device with a 3.5mm auxiliary input, the headset is widely compatible. It'll work well with any recent version of Mac OS along with Windows machines dating back over 20 years. Yes, that's right; even Windows XP is supported.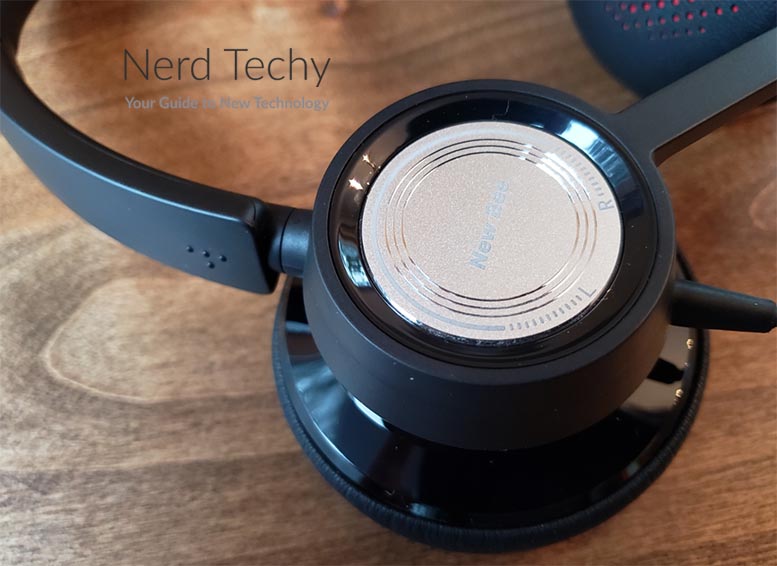 The inline controller plugs-in via USB so you can use it on any PC without any worry. Even newer computers that only have a USB-C port are compatible thanks to New Bee's inclusion of a USB-A to USB-C adapter.
Speaking of compatibility, the 270 degree range of motion that the boom mic offers is for good reason. Sure, it's used for getting the mic out of the way while not in use, but it's a perfect design for both left and right handed individuals. That said, you can wear the headset with the mic on either the left side or the right side; simply position it backwards and wear it opposite if that's your preference.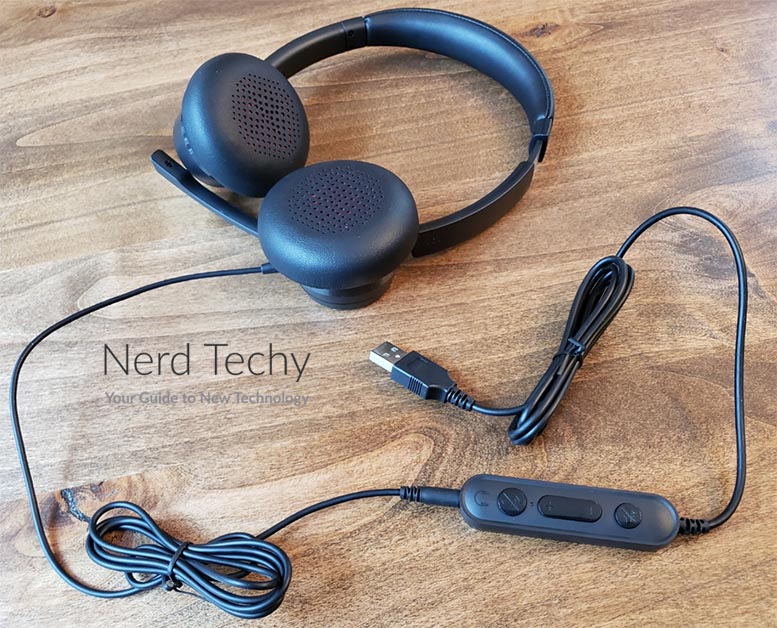 Final Thoughts
All in all, the New Bee H362 Office Headset is a great addition to anyones work at home or office arsenal. The lightweight design and supple cushioned earcups provide ample comfort for even the longest conference calls. The fully adjustable design means it's ideal for any professional who needs a high quality, versatile and very functional headset.
Sure, it's not ideal for music-listening or jamming out to your favorite tunes. However, verabal communication is where it excels. There isn't much bass to speak of, but that's perfectly OK with us. The clarity in the mid and high range is superior among other headsets we've reviewed in the past.
Yes, there isn't a wealth of accessories included, but what you get is excellent; a budget-friendly, very functional design that seems well made in all regards. We don't have many complaints about it since it seems to work well in most stay-at-home or office-place environment.
Have you tried out the New Bee H362? What do you think of it? Please let us know by adding a comment below. We would love to hear from you!