Nearing the end of last year, Nikon released a statement letting us know they're about to release their new high-end flagship – the D5, and fortunately they lived up to the promise by releasing it on time. We had the opportunity to test out one of these bad-boys and see how it performs, as well as note the main advantages and upgrades for those coming from previous models.
The main highlight feature is its new FX CMOS Sensor (20.8MP) combined with a Nikon EXPEED image processor. The Nikon D5 features a 153 Auto-focus point system, with 100 cross-sensor AF points. Compared to its predecessor, the D4, this is a massive bump up and you'll ultimately be working with a much larger frame.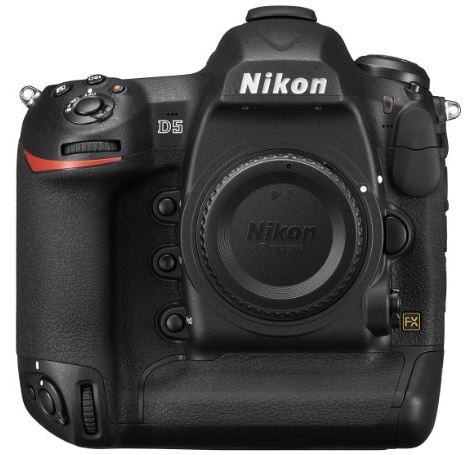 The inner mechanics were improved on all fronts: 12 fps bursts with auto-focus and 13 with a locked-up mirror. The software also saw upgraded algorithms, altogether resulting in a massive increase in sensitivity. If you're working with the D4 and wondering whether it's worth the update, the short answer is yes. The image quality saw a lot of improvement, noise control is flawless and there are a number of new practical goodies.
If you're shooting a lot of fast moving subjects, you'll benefit mostly from the new auto-focus tracking system because combined with the new RGB metering sensor the tracking capabilities are through the roof. Comparatively, the D4 has twice less the metering sensor resolution. If you're planning on shooting video the D5 features 4K UHD resolution, though restricted to a 3 minute recording limit. There are two main versions to choose from based on the memory: CF and XQD. Scroll down for the differences between the two.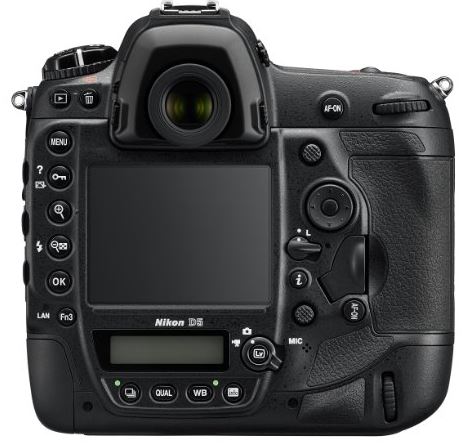 Blazing Fast Auto-Focus Capabilities
Interesting enough, the best upgrades on the D5 are not as bluntly obvious as previous releases used to have. Auto-focus is the most notable improvement compared to its predecessor, when you consider the 51 auto-focus tracking system on the D4 was a big deal, this is an even bigger deal at 153 AF points.
The system has 99 sensors to ensure the best functionality with landscape and portrait modes (up to f/8). You can manually select up to 55 of the total 153 AF points (bigger than the entire system on the D4!) while the rest serve as support points. As you can tell, practical features are non-restrictive and the camera is mostly aimed at professionals in need of high grade adjustability. It can operate in single-point AF, 25, 72, 153, group area, 3D-tracking and auto area.
Nikon also developed a small hardware unit called "ASIC" (think of it as a computer) that's responsible for keeping the AF system in check and as high-functioning as possible. Altogether, the way you utilize auto-focus changes often and if a lot if your work has to do with shooting fast moving objects you should definitely consider an upgrade from the D4.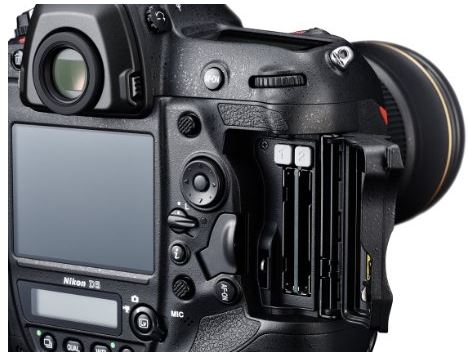 It goes without saying that an advanced auto-focus system is useless if it lacks continuous shooting, but fortunately the upgraded EXPEED engine supports shooting up to 12 fps. If you're shooting on the XQD card version, you can save hundreds of RAW files making it ideal for sports shooting.
Upgraded 4K Video
In a time when 4K gradually takes over Smart TV's, monitors and cameras, this was an expected upgrade on the D5, although having it restricted to three minutes per video was our biggest letdown. If you'll be using it to shoot stills you won't miss out on a great deal, but if video is your main priority then you'll find better options.
Granted three minutes is enough for most videos but it gets tiring having to re-initiate when you'd rather it filmed normally. As you can imagine, the video output is excellent but the reason for this restriction is to minimize heating (which in turn affects the camera's burst shooting ability).
There are some small features that make us think video recording on the D5 is not a complete letdown, mainly the native crop ability which results in the elimination of pixel binning for improved quality but this is compensating. The camera features an HDMI output and it can be fun to play around when you're experimenting at home.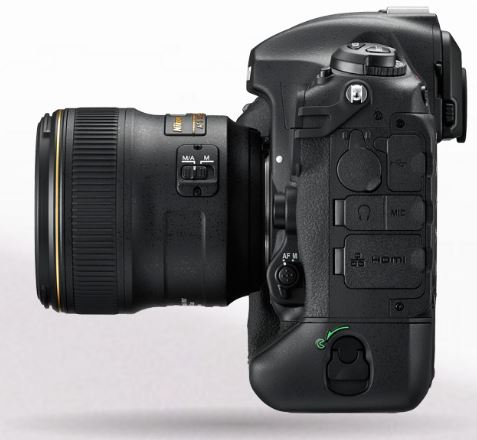 High-End Build Quality
As expected from a professional workhorse DSLR, it feels very "tough" due to a full metal build, weather sealing and a certain heavy firmness when you grip it. Work with the D5 for a few minutes and you'll come to the conclusion you could carry it even in the harshest environments (deserts, rainforests, mountains, you name it).
Which Model Is Better?
Earlier we mentioned there are two main D5 models to choose from: One featuring support for dual CF slots and one relying on XQD. The main difference between the two is the QXD model offers superior burst depth hence it's the only choice for people who want to extract the maximum benefits of that. CF cards literally cut it in half.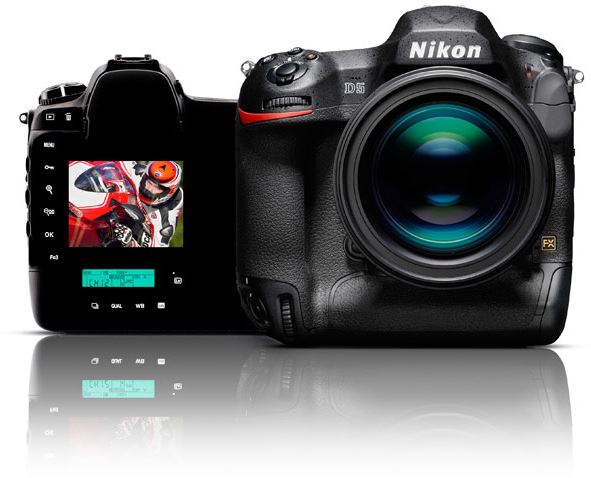 Is It Different To The D4?
Nikon first-timers won't take long getting used to, but if you're coming from the D4 you'll notice the main control layout hasn't changed much. This makes it easy for previous users to not only upgrade, but switch between these cameras as they please. The main difference in design is in the front grip and the thumb-rest at the back – These two were enhanced and made to feel comfortable even when you're using the D5 for hours on end.
We're very familiar with the restrictions on both these cameras but for longevity in terms of design, the D5 wins by a long shot. There's also an Fn3 button located on the back left side and a Fn2 near the front Pv button. The buttons and hand-rests are placed in a way that despite being the opposite of lightweight, D5 feels very comfortable and expensive.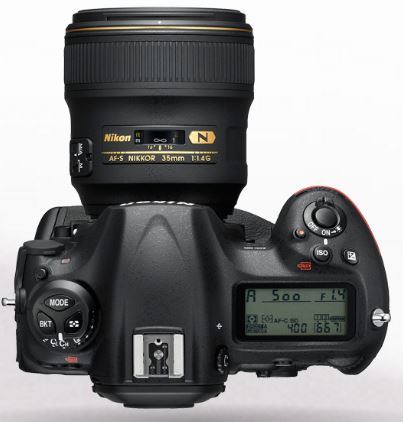 The D5 also doesn't disappoint in terms of protective hardware, featuring a number of protective seals that keep it safe from both moisture and dust. It's an ideal camera for shooting fast moving subjects in rough weather conditions. You can shoot during a rainstorm and because of its highly efficient design, all your focus will go on the subject rather than keeping the camera safe. They textured the design material in a way that it gives you a very firm grip and even when you hold it in one hand it doesn't feel slippery.
Any Notable Downsides?
The main downside we spotted is in its externals (monitor). Although it features a great 3.2 inch touch-screen for AF settings, you can't use it to select your points in live view mode. The only use for this screen is when you're navigating through images and this is definitely something they should improve on considering it's already very responsive. The D5 is what you would get if you took the best parts from the D4 and boosted them tenfold, however, severely falling short in video capability with the 4K restricted at a mere 3 minutes per piece.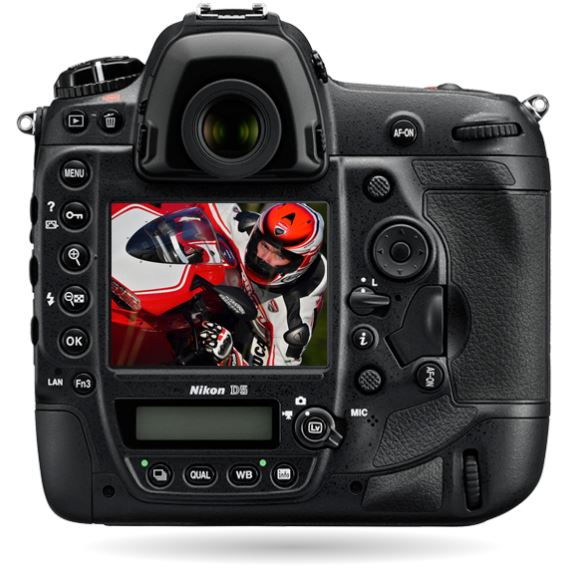 The Verdict
The Nikon D5 is hands down a huge upgrade if you're coming from the D4, most notably due to its improved shooting capabilities and hardened design finishes. It comes with a much larger pixel count, improved noise control and a greater depth of field. If you're a professional photographer who spends a lot of time in busy stadiums and need something that allows you to produce exceptional images with plenty adjustment ability, this camera ticks all boxes. You can work with smaller apertures or utilize some of the fastest shutter speeds that basically freeze movement while producing RAW output.
You'll be getting the advantages of a 200-file burst depth combined with 12 fps continuous shooting. The former we recommend for use during important working sessions when you won't settle for anything but the highest-quality output and want to milk the D5 for all its capacities. The feature combination on the D5 is enticing to a point where every professional photographer should be considering it and it doesn't seem like Nikon will be topping this one in the near future.
Meet Derek, "TechGuru," a 34-year-old technology enthusiast with a deep passion for tech innovations. With extensive experience, he specializes in gaming hardware and software, and has expertise in gadgets, custom PCs, and audio.
Besides writing about tech and reviewing new products, Derek enjoys traveling, hiking, and photography. Committed to keeping up with the latest industry trends, he aims to guide readers in making informed tech decisions.