It's not Nikon culture to release multiple flagship products at once, but it seems like they've held out for a few years and effectively changed that by releasing the newest D5 and D500 respectively. As you can imagine, these are packed full of new features and we're going to share our experience to help address some of the most common concerns.
The history behind this release is rather simple: Nikon produced some of the best performing premium APS-C DSLR's and their best ones so far fell under the D300 line. If you've been following their releases closely you probably noticed Nikon customers waited a long time for an update to the D300 series and Nikon finally responded by releasing the D500. This camera is their reply to all the consumer demands, fixing all previous pitfalls and performance inconsistencies from the D300.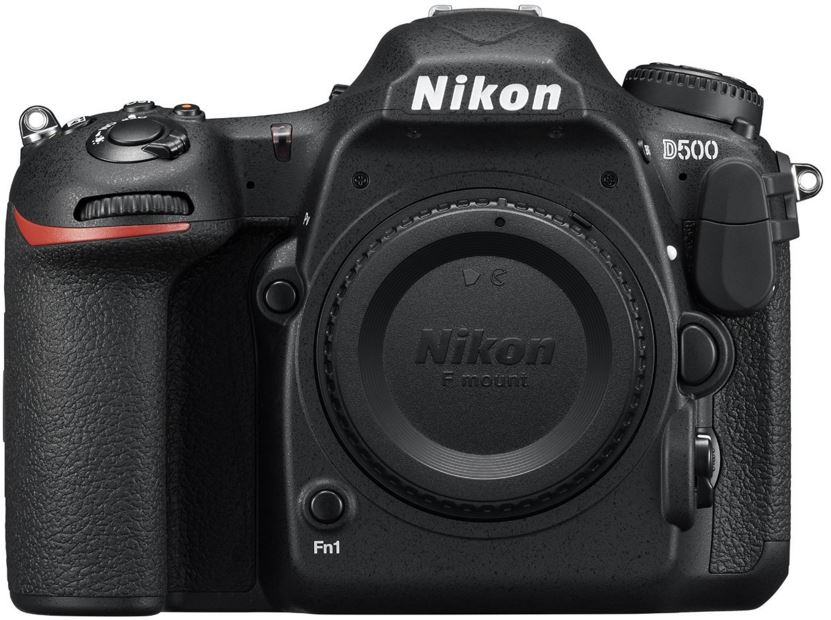 If you've been on the fence about purchasing a new Nikon DSLR, chances are you waited for an upgrade to the D300 and thought it was going to be followed up by the D400. This isn't the case though because Nikon decided to entirely skip on a D400 release in favor of the D500. This has nothing to do with a numerical follow-up but rather the name is a result of its similarities to the D5, hence the name D500.
The main highlight features for this release are Nikon's new APS-C, DX, 20.9MP sensor, 10fps shooter mode, brand new AF system and support for high-res 4K UHD video.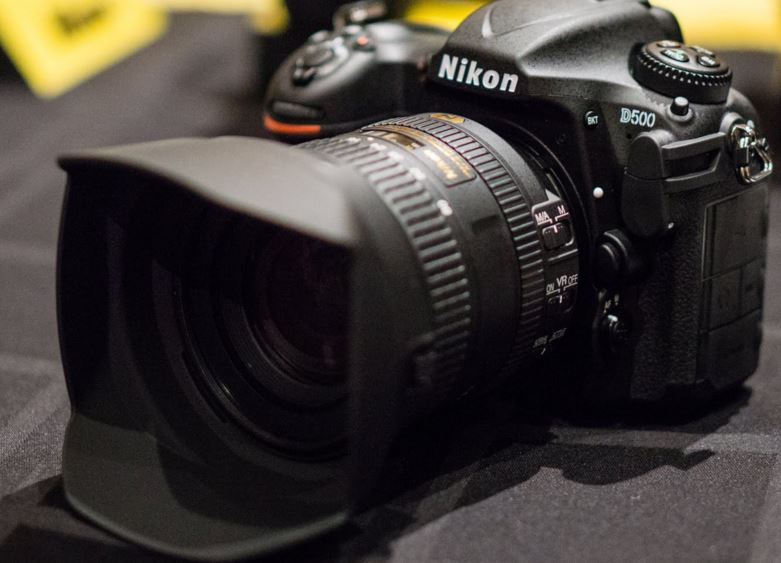 High End Video Shooter
If you didn't get a chance to play with a sample D500, it's not far off from what you can see in the pictures: It's a premium camera and features a very sturdy build, designed to serve as an "A shooter" camera for professionals. The front features a beautiful carbon fiber finish while the back is made of firm magnesium alloy to further stabilize the grip. It's fully weather sealed and if you plan on doing a lot of shooting outdoors, it'll serve you well.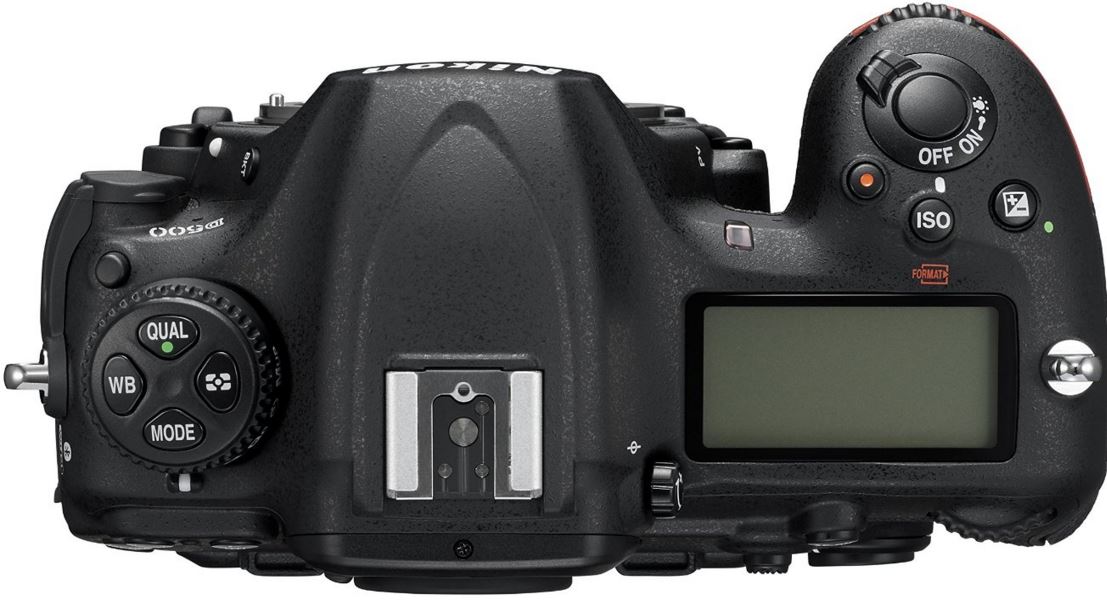 If the main reason you're considering the D500 is to shoot video, fortunately Nikon didn't make excuses this time and went straight for an extremely high resolution – 4K, or standard UHD at up to 30fps. This is certainly an advantage as some new high-end releases are still stuck on 1080p and compensate for it by promising a higher quality image output, but the D500 produces that and does so at 4K. This is no time to settle for anything other than the new standard.
The video feature is packed full of practical features that make it ideal for shooting music videos, short films or documentaries. For one, it's equipped with an HDMI port that allows you to transmit uncompressed video with ease. It's also extremely stable featuring a new 3-axis electronic VR. If you combine this with a decent mid-to-high range lens, you'll end up with footage that's comparable or a cut above other dedicated video SLRs in the price range. 3-axis is ideal because the standard tends to be 1 (from smaller cameras) and 5 are only featured on the most expensive options like the E-M5 Mark II. It outputs some of the highest quality 4K footage and the quality is certainly a step-up from previous Nikon DSLR's.
Not only does it feature an HDMI port that gives you a way to experiment with uncompressed video, but there's a top-notch internal microphone and an assortment on inputs for an external microphone or headset.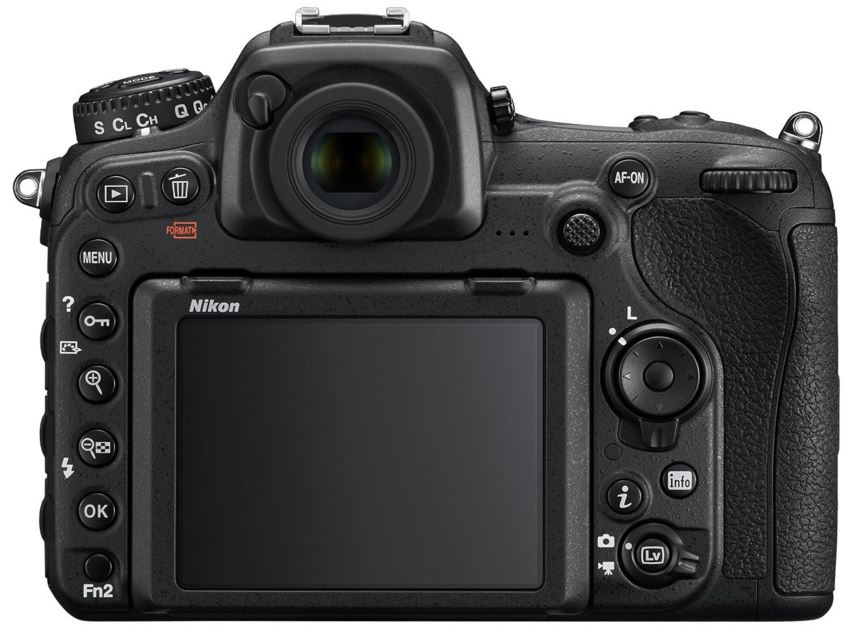 Impressive Hardware: LCD & Connectivity Options
One of the biggest advantages of the D500 is the large 3.2-inch LCD touch-screen, located conveniently to the side. If you're used to working with professional camcorders and need a powerful DSLR that offers more portability but can be interchanged with a similar caliber of practical features, the D500 seems to have all the bells and whistles you'll need. The display is very flexible and provides full adjustability over the camera.
Setting display features aside, the overall vibe you're going to get from working with the D500 is that it's more on the "pro/high" end. Therefore, it's not really a great first-timer camera for inexperienced photographers. There are also some small noteworthy features inside like the AF-selection thumb-stick, a feature that even more expensive Nikon releases don't have yet.
Connectivity is a top priority of concern for professionals because not every camera can be connected to their (usually expensive) filming equipment. Many filmmakers need something that offers an array of professional-grade shooting options, with a solid build but also suitable connectivity ports. Fortunately the D500 can be connected with just about every popular connection method in existence: flash sync, USB 3.0, HDMI, remote control. There's dual memory card slots for XQD and SD.
How Does D500 Shooting Feel?
We find it performs differently depending on what you're shooting, but this is generally a high-performing DSLR. For example, if you're shooting athletes at a stadium and you need the best possible RAW output, you might want to take advantage of the improved AF system. It produces some of the most accurate and fastest images, judging by professional-grade camera standards. While the athlete is running you'll find it easy to put him in focus (even with a lack of good lighting) and then it works its magic, giving you extremely sharp looking images. We had the same results when we intentionally gave it a hard time by shooting in badly lit conditions on fast moving subjects.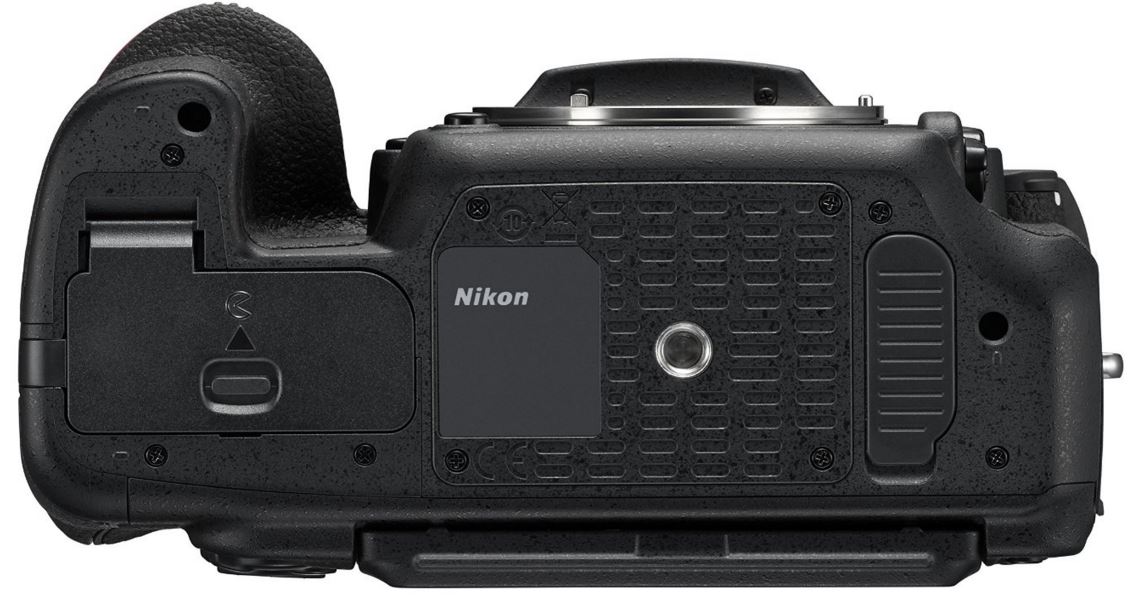 We noticed that even before we got to post-production, the images looked extremely sharp, despite the lack of good lighting and without pushing the sensitivity to its limits. Even if you decide to go above Hi 1 or 102,400 ISO the output is going to be decent. It's maximum sensitivity caps out at 1,640,000 ISO.
The main downside we see with a DSLR as high-quality as this one is that it can make a photographer sorta lazy. It's consistent in capturing and filming exceptionally good looking images. You have to really nitpick if you want to find flaws with it, but if you're passionate about your work and pay a lot of attention to detail, the D500 is ideal for you.
To sum up on shooting, Nikon really went above and beyond in terms of internal hardware/mechanics and this is reflected in the spotless metering system and white balance. The images you'll take with the D500 reflect reality as it is, you can be shooting indoors, when it's sunny out or its overcast – it consistently delivers. Best of all, you can also connect it to your phone as it's compatible with iOS and Android.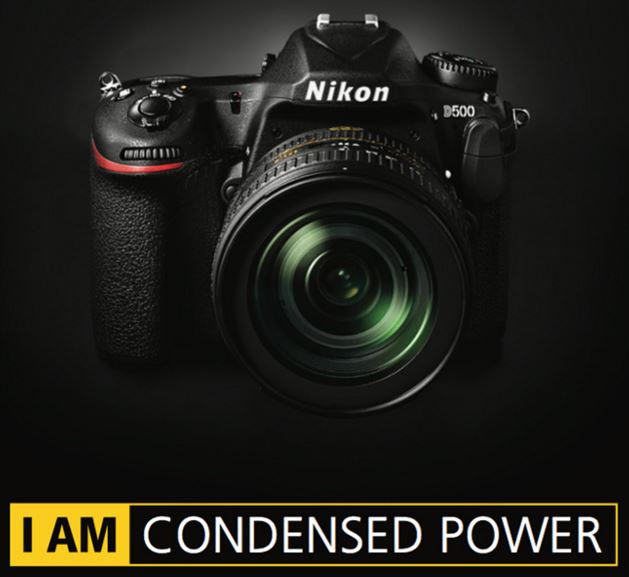 Conclusion – Should You Go For It?
The short answer is yes. It's been almost a decade since Nikon first released its predecessor, the D300 and there won't be a better time to upgrade considering it offers 4K UDH shooting. If you're considering a new DX flagship, the D500 can't be beat because it seems to be as good as it gets.
This release is the epitome for DX quality because it delivers on all fronts: AF ability, speed, endurance, build quality, practical value, video. The image sensor will put up competition to any full-frame camera out there, especially at high ISO and it's specifically designed to help you endure the toughest, most demanding tasks in photography.
Finally, we recommend it for professional photographers who are in it for the long haul. The D500 won't lose value any time soon and it might be another decade before something of similar capacity comes out, thus there's no better time to appropriate this beast than now.