Making a decision to either opt for a regular wired security system or the newer all-in-one home security kits (usually wireless) can be hard. It's in your best interest to learn the differences so you'll be in a position to make a good calculated decision and not get swayed by the shiniest and newest product.
The main thing to note for starters is that wireless systems tend to be more affordable, and they're also easier to set up. Do-it-yourself (DIY) wireless kits are starting to penetrate the mainstream, mostly because they offer a level of security monitoring which is comparable to standard wired security systems, however, without the downside of contracts and recurring fees. There are only a few DIY security systems worth investing in at the moment and one of the newest, most efficient (and somewhat unique) ones is the Novi 4-in-1 Home Security Device.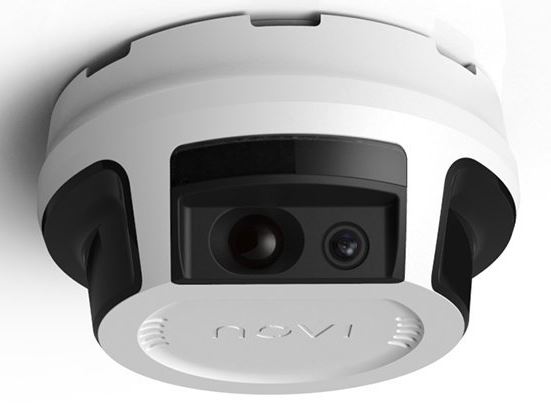 Your Security Needs Met
The things you're looking for are probably simple: Systems that offer top notch security but without the tying you down to heavy contracts that usually come with recurring monitoring invoices. Navigating your way around the different security systems can be a tough process because they mostly seem to offer similar features, usually in the form of protocols. However, this isn't an indicator that all of them are worth your time nor that they tend to be reliable. Fortunately because competition is tight, companies start sweating it and then go above and beyond in order to produce something exceptional – this is where we meet Novi.

Novi is pretty universal in day-to-day usage because it's suitable for everything from regular households to mid-sized properties and even offices. It utilizes the absolute latest of technology and this is reflected in its phone app. The Novi App connects to your smartphone so you're informed whenever there's sudden movement or smoke of any kind via picture alerts. Novi is literally the only wireless security system that offers smoke detection without the burden of mandatory monthly charges. If you plan to make a reliable investment once and not be tied to a security company over the long run, this is a great way to get around that.
Isn't It The Same As Other Security Systems?
The main difference is portability – it's very rare that a security system can be transferred between properties as easy as Novi – it's also not hard to mount, but does require some time to get an idea of how it works. With most competitor systems, you're looking at extra charges for the setup and then it's almost impossible to transfer. Sometimes this is useful as you might want to change office locations without having to shell out more money for a new system.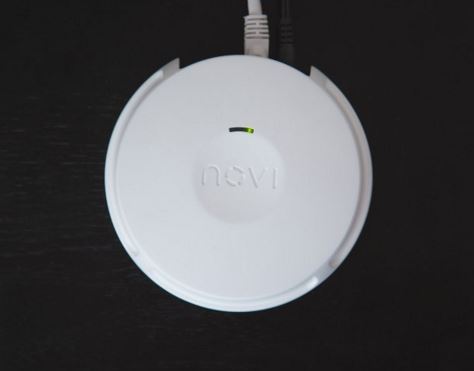 Think of Novi as an all-in-one type of security system: It can connect to any phone/device for instant updates, and it monitors everything from the smallest motions to smoke. The smoke monitor is actually a standout feature compared to similarly priced systems. The heat detectors on Novi are top of the line and it comes with a camera hence as soon as you're prompted via the app you also have the visuals at hand so you're not forced to meditate on what's happening. It's like hiring a full time security guard.
Works On Batteries
This is an extremely important feature because you can't always rely on power, especially considering in the case of a burglary the power could be cut. Novi will keep itself running independently even if something happens to your power (try this out when you install it). Additionally, the company started offering a new 3G service that will keep the system running even if your internet connection goes down. Most security systems you'll come across aren't battery powered thus you can't really rely on them to get the job done fully.
Every single sensor inside of Novi includes a loud siren. The main issue you'll notice between self monitoring security systems is the sirens tend to be quiet. Every sensor on your Novi system comes with a siren that goes above the 100dB mark, which is loud enough that it never goes unnoticed.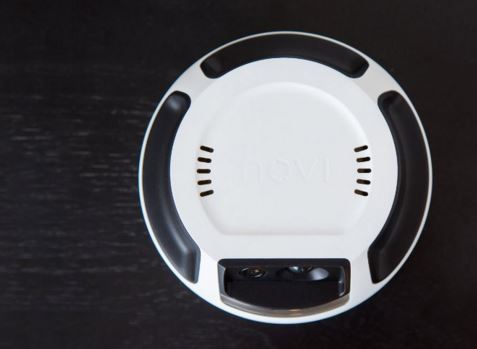 When it comes to camera quality, it obviously comes with one but the downside is that it's not a video camera (or a streaming device that will show you live footage). The way it works is by taking pictures and saving them so they can be reviewed later. The main picture storage supports up to 60 photos, and in case you could use more space there's optional cloud storage.
What Are The Downsides?
All-around this is a top notch product, but there are a few concerns for people who haven't dealt with security systems before. For one, you might get paranoid that a system with the ability to see everything is literally watching over your every move while you're at home. This will boost your security but it comes at a price. Luckily, the CEO recently announced they're working on a new Geo-detection feature that will soon be released (compatible with the current system), to identify the range on your smartphone and then disable the system as soon as you come home while re-activating it as you get out of range.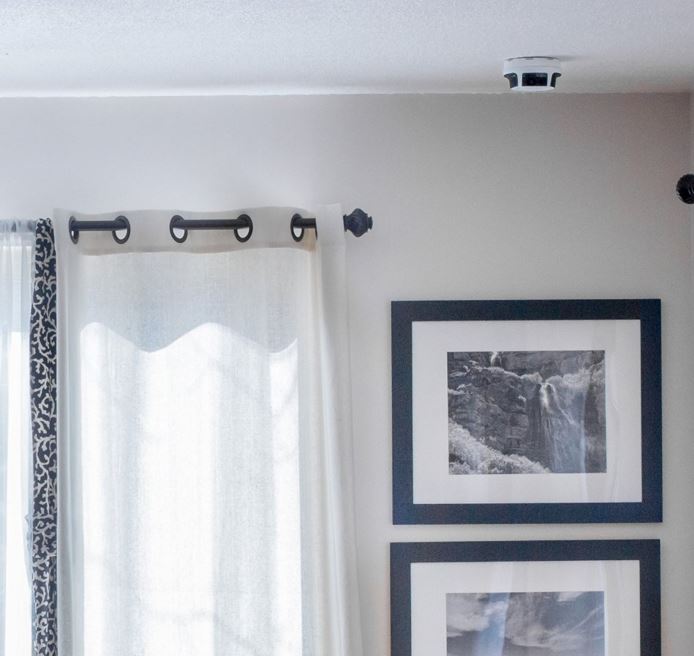 Fortunately this can be done manually, but when this feature comes out it will make your life easier because you can get on with your day without having to worry about minutia. Don't sweat over camera taking pictures because it only does so when it detects a certain movement/smoke or when you make a request.
Another potential downside is that Novi doesn't work without a smartphone, thus if you're not big on technology you won't be able to utilize it. It forces you to install an app which later on informs you when it's triggered and you won't be able to receive image updates without your phone at hand.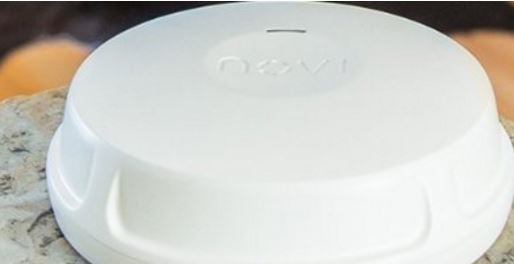 Final Thoughts On Novi
The Novi 4-in-1 Home Security Device is one of the smartest investments you can make in terms of your home security, because the whole package is designed with simplicity and efficiency in mind. It's not hard to set it up and a single Novi hub can support 10 sensors though you'll only need to guard your entry doors. In case you've used wireless security systems before, you'll notice most baseline features seem familiar.
You'll get a high degree of protection for your property, don't have to pay monthly fees, and connect directly to your smartphone (iOS and Android supported). This is a dead on security system and not just a monitoring camera, you couldn't go wrong with it.