Olympus has been producing its PEN line of mirror-less cameras for over a decade. The cameras were designed to be small and lightweight and ultimately their most portable camera, hence the namesake of being "as portable as a pen". The first PEN E-Px model was released in 2009, and due to the success of the camera, Olympus has released several models, the most recent model being the PEN E-PL7. The PEN E-PL8 builds on the already stellar features and design of its predecessor and is not only a powerful machine that produces brilliant images, but is almost a work of art in itself due to its stunning design.
First Looks
Olympus' marketing for the PEN E-PL8 challenges that you "can't resist the urge to pick it up and hold it". At first you may think that that is a silly claim for a camera, but when you see it, we'd expect you are immediately impressed by it.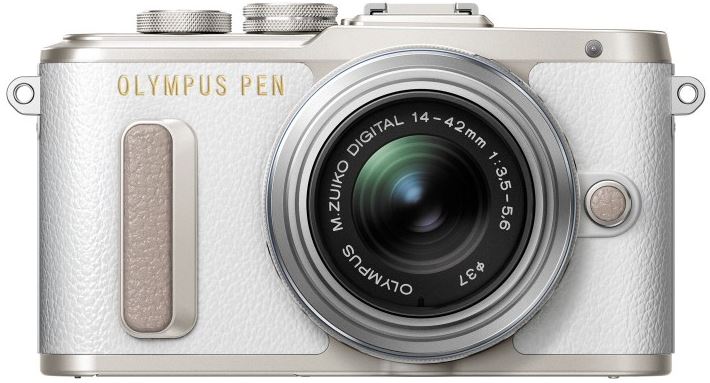 The body has an elegant design with high-quality materials, the brushed aluminum and luxurious leather contrast beautifully and gives some mettle to Olympus' claim that the PEN E-PL8 looks like more than just a camera, but is also an accessory. It measures only 4.6" x 2.7" x 1.5" and so depending on the lens you are using with it, makes it extremely portable and fits discreetly in most purses and bags.
The 3″ rear LCD monitor is bright and at 3", provides almost 100% field of view when reviewing photos. The monitor is a touch screen, and can rotate up to 180 degrees – a necessity these days when you're trying to get that selfie just right. All the camera functions such as instant-focus, shutter release are usable through the touch screen monitor, which makes it extremely easy to use.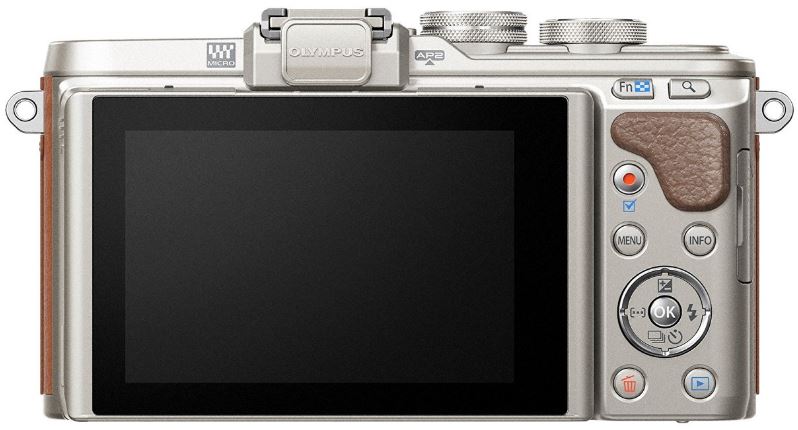 What do you get in the box: The PEN E-PL8 body, the FL-LM1 flash, BLS-50 Li-ion battery, BCS-5 Li-ion battery charger, USB cable, shoulder strap, the Olympus Viewer 3 software disc, instruction manual and warranty information. Olympus claims that the battery at full charge should allow for up to 150 minutes of video recording, or 350 still images. Any altering of the settings such as zoom, changing modes, or having WiFi enabled will obviously reduce these values.
Image Quality
The Olympus PEN E-PL8 has a 4/3" Live MOS RGB Sensor, good for an effective 16.1 million pixels (16.1 megapixels). The large and sensitive sensor produces clear, vibrant images with sharp contrast and bright colors. Olympus has also included a Super Sonic Wave Filter to reduce dust and dust spots.
There's a wide selection of lenses available with the PEN line of cameras, that when paired with your new camera will take your photos to the next level. Of course, lenses will add significant size to the already compact body of the PEN E-PL8, and they can be extremely expensive, so you want to make sure you choose your lenses wisely.

Lenses
Olympus recommends three lenses for users to begin with the PEN E-PL8. For everyday shooting, they recommend the M. Zuiko 142mm IIR f/3.5-5.6. It's small and compact, but it doesn't have the largest aperture so it's not ideal for shooting in low-light conditions, and doesn't produce the best bokeh effect (blurred background).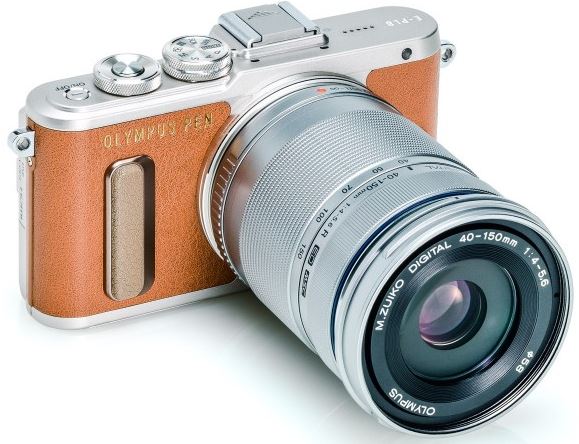 The M. Zuiko 40-150mm f/4.0-5.6 is a good starter option zoom lens and good for travelling, but the aperture range again is a not ideal for sharp photos in lower-light. The 40-150mm f/2.8 however, is a very powerful lens that produces brilliant photos, but is several steps up price-wise.
The final lens Olympus suggests for your new PEN E-PL8 is the M. Zuiko 12-50mm f/3.5-6.3 Macro lens. Again, f/3.5 is not an ideal maximum aperture, but this lens is very versatile for the beginner photographer and for everyday use, and especially for travel. This lens can be used for portraits, landscapes, or up-close macro shots. If you're just starting out, this is a good, affordable lens to go with. This camera doesn't include a lens in the box, but that allows you to find the lens that is right for you.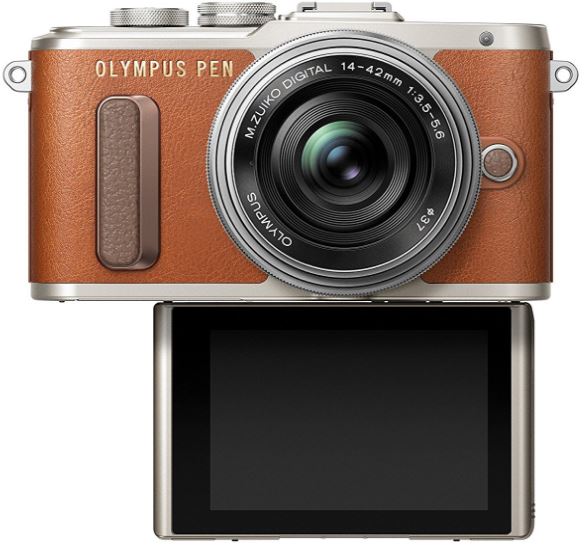 Capture Modes
Besides giving you full control over the multiple settings to alter the exposure of your photos, the intelligent Olympus iAuto system can automatically choose one of the 42 picture modes to produce the best picture possible.
There are also fourteen built-in "Art Filters" with the PEN E-PL8 that can be applied to your photos or videos to quickly and easily add some flair to your photos. Some of the Art Filter options include "Pop Art", "Grainy Film", and "Partial Color". Partial Color for example, is a great way to make your pictures really shine as it makes only a single color in your picture saturated, while the rest of the frame remains in black and white.
The PEN E-PL8 can take time-lapses in 720p quality video, and can also capture HDR photos (a setting that involves taking three different pictures at three different exposures). The included flash is detachable, allowing you to keep the camera's size down when you don't need it.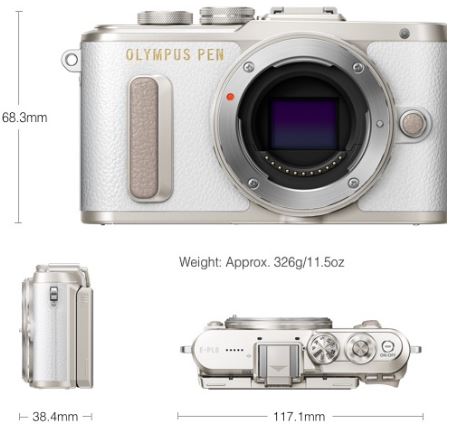 File Types
Images can be captured in several different file types. The camera can be set to capture in JPEG, RAW, RAW+JPEG, or MPO. JPEG files are smaller, lower quality, but are automatically processed by the camera and are as a result quickly available for sharing with friends or on your favorite social media sites. RAW files are larger than JPEGs, but will require some sort of post-production processing to adjust the dynamic range of the picture to your liking. You can always shoot in RAW+JPEG so you have both options available to you, but this will take up the most space of all the options on your memory cards.
You can also take 3D still images with the PEN E-PL8, which produce the last option, MPO files (multiple picture object). The camera is compatible with both SDHC and SDXC SD cards.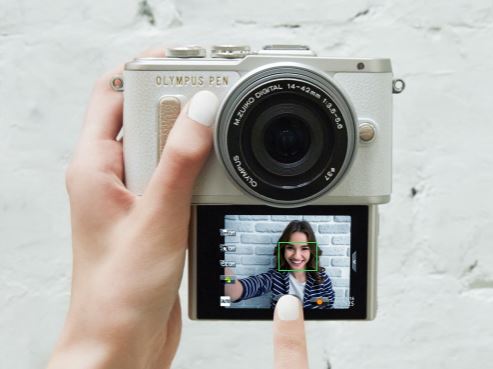 Image Stabilization
Olympus has once again included its in-body 3-axis image stabilization tech in the PEN E-PL8. The stabilization accounts for the yaw/pitch/roll of the camera (x,y,z axes) and the amount of stabilization is also variable and can be adjusted within 4 different setting amounts.
Videos filmed with the image stabilization have noticeably improved smoothness and steadiness, and it allows you some noticeable slack when shooting images in scenarios where you are shooting with one hand (such as taking selfies) or if you are in a bumpy situation like riding in a vehicle.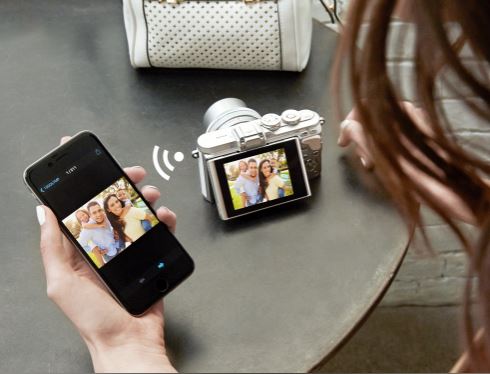 Connectivity
The PEN E-PL8 has built-in Wi-Fi capabilities. It's easy to set up with your iPhone, Android or whatever smart device you are using with a QR code setup system. Once your device is connected to the camera, you can share your photos quickly to your friends or social media accounts. It's also possible to remotely control the camera through your device – framing the shot, focusing, and releasing the shutter. Having Wi-Fi enabled on your camera and device, the battery life will be reduced, so it's important to remember to shut it off when you're not using it.
Video and Audio Quality
The PEN E-PL8 shoots full HD 1920×1080 30p video (1920x1080pixels, at 30 frames per second). The video qualities are variable, and the lower quality you shoot at, the less space they will take up on your memory card.
Shooting in Full HD 1920×1080 produces MOV files, while shooting in HD at 1280×720 produces AVI files. You can record up to about 30 minutes of Full HD video at one time, up to 4GB of footage. The built-in mic has wind-reduction, adjustable recording volume and limits, and produces clear, un-muffled audio. The image stabilization technology produces smooth and steady videos, which is actually quite impressive for such a compact and affordable camera.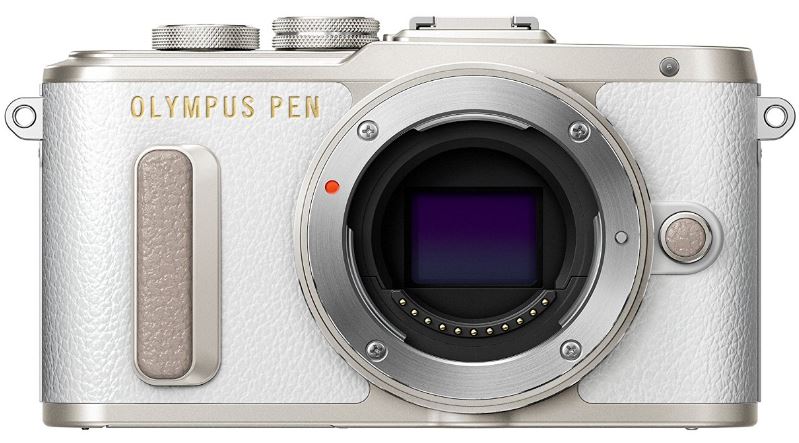 So, Should I Buy the Olympus PEN-E?
The Olympus PEN E-PL8 really is a beautiful machine. Its exterior design boasts a brushed aluminum finish, a quality leather casing and well-textured dials. The camera feels great in your hands, and looks great too. Besides a stand-out appearance, the PEN E-PL8 holds a powerful 16-megapixel mirrorless sensor, with Olympus' impressive image stabilization technology that produces clear, bright well-contrasted images.
The automated artistic capture modes make the PEN E-PL8 a great option for the casual hobbyist, or for someone who is just starting out with photography. On the other hand, the high-quality components of the camera as well as the premium Olympus and third-party lenses that are available make it a great compact option for the more experienced photographer. The image-stabilization feature also allows the PEN E-PL8 to record beautiful Full HD 1080p video that is virtually free of shake. Due to its size and versatility, the PEN E-PL8 makes a great travel companion, or everyday camera due to its size, versatility, and available lenses. For these reasons, we believe the Olympus PEN-E is the best prosumer level camera on the market.