iDeaUSA is a rising company in the audio market, and their line of headphones have some impressive offerings. iDeaUSA claims their V203 headphones reduce noise by up to 85%, which is one of many features that caught our attention about them. In recent years, one of the most popular headphone trends has been noise cancelling. This market has been largely dominated by Bose for a long time, with the possible exception of the Sony Premium MDR1000X that we reviewed recently.
With so many noise cancelling headphones on the market, it can be difficult to live up to consumer standards. One appealing component of the iDeaUSA V203s is their highly affordable price tag. Even mid range brands can come with a fairly hefty price tag for high quality noise cancelling, but they're surprisingly affordable. We decided to take a closer look to find out if these headphones are lacking, or if they're a rare find at a great price.
First Look
The iDeaUSA V203 Noise Cancelling Bluetooth Headphones have a fairly unassuming look, going for classic black and dark silver. The case is a basic, flexible black fabric that is lightweight yet protective. It zips up so you don't have to worry about the headphones falling out. There's no hard case included, but the zipper bag is less bulky and much easier to transport.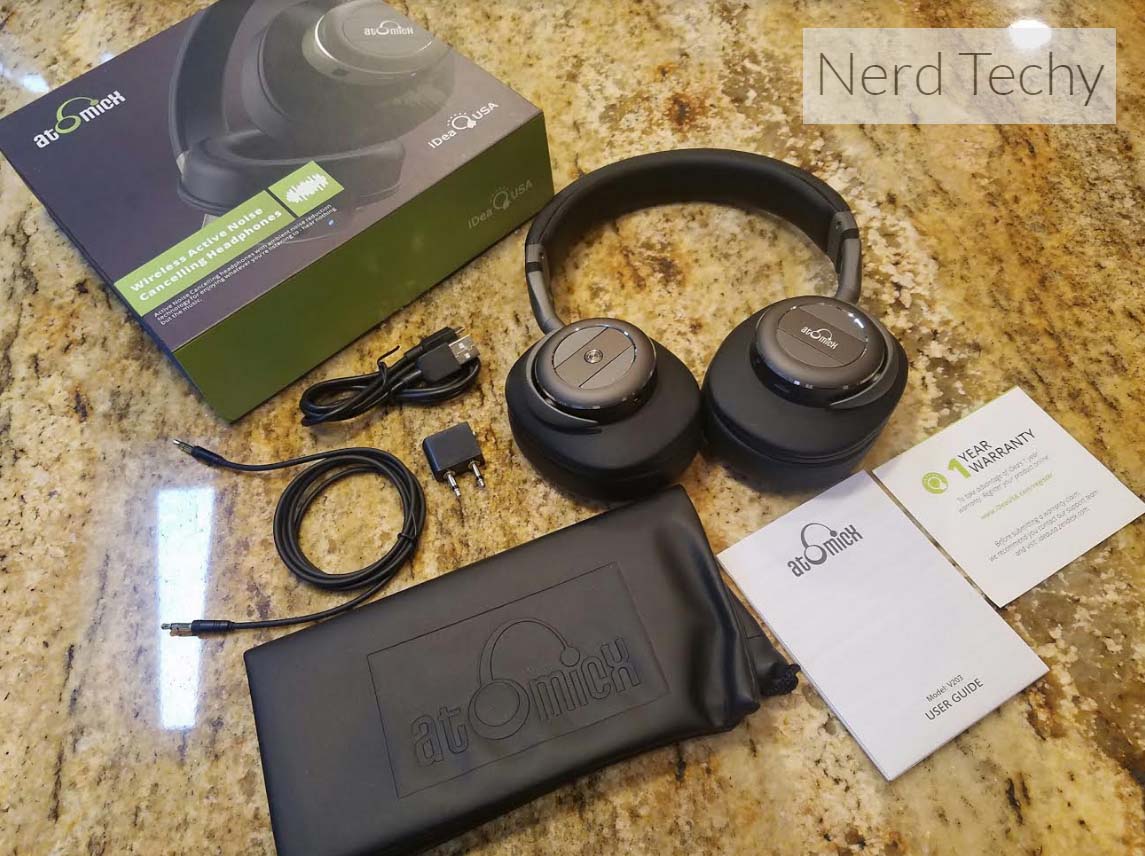 The design has a bit of a throwback, classic look to it. The ear pads are an oval shaped, over-the-ear design. The cups are circular, and smaller than the ear pads, sitting right in the middle. The contrast of the silver and black color scheme is stylish yet humble looking. The power button sits in the center of the right ear cover, along with all the commands you need like next/previous track, volume control, and play/pause.
Additionally, there's a noise cancelling switch and LED indicator on the left ear for easy access. The ear pads swivel around from headband, making them adjustable for proper position on your head or in the case. The headband is padded all the way around with leather padding that gives the headphones a comfortable and luxurious look. The iDeaUSA V203s also come with a 3.5mm cable for wired connection, an AUX line-in port, and USB for easy charging.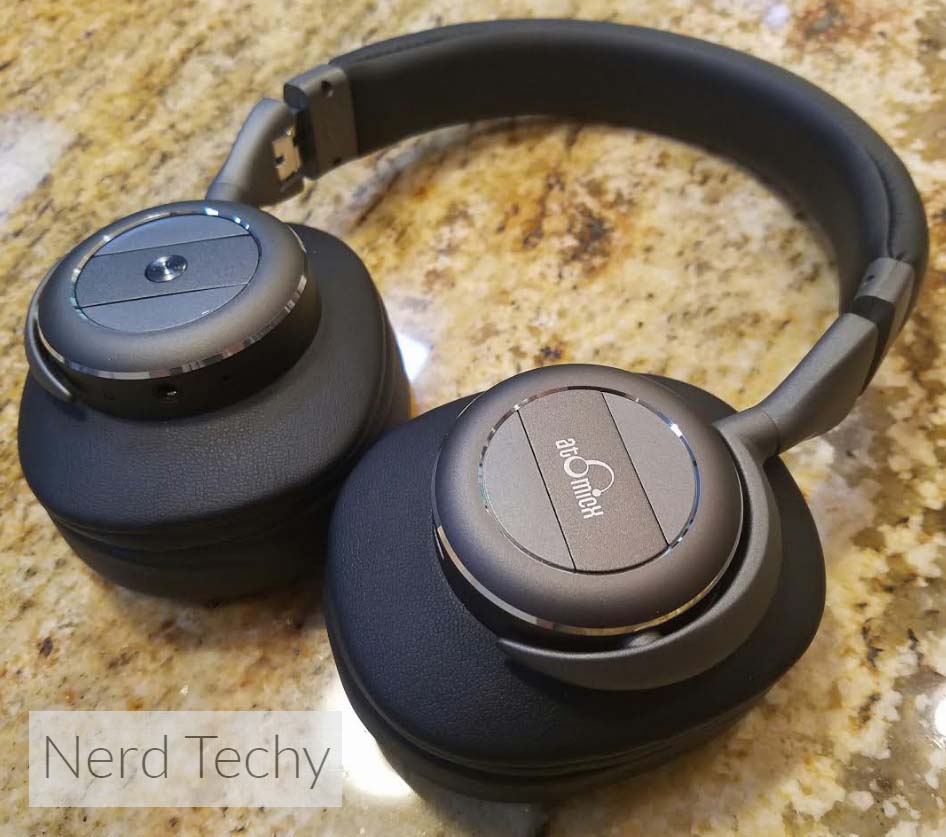 Build Quality
If you own a pair of noise cancelling headphones, the last thing you want is cheap craftsmanship impeding the enjoyment and longevity of your headphones. We've reviewed iDeaUSA headsets in the past with positive results, so expectations were high with the V203s. The headphones are fairly light at just over half a pound, and feel sturdy and well-crafted in your hands. The 1 inch earpads are 25mm thick so the padding won't wear thin. They're covered in a thick, soft leathery material that can stand up to typical wear and tear. While it's not premium quality leather, it is thick and tough feeling, and will no doubt hold up to day to day wear.
The swivel of the ear pads is an assertive and solid feeling movement, with the mechanism clearly built for quality and durability. The ear pad covers are made of a hard plastic that's resistant to scratching, so you don't have to worry about the quality being diminished over time. Overall, the craftsmanship is excellent for a mid-range brand, and undoubtedly superior to most headphones in its price range.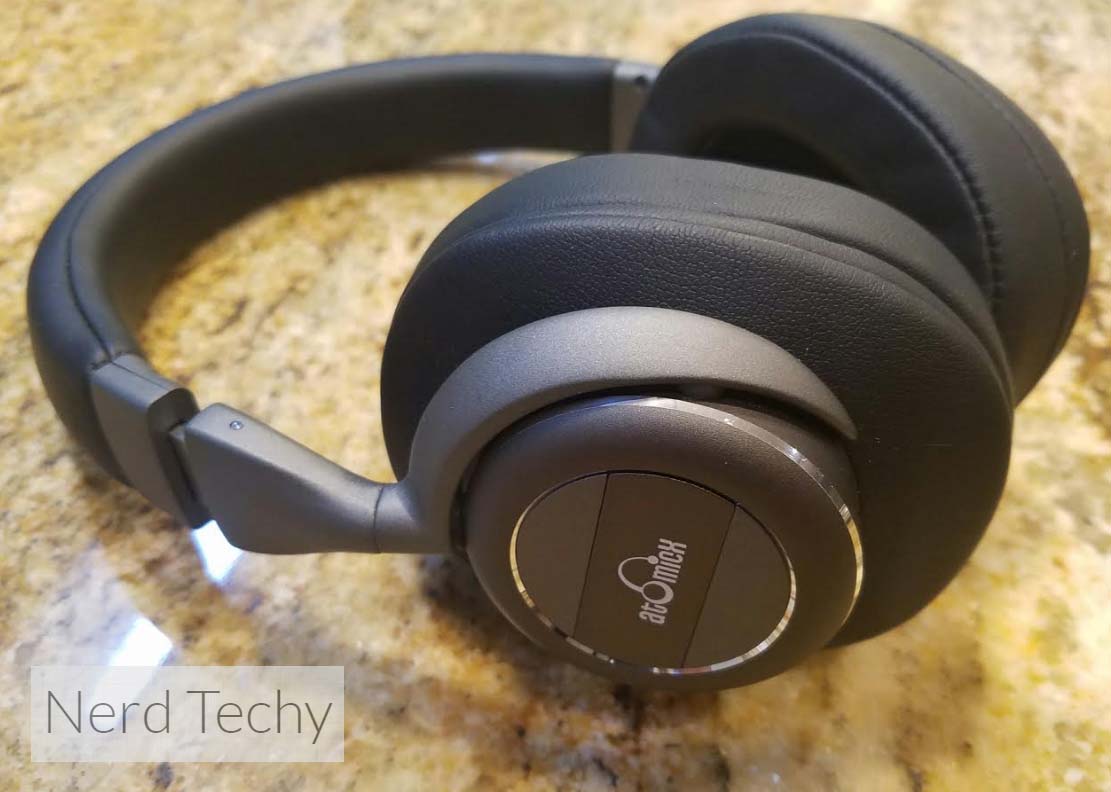 Audio Quality
Noise cancelling headphones tend to have superior sound quality simply as a result of the noise cancelling feature, but it also means they are held to a much higher standard. If you want to enjoy the immersive benefits of noise cancellation, you want the sound to be more than just average. In this regard, we are happy to discover that the V203s do not disappoint.
Let's start with the noise cancelling. The feature is easy to activate with a simple flick of the switch on the left ear pad. Once activated, all distracting sounds are reduced to absolute minimum. Ambient noise like the bustle of the office, traffic, and plane engines will be unnoticeable so you won't be distracted from enjoying your music. With the V203s sound feature, the 85% noise reduction is certainly noticeable, and definitely competes with other top quality noise cancelling headphones. Unlike other headphones in its price range, the noise cancelling feature won't disappoint you.
With the silent backdrop of the noise cancelling feature, every other audio strength is heightened. The treble is crisp and clear while the bass is thunderous, and the mid-range is subtle but smooth. You get a full bodied sound in the perfect silent atmosphere.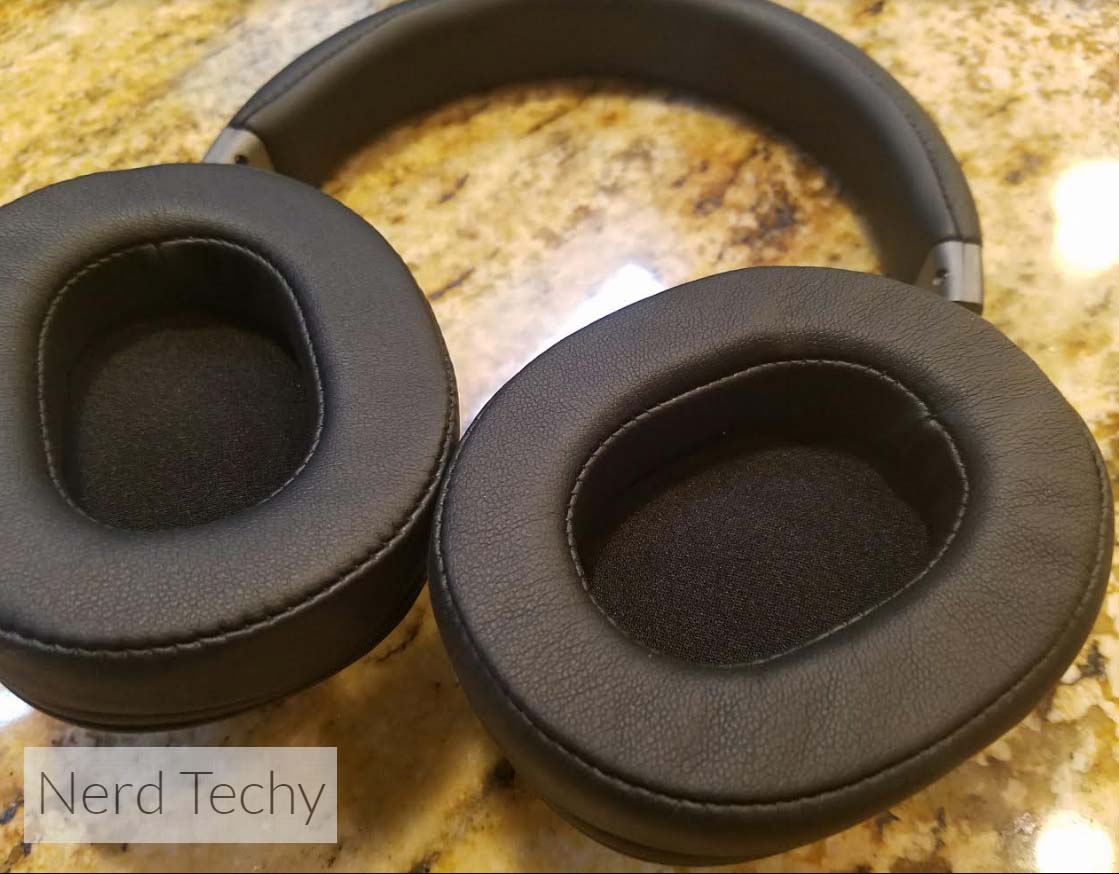 Comfort
Wireless headphones are ideal for users on the go, and that means you need the comfort level of your headphones to be able to keep up with your movements. You also need to make sure they will be comfortable the whole time you use them, even if that means a 9-hour bus ride. Thankfully, iDeaUSA did not sacrifice quality comfort in the design of the V203s.  
The whole headband is padded so there are no awkward sore spots that stand out. The leather that covers the foam on the headband and ear pads is soft and smooth feeling. This is especially nice against your face, and the material is high enough quality that it doesn't overheat against your skin. The foam in the ear pads is also very comfortable. It's soft enough so that you don't notice the headphones too much but firm enough that they aren't overly squished on your head.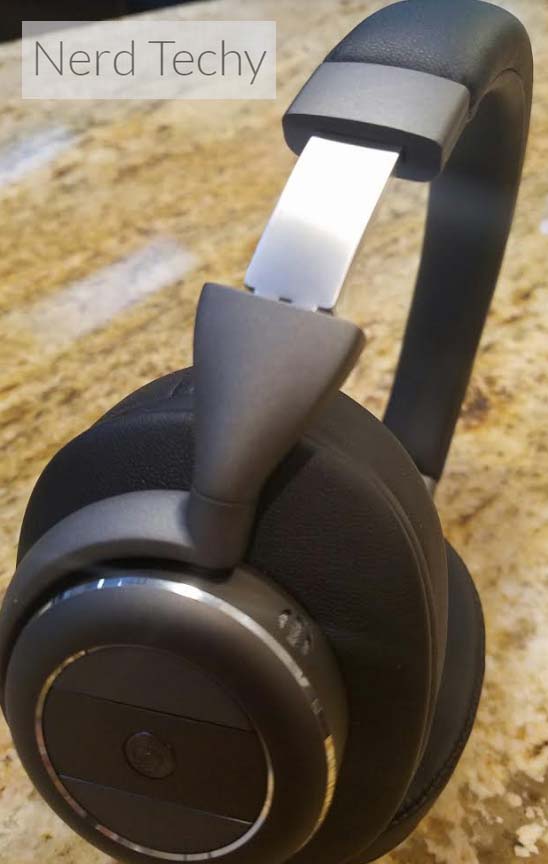 The size of the ear cups is also a huge component to their comfort. Most people prefer over-ear headphones to on-ear, and for good reason. Over-ear allows you to wear the headphones for longer periods of time without it putting unnecessary pressure on your ears. Based on the quality of the noise cancellation, it's very likely you'll get lost in your music and require comfort to really deliver for the long haul. The headband is adjustable and the ear pads are multi-directional. That way, even if the already high level of comfort needs some adjusting, the solution is an easy adjustment away.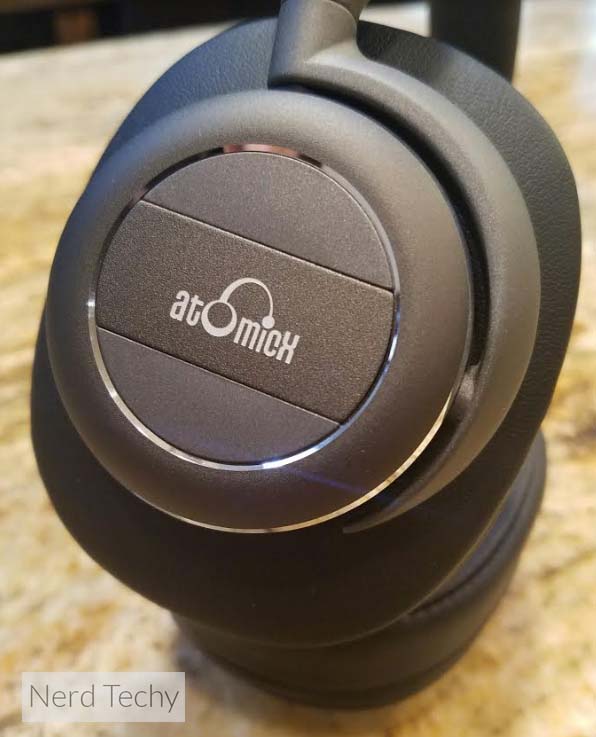 Functionality
The Active Noise Cancelling (ANC) technology is quite clearly the best function of the iDeaUSA V203s. As opposed to passive noise cancelling, ANC doesn't just limit ambient noise, it actively filters it out. A well designed noise cancelling headphone should provide you with the most immersive possible experience, and the V203s do just that. The noise cancellation feature is easy to activate, and once on, you are free to lose yourself in your music collection.
With such good noise cancelling and audio quality, you will find yourself wanting to take your music everywhere. iDeaUSA made this possible when they designed the V203s to be wireless. Not only does that mean you avoid all that cord nonsense, it also allows you to easily enjoy your music on the go. Simply connect to Bluetooth, make sure the headphones are charged up, and you're ready to go. Even you forget to charge the headphones, iDeaUSA put in a battery that lasts up to 16 hours on a single charge. If you've ever owned wireless headphones and forgot to charge them before it was too late, you will understand how important a good battery life is.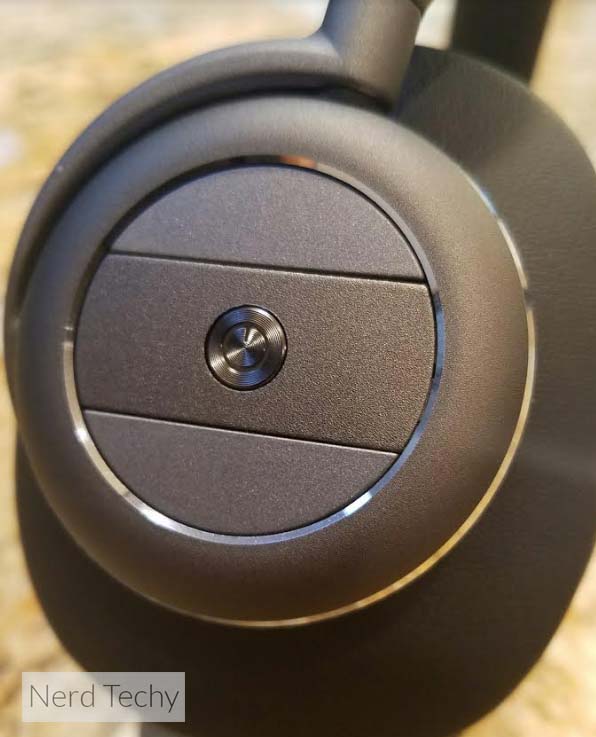 Value
There are a lot components and features that make the iDeaUSA V203 headphones such great value. The first is the quality of the noise cancellation, which boasts a full 85% noise reduction. To complement that, the V203s has excellent sound quality that creates a clear and immersive music experience. Even before you play your music, you're enjoying the comfort of quality materials and well thought out construction. Combined, these features give you everything you want out of a pair of noise cancelling headphones.
These are not just your everyday headphones, however. They are wireless, so you can use and transport your headphones with exceptional ease. The Bluetooth connectivity is simple to use and gives you access to all your favorite music. Despite all this, the price tag on the V203s managed to remain surprisingly low. These are high quality mid-range headphones with a budget price tag.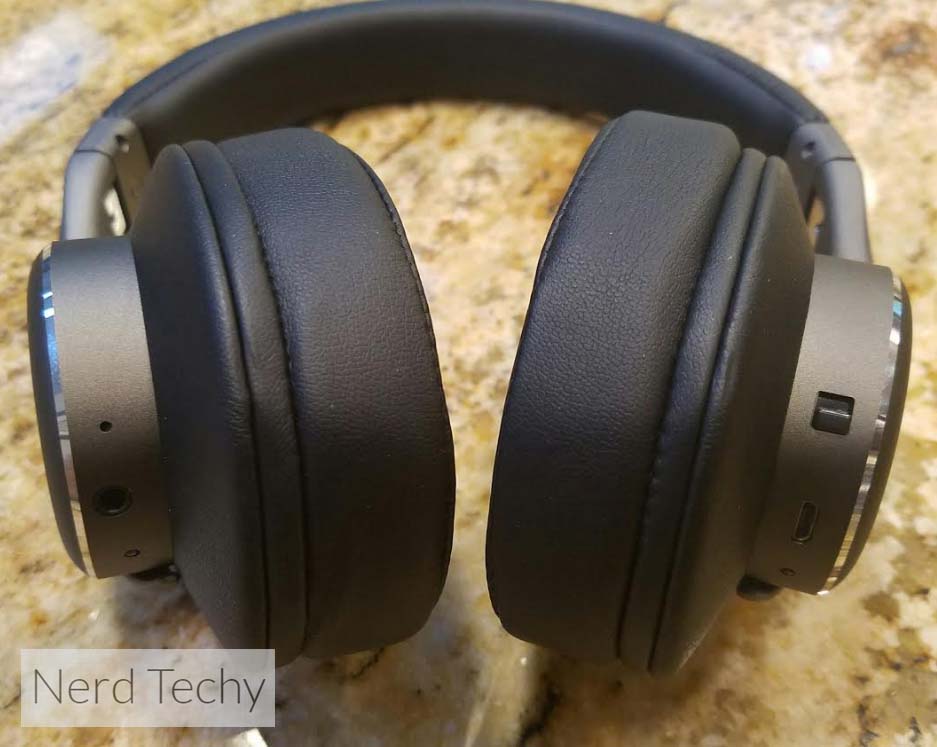 Final Words
Who should buy the iDeaUSA V203 Active Noise Cancelling Headphones? If you're an on the go individual who likes to immerse themselves into high quality sounding music, you definitely want to put these on your list. Even if you're an audiophile at heart but don't have the budget to fulfill your desires, the V203s are still a shockingly affordable set of headphones. It can be tough to find noise cancelling headphones that live up to people's expectations without draining their bank accounts, but these have ended that search.
Meet Derek, "TechGuru," a 34-year-old technology enthusiast with a deep passion for tech innovations. With extensive experience, he specializes in gaming hardware and software, and has expertise in gadgets, custom PCs, and audio.
Besides writing about tech and reviewing new products, Derek enjoys traveling, hiking, and photography. Committed to keeping up with the latest industry trends, he aims to guide readers in making informed tech decisions.