In April of 2012, Google released a concept video announcing their Glass platform. Prior to this date, the idea that we'd be constantly connected to the digital world was nothing more than a fantasy. But Google proved that we had the technology to make this a reality, even if that reality required us to wear an LCD screen on us at all times.
With Amazon's Alexa platform, you can remain connected, but not visually. Alexa relies on voice – something that comes naturally to all of us.
Alexa is already used in many home products. For example, the TCL Xess Smart Home Hub allows you to tap into the Alexa Framework to control all of the connected devices in your smart home. But today, we'll be looking at something that lets you bring the power of Alexa with you while you're out and about. The Onvocal OV Alexa Enabled Stereo Bluetooth headphones certainly look incredible on paper, but we had to try them for ourselves to find out if this is a revolutionary new way to interact with your digital world, or a gimmicky pair of earbuds that don't live up to the hype.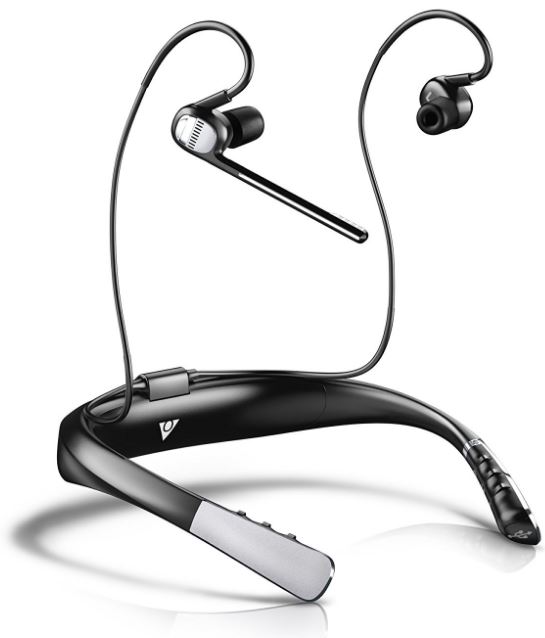 First Look
The first thing you'll notice is that the ONvocal Alexa Enabled Headphones are much more advanced looking than your standard Bluetooth earbuds. The actual earbuds themselves are no larger than your standard headphones, but the one on the right has a long microphone extended from it. Since this platform relies so heavily on the microphone, this is essential to ensure that you're heard correctly at all times.
Each earbud has a short cable that extends down to the neck holster. This is a small collarbone shaped device that rests comfortably on your neck, and controls the 'brains' of the earbuds. Before you put it on, this arrangement seems like it would be a little awkward. But once you put it on, all of the bulk just seems to disappear. The neck collar is barely noticeable, feeling as if you're wearing a simple necklace. And the fact that all of the hardware can be placed there means that the earbuds are much smaller than you're used to.
Compatibility
Although these earbuds are sold as Alexa devices, they're actually compatible with much more than that. They're designed to work out of the box with Siri and Google. The nice thing about this trio of services is that they can be made to work with almost every 'smart' device on the market. Chances are, you'll wind up using two of the three services. The fact that they give you a choice between Google and Siri means that you can use your standard smartphone assistant to access your calls, text messages, and other phone-tied data. Alexa excels in integration with other services, so you'll want to use that to access information online, or access multimedia.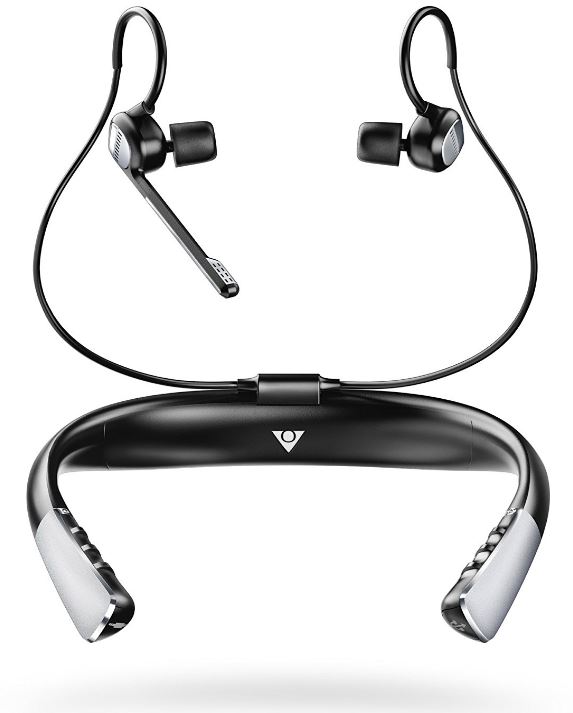 Functionality
The Onvocal headphones are surprisingly easy to use. The first thing you'll have to do is pair them with your phone. This process is the same as any other pair of Bluetooth headphones. You can play your music, as usual, by controlling your phone directly. Alternately, you can use any of the standard wake words. These are specific to the service you are using. For Alexa, you can start with "Amazon", "Alexa", or "Echo". For Google, you say "Ok Google" or "Hey Siri" for Siri.
Examples would be "Ok Google, play my running playlist." Or "Alexa, play my most recent audiobook." This is something you'll get used to very quickly. When these services first hit the market, there was a very specific list of keywords that you could use. Today, service providers have collected enough user information that speaking to the individual services can be done naturally. We tried requests including finding directions to a Chinese food restaurant, searching for mystery audiobooks, and finding a new Spotify playlist for studying.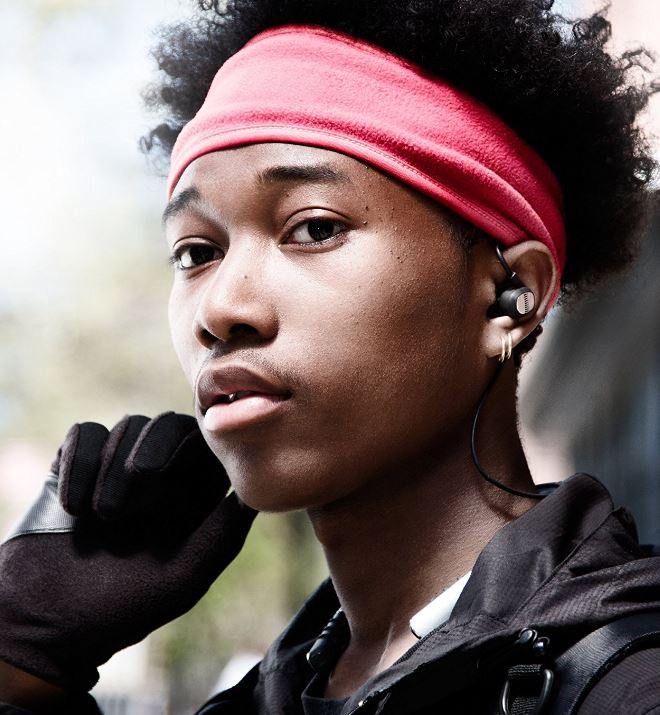 Microphone Quality
This is one of the biggest benefits of the headphones. There are many Bluetooth earbuds that have the ability to be used for hands free phone calls, but very few of them are perfect. Usually, we recommend buying a specific Bluetooth earpiece if that's your main objective, but this pair is different. Because voice is such an important part of the system, the microphone is incredible. We'd be happy to use these Bluetooth earbuds even for a long conversation. There are two reasons we were so impressed with it. The first is that it's an excellent directional microphone. This means that it picks up sounds from one location, while blocking out others. This is why it's extended towards your mouth. The end result is that the microphone picks up your voice very well, but you don't hear the noise of the external environment.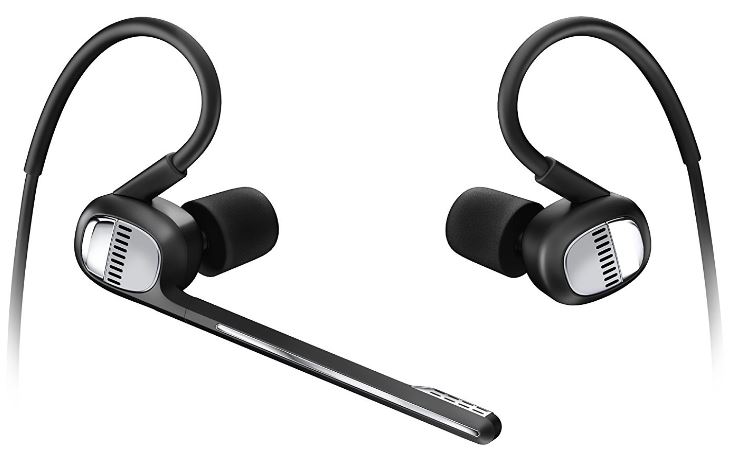 Sound Quality
This is one of the things you should know before you purchase any pair of headphones. Because these earbuds are designed to be used for a multitude of purposes, we had to be a little more critical than usual with them.
For music, we can safely say that they sound great. They are designed to be very neutral. They're a little bass heavy, but not too much. Vocals sound crisp and clear, and the treble was sharp and defined. If you're looking for a very specific sound, like the slamming bassline created by companies like Beats by Dre, then these might not be the headphones for you. But if you're looking for a great pair of headphones that produce a fun, energetic sound no matter what kind of music you're listening too, this is a great set.
As we mentioned, music isn't the only thing that these headphones are good at. The one thing we were concerned about was voice. Compared to a high quality audio file, the sound quality over the mobile network just isn't quite up to par. The end result is that many headphones play back these files literally, highlighting every flaw in the audio compression. Fortunately, there is an advanced audio processor in place that smooths out the audio a little bit. This means that voice isn't fatiguing, so you can enjoy long conversations without worry.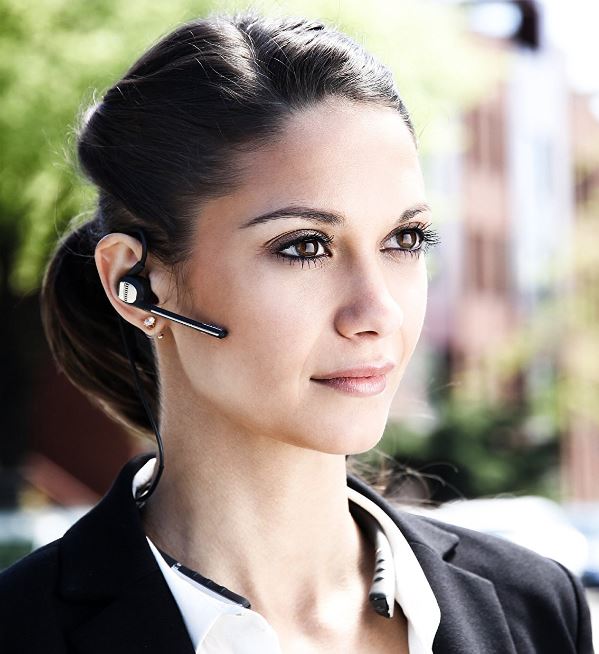 Noise Cancellation
We've seen a lot of noise cancellation systems, both active and passive. But we've never seen anything like this. A better word for it would be "noise management." This is because it doesn't just cancel out sound, but allow you to pick and choose what you hear. There are three basic settings.
The first is called "natural". In this mode, the headphones don't do anything beyond play back audio you feed through them. Cancellation mode, as you'd expect, uses the built in microphone to cancel out all environmental noise. But if you choose the "ambient" mode, an advanced algorithm decides what sound should be filtered. For a second or two, it will listen to your environment. Sounds like traffic, distant chatter, and the hum of the laundry machine will melt away. But if somebody near you starts talking, or a car honks its horn, you'll have this sound amplified so you'll never be totally out of touch with your environment.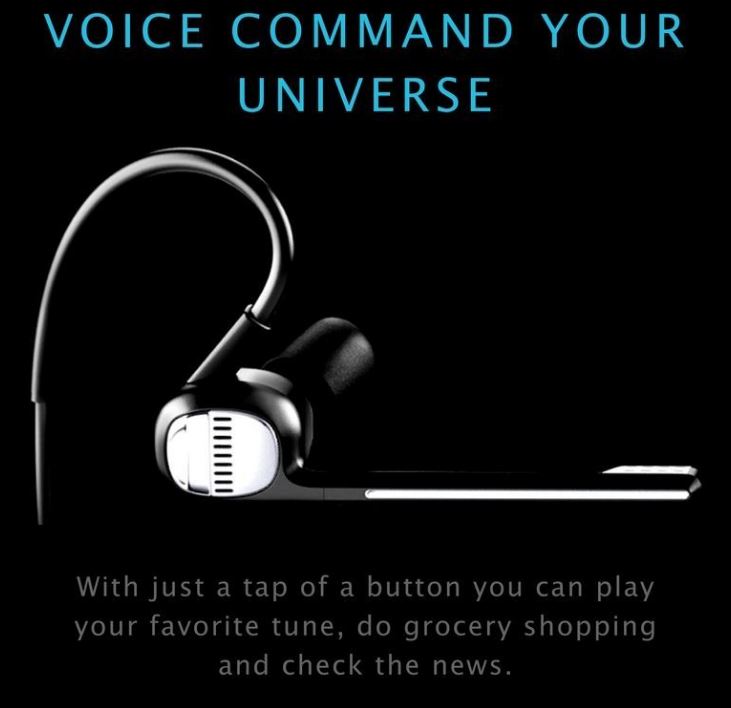 Disadvantages
If you're interested in getting connected to the world around you through Alexa, Google, and Siri, then you'll love these headphones. But if you don't think that this is something you'll be using a lot, then it's probably not a good buy. The neck collar makes them a little bulkier than your standard Bluetooth headphones. If portability is your main concern, there are better options out there.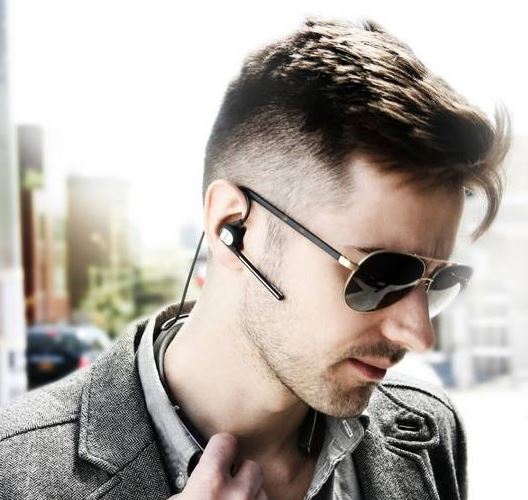 Final Verdict
If you're the type who's always wired in, these headphones can take away the aspect of isolation that comes with using Bluetooth headphones and replace it with an easy connection to the world around you. This comes both in the form of the sound management system, and of course the voice activated personal assistant. For once, it's nice to see a manufacturer who's tapping in to the established service providers instead of trying to force you into a proprietary system that may or may not function very well.
We were happy to see that even though these headphones do so much more than your typical pair of Bluetooth headphones, Onvocal didn't skimp on the core functionality – they sound great. The sound might not be for everyone, but it's blatantly inoffensive. They're the type of headphones that you can sit down and listen to for hour on end without ever getting bored of them.
If you're ready to see what the future of headphones has to offer, we highly recommend that you check out the ONvocal Alexa Enabled Bluetooth Headphones.