It's well-known that the ultimate home theater will feature a projector in place of a television, but this isn't nearly as common for gamers. One of the major drawbacks of projection technology is the fact that the response time is much higher. When the time between a video signal being received and the image being updated on the big screen increases, your maximum potential reaction time drops. For those of us who take their gaming seriously, this simply isn't acceptable.
There are very few projectors on the market geared towards gamers, but Optima would like to change all that. Their GT1080 Darbee Projector is designed to perform well regardless of whether you're gaming on a PC, a PlayStation, or an Xbox.
Wondering what makes this projector different from others? Want to know what to expect before you switch? In order to answer these questions, we decided to go hands-on.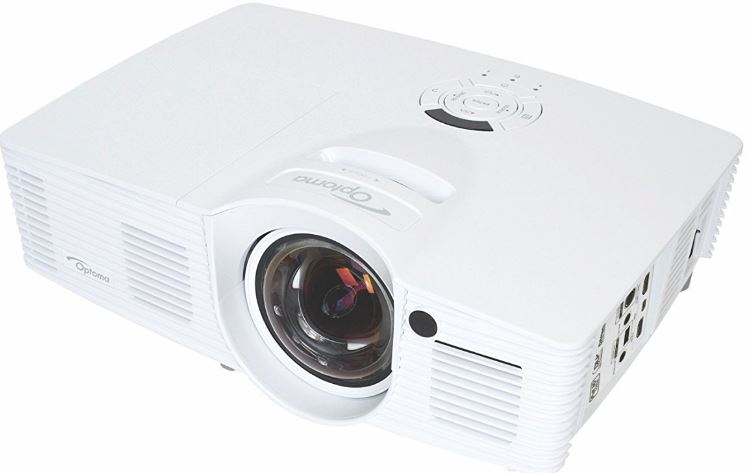 First Look
Optoma's GT1080 Darbee produces bright, high definition images with a lower than average response time. It's 3000 lumen lamp is much brighter than the average projector, and it's capable of producing large image sizes with only a short distance between the projector and your screen. This model is an upgrade over their previous best-selling gaming projector. The differences are, in many ways, minor. But they're certainly noticeable, which we warmly welcomed.

Connectivity
Before you buy any projector, the first thing you want to check is the ports. These will tell you what kinds of devices your projector can be used with, and let you know if you need any splitters, converters, or adapters to use your existing video sources.
HDMI is currently the most popular format, and Optoma provides you with two HDMI ports to get you started. Both of these ports support the latest version of HDCP used with 1080p content, so you'll be able to play back video from a Blu-Ray or other copyrighted video source.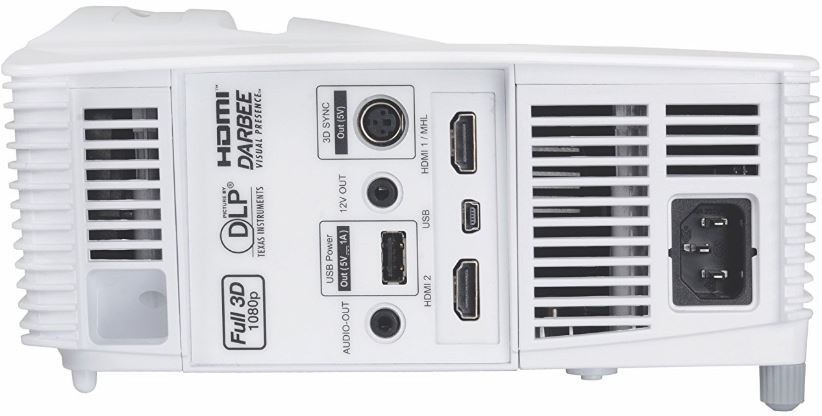 The first port also supports a technology called MHL. MHL is used by mobile devices to broadcast an HDMI signal over the USB port. This means that you can get an adapter for your smartphone that lets you connect to this MHL enabled port, and playback content or games from that device.
You're given two USB ports. The one between the HDMI ports is a mini-usb (not micro-usb) that can be used with the included adapter to connect external hard drives, flash drives, or other storage devices that you wish to load content off of. The second USB port is used only for power, allowing you to run TV streaming sticks such as a Chromecast.
Both active and passive 3D glasses are supported. If you're using active, you're provided with a 3D sync port that your hardware will require. There is also a 12V output to run automated screens, and an analog 3.5mm stereo output for your speakers.
Brightness
Typically, we recommend projectors that produce between 1000 lumens and 4000 lumens. This is a measure of how bright the bulb is. 1000 lumen screens are dim. The video can still look great, but only if you're using them in a dark room. 4000 lumen projectors can be used even in a brightly lit room.
At 3000 lumens, this projector is much brighter than most. No, you're not going to be using it outdoors in full daylight. But you can still comfortably use it in a room with windows and the lights on. It's not the brightest on the market. Despite being usable, you do get a better experience if you dim the lights and close the blinds. But you're not restricted to using it at any specific time, making this projector very versatile.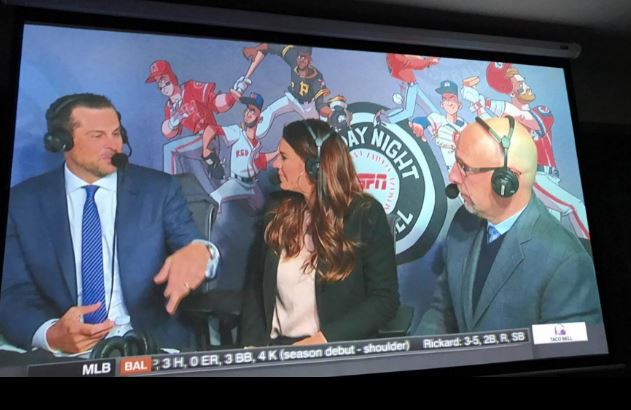 Resolution
For video buffs, we're pushing 4K a little more heavily. With so many 4K TVs on the market, you might think that this is a good way to go. But for gamers, 1080p is still the best choice.
Almost all modern game consoles are Full HD. PC gamers can enjoy 4K content, but only at reduced frame rates and with extremely powerful hardware.
Contrast & Color
Resolution is often one of the main selling points of televisions and projectors, but it really is just a small facet of what makes the video they produce "good" or "bad". The color, tone, and clarity of an image are all extremely important. However, this is much more subjective and hard to measure. Additionally, what looks good for one particular game might not suit another.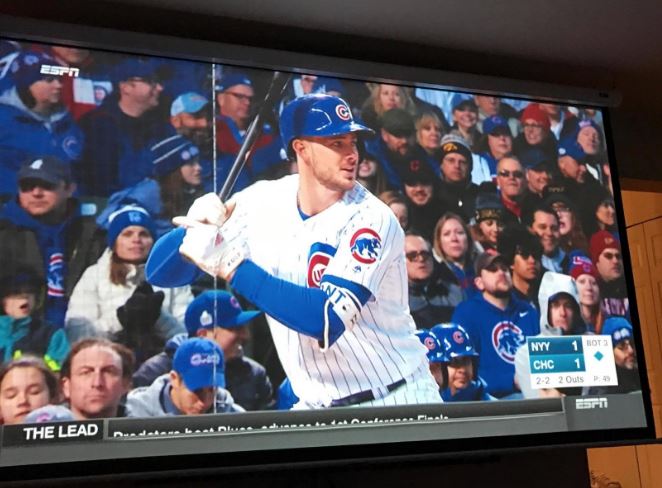 Additionally, these two features somewhat contradict each other. High contrast requires a lot of separation between the darkest blacks and the brightest whites. To achieve extremely high contrast, the colors have to be slightly misrepresented in order to separate them. If you want perfect color reproduction, some video sources will look a little washed out.
Optoma has a creative solution for this problem. They offer you two different video modes. Reference display mode gives you the most true-to-live video. It perfectly represents the REC.709 HDTV color space. This means that colors are presented exactly the way they should be naturally. Rec.709 is ideal for games like first person shooters, adventure games, or anything that requires a lot of attention to detail. We'd also recommend this mode if you're watching movies. Movies are already heavily edited, but reference display mode ensures that you see your films exactly the way that the producers intended them to be seen.
You've also got a high contrast mode that creates a 28,000:1 contrast ration. This means that the bright white pixels are 28,000 times brighter than a black pixel. This mode looks amazing for horror games, as well as anything that has a cinematic feel to it. For example, we found that the latest Doom and Fallout games looked great in high contrast mode.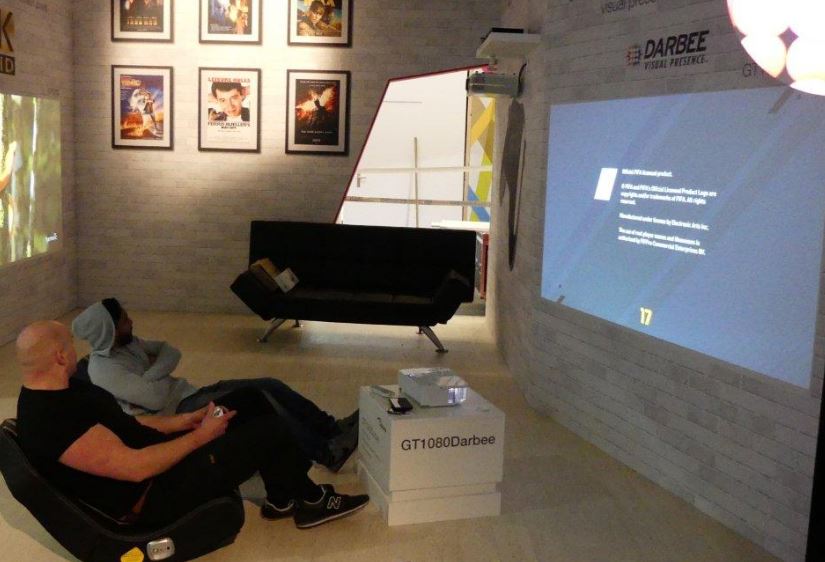 Projection Technology
This projector uses dual layer projection. What this means is that there are three LCD displays inside. Each of them are monochrome, representing the red, green, and blue components that make up a color display. DLP is, technically, an older display technology. However, there are advantages to this. First off, there is less light loss through the displays. Since the light produced is spread over the visible image, dimmer displays look poor on large screen sizes. Thanks to DLP technology, you're able to have a perfectly watchable 200 inch screen, provided that you have the wall space.
DLP also allows Optoma to use advanced optics to create a short throw projector. The throw ratio is .49. This means that if you are 0.49 meters away from the wall, your screen will measure 1 meter corner to corner. If you place the projector on a coffee table four feet from the wall, you'll get a 100 inch screen.
The lamp used has an advertised lamp life of up to 10,000 hours. In reality, it might be a little less than that. In order to get 10,000 hours, you need to put the projector in eco mode. Eco mode dims the bulb, creating a longer life.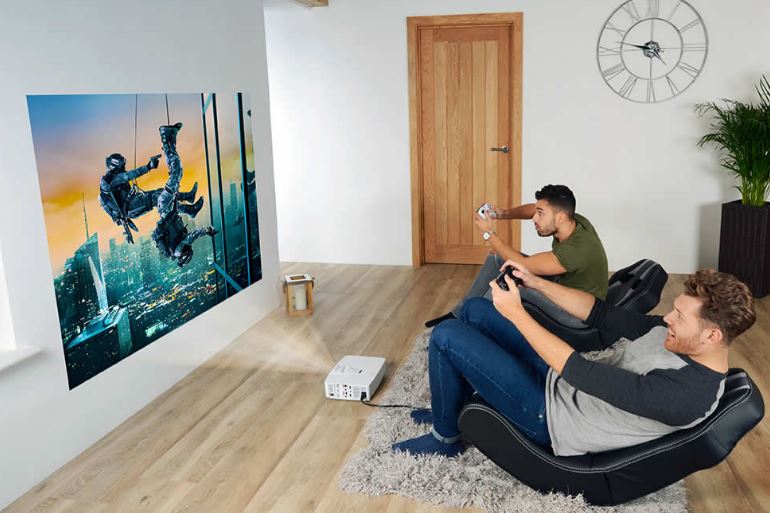 If you're always using it in the brightest room, you'll want to have the projector on maximum brightness. This will give you a 5000 hour lamp life. If you turn it down half way, you'll get 8000 hours. In our test, we found that somewhere in between looked fantastic. For most users, you should expect about 6000 hours of use before you consider replacing the bulb.
Disadvantages
The one disadvantage to this projector is the response time. At 16 milliseconds, there is still a little extra lag when compared to high end gaming monitors. Most projectors are around 25 milliseconds or more. But some displays can be as low as 2 milliseconds. If you're a very serious gamer, this could be a problem for you. But for most users, this won't make a huge difference.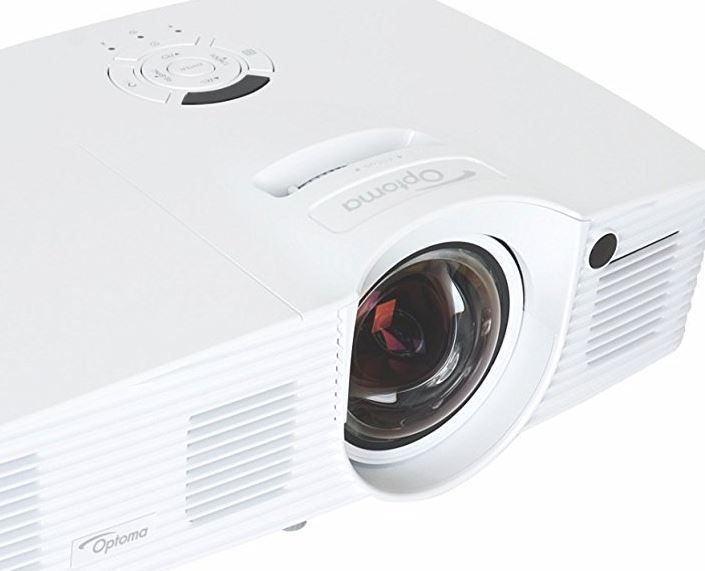 Final Verdict
If you're looking for a projector to game on, the Optoma GT1080 Darbee would be our first pick. The color and detail is simply incredible, creating lush, rich environments on a screen bigger than almost any TV available. The short throw allows it to be used in almost any room. You don't have to have a huge theater room specially designed for it. Just chuck it on your coffee table, plug it in, and enjoy a gaming experience that all your friends will be jealous of.
If you're new to projection technology, you might think that you can simply shoot the image on your wall and call it a day. Yes, technically this will work. However, this isn't the best way to get the most from your projector. If you're considering this model, the fact that it has amazing color reproduction is probably a selling point for you. But in order to take advantage of this, you really need a proper color-calibrated screen. We show you everything you need to know about these screens in our roundup of the best home theater projector screens, so check out this guide if you're thinking of buying this projector.
Meet Derek, "TechGuru," a 34-year-old technology enthusiast with a deep passion for tech innovations. With extensive experience, he specializes in gaming hardware and software, and has expertise in gadgets, custom PCs, and audio.
Besides writing about tech and reviewing new products, Derek enjoys traveling, hiking, and photography. Committed to keeping up with the latest industry trends, he aims to guide readers in making informed tech decisions.