There are thousands of cameras available to choose from, but only very few cater to a specific kind of lifestyle. Panasonic has come out with their latest camera, adding another one to their Lumix edition series. It's made with the adventure-hungry people in mind who want an amazing shot each and every time.
We live in a world where people are always looking for a photo opportunity, whether it be a quick snap of food, or a picturesque view, everything is now visually documented. The problem arises if you're going on a rugged adventure outdoors or on vacation.
The Panasonic DMC-TS30A Lumix is the newest addition to the tough cameras series that features great performance, quality, and endurance through rugged use. It's the perfect travel companion that'll allow you to capture unforgettable moments in crisp detail.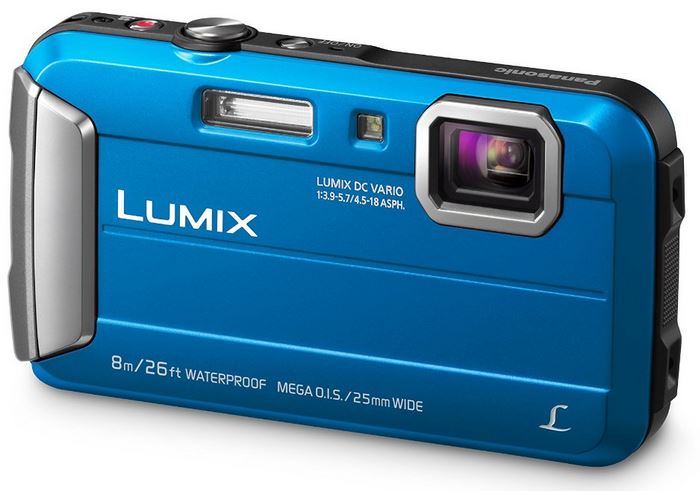 For Beginners
The Panasonic Lumix series has always been known as being incredibly user-friendly, this hasn't changed a bit. This point-and-shoot camera is straightforward and there aren't a lot of tricks to be learned to be able to use it effectively. There's a range of automatic functions that can offer support when you don't have enough time to prepare for the perfect shot.
There's a total of 12 filter effects that will enhance any place, person, or thing that you are trying to take a photo of.
Perfect For Underwater
This is a great investment for divers and snorkelers because of the advanced torchlight function and the advanced underwater mode. Both features are helpful when capturing images below the surface in both fresh or saltwater, up to 26 feet deep. The torch illuminates whatever subject in a dark underwater scene, allowing you to record stunning videos to show your friends and family what you're seeing while you dive down.

Traveler's Advantage
Adventure seekers will eat this one up because of the following exciting specs. Camping, diving, skiing, or mountain climbing – all these activities can be enjoyed with the DMC-TS30A Lumix because of it's rugged ability.
Shockproof up to 5 ft.
Submersible up to 26 ft.
Dust-proof.
Freeze-proof down to 14 degrees Fahrenheit.
Screen
Panasonic's DMC-TS30A is equipped with a 16.1 MP 1/2.3" CCD sensor. It can capture images with above superior quality, offering a high resolution up to 230,000 pixels. You can view your photos or videos clearly on the one inch display screen.
Images and Videos
Photographs can have a maximum resolution of 16.1 megapixels, and are saved in a JPEG format. Videos are shot and recorded in MP4 format for the best clarity and compatibility possible. You can shoot videos in either standard resolution at 640 x 480p or in high definition at 1280 x 720p.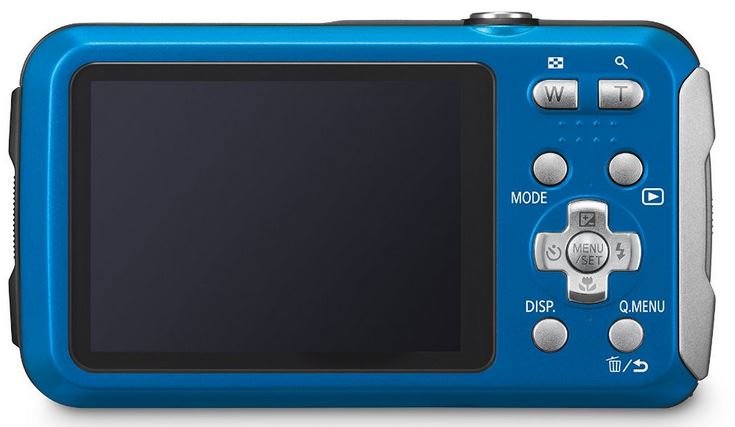 Color Schemes
One of the changes from it's predecessor, the Lumix TS25, is the updated color scheme. Panasonic has now completely dropped the color white from the options. What's remained to be available are the colors blue, red, and black. Although there aren't an abundance of color options to choose from, the three different to choose from are great selections.
Creative Control
On playback mode, you're able to turn an ordinary situation into an amazing one by capturing magnificent images with creative control. These include High Key, Low Key, Expressive, Sepia, Impressive Art, Cross Process, High Dynamic, Dynamic Monochrome, One Point Color, Toy Effect, and Miniature Effect. These can give a new and excellent touch to the dull photo you once had to settle with.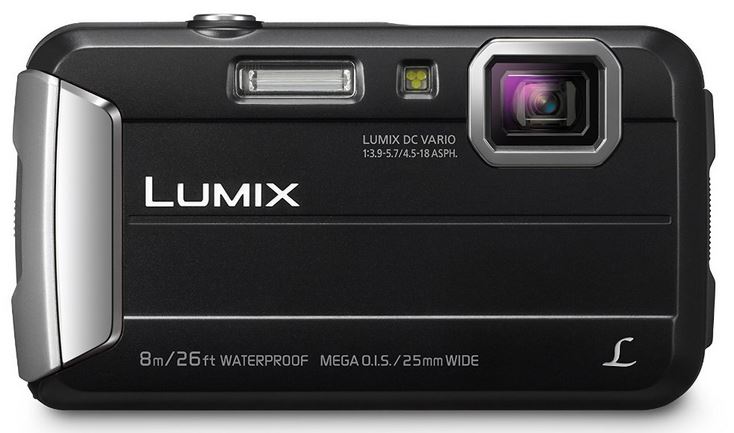 Optical Image Stabilizer
Shaky hands? No problem. The Mega OIS (Optical Image Stabilizer) will automatically correct any blurring that's caused by an unstable hand. Even the slightest movement can be detected quickly by the frequency of 4,000 times per second. This produces a clear image for those who might not have the ability to keep their hands completely still when snapping photos.
Time Lapse Shooting
Position the camera on a subject and a series of successive photos can be combined to make an impressive time-lapse video. This is the perfect feature for those who want to create a frame by frame timed image that will automatically shoot at set time intervals throughout the day. Ideal for capturing slow moving scenes like sunrises and sunsets.
Memory
There's a built-in memory size of 220 megabytes – any additional data needed will automatically be used when the camera's SD card has been filled. This internal space is enough for about 34 images, and should be kept as an emergency reserve space for when your memory card fills up too quick or unexpectedly.
Video Recording
With just a simple push of an independent motion picture button, you can start recording an MP4 HD video. The switch from video to a photo is just as easy.
Creative Panorama
Take photos and overlay vertical or horizontal images without any issues. You can also add filters from creative controls.
Detailed Look at the Features
HD video of 1280 x 720 pixels shot at 30fps.
Instant creativity with built-in effects.
Creative Retouch.
Capture stills in and out of the water.
Waterproof up to 8 meters or roughly 26 feet.
Weight: 144 grams including the battery.
16.1 Megapixel resolution.
Zoom 4.00x.
25mm ultra wide lens.
Dimensions: 4.1 x 2.3 x 0.88 inches.
Time lapse shot mode.
Creative Panorama.
Freeze-proof, shockproof and waterproof.
Comes in black, blue, or red.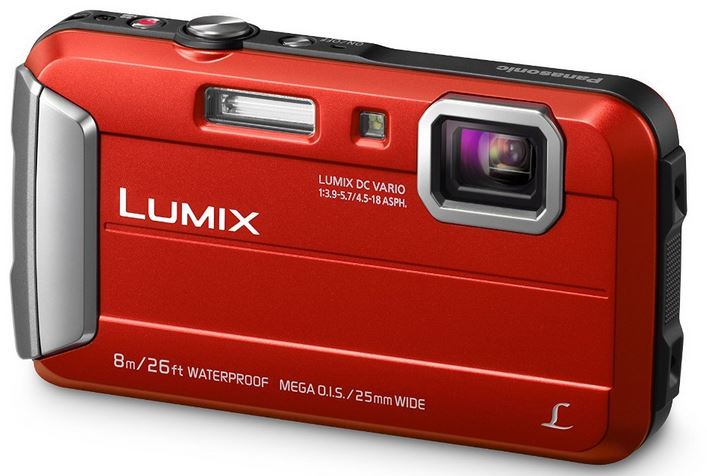 Availability and Price
Panasonic just recently released the DMC-TS30A LUMIX Active Lifestyle Tough Camera in the US for a really good price of $146.
The Verdict
Is this the camera for you? It's a great choice if you're the type of person who goes on thrilling adventures through the outdoors in all sorts of conditions. It's a no-brainer if you're a diver or a snorkeler, since it's waterproof up to 26 feet, you can take it with you pretty much anywhere you find yourself.
About Lumix
Lumix is a brand of digital cameras manufactured by Panasonic. The brand was started in 2001 with a simple compact digital camera. Different camera models from Lumix include both point-and-shoot as well as Digital SLRs.