If you're a serious gamer, then chances are you've already heard or possibly even own the Turtle Beach Stealth 500x headset. However, you may not have heard of the Turtle Beach Ear Force Elite 800X just yet. During the most recent International Consumer Electronic Show, Turtle Beach has announced the release of yet another high-end wireless gaming headset that they're calling The Elite 800X.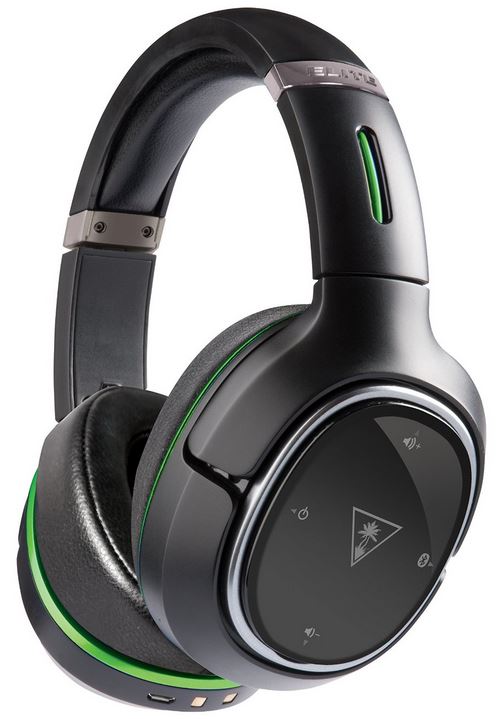 Introduction
There's just no stopping Turtle Beach when it comes to headsets compatible with Xbox One. The Ear Force Elite 800X Wireless Gaming Headset proves just how dedicated the team is to getting better every chance they get. It has all of the features that the Stealth 500X has, but more.
What are the added features? This headset is their first ever with an active noise cancellation. It also has an impressive, invisible boom-less microphone. Let's dive in and see what it really has to offer.
Best Gaming Headset?
According to different surveys done specifically to gamers, Turtle Beach always comes on the top when it comes to the best headset for Xbox One. Last year, the Stealth 500X truly did not disappoint – it's sure that the Elite 800X will live up to it's high expectations.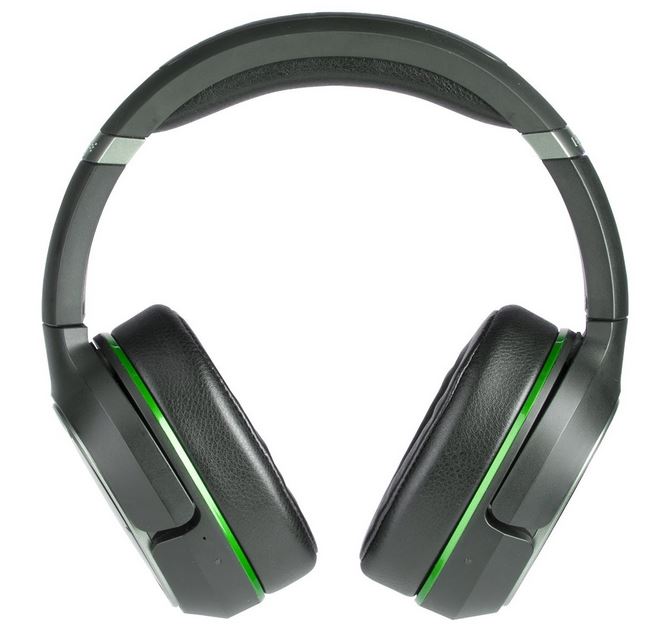 Features
As mentioned earlier, this headset carries the same features as the Stealth 500x, and then some. This means the headset is still 100% wireless (including the charger) and it's a DTS headphone that offers 7.1 channel surround sound for lifelike gaming and in-depth entertainment.
As an added bonus, if you decide to invest in the 800X, you have the option to register Turtle Beach's Elite Membership Program. This program gives users get access to different benefits and even some free clothing. Basically, just an added perk!
Specifications
The Turtle Beach Ear Force Elite 800X is completely wireless and compatible with the Xbox One. DTS headphone: X 7.1 surround sound will create three dimensional, 360 degree sound stage with spatial accuracy. Perfect for enjoying your favorite video game, watching a new movie, or just listening to your favorite tunes.
Enhanced Surround Sound
The Turtle Beach genre-based presets with the DTS surround sound will take you to a whole new level of gaming, music, and movies. It seems to bring dull and unimpressive sound to life and improve the overall enjoyment of your entertainment.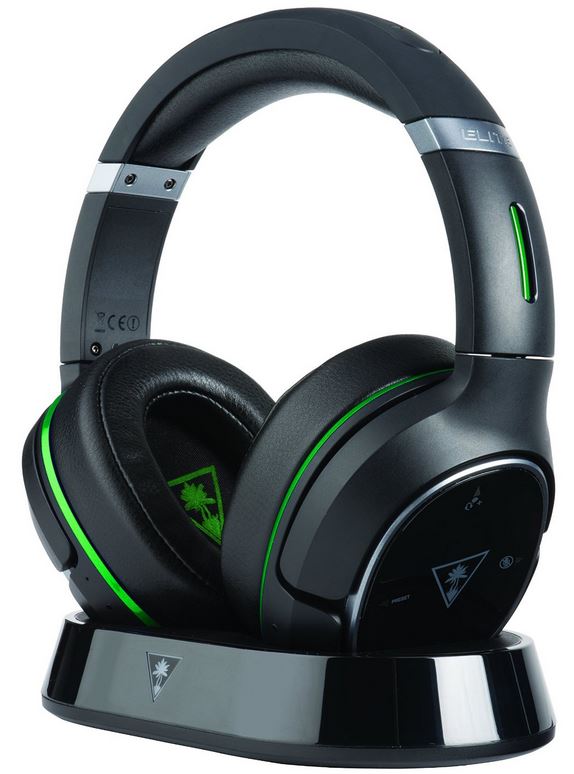 No More Distractions
The noise cancellation feature will get rid of any unwanted distractions. This works for both the console and your mobile device. Whether you're in the comfort of your own home, or at the gym, you can still listen to the 800X without any grey noise to interrupt you.
Where's the Mic?
You might be wondering where the microphone tip is. This headset has not just one, but two! There's a dual hidden microphone that ensures you're always heard – regardless of your surroundings.
Text or Calls
Afraid to miss your calls or text messages while you're deep into your game? No problem! You can pair your phone so that you can hear alerts while gaming. You can even take calls during a game if you'd like.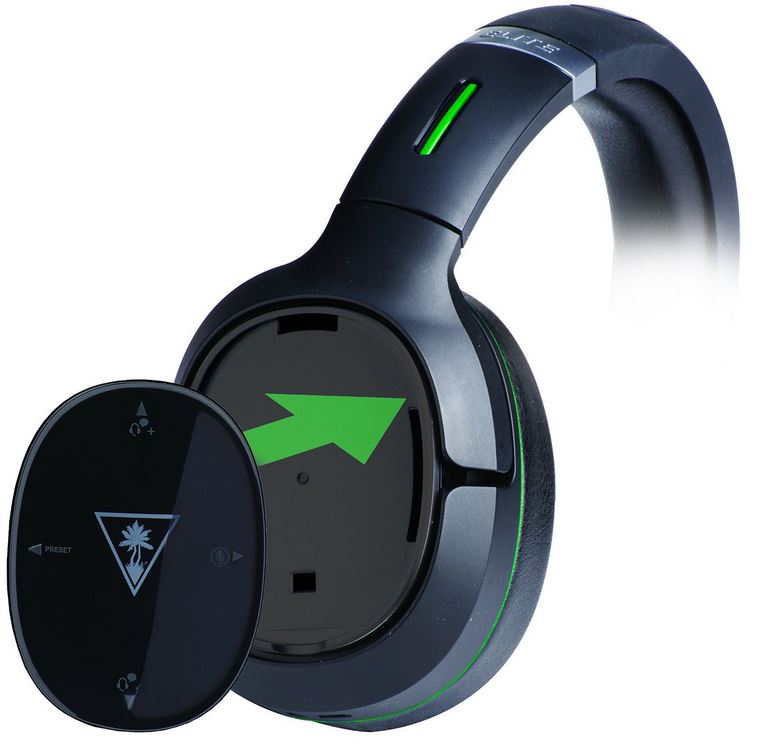 Magnetic Stand
The headset includes a sleek looking magnetic stand that is conveniently wireless. It keeps it in the most ideal position while not in use.
Swap Audio
Users are happy to be able to swap audio anytime by downloading the companion Ear Force Audio Hub App. You can access this from your mobile or tablet, and it's completely free of charge.
Battery
Turtle Beach promises an internal, long-lasting rechargeable battery. It's said to last up to ten hours on a single charge, so you shouldn't have any unexpected power losses – just keep it charged and you're good to go.
Bluetooth
There's also a Bluetooth feature that'll allow you to connect to your mobile device with ease. It pairs with any Bluetooth enabled device so connectivity is possible without the mess of wires and cables.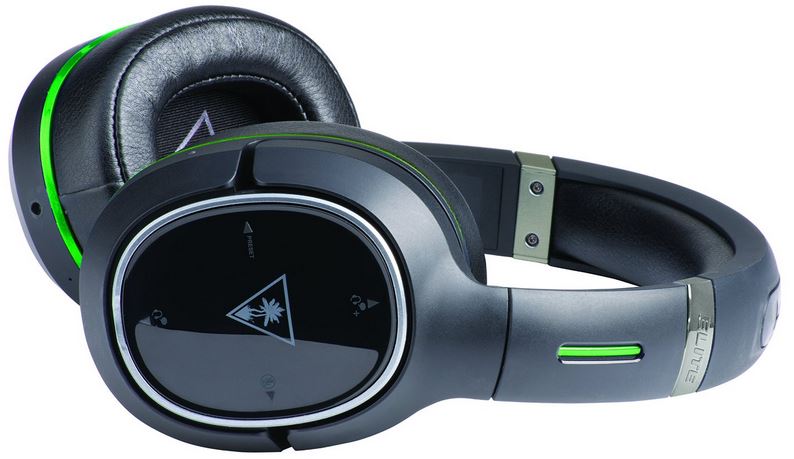 Set Up
No need to be a professional to be able to set up the Ear Force Elite 800X. There are no cables or adapters involved – just wireless capabilities that allows you to use them at home or on the move. For charging, just set it on top of the magnetic charging stand, and it will be ready the next time you take them with you.
Members Only Perks
Supreme performance equates to ultimate benefits! Turtle Beach was feeling extra generous when they decided to reward users of their products with a membership to their Elite Program. Here are just some of the perks:
Elite T-shirt or hoodie, redeemable by mail.
Two free sets of speaker plates, also redeemable by mail.
Two year (currently one year) extended warranty for Elite products.
Be the first to access Turtle Beach news and products.
Exclusive discounts to products from Turtle Beach and selected products from partner websites.
Release Date and Price
Turtle Beach announced that their target release date is on May 22, 2015. If you're as excited as we are about the Ear Force Elite 800X, you can pre-order at Amazon. The price for the headset including the wireless charger will be around $280 to $300, depending on the retailer.
Our Verdict
Turtle Beach clearly knows what they're doing and have mastered the art of producing fantastic wireless gaming headsets. The Ear Force Elite 800X is well worth the initial investment. It's clearly built with gamers in mind, and loaded with high end features that offer performance improvements over the 500X. Not to mention, you can be part of the Turtle Beach Elite Membership program too.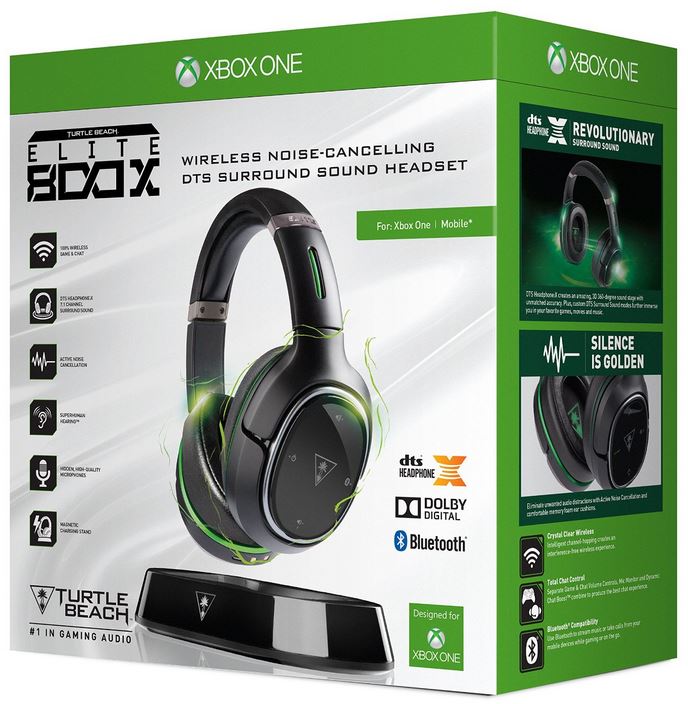 Who wouldn't be happy with the perks that come along with the purchase of the Ear Force Elite 800X? Not only do you get a two year guaranteed extended warranty, you can also get special discount on products, a membership card, a free hoodie, and access to member only events. The headset's features are unrivaled and the price is very reasonable.
About Turtle Beach
Turtle Beach is a manufacturer of headsets and sound cards headquartered in Valhalla, New York. The company was founded in 1975 and merged with the company Voyetra in 1995. They now have an extensive line of headsets for current and previous consoles. Some of the gaming consoles they designed for are Xbox One, Xbox 360, Nintendo, Playstation 3 and 4.
What's Next?
Turtle Beach is also set to release two more upgraded versions of Xbox One headsets in the following months. The company is calling it The XO SEVEN Pro and the XO FOUR Stealth. The XO SEVEN pro's main feature is the "Superhuman Hearing". It allows soft sounds to be heard easily. While the XO FOUR Stealth has a new ear force headset audio controller. Stay tuned because we plan on reviewing those shortly, as well.
Meet Derek, "TechGuru," a 34-year-old technology enthusiast with a deep passion for tech innovations. With extensive experience, he specializes in gaming hardware and software, and has expertise in gadgets, custom PCs, and audio.
Besides writing about tech and reviewing new products, Derek enjoys traveling, hiking, and photography. Committed to keeping up with the latest industry trends, he aims to guide readers in making informed tech decisions.