Considering the amount of media that's available to us nowadays, it can be a real challenge finding the right gear to get the best viewing or listening experience. Whether you prefer to watch movies or TV shows on a smartphone or tablet and need a screen with stunning resolution, or want to listen to music with crystal clear sound wherever you are, you'll definitely want to be sure that your portable equipment can deliver where it counts.
This is especially important when it comes to portable audio gear. For example, a good pair of headphones doesn't just mean great sound quality. Of course, good sound is definitely important, but there are a variety of other factors at play that can make or break it. The design, comfort, battery life, special features and overall usability are all worth taking into account when looking at headphones, mainly because each of these things can significantly impact your experience.
For example, a pair of headphones might have outstanding sound but also have a battery that drains quickly, which can be a real problem for travelers or those who plan on listening for a long time. Or maybe the headphones are great overall, but get uncomfortable to wear after a few hours. It isn't necessarily easy to find the perfect blend of comfort, quality and value in a pair of headphones, but luckily there are dozens on the market that come pretty close.
The newly released Paww Wave Sound 3's are a fully wireless, over-the-ear pair of headphones designed for travelers, music enthusiasts, or those who may just want a high-quality listening option. We took a comprehensive look at them, and checked out the design, sound quality and overall usability to see if they can really stand out among other similar models available.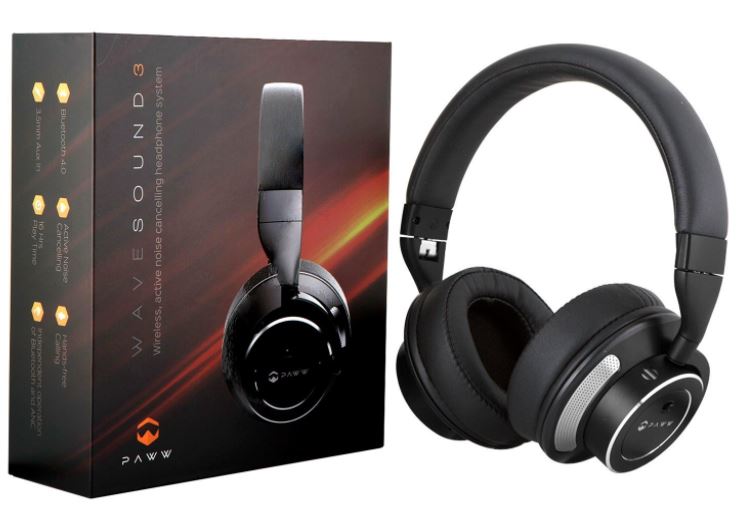 Design and Comfort
The Paww WaveSound 3's are a larger over-the-ear style, noise-cancelling headphones that are a little on the bulky side, but are still incredibly comfortable. They measure in at 7 x 3.1 x 7.9 inches and weigh less than a pound at only 12.8 ounces. In addition, they come in white or black color schemes. Each option could easily be matched to a number of styles, and we didn't find ourselves wanting louder colors like red or blue.
On both the left and right earpieces you'll find the controls and features in plain view. The left earpiece is home to the Active Noise-Canceling button but it wasn't clearly labeled. All you'll see is the ANC button itself, the Micro USB Charging Port, the ANC indicator light and the Paww logo in silver.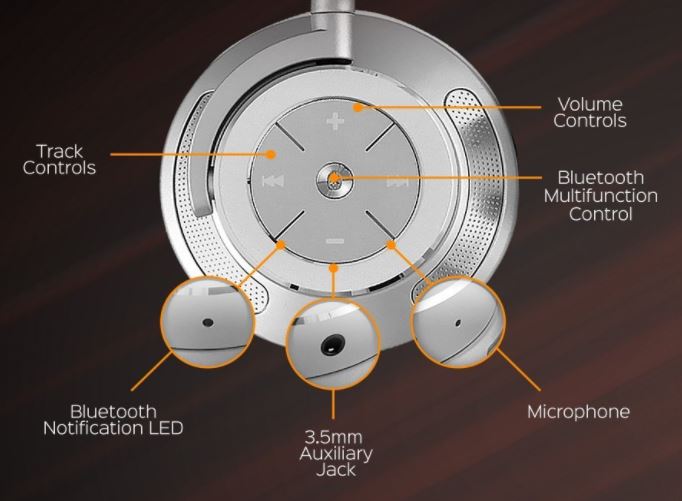 However, on the right earpiece you'll find much more. There are track controls, a Bluetooth multi-function control, volume controls, as well as an LED indicator light, a 3.5mm AUX jack and a microphone. It seemed like a bit much to have on one side, and we felt that some of the controls could have been distributed more evenly to the left earpiece. Still, after a few minutes it was pretty easy to remember where everything was located.
Overall, we found the Paww WaveSound 3's to be comfortable with enough adjustability that we could find always find a good fit. The headband has a soft, leather cushion and the earpieces both have very thick cushions that made them feel comfy and easy to wear for long periods of time.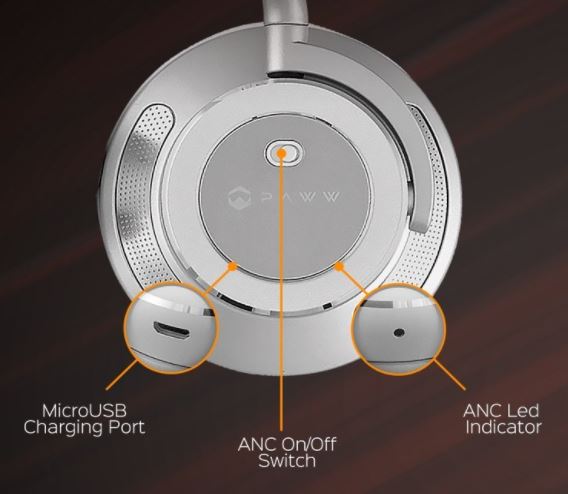 Wired or Wireless Capabilities
The Paww WaveSound 3 Headphones can be used either wirelessly or with the included 3.5mm AUX wire. At first this doesn't seem like that important of a feature, but considering that they're rechargeable, the ability to use them as a wired device means that you can continue listening even when the built-in battery dies. All you have to do is plug the included 3.5mm wire into the AUX jack and you're ready to go.
However, they're also fully compatible with Bluetooth 4.0, and can be connected to a smartphone or tablet by pushing the multi-function Bluetooth button. The wireless freedom that the Bluetooth offers is excellent. With an advertised range of 33 feet, we found this estimate to be quite accurate. Even in areas with obstructions in the way, we were still able to achieve a no-delay transmission from 25-30 feet. Once you go beyond this range, you'll immediately know because of the lag or distortion in the audio.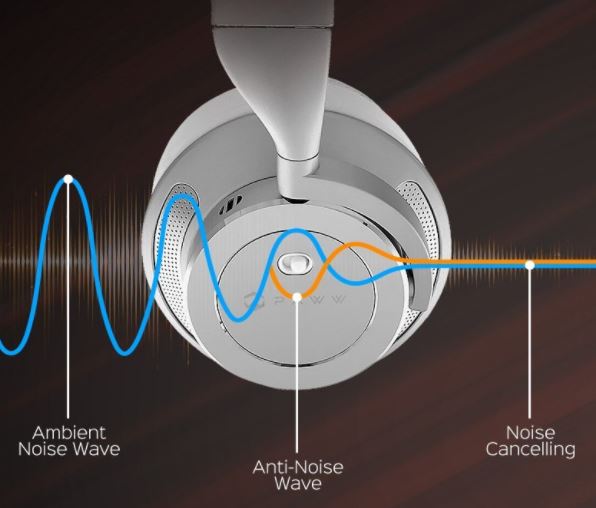 Active Noise Cancelling
The most impressive feature is the Active Noise Canceling function. Active Noise Canceling is a relatively new feature in many wireless headphones that enables you to effectively cancel out background noise while listening to music. The Paww WaveSound 3 Headphones can block out up to 23 dB of ambient noise when the ANC switch is turned on, giving you a fully-immersive, private listening experience.
When we tested it out, we found that most background noise was blocked, but it really depended on the volume and how close we were to the noise. We could still vaguely make out passing cars if we were outside, but indoors, voices and low music in the room were completely blocked out. You'll be able to use the ANC feature to block out cabin noise on planes or on trains, and to drown out low ambient noise while walking around in quiet areas. After testing it out, we felt that it was an incredibly useful feature for those looking for a private, peaceful listening experience.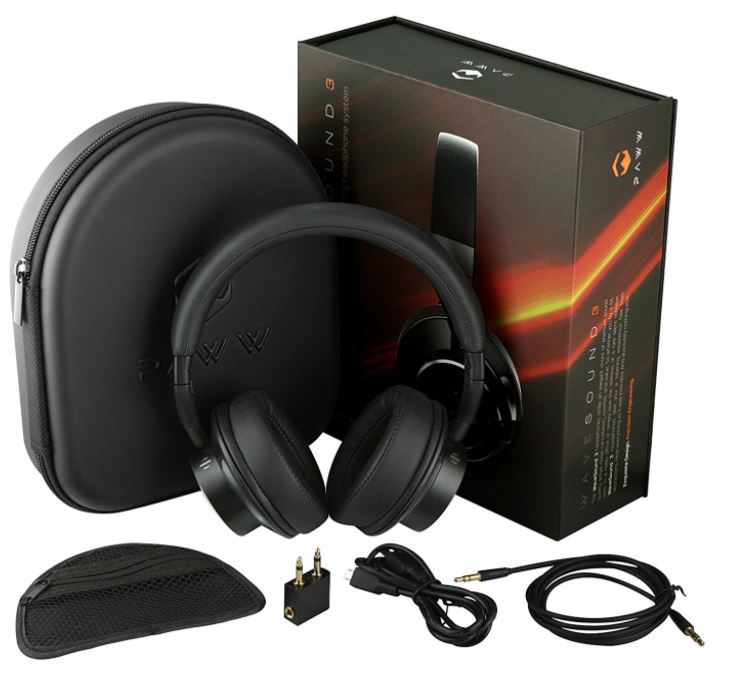 Accessories
The Paww Wavesound 3's come with a variety of accessories that make them much more portable and easy to use in a variety of settings. First and foremost, they came with a very sturdy travel case. The case is zippered, has a hard shell and can carry them once they're folded up. You won't want to let the case get crushed by luggage or knocked around too much, but for keeping them safe in a backpack or free from dust, it certainly does the job.
You'll also get an "airline adapter" for use on planes. It's a nice addition that brings an added layer of compatibility, in case you need it. Lastly, you'll get the USB charging cable, the 3.5mm AUX cable as well as a small zippered pouch to store accessories in.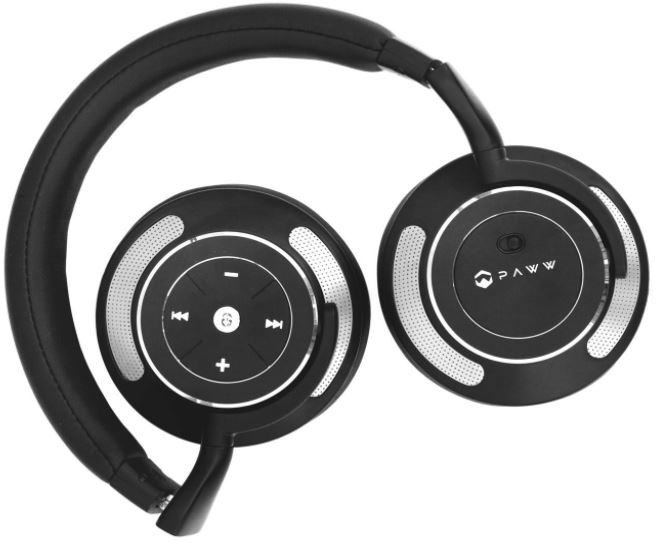 Charging and Battery
The Paww WaveSound 3 Headphones have an incredible battery life. From a single 3-4 hour charge, they'll last you up to 16 hours. We found this to be quite accurate This makes them perfect for long plane rides where recharging may not be an option. However, they don't require any kind of special charger; you can recharge them with the included micro USB cable.
While there's no visual low battery indicator, there's an audible notification when you need to charge them up. It's actually quite annoying. Right in the middle of your song, if the battery is low, every 60 seconds or so, you'll hear an annoying ladies voice say "battery level low". Yeah, it's nice to know, but they could have picked a more pleasing way to notify you.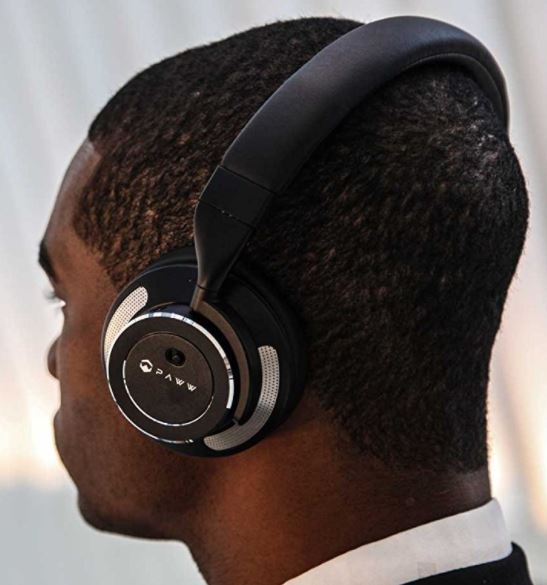 Sound Quality
The Paww WaveSound 3 Headphones yield some really impressive sound quality, especially considering their price. Each earpiece contains a 40mm Neodymium driver. When combined with the ANC feature, this yielded crystal-clear sound with an impressive dynamic range. The bass was heavy, thumping and appropriate for a pair of headphones this size, and the mids and trebles were also sharp, punchy and powerful.
At times we noticed that the bass was a little bit overpowered by the mids, but the sound wasn't so uneven that it drastically affected the overall listening experience. Also, with the ANC feature turned on, the sound quality was even better, more private, and full – practically giving us a surround-sound feel in a small, portable package.
Drawbacks
While some parts are captivating, there's a couple drawbacks we noticed. The controls are pretty self-explanatory, but the buttons on the outside of the earpieces do tend to rattle a bit. They obviously weren't made to the highest standards since the rattling can take away from the listening experience – just a bit. Don't get us wrong, the sound quality is superb for the price, but the build quality was lacking a bit in this regard.
Also, while the overall fit was comfortable, we did find that they had a tendency to slide or move due to the large cushions. You'll can adjust them using the headband, but may still find that they shift on your head after long periods of time. It all comes down to the way you wear them and how consistent you use them. After 2-3 hours, you'll probably know what we mean.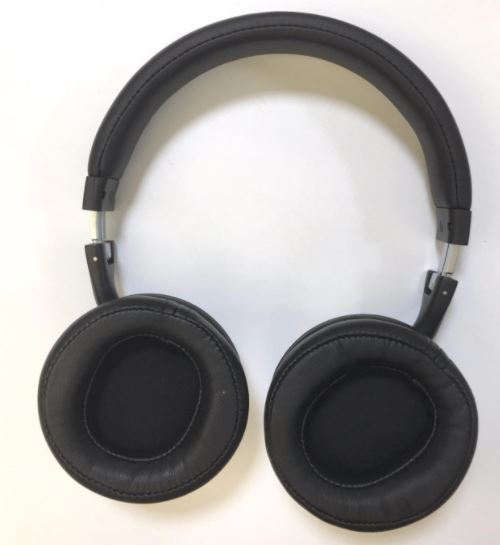 Final Thoughts
Overall, we really liked the Paww WaveSound 3 Bluetooth Headphones. We felt they were a comfortable, powerful listening option that could truly go with you anywhere. The Active Noise Canceling feature and the option to use them with or without a wire made them very versatile and ready to use in a number of different environments. The sound quality was excellent with a few exceptions.
For the price, they were still fairly impressive. Despite some minor flaws, the Paww WaveSound 3's are a powerful, well-made piece of audio gear that are perfect for travelers on a budget. If you want a top of the line option, you may need to spend twice as much, but these will suffice for most listeners just fine!